The show has a 42-song setlist, including "Upgrade U," "***Flawless," "99 Problems," and SO MANY MORE. There's never-before-seen footage of Bey and Jay's wedding.
The show is basically a moving scrapbook of the power couple's outlandishly beautiful life.
Of course, Bey's bazillion outfit changes are all stunning. Like this assless leotard she wore for "Partition?!"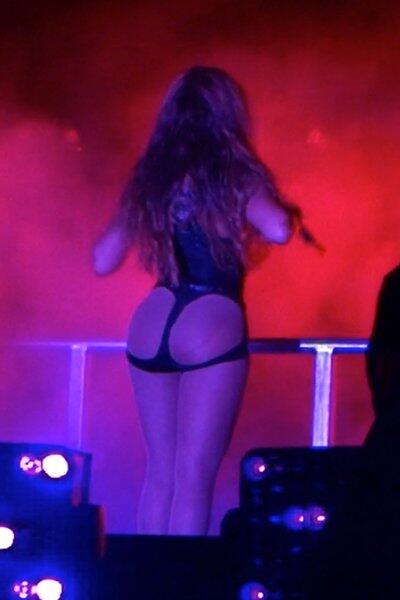 Could these two be any more perfect?!