The show has a 42-song setlist, including "Upgrade U," "***Flawless," "99 Problems," and SO MANY MORE.
There's never-before-seen footage of Bey and Jay's wedding.
The show is basically a moving scrapbook of the power couple's outlandishly beautiful life.
Like this assless leotard she wore for "Partition?!"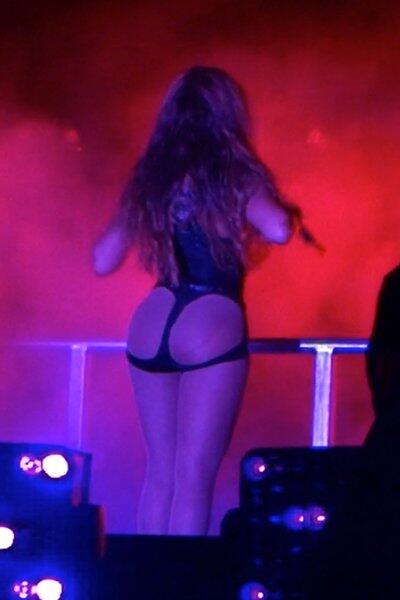 Could these two be any more perfect?!