Bukom is a suburb in Accra, the capital city of Ghana. This small, largely poor area has produced some of the best African boxers on record.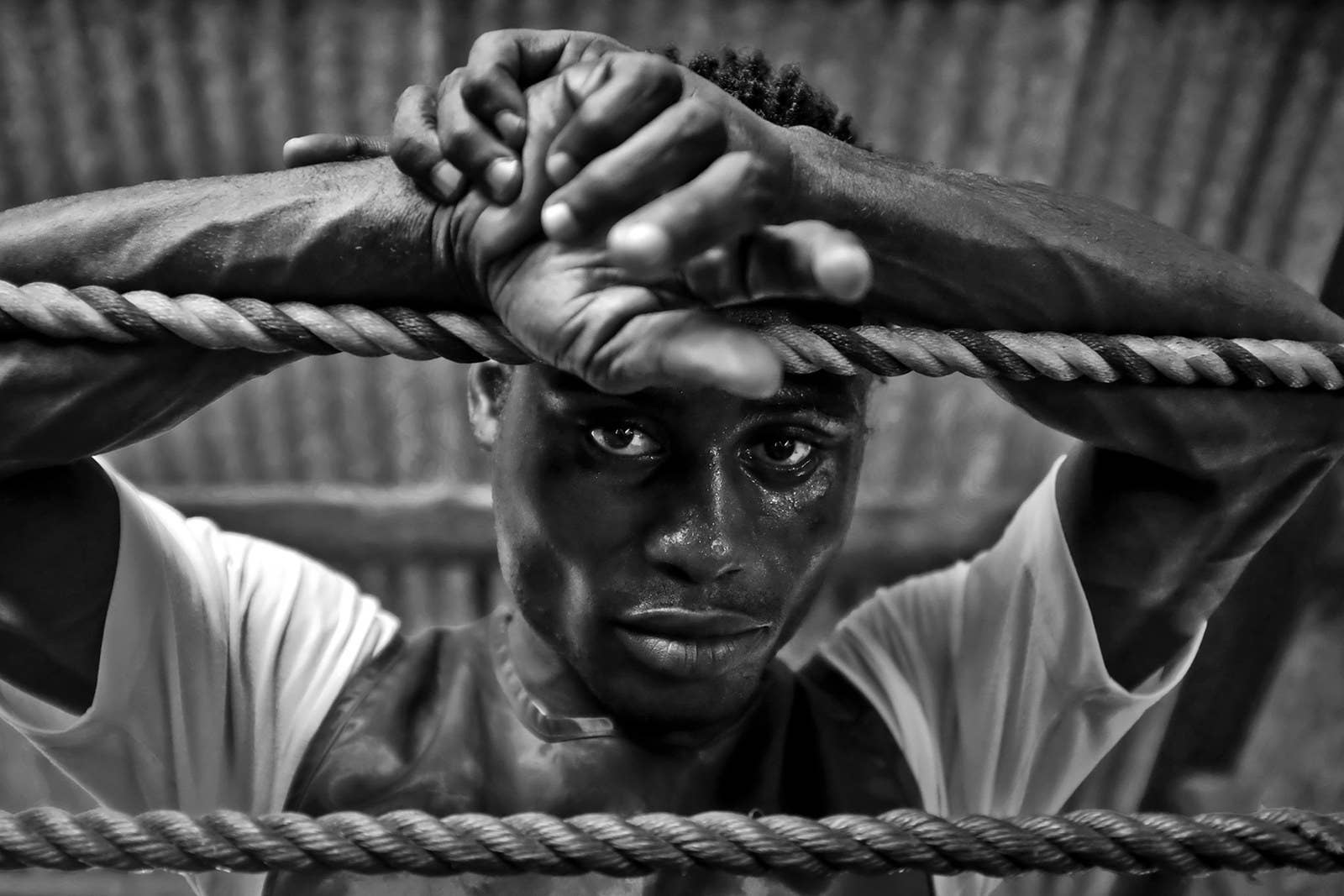 Five world champions came from Bukom including Azumah "The Professor" Nelson, who won three world titles in the '80s and '90s.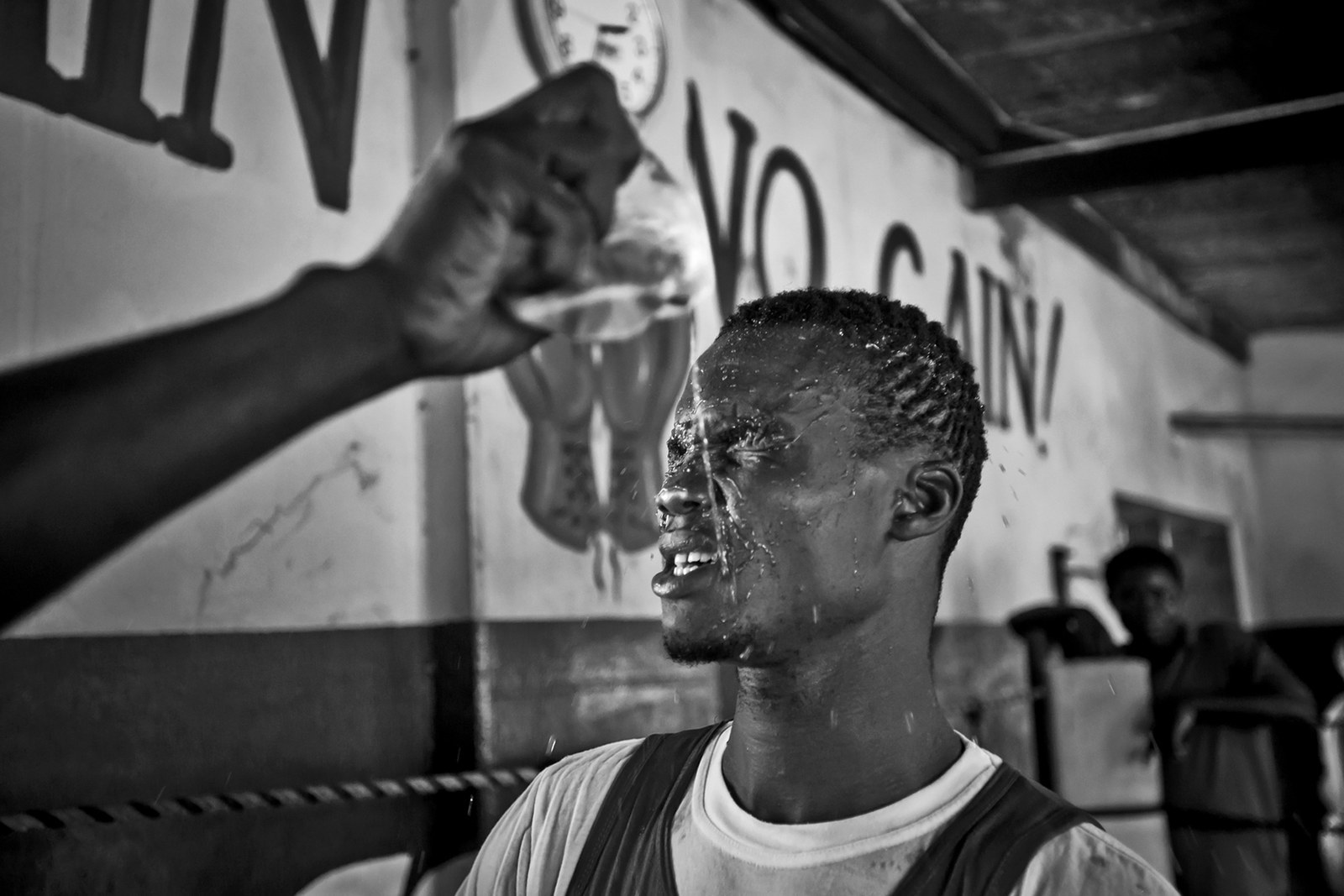 German photographer Patrick Sinkel travelled to Bukom in 2014 and found the Attoh Quarshie boxing gym just by asking around. Everyone knows where the gyms are.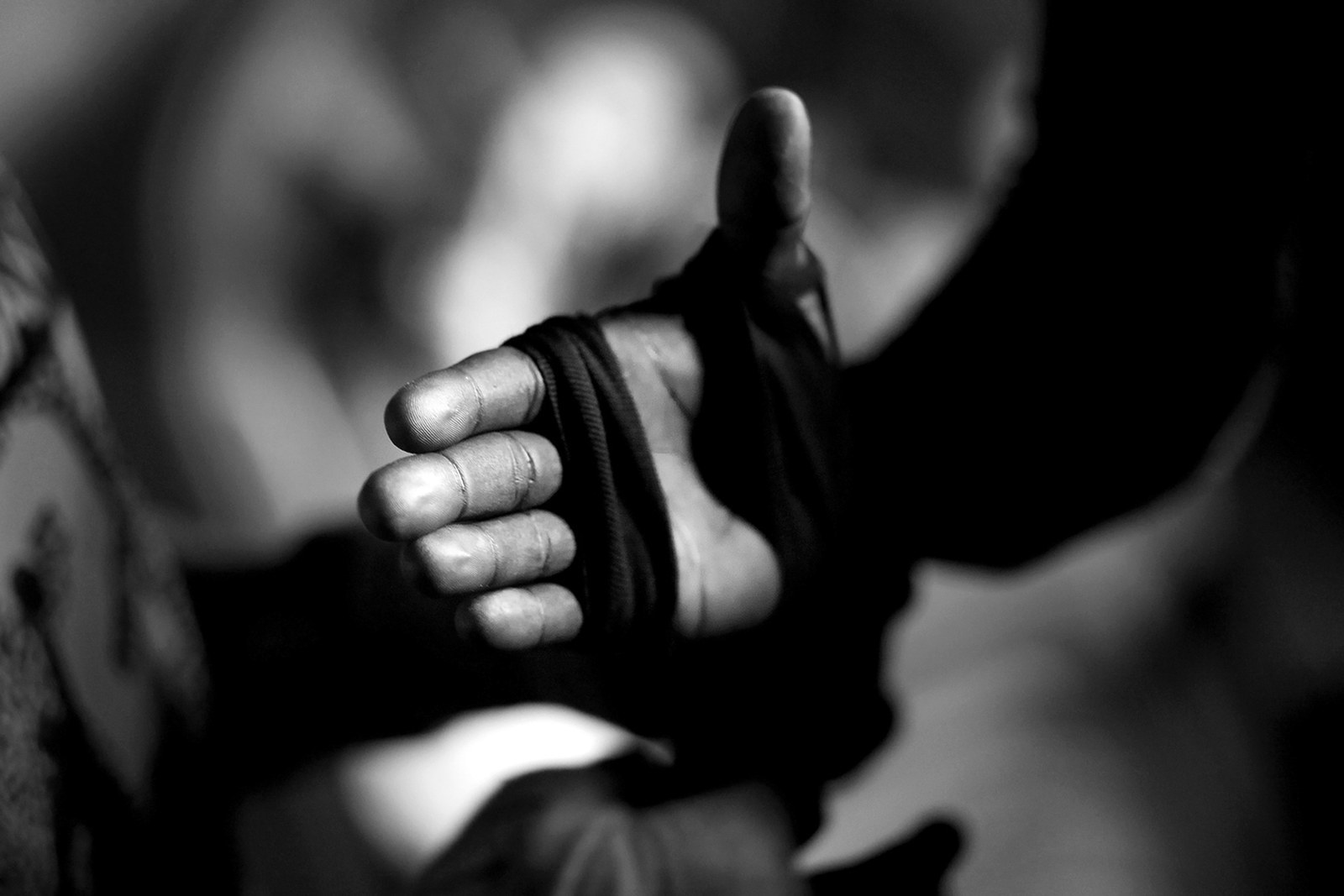 He told BuzzFeed: "As soon as I realised what boxing for the people of Bukom really means I was totally fascinated by it."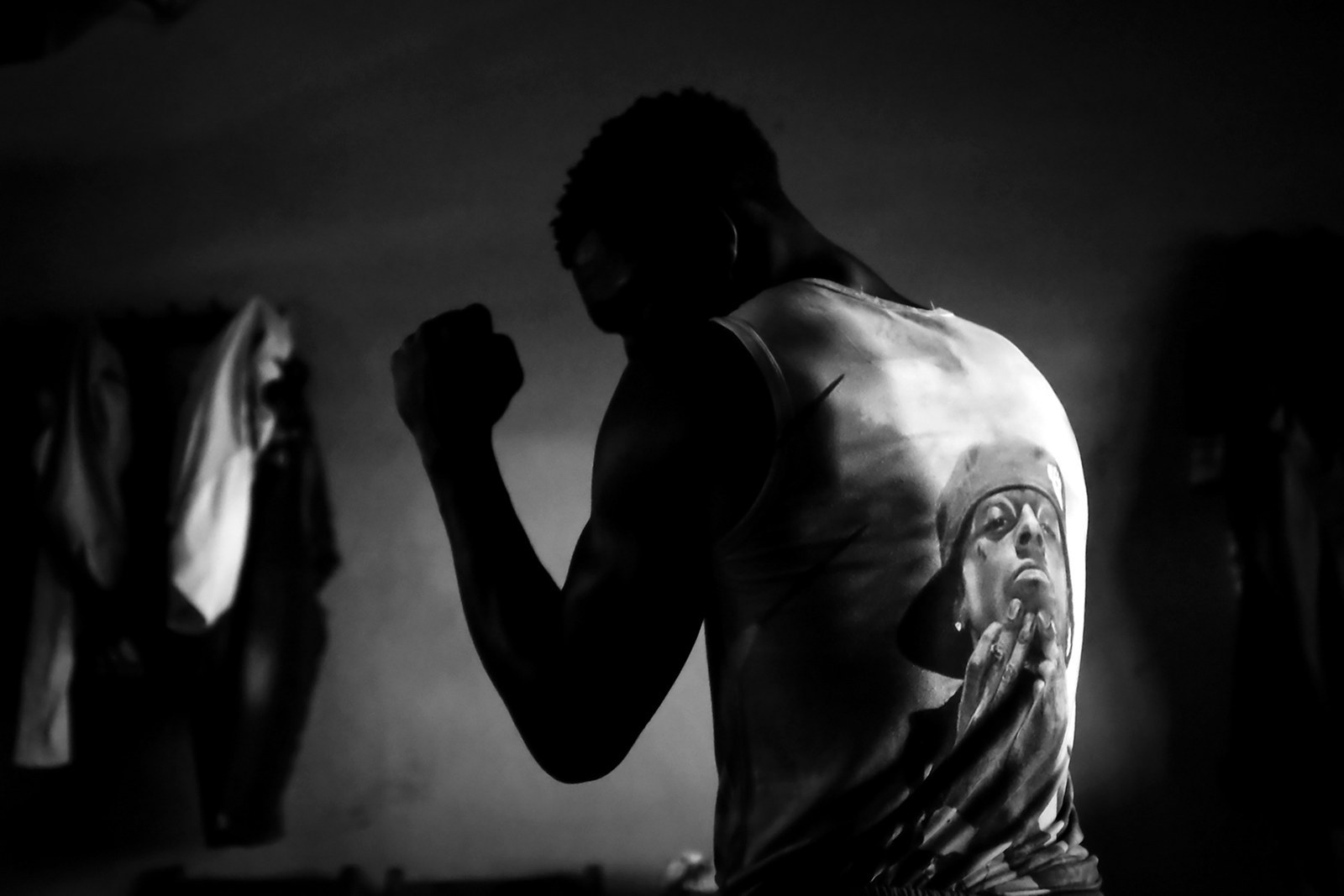 "Boxing isn't just a sport, it's their second nature."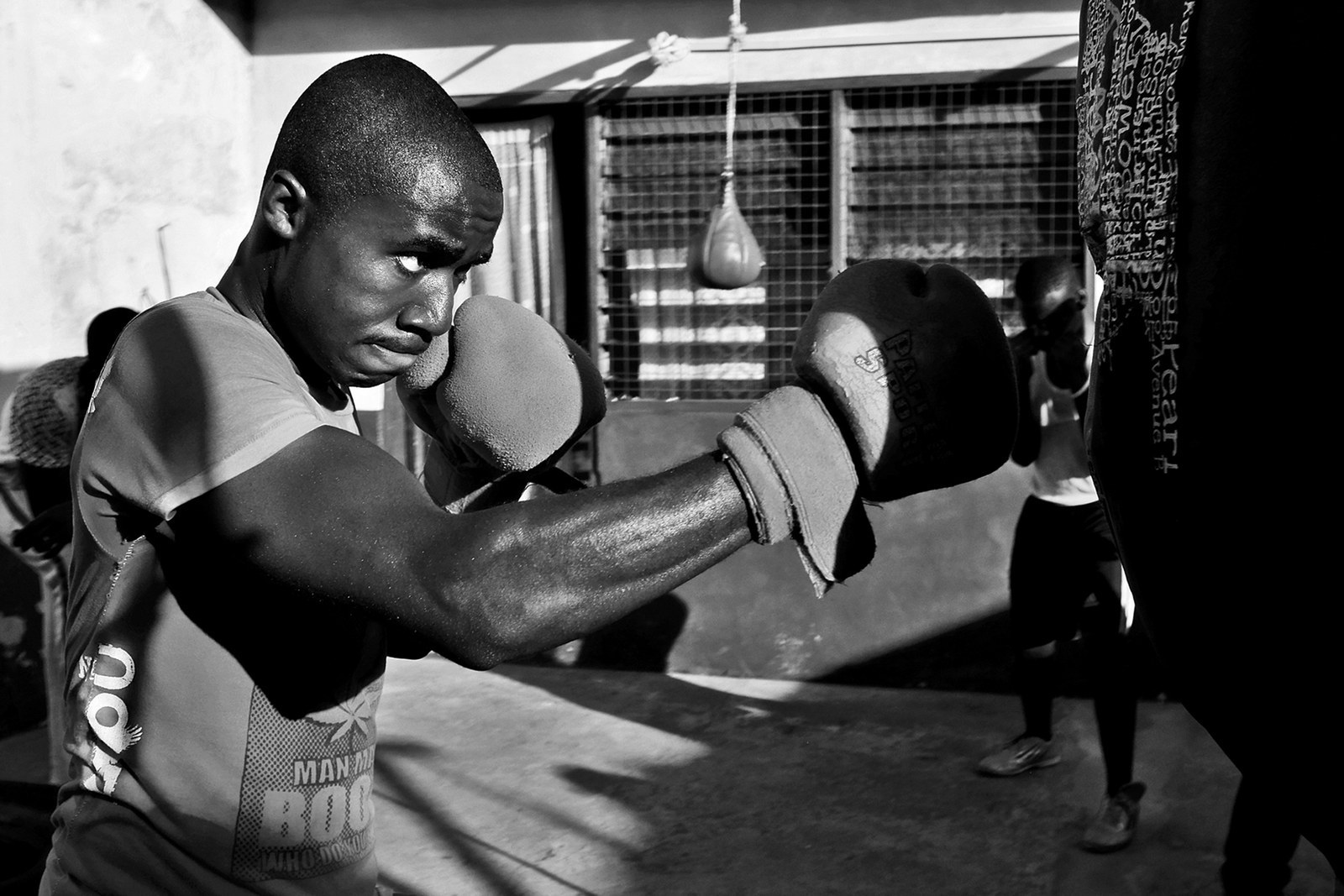 Fighting in general has a long tradition here, but boxing came with the British colonisation.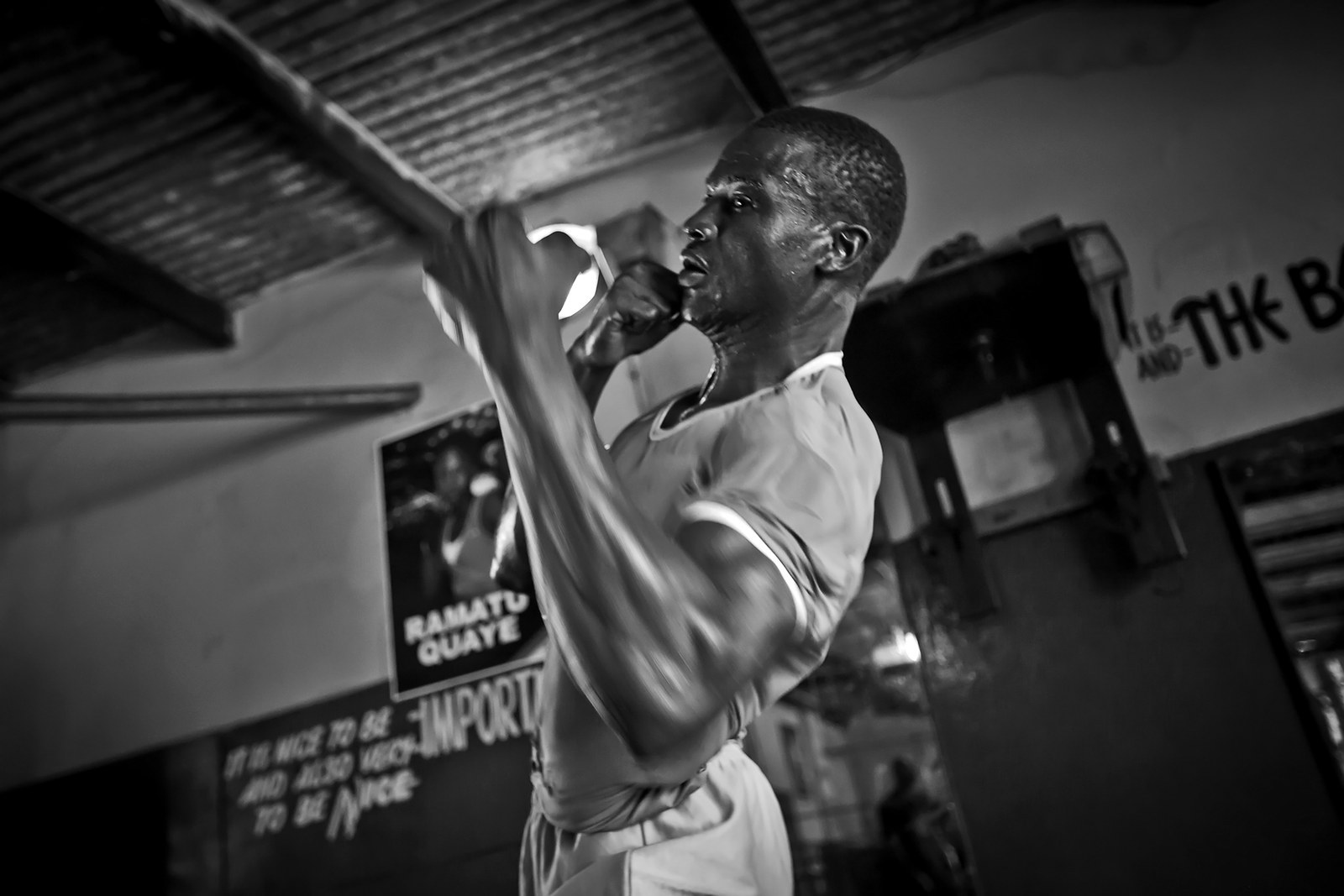 It's become a way to escape poverty and everyday Bukom life – they worship their champions as national heroes, and the local kids want to be pro fighters in the US or Europe.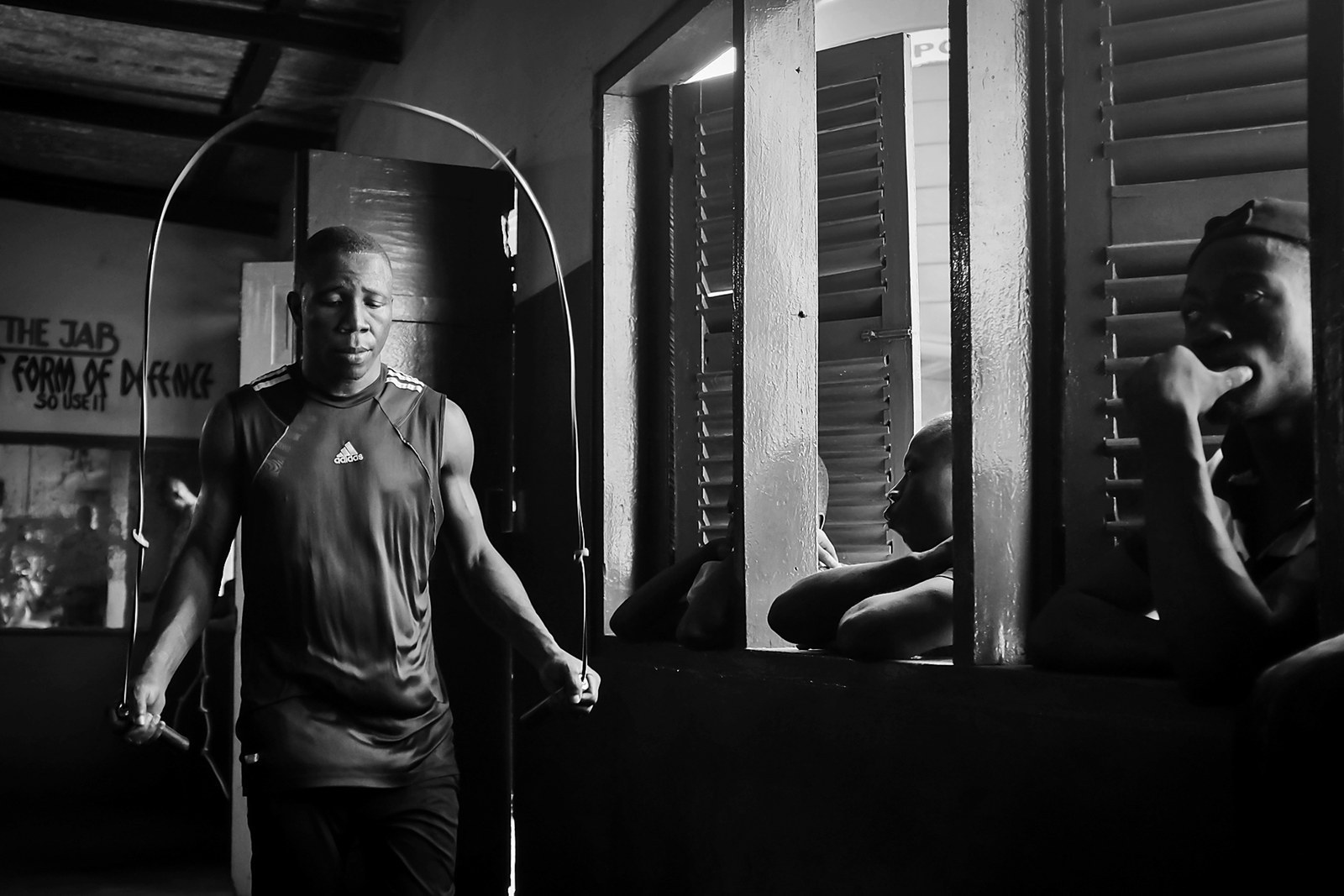 Some make it, some don't.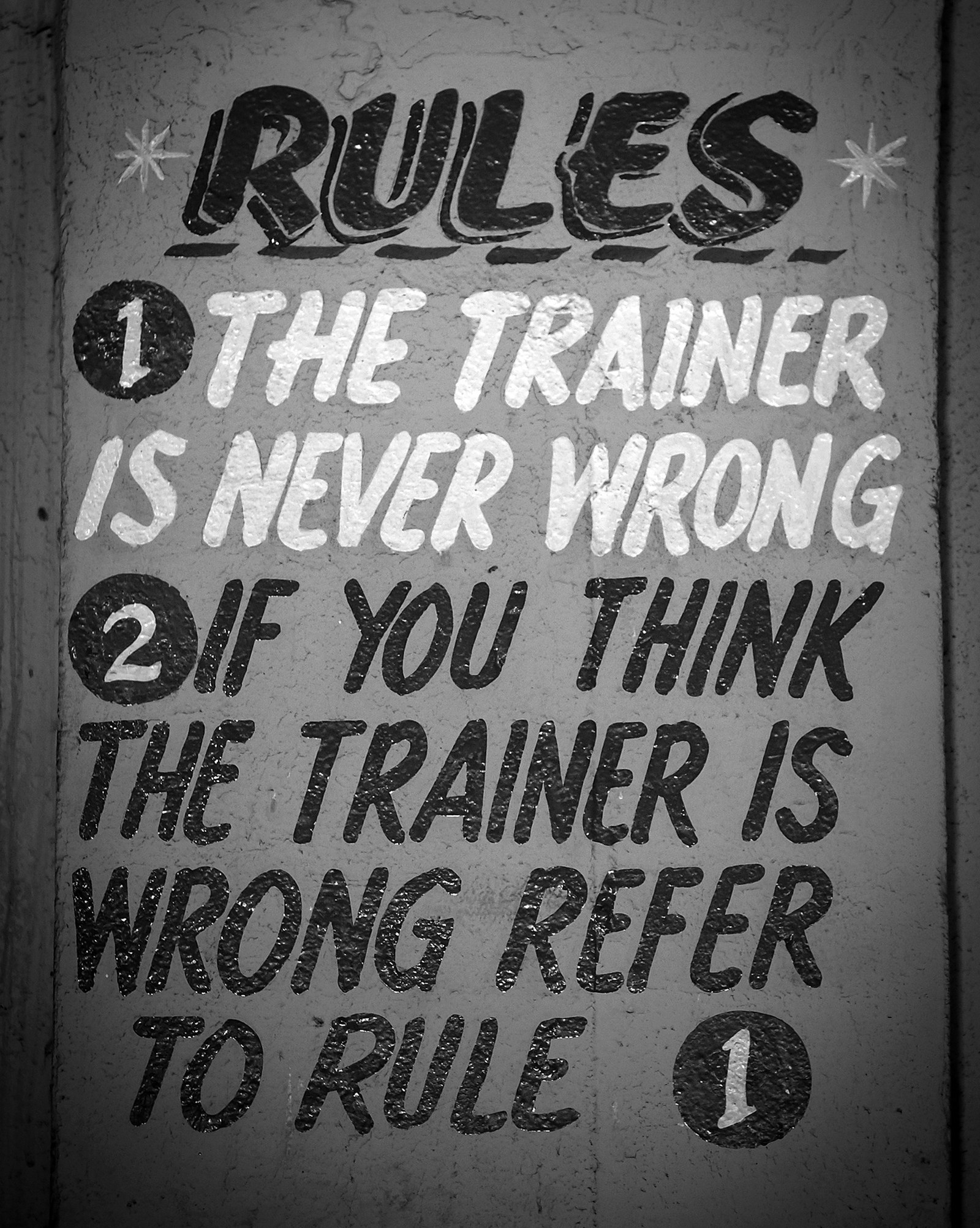 "Most boxing gyms survive by private donations," says Sinkel. "The Ghanaian government doesn't really support the gyms."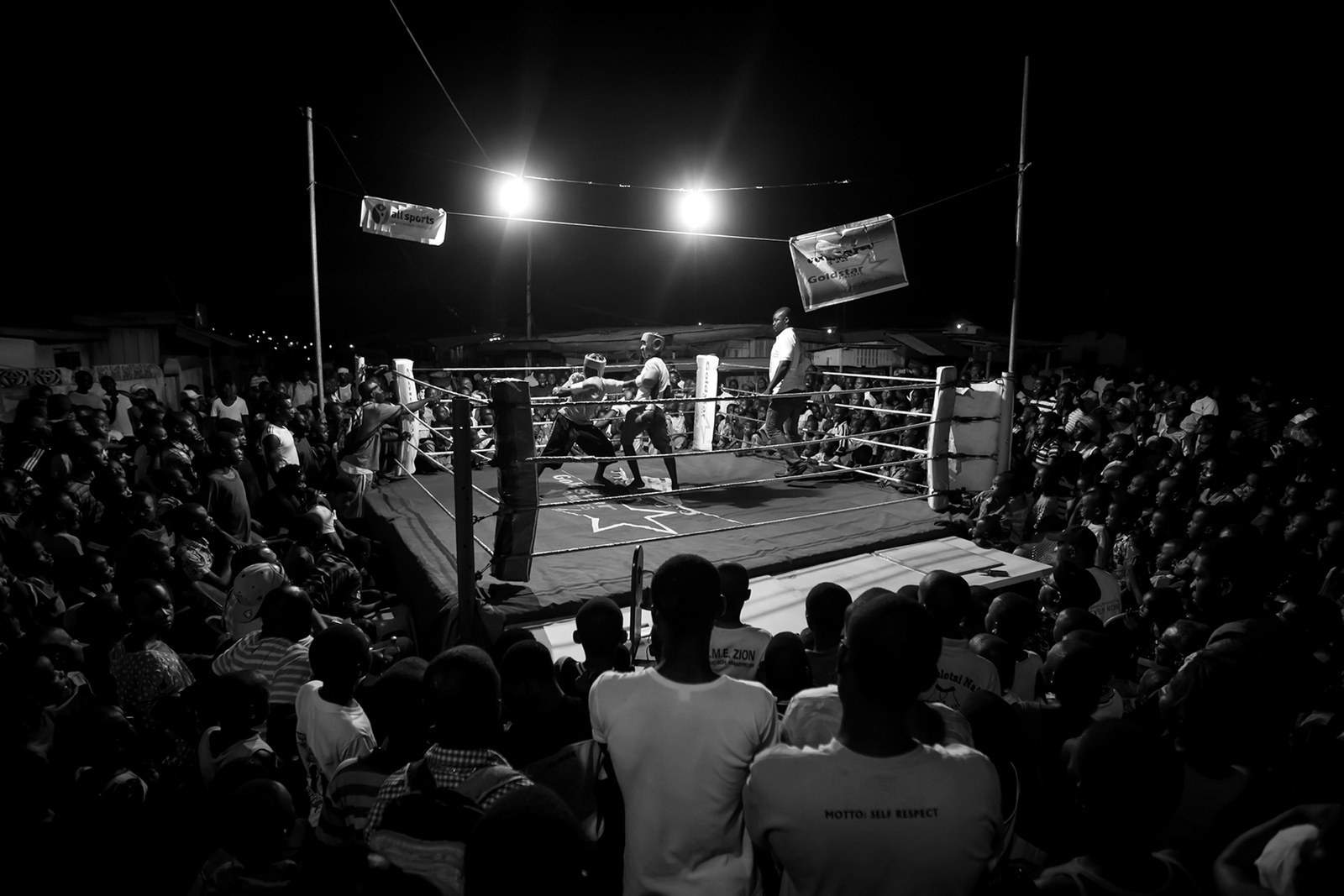 Some boxers pay to be there, but it depends on their social background.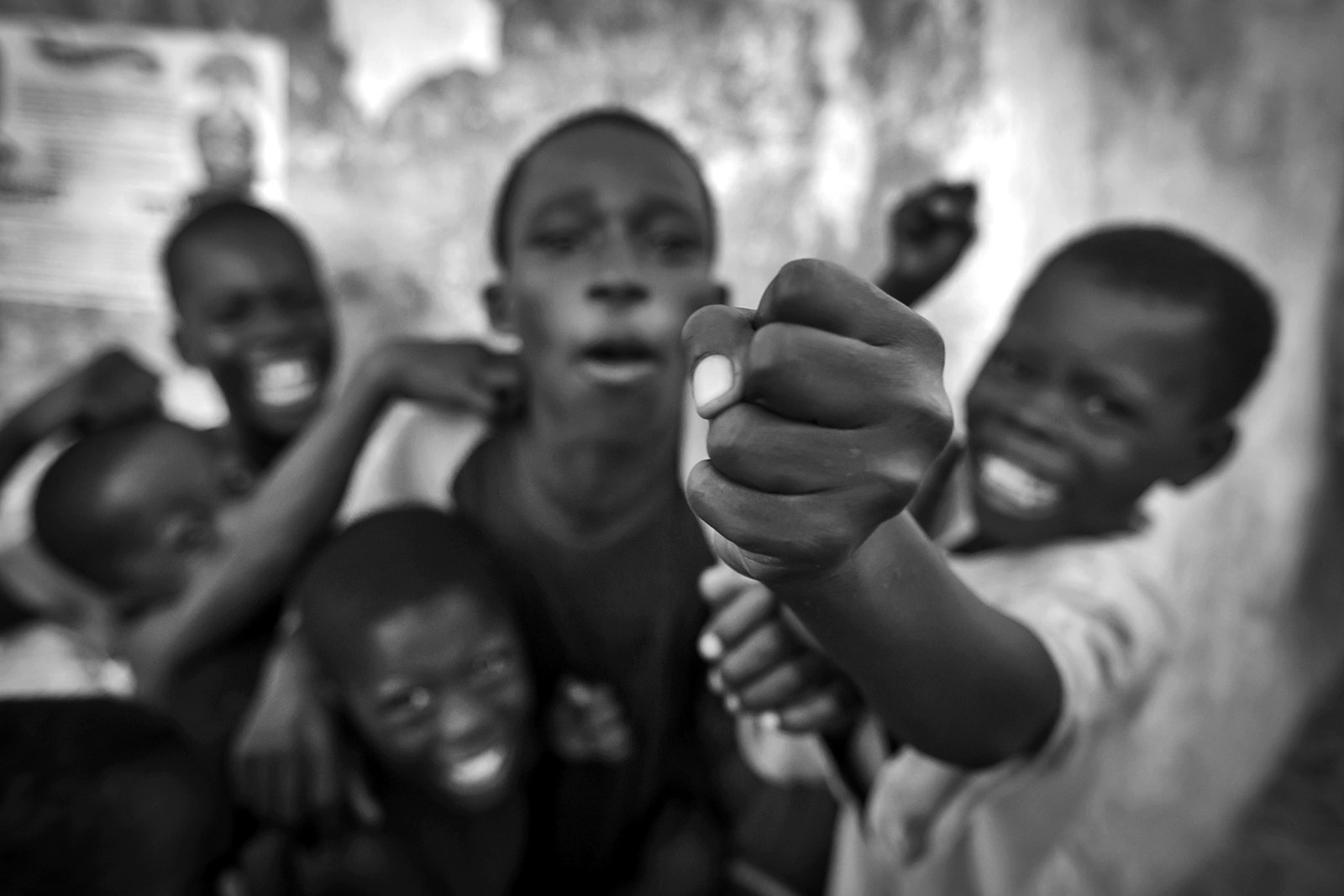 If a boxer can't afford to pay, he doesn't have to pay.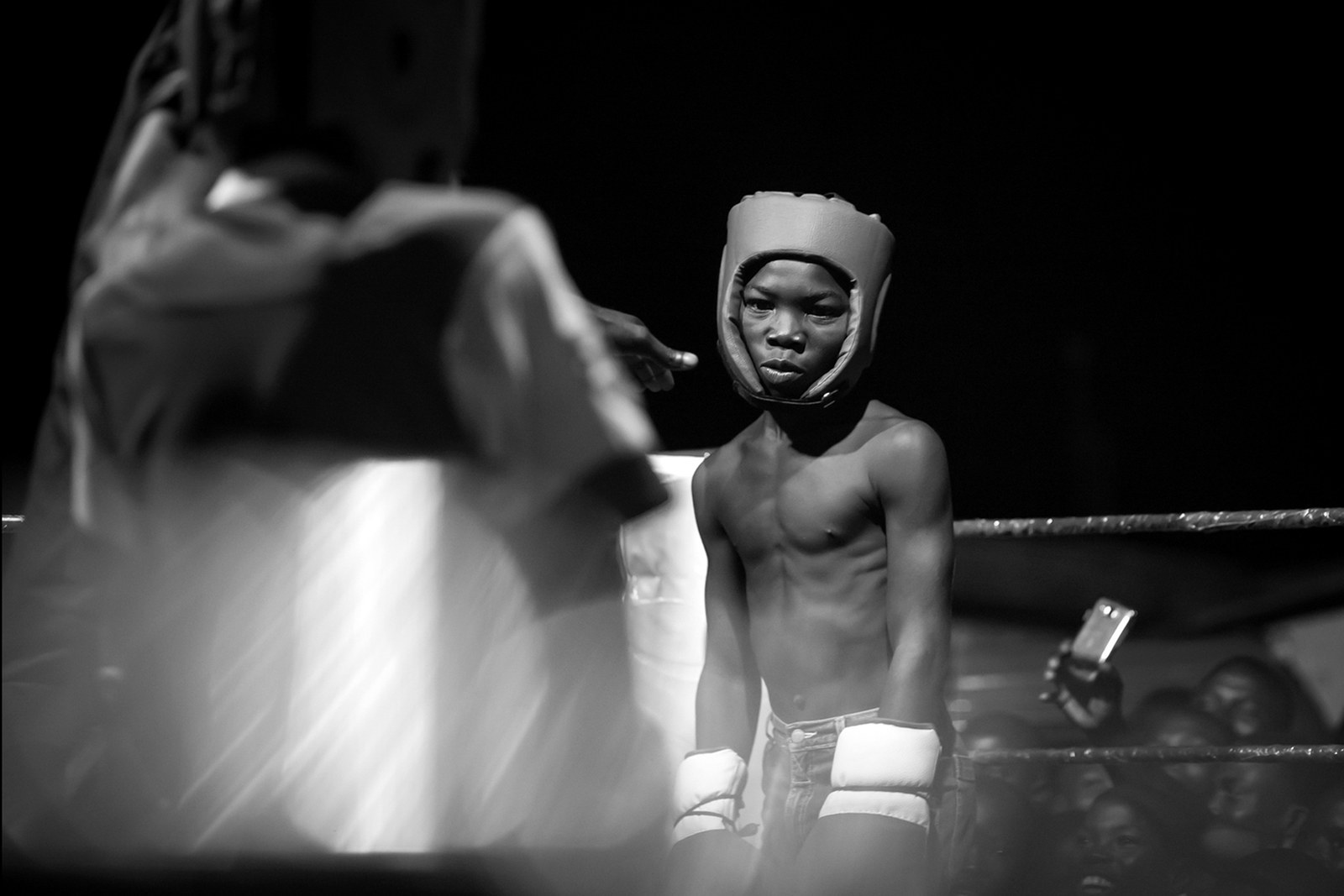 Sinkel says that boxing in Bukom is improving lives. The boxers who turn pro can support their family and friends back home.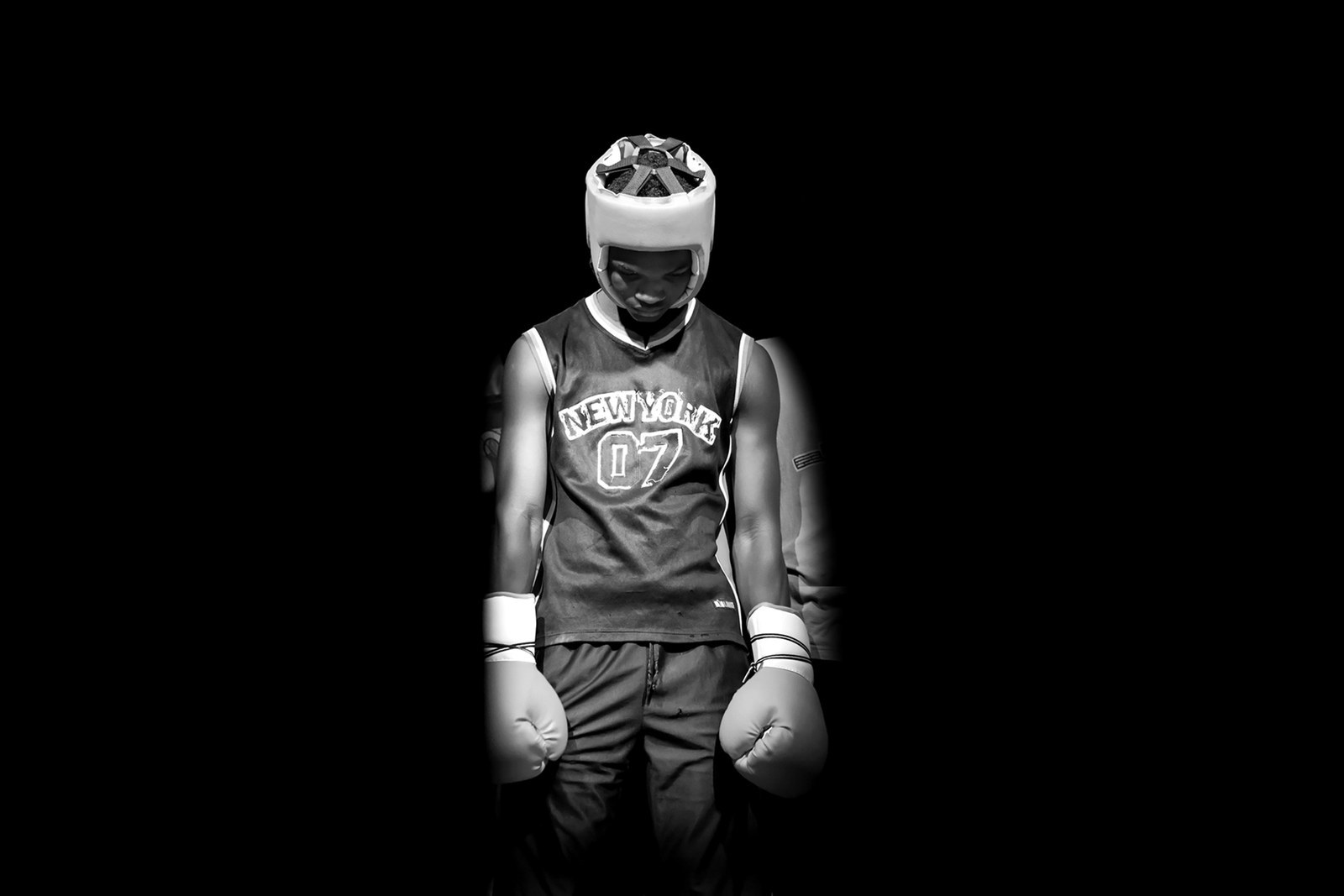 For the amateurs, like in these photographs, it gives them a greater sense of self-respect.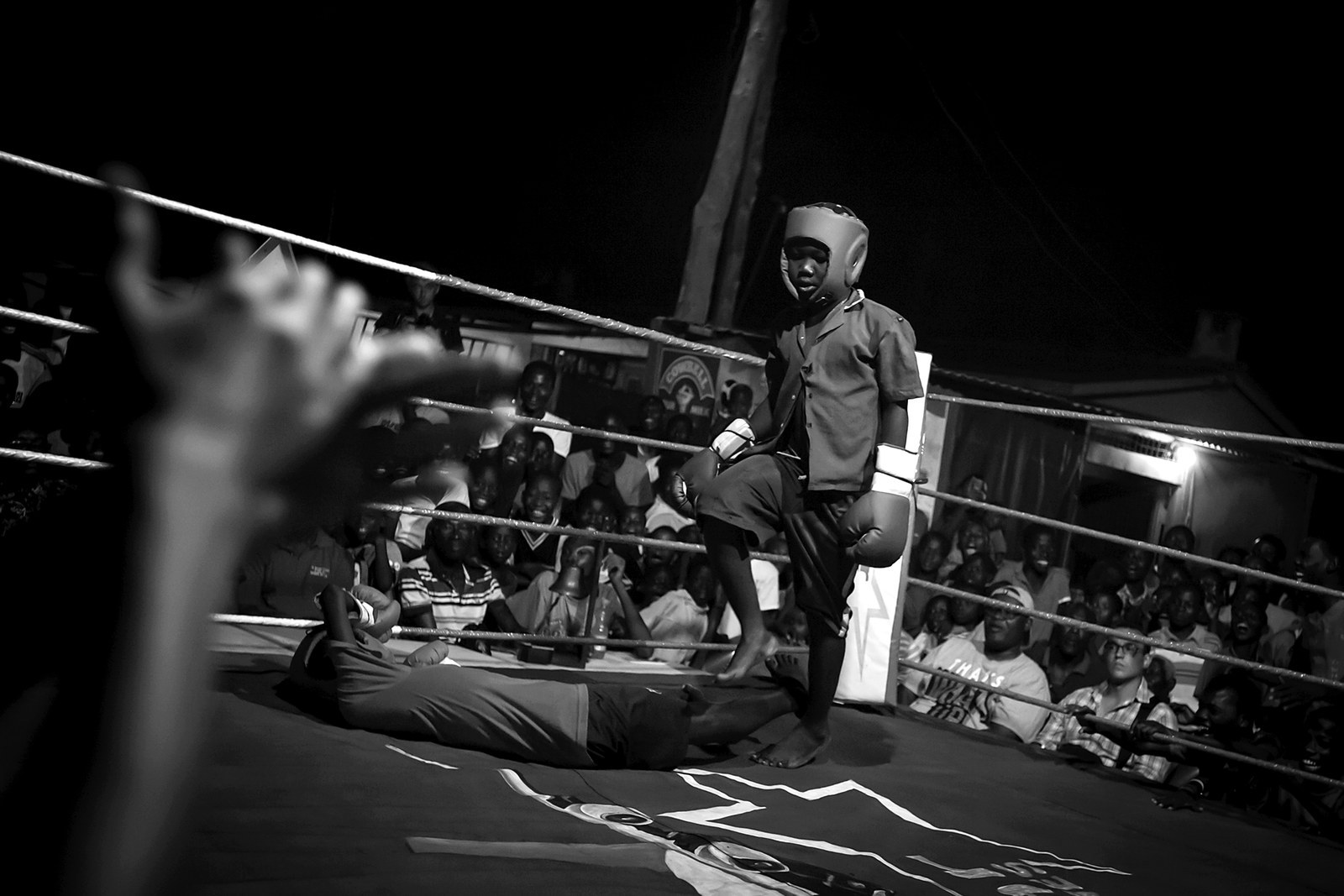 Sinkel says his favourite photograph is not of the boxers themselves, but the kids by the ringside, cheering the fighters on.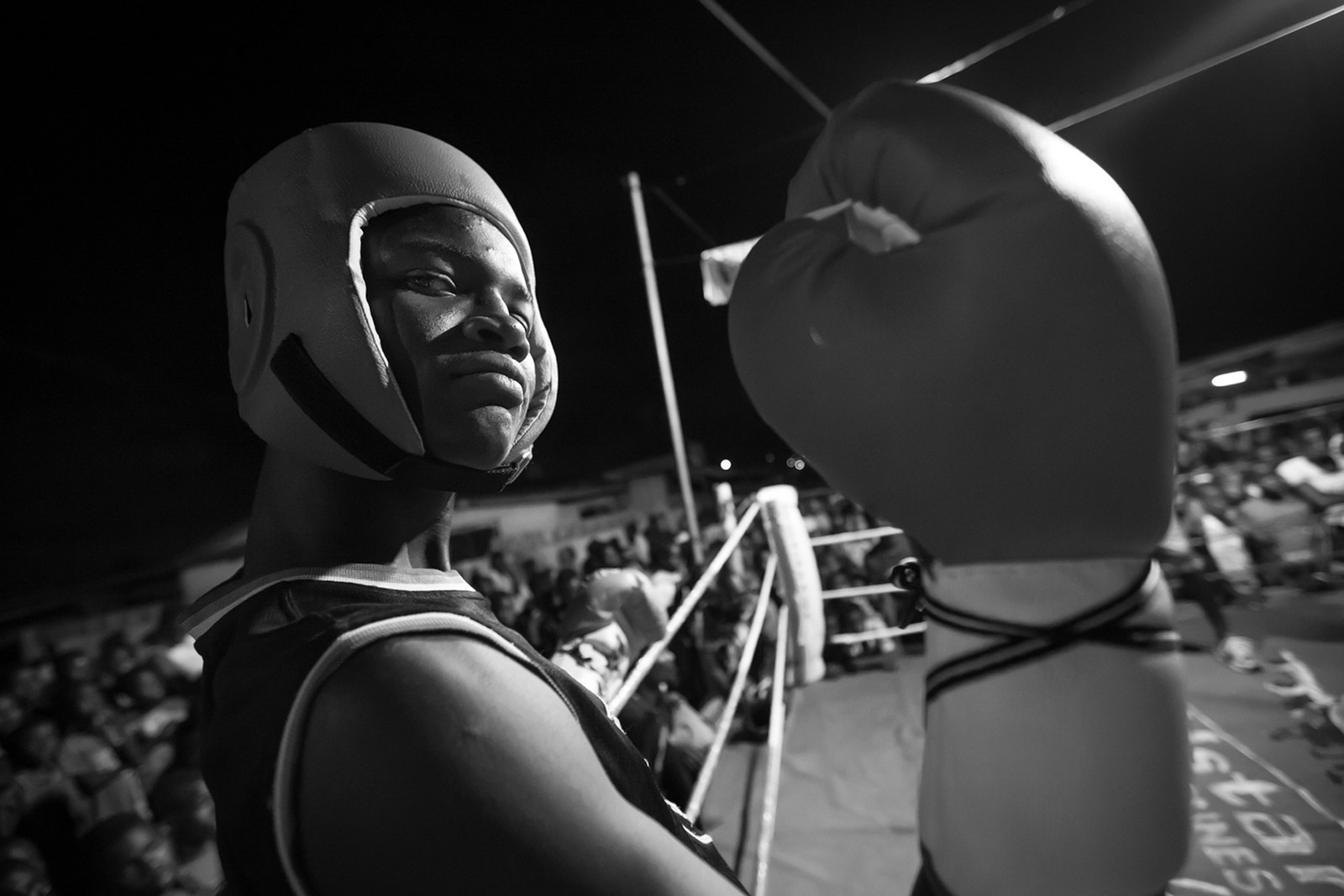 "To me, this picture symbolises not only the passion for boxing but it expresses the Ghanaian joy of life, pretty much."