A 14-year-old-boy, identified as Kluiver Roa, was killed on Tuesday during clashes between protestors and the government in the city of San Cristobal over Venezuela's increasing economic troubles.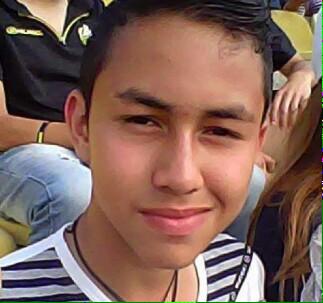 "Roa died amid violent clashes between protesters and police near the home of Tachira's ruling party governor after a police officer shot at the ground [...] though it was unclear whether he had died from a bullet wound," Colonel Ramon Cabezas, head of citizen security for the state of Tachira, said, Reuters reported.
Roa died of his injuries on the way to the hospital, San Cristobal Human Rights Commission President Jose Vicente Garcia told the Associated Press, which reported Roa's wounds as being caused by a gunshot wound.
The government announced Tuesday afternoon that it had already arrested 23-year-old police officer Javier Mora Ortiz for Roa's death.
The press release announcing Ortiz's arrest said that the Public Prosecutor would be bringing charges against the officer in the near future.
This video from the protest shows the teenager laying on the ground. The crowd begins advancing on the police in the area, before officers begin firing rounds and setting off gas canisters.
Roa was killed in the epicenter of student-led protests against the government and amid a broader political crackdown taking place.
As the New York Times puts it, Venezuela is in the midst of a "tremendous currency devaluation" and has a "crumbling economy expected to contract 7 percent this year as oil income plunges and price controls produce acute shortages of items including milk, detergent and condoms."
That has lead to the resurgence of the protests that have waxed and waned since President Nicolás Maduro came to office following the death of long-time ruler Hugo Chavez.
This in turn has prompted a massive crackdown against political dissent. Earlier this week, Caracas' mayor was arrested on the anniversary of the largest protests.
"The people will continue to protest," Roa's father reportedly said from the morgue where the boy's remains were being kept. Across social media, Venezuelans and other Latin Americans began widely circulating pictures of Roa and condemning his death.