El lunes fue un gran día para los fans del deporte cuando Fútbol Francia entregó su primer premio Ballon d'Or a una mujer. El premio nombraba a Ada Hegerberg la mejor jugadora de fútbol femenino del mundo.
A Hegerberg, noruega de 23 años que juega con el Lyon en Francia, se la suele considerar una jugadora de fútbol increíble.
"Hegeberg fue dominante en la temporada 2017-18 y marcó 42 goles a lo largo de las competiciones, incluyendo 14 en la Liga de Campeones. Con 23 años Hegerberg ya tiene 272 goles profesionales", escribió SBNation.
Por eso, ser la primera mujer que gana el Ballon d'Or, que suele considerarse un concurso de popularidad y se ha entregado en numerosas ocasiones a grandes de la talla de Lionel Messi y Cristiano Ronaldo, es algo muy importante.
"Quiero darles las gracias a mis compañeras de equipo porque sin ellas esto no habría sido posible, a mi entrenador y a nuestro presidente, Jean-Michel Aulas", dijo tras ganar el premio, según BBC Translation. "También quiero darle las gracias a Fútbol Francia. Este es un gran paso para el fútbol femenino".
Pero su victoria quedó empañada cuando Martin Solveig - un DJ francés que participó en la gala del premio, preguntó a Hegeberg si podía hacer twerking. Su reacción dijo mucho con muy pocas palabras.
Para aquellas personas que no están muy al día con los logros de Hegerberg, la presentadora deportiva Kait Borsay lo resumió:
Por favor, echad también un vistazo a este gol tan exquisito:
O a esta gran recopilación que demuestra por qué se merecía el honor que ganó el pasado lunes:
La reacción en Twitter fue una condena rápida y universal de Solveig.
A muchas personas no solo les ofendió la naturaleza sexista de su pregunta sino también que estaba formulada para robarle protagonismo al momento tan especial de Hegerberg.
Las burlas fueron multilingües, desde francés...
... y noruego.
"Ahora, [el presentador] David Ginola le entregará el micrófono a Martin Solveig para que pueda preguntar a [el ganador del Ballon d'Or masculino] Luka Modric si sabe perrear."
Como es de esperar en 2018, Solveig hizo que cambiaran rápidamente (aunque brevemente) su artículo de Wikipedia.
Solveig publicó en Twitter que estaba "un poco sorprendido" por lo que estaba ocurriendo en Internet.
"Yo, por supuesto, no quería ofender a nadie", dijo. "Esto es el resultado de una distorsión de mi nivel de inglés y mi nivel cultural de inglés, que evidentemente no son suficientes".
"Era una broma y quiero disculparme si he ofendido a alguien", finalizó Solveig.
Por su parte, Hegerberg todavía no ha hecho comentarios sobre esa solicitud, aparte de su "no" a secas sobre el escenario.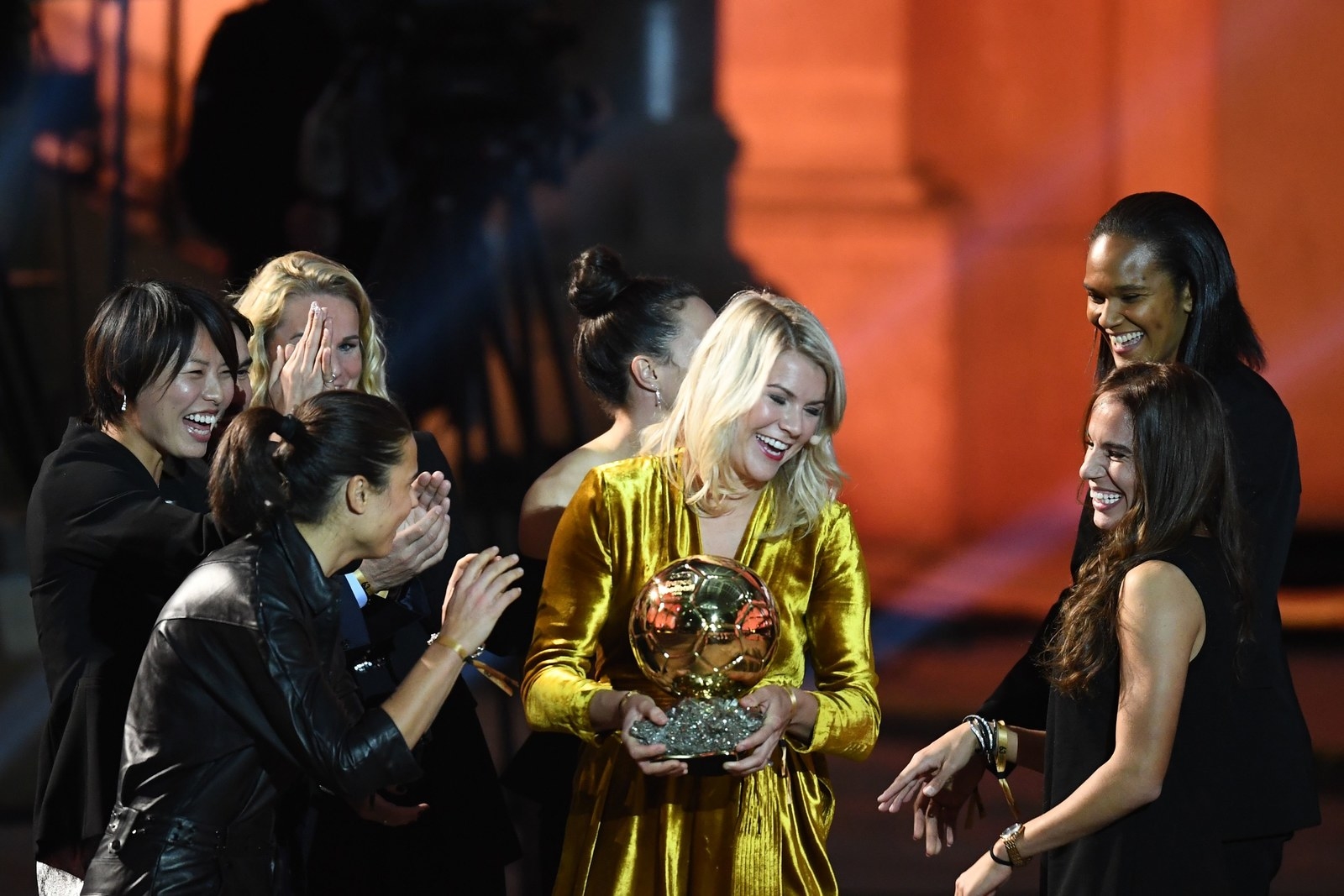 Pero para hacer un poco (solo un poco) de justicia, Kylian Mbpappé, que acaba de ganar el primer Trofeo Kopa para jugadores menores de 21 años, no tenía ni idea de quién era Solveig.
Lo mismo digo, Mbappé. Lo mismo digo.
Este artículo ha sido traducido del inglés.
Looks like there are no comments yet.
Be the first to comment!