19 Times Phoebe Had The Best Logic On "Friends"
"If you want to receive emails about my upcoming shows then please give me money so I can buy a computer."
1.
When she tried to be a comforting presence: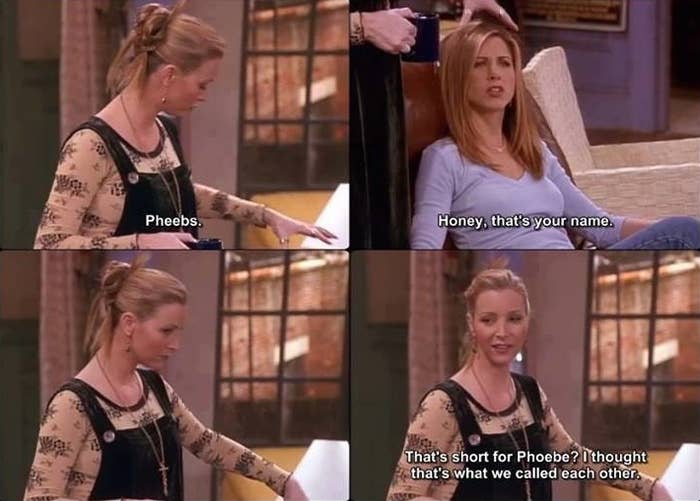 2.
When she dragged Ross for being whiny: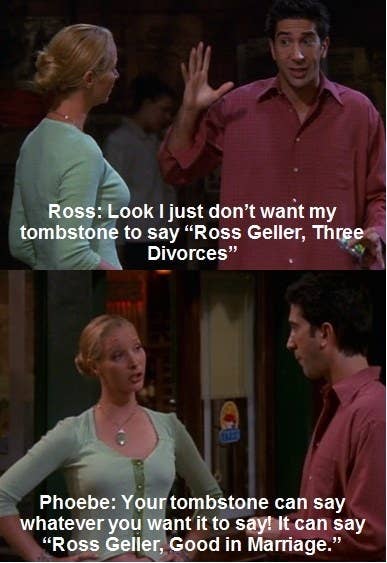 3.
When her logic was foolproof:
4.
When she made a reasonable public plea: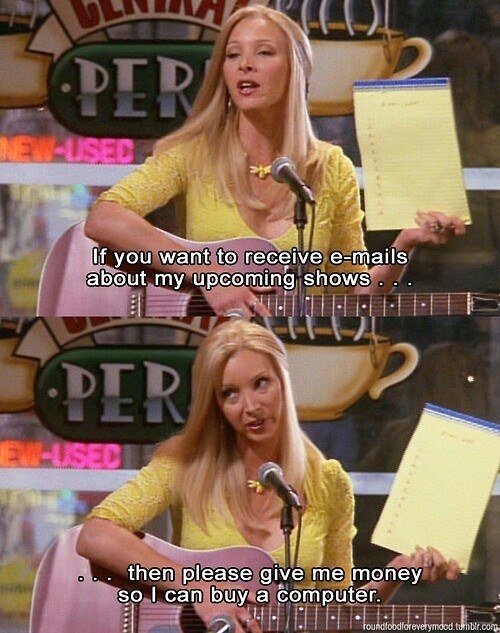 5.
When she desperately wanted a namesake:
6.
When she tackled animal cruelty:
7.
When she took things quite literally: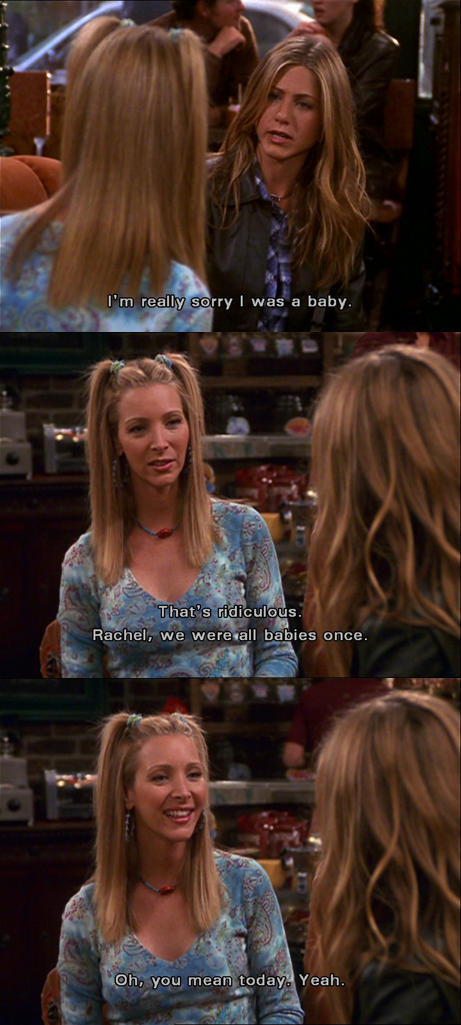 8.
When she discovered this disturbing truth: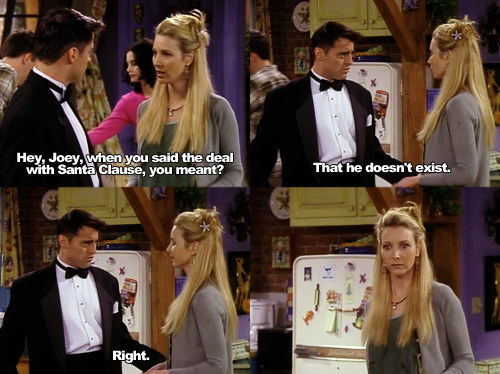 9.
When her imagination got the best of her: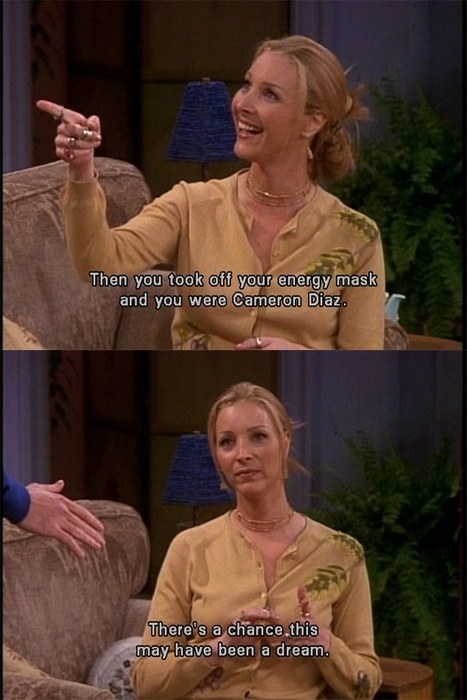 10.
When she did what she had to do: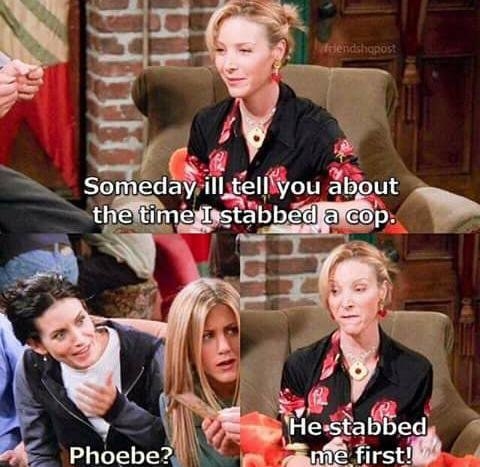 11.
When her creativity saved the day:
12.
When she basically had no self-awareness: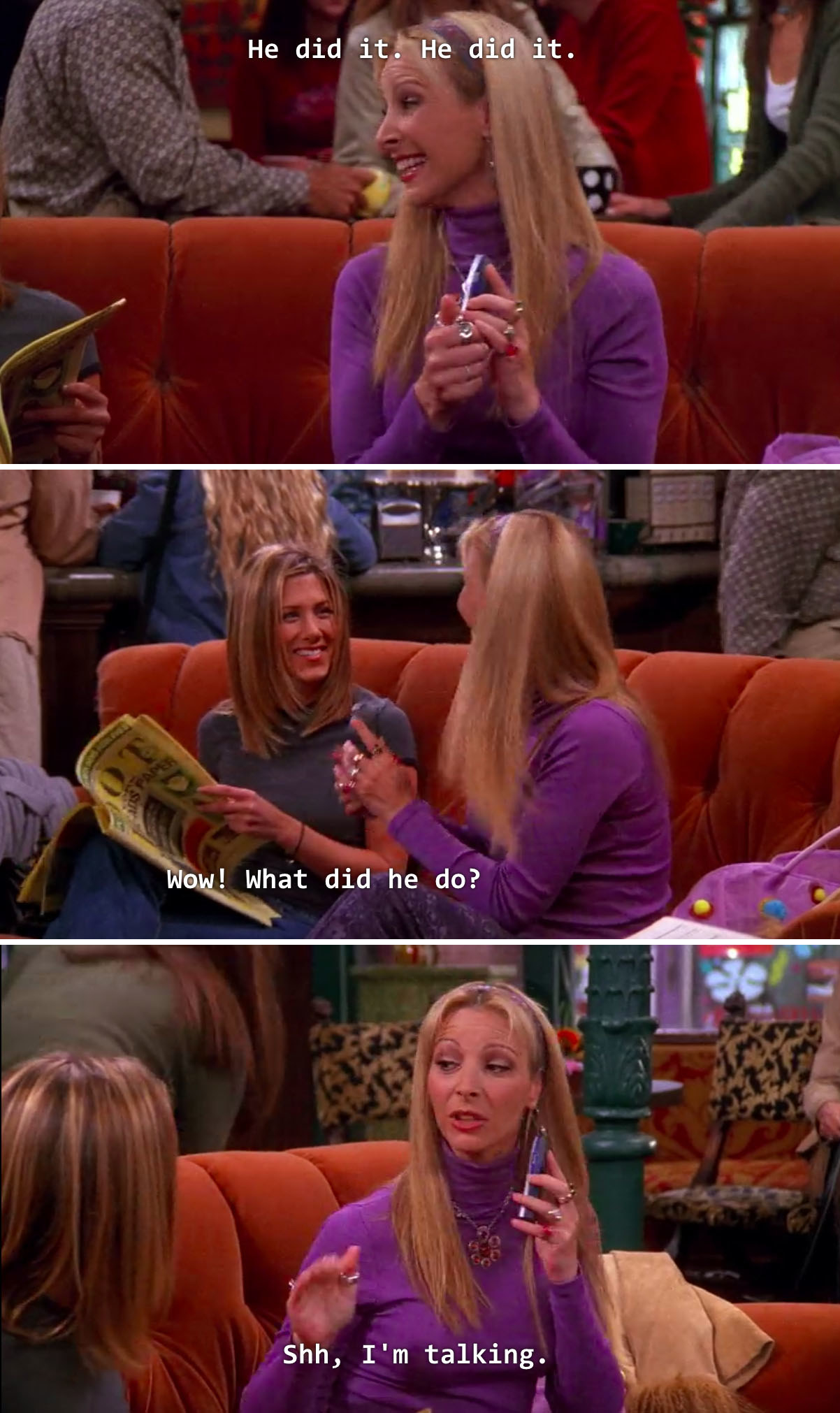 13.
When she was blunt with her morals:
14.
When her pregnancy was a blessing for more than one reason: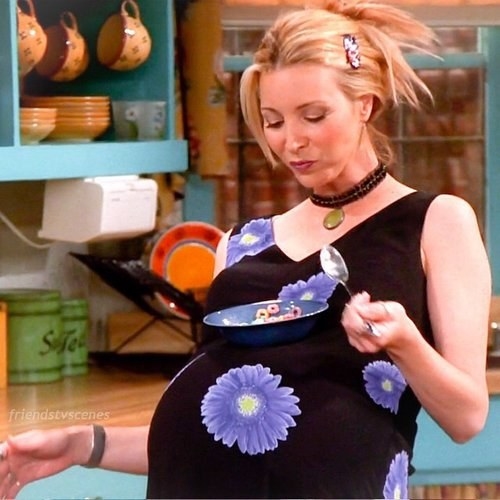 15.
When she said what we were all thinking:
16.
When she found herself in a situation we've all been in: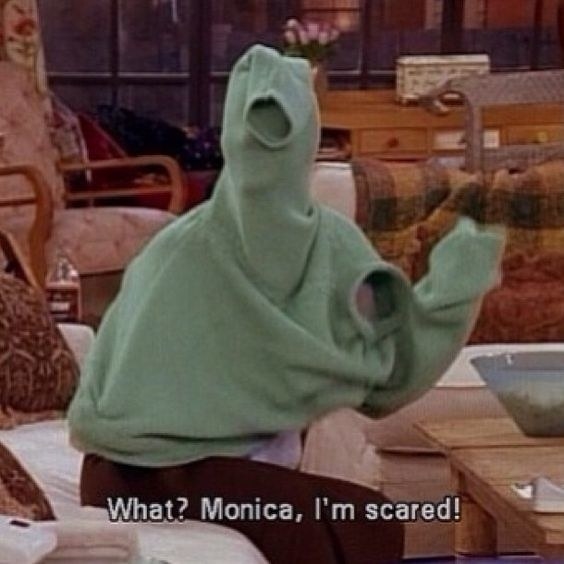 17.
When she spoke about her past troubles:
18.
When she only played to win: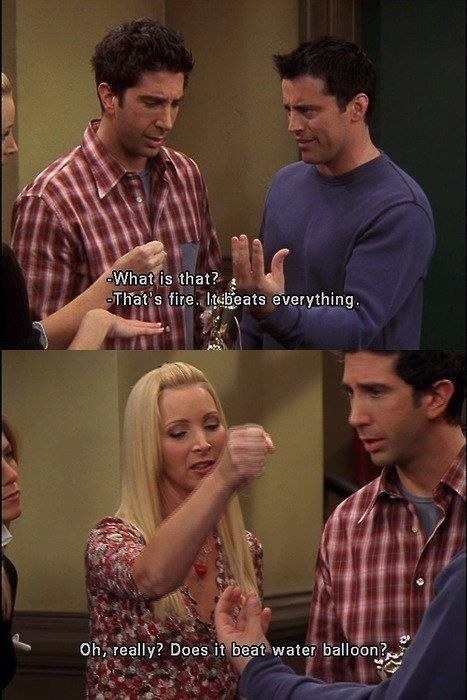 19.
And when she realised her superior worth, and questioned her presence in the group.