In southwest Bolivia, the Salar de Uyuni is the world's largest salt flat, which means it's also one of the most stunning places on earth. When nearby lakes overflow, a layer of water turns the flats into near-perfect mirrors of the sky — naturally, making it a perfect location to get some seriously epic wedding photos taken.

The story: These were taken by Hiromasa Kondo, a photographer currently traveling around the world. He met the couple in the picture, Shoma and Rina, at the Bolivian hostel they were all staying at, and after befriending the couple, Shoma told the photographer he was planning to propose to Rina the next day at the salt flats.
In preparation for the big day, he had ordered a ring, rented a wedding dress, and bought flowers — all in secret. And Hiromasa was there to document the entire day:
Here's when Shoma proposed...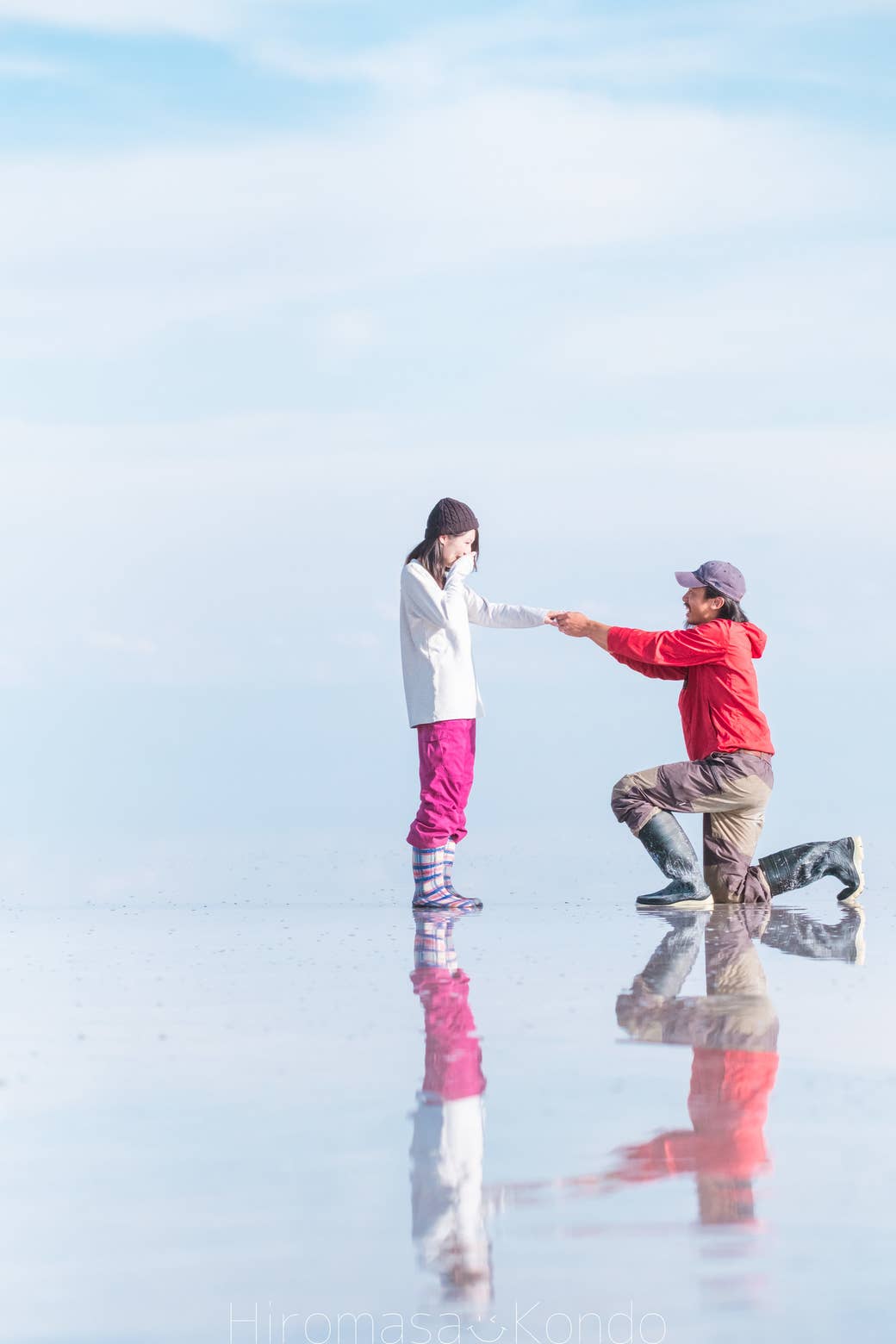 And after Rina said yes, the couple changed outfits and got ready for the rest of the shoot: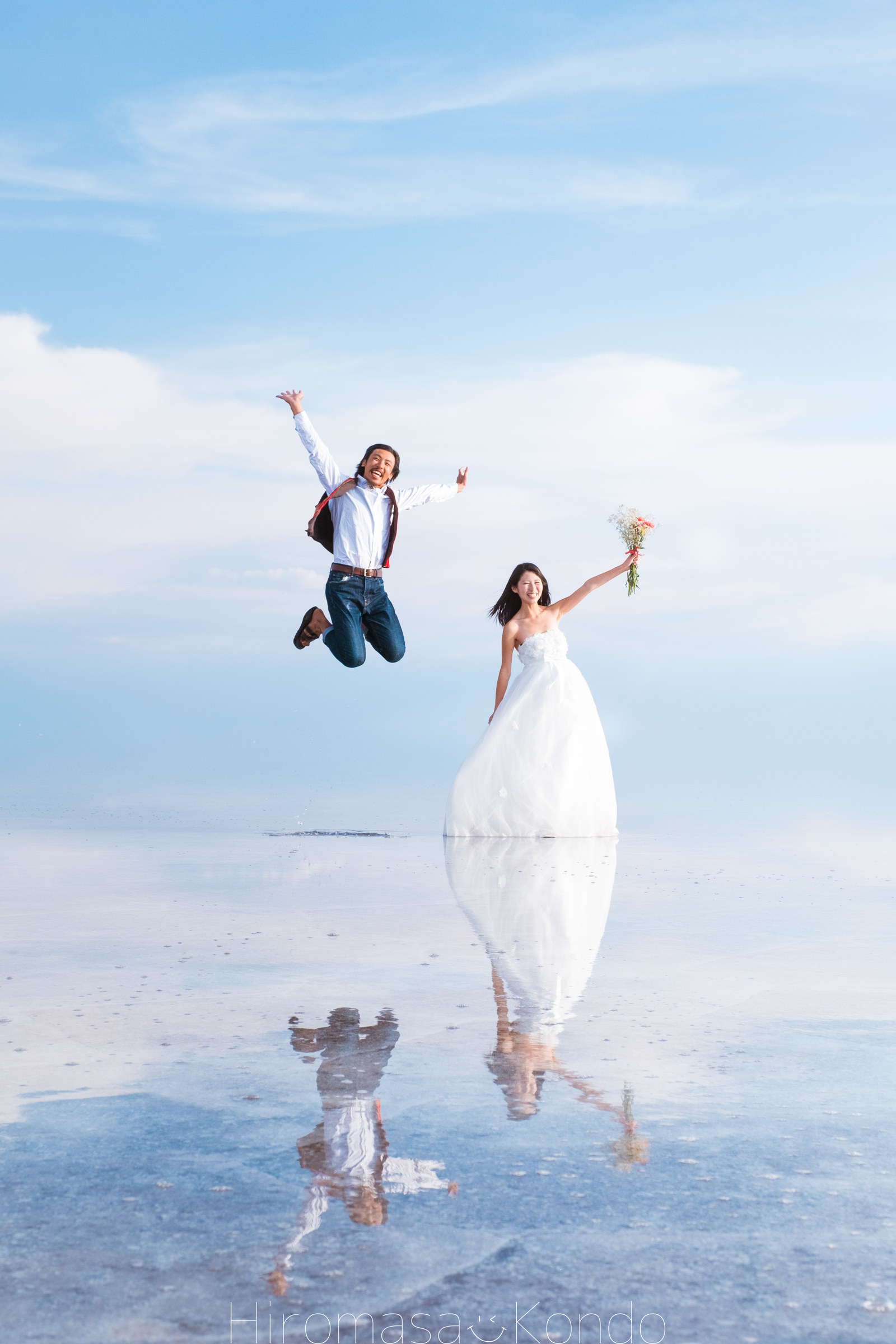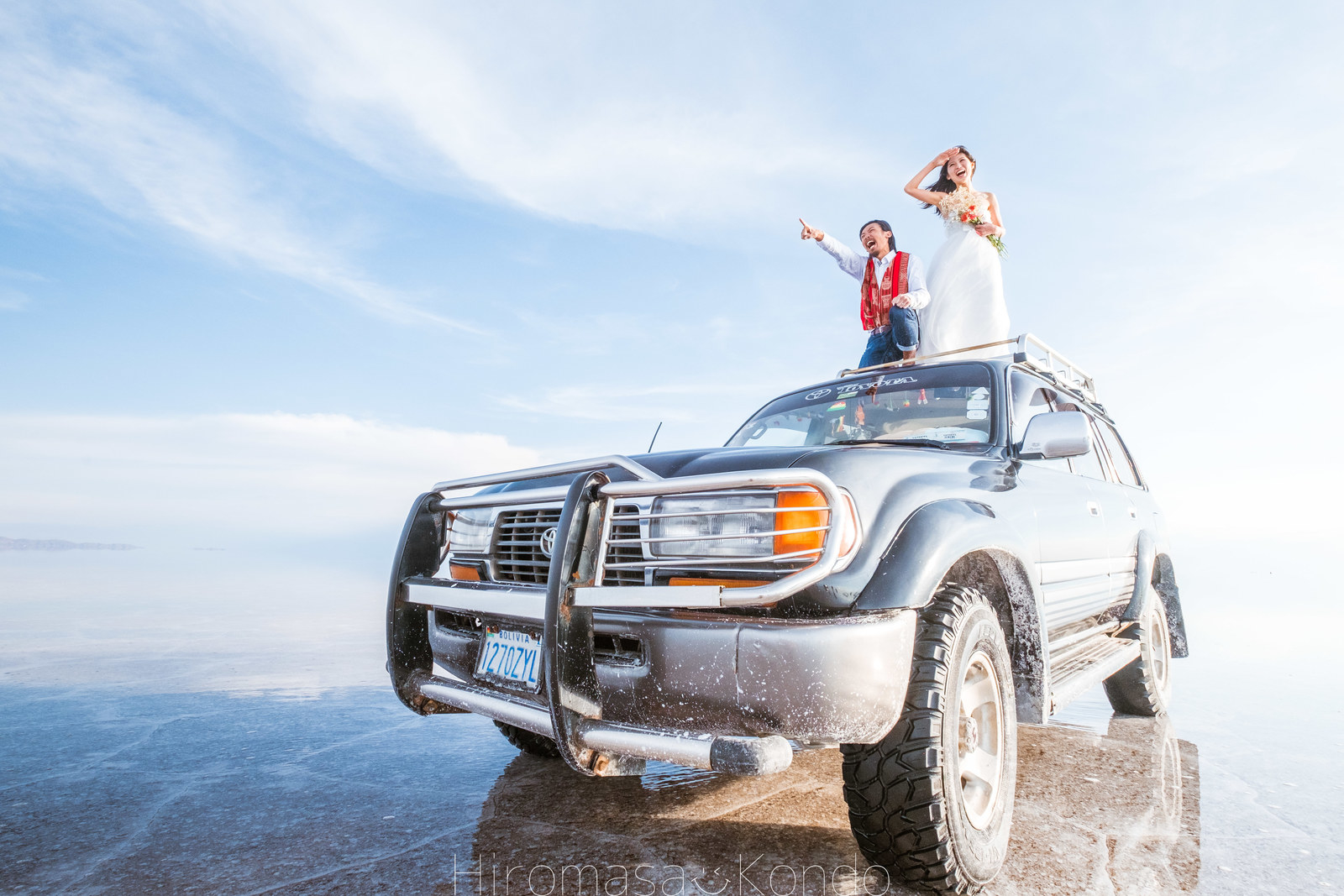 They even took some absolutely beauteous shots as the sun started to set — turning the salt flats into a landscape from some kind of whole new dimension.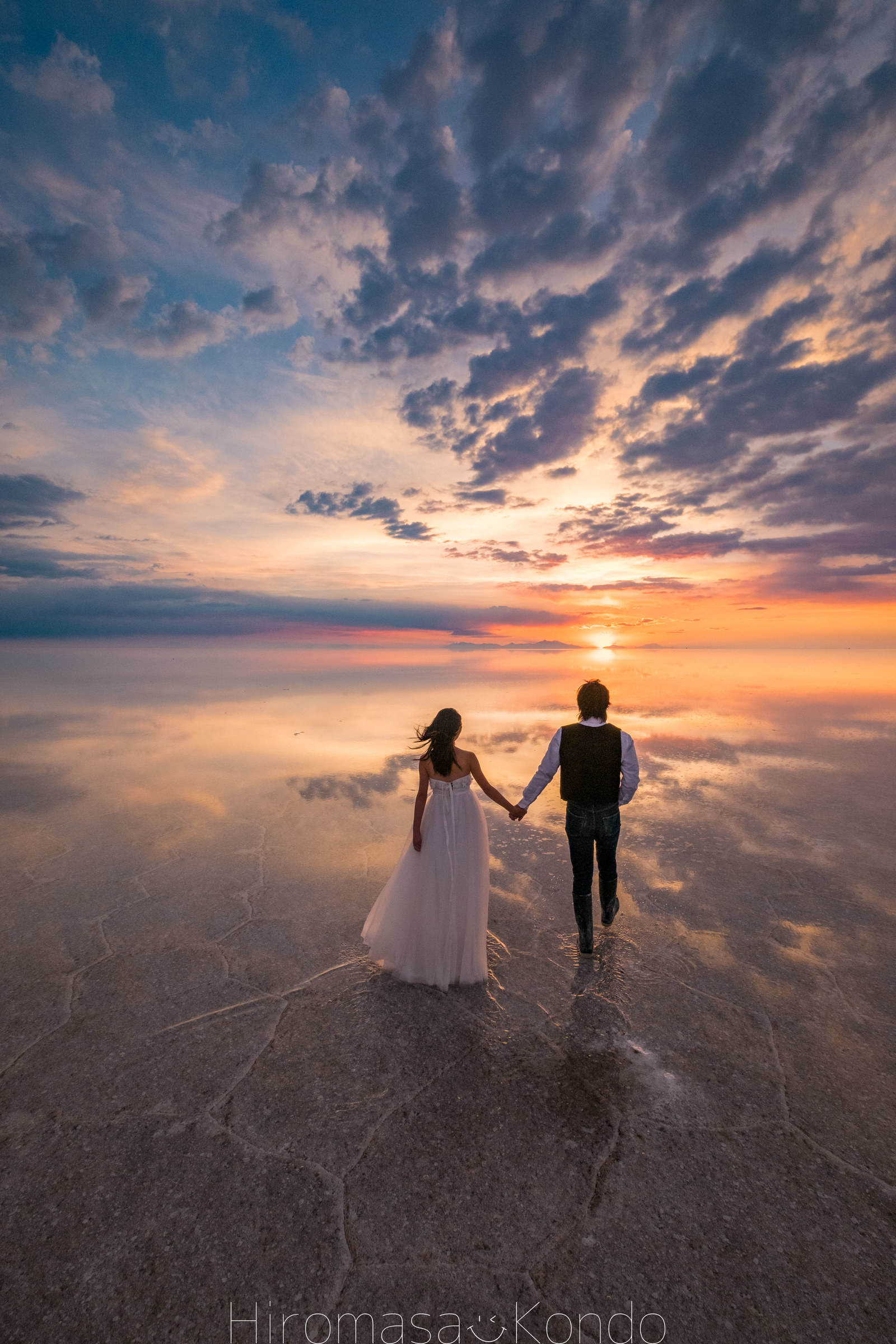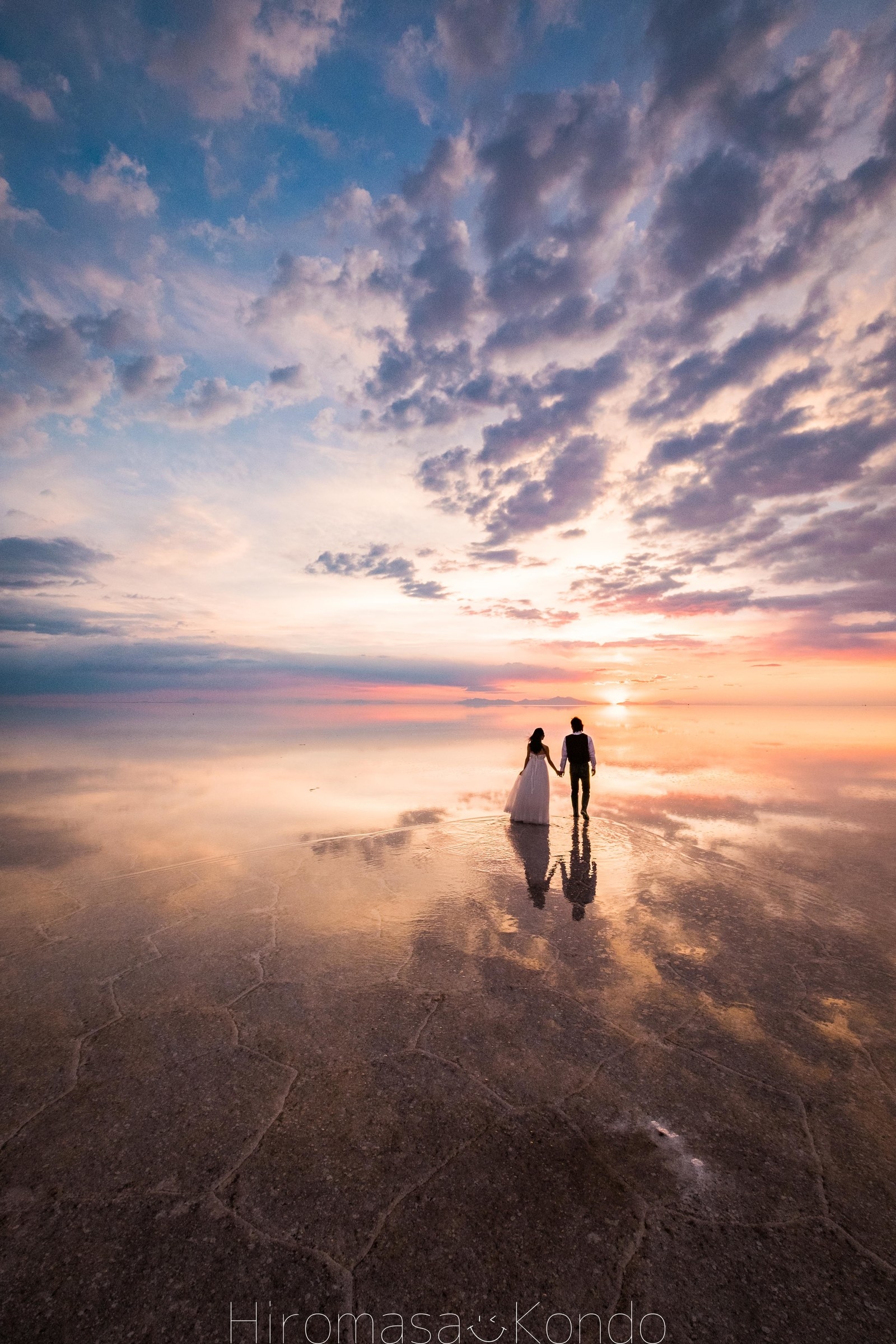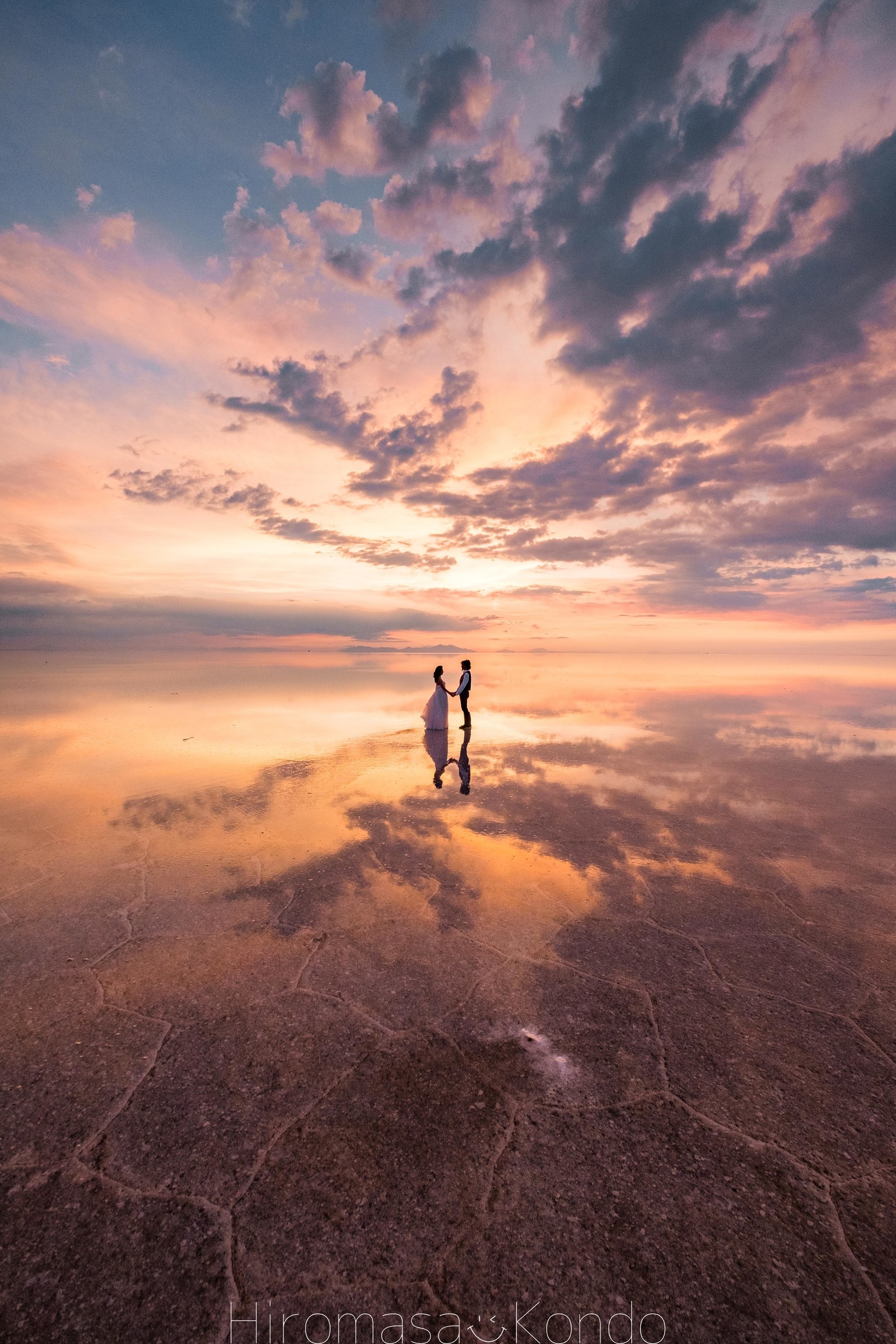 Best of luck, Rina and Shoma!
Oh, and P.S. when asked which photo was his favorite, Shoma said it was definitely the proposal photo — "It was a surprise, so she was completely in tears."
This post was translated from Japanese.