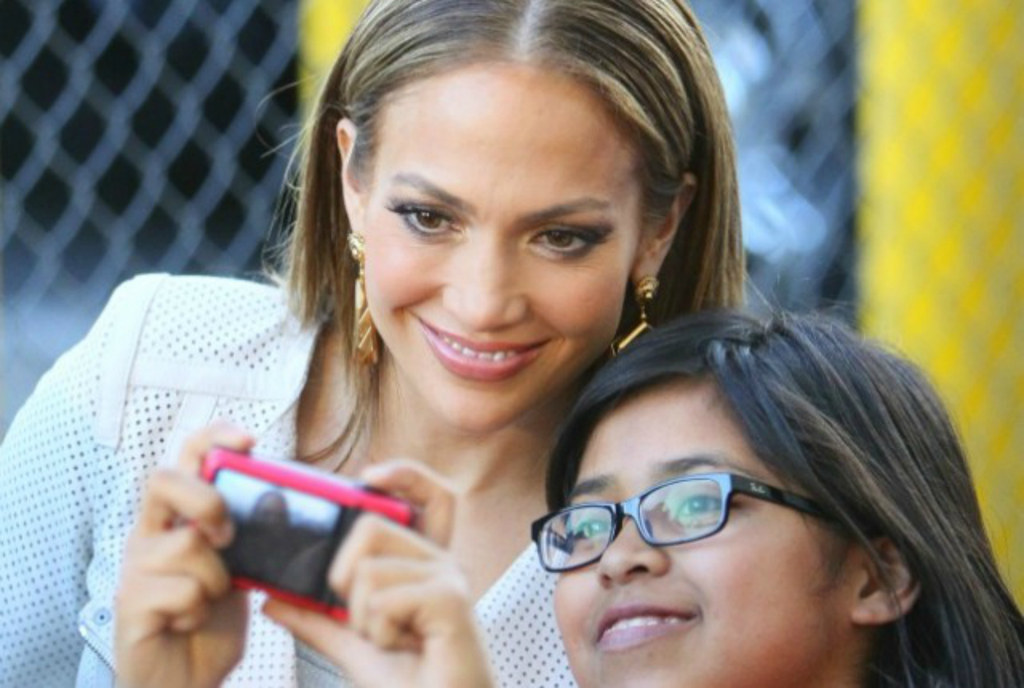 Celebrity connections can spark interest in nearly anything. With one visit from a movie star, the local greasy spoon can lure even the snobbiest connoisseurs. At a salon or barbershop, walls filled with photographs of famous patrons can become attractions all their own. And if your shy Facebook friend posts her selfie with an A-lister, you may feel more compelled to chat with her.
When it comes to associating a person or brand with someone famous, one goal often looms: to impress others, especially on social media. A snapshot of yourself with a celebrity, when posted on such sites as Twitter, Facebook, Tumblr and Instagram, often ensures a surge of Web acclaim. Plus, fans get a visual keepsake of the encounter. Looking at the photo, they may even recall the notable's greeting, laugh or smell -- personal memories that could reshape their idea of memorabilia.
Autographs, until recently, were the most widespread tokens connecting fans with famous people. But with cameras and Internet hookups now on most cell phones, selfies are grabbing the attention. Younger generations seem less interested in having a celebrity sign their name, often illegibly, on paper or elsewhere.
"The idea of a young person buying an autograph is like that of buying a typewriter," said celebrity journalist Dorothy Cascerceri. Selfies, more so than autographs, are products of visual times. "Appearance is important to celebrities, and looks is part of their brand," she added. "Taking photographs with them is the purest form of fan admiration."
Today's autograph aficionados are of a narrowing breed. Only some 700 people currently subscribe to The Pen and Quill, the flagship publication of the Universal Autograph Collectors Club, compared to 2,000 at the turn of the century. Attend any event in which autographs are offered or sold and you will see an aging crowd, while selfies are attracting younger audiences.
"Growing up admiring athletes myself, I see why so many kids want selfies," said gymnast Nastia Liukin, whose 80 meet-and-greets since the 2008 Olympics have attracted some 40,000 fans. "Photographs are much more intimate than autographs, and they take less time to do."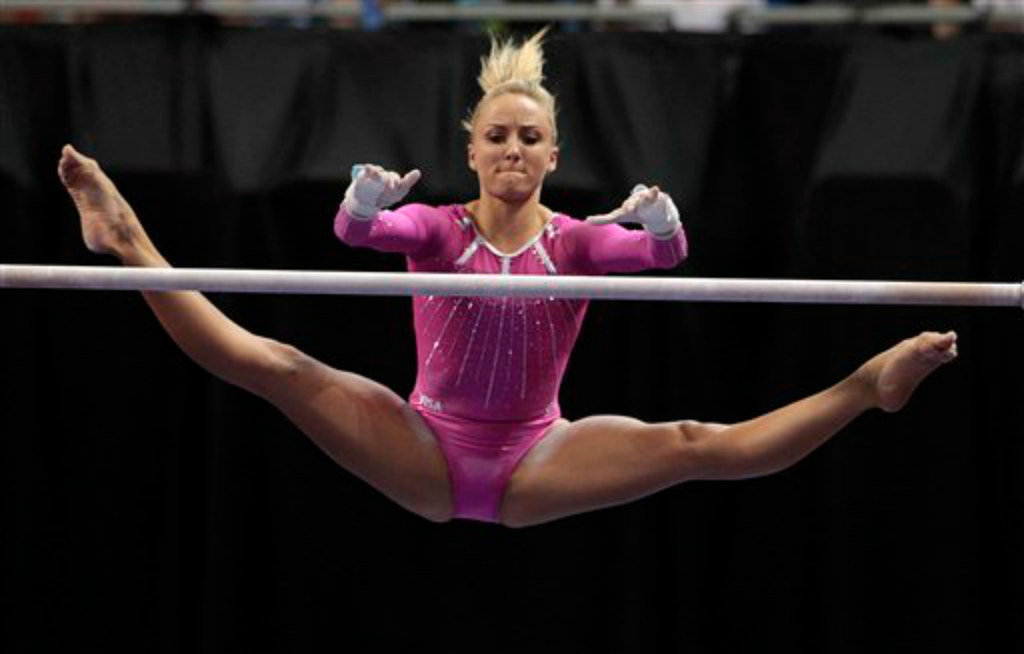 Selfies are also tougher to counterfeit than autographs. Recently at a Florida gym, Liukin walked into the lobby and saw a headshot of herself. Below her photographed face, a forged version of her signature. "The guy pointed to it and told me, 'You signed that!' But that definitely was not me." The phony autograph is among countless others, often sold online with little regulation.
Collectables expert Anthony Pizzitola admits that autographs are losing the endearment they once held, but he is not convinced selfies will usurp the memorabilia industry. "Selfies are a prime opportunity to franchise an association with a celebrity, though I don't expect them to cannibalize the field," said Pizzitola, whose possessions include over 80 Neil Armstrong autographs, a handwritten prayer from Mother Teresa and four signatures from Rita Moreno – each representing the performer's Oscar, Tony, Emmy and Grammy awards. He also owns an 11-by-14-inch sheet signed by Bill and Hillary Clinton, which he hopes to have Monica Lewinsky sign one day.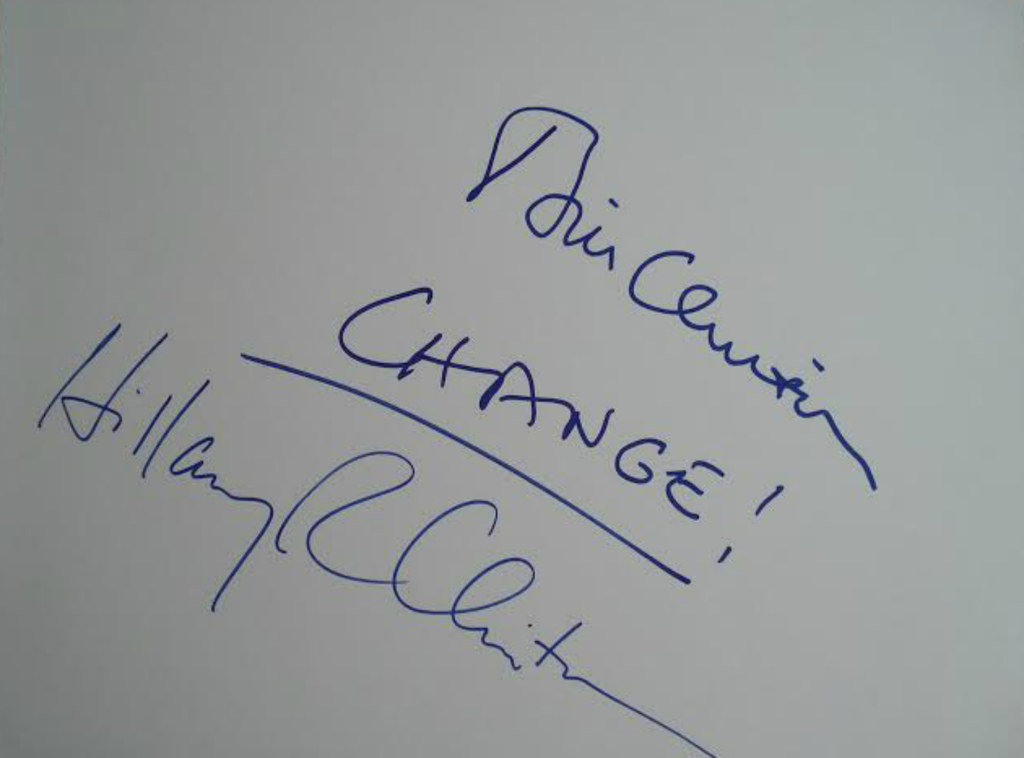 Pizzitola added that, while autographs come at different costs, most follow a pattern that has not changed. "The average A-lister, for example, starts at $100. If he or she won an Oscar, add another $100," he said. "In the time since selfies emerged, I can't say I've seen those prices drop. Autographs, versus selfies, still have a rarity to them. That's what gives them value, and that won't change."
The only way selfies will acquire selling ability, Pizzitola added, is if somebody prints the photograph, then the celebrity signs it. But what selfies lack in monetary value they hold in promotional currency, especially for the person seen beside a star. Social media users posing with famous people often attract likes, favorites, comments and reposts. Followers may even think more highly of their connection after seeing him or her beside a star. That could translate to more followers and recognition (and in the case of entrepreneurs, more customers).
Vanessa Sky Ellis knows the attention that posting celebrity selfies can draw. The 27-year-old bartender from New York, whose Instagram handle is VanessaSkyTheStalker, claims she has taken some 15,000 photographs with celebrities, among them Johnny Depp, Cher, Tom Cruise and Derek Jeter. Her self-proclaimed fixation has won her airtime on MTV's "Jersey Shore" and TLC's "My Crazy Obsession," along with press in the New York Post and the Daily Mail.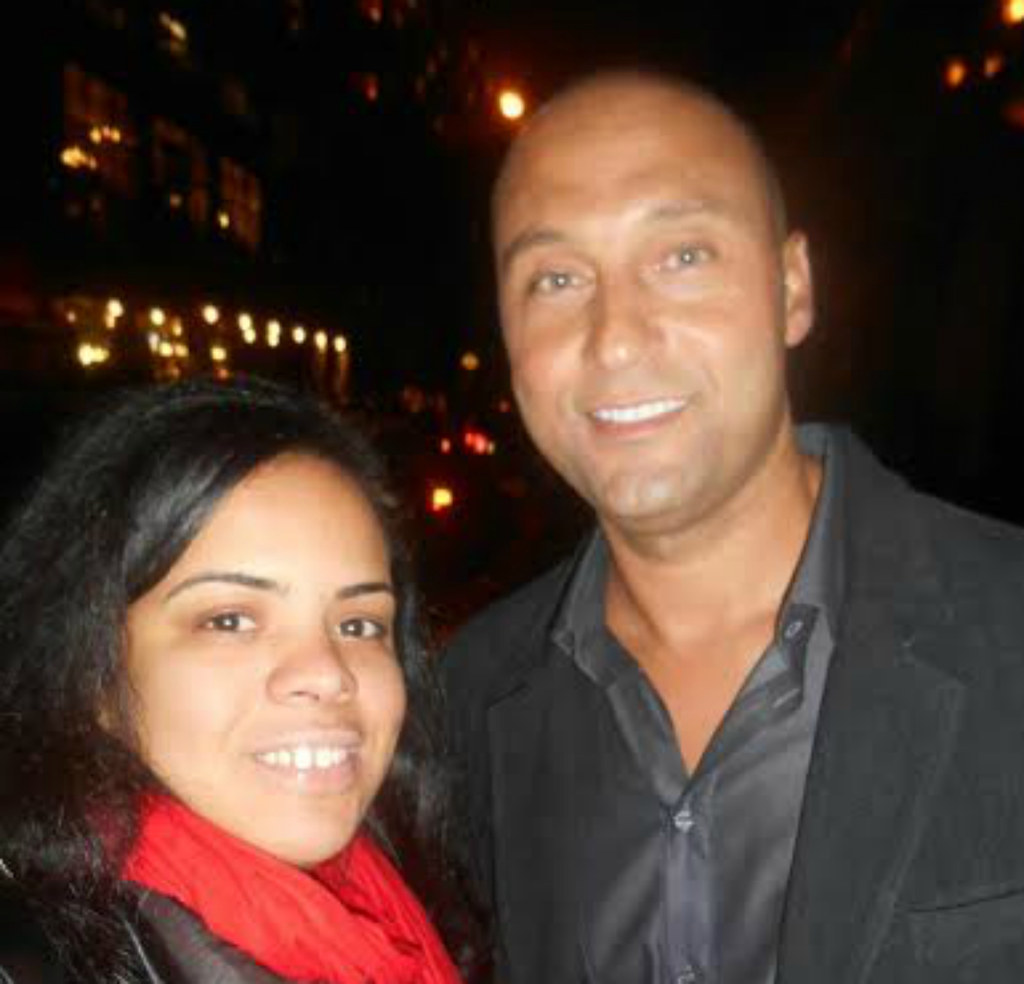 What has attracted Ellis to selfies is the medium's lack of monetary demand. "A selfie is something you can call your own," she said. "Unlike autographs, memorabilia dealers will never beg you to sell it."
The reason selfies are inactive on the market is simple: Few people, if any, would pay for someone else's photo with a celebrity, unless that someone else was also noteworthy. This distinction in value is why celebrities often feel more comfortable taking selfies than issuing autographs, many of which bounce from owner to owner.
"Celebrities are often offended when their signature gets thrown around on the market," said Pizzitola. "Selfies have thrived because famous people know fans will enjoy them and not sell them."
Self-involvement may be what will keep selfies in a league far apart from autographs. Perhaps two kinds of celebrity mementos can co-exist after all.
This post was created by a member of BuzzFeed Community, where anyone can post awesome lists and creations.
Learn more
or
post your buzz!