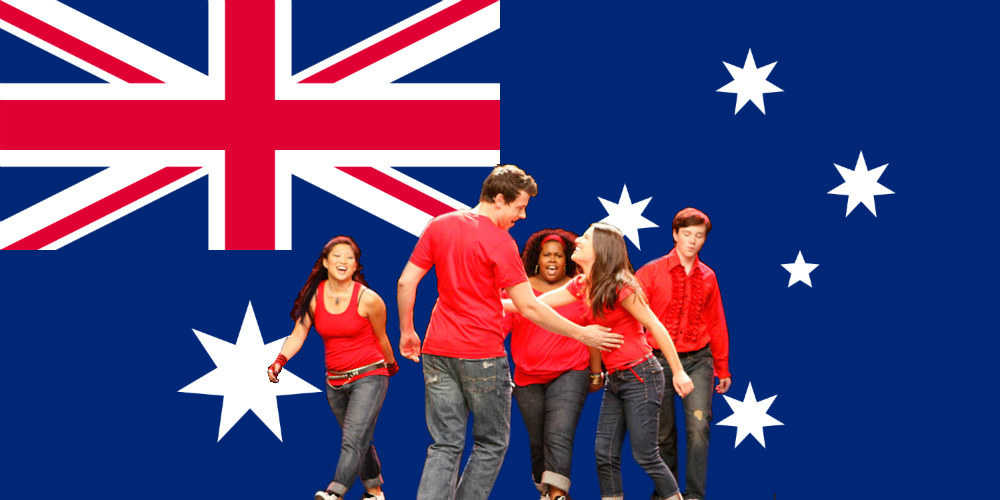 1. Mark Holden would be on the judging panel for every Regionals.
2. Finn would be captain of the High School Rugby team.
3. "Land Down Under" would replace "Don't Stop Believing" as the shows anthem.
4. Delta Goodrem would guest star as Rachel's mentor.
5. There'd be an episode where the Glee Club head to Canberra to belt out a rousing rendition of Lily Allen's seminal hit "Fuck You."
6. There'd be a Kurt/Blaine/Anthony Callea love triangle.
7. Rachel's dads wouldn't be legally married. :'(
8. Mr. Schue would frame a weekly assignment around Puberty Blues.
9. And one around mash-ups inspired by the dichotomy of Home & Away and Neighbors.
10. Quinn would be a member of the Young Liberals.
11. Instead of being Slushied, the kids would cop Vegemite sandwiches to the face.
12. Rachel and Kurt would be battling it out for a spot at NIDA.
13. There'd be an INXS tribute episode.
14. Kurt's idol would be Kylie Minogue.
15. Sue would have a nightly segment on A Current Affair.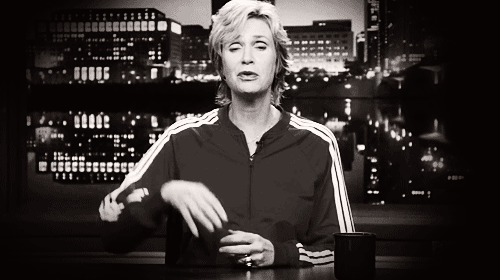 16. Nationals would be at the Opera House.
17. And there'd be spectacular BridgeClimb cross-promotion thrown-in.
18. There'd be a Very Special Episode about the dangers of a Goon binge.
19 Rachel and Quinn would fight it out for School Captain.
20. Puck would knock Quinn up at the Year 10 Formal.
21. Sue would claim Tony Abbott to be the father of her child.
22. And get involved in an illicit affair with Andrew Bolt.
23. 5 Seconds of Summer would lead the rival Glee Club...
24. ...coached by Guy Sebastian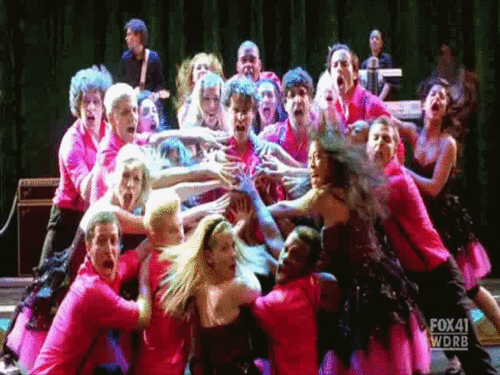 25. "Strictly Ballroom" would be the high school musical.
26. Peter Garret would guest star as a science teacher genius.
27. The entire show would probably end prematurely because the current Government. couldn't care less about Arts education in schools.
28. And the series iconic logo would probably look a little something like this: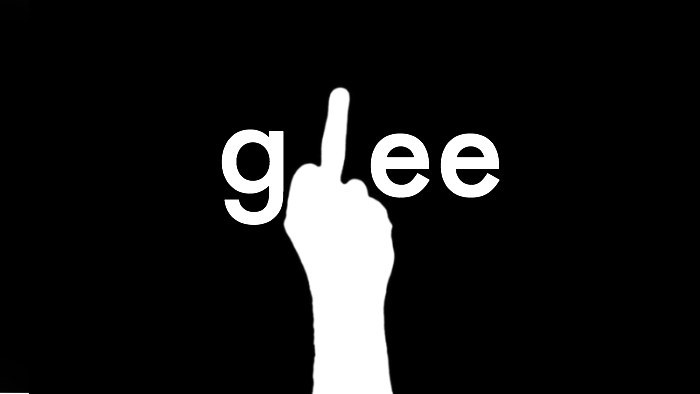 This post was created by a member of BuzzFeed Community, where anyone can post awesome lists and creations.
Learn more
or
post your buzz!