1.
Quimica Alemana nail hardener will make your nails harder, stronger, thicker, and help them grow faster! There's a reason this product has over 2K reviews — the before and after pictures speak for themselves 💅🏻.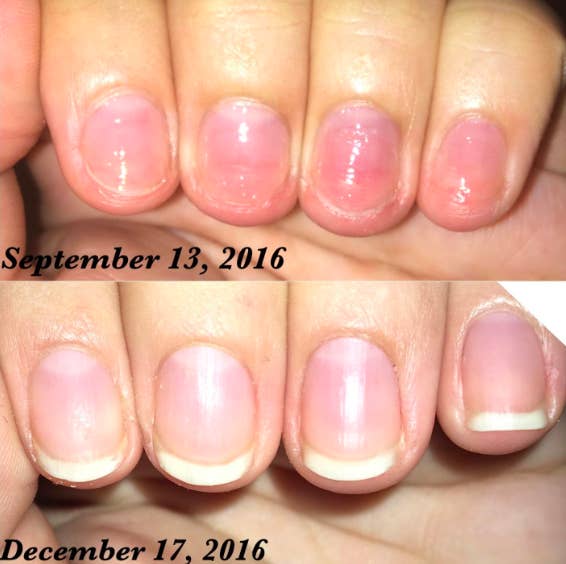 2.
Cuccio milk and honey cuticle oil is super moisturizing, so you can keep your nails strong, shiny, and gorgeous — not to mention protect and nourish your cuticles.
3.
Mavala Switzerland clear nail polish has a super bitter aftertaste and is ideal for anyone whose nails are worn-down from nail biting. This just may be the holy grail product you need to stop biting and give your nails a chance to grow back healthy and strong!
4.
A biotin supplement – it'll help grow thick, healthy nails quickly and just might be what your manicure is missing. It's also said to be great for your hair!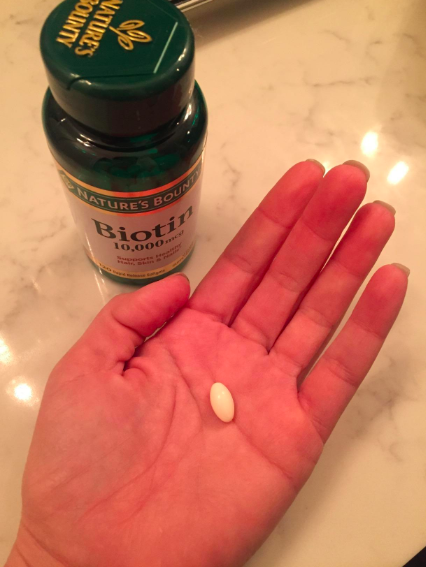 5.
CND nail and cuticle strengthener blends jojoba oil, sweet almond oil, and vitamin E to penetrate your nail bed and give you lots of moisture where you need it most. Even reviewers who have cracked/peeling nails from nail-biting have seen amazing results!
6.
Onsen's nail conditioner is perfect for anyone who is trying to get their natural nails healthy again after using dip powder systems/acrylic nails. It's rich in minerals and delivers a higher concentration of nourishing ingredients (like aloe vera, rich bran oil, shea butter, and vitamin E) than most cuticle oils.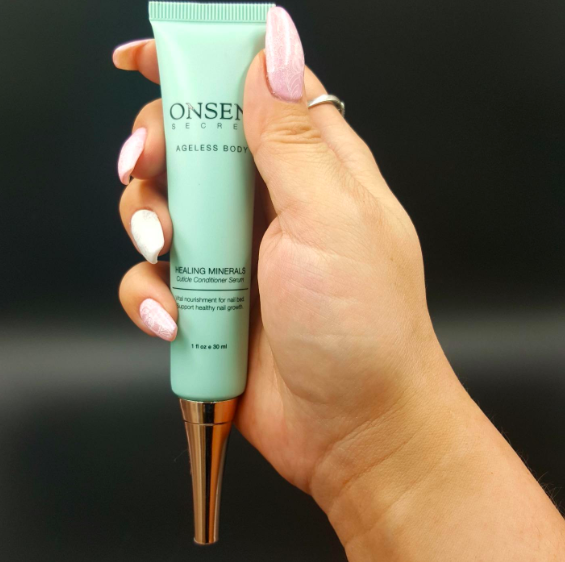 8.
Simply Pure cuticle and nail oil pen is a nourishing formula packed with hydrating jojoba wax ester, vitamins A and E, and grape seed and tea tree oil to give you real results FAST.
9.
Makartt nail files are gentle enough to use on thin, brittle nails without causing more damage, yet strong enough to still get the job done. Some reviewers even use these files for removing gel nail polish without soaking them in acetone first!
10.
Leven Rose cold-pressed jojoba oil has over 8K reviews, many of which are from people whose damaged, thin nails are now strong, healthy, and shiny thanks to this miracle worker!
11.
A set of gel finger cots will protect fragile nails while you're gardening or doing other risky (to your nails) chores. You can also use them to stop picking at/biting your nails so they stay strong!
12.
And a 10-piece stainless steel manicure kit comes with everything you need to tackle hang nails, broken nails, and day-to-day maintenance on the go, so the next time you do break a nail, at least you'll have everything on hand to fix it as best you can!
When people compliment you on how nice your nails look: