The Day the Vice President Lost His Mind
Even though it's been a while, I'm sure we can all recall how the last Presidential Election process turned into a very unpresidential exhibition. It actually became common place for us to hear Presidential Candidates talking like … "like they had lost they damn mind!" And, for me, hearing such madness brought back memories of another political figure, and the day (28 years ago this May 9th) when he made one of the biggest blunders of his political career. Call it a blunder or a blooper, or the man was just a birdbrain, you decide.
It was May 9, 1989, an unfortunate day in history when U.S. Vice President Dan Quayle (V.P to George H.W. Bush) apparently lost his mind during a speech when he said, "What a waste it is to lose one's mind, or, not to have a mind is being very wasteful." This speech was being given to a United Negro College Fund group as Quayle was attempting to quote the organization's slogan, "a mind is a terrible thing to waste."
Some people think Dan Quayle appeared to have lost his mind on several occasions back in the day when he was a household word. He exhibited this very unpresidential condition during other speeches as well, like the one he delivered to the Christian Coalition (11/15/91) about the need for abstinence to avoid AIDS: "My friends, no matter how rough the road may be, we can and we will never, never surrender to what is right!"
But seriously, folks, I think the guy was actually a comedic wannabe. Did you hear the one about what he said after the swearing in ceremony on George H.W. Bush's Inauguration Day (1/20/89)? "They asked me to go in front of the Reagans. I'm not used to going in front of President Reagan, so we went out behind the Bushes."
Now that's some funny stuff! I don't think Quayle was a birdbrain—I think the guy was hilarious! I also think he truly missed his calling because he shoulda and coulda been a comedian. Even though he would fit right in with today's political carnival, Quayle was far too loony for politics back then. Either that, or the second banana to the President of the United States, who was also quoted as saying, "I love California, I practically grew up in Phoenix," really was a potato head. I'm just saying.
Another case in point, the day Quayle corrected a student at a 6th grade spelling bee by telling the kid that "potato" was spelled, "potatoe." Truth be told, however, Vice President Dan Quayle was actually a very intelligent politician. But what a waste of a great comedic mind.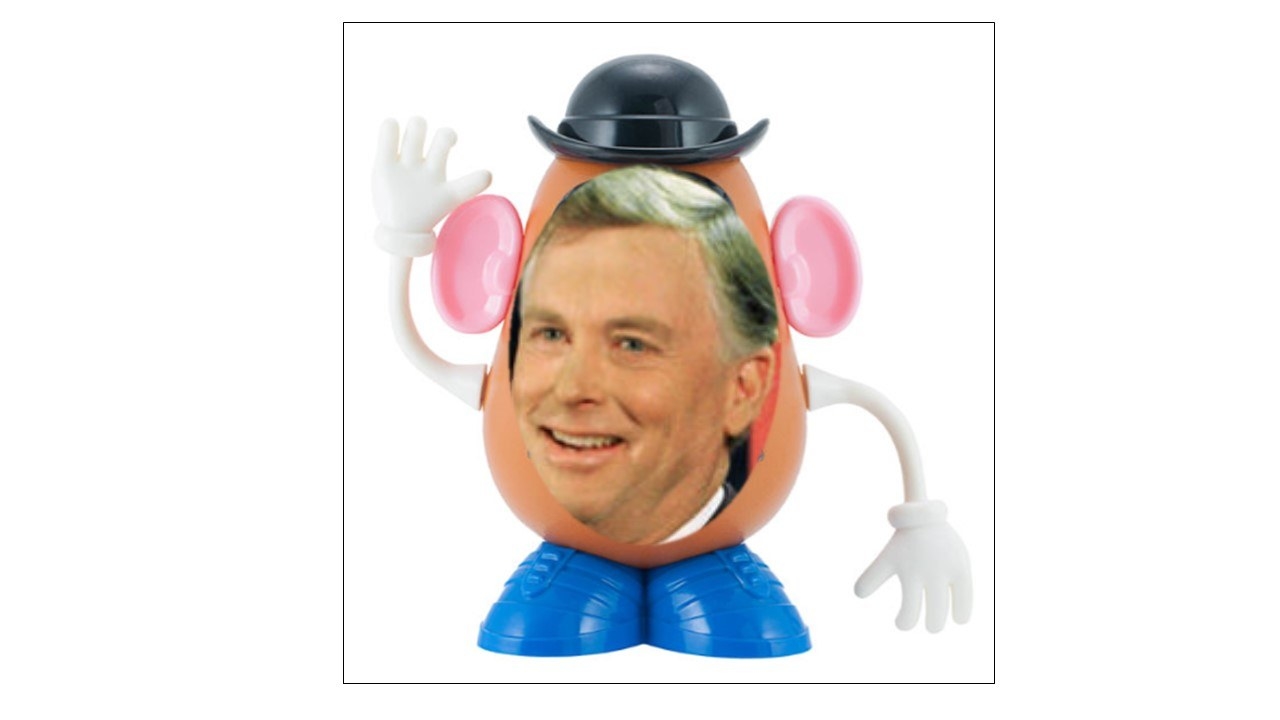 This post was created by a member of BuzzFeed Community, where anyone can post awesome lists and creations.
Learn more
or
post your buzz!