1.
We live for a glittery, rainbow cut-crease.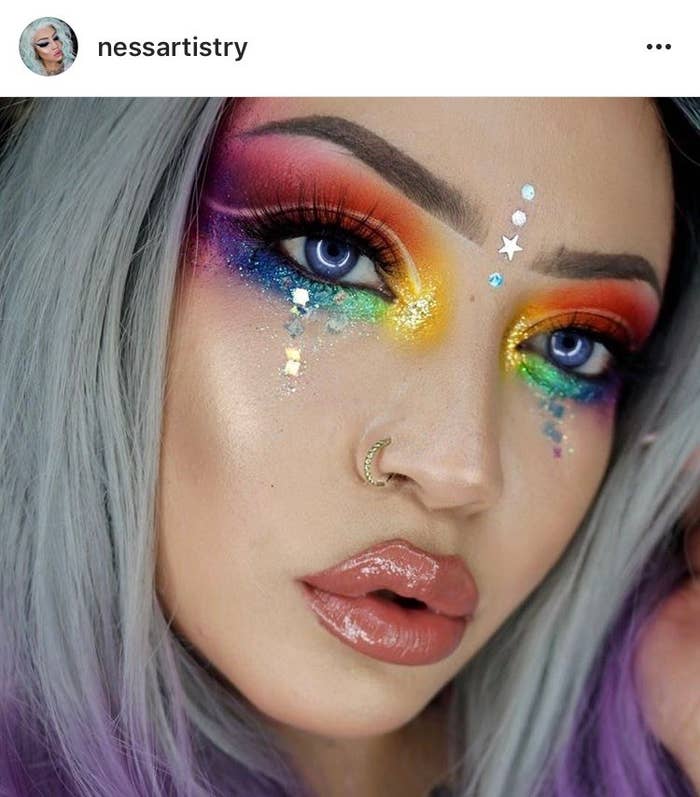 2.
Forget a basic highlighting underneath the brow bone. We want the entire color spectrum, honey.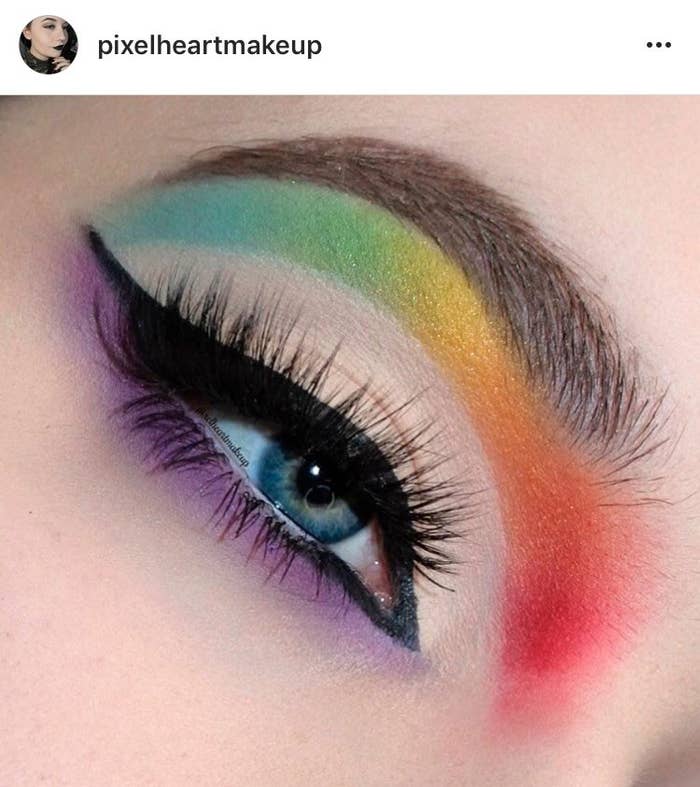 3.
Rainbow-contoured for THE GODS.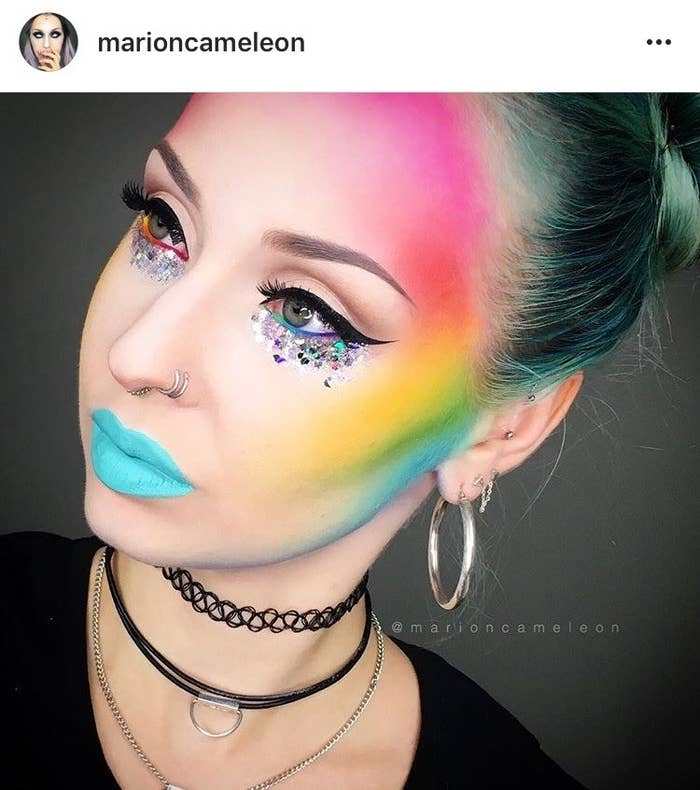 4.
The colorful, dramatic eyes combined with that bold lip is EVERYTHING.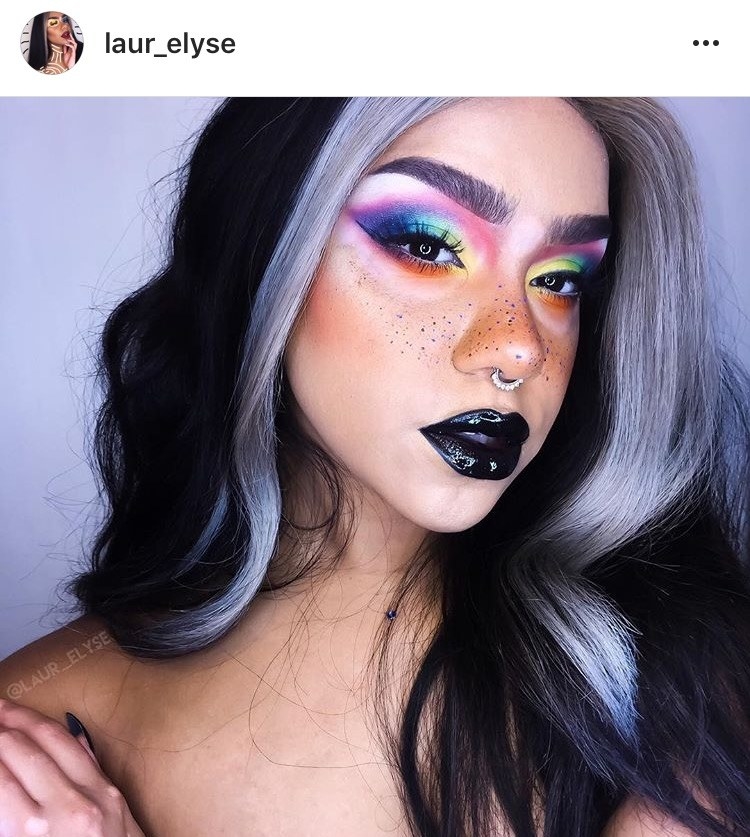 5.
Don't worry about her, she's just crying tears of joy and love.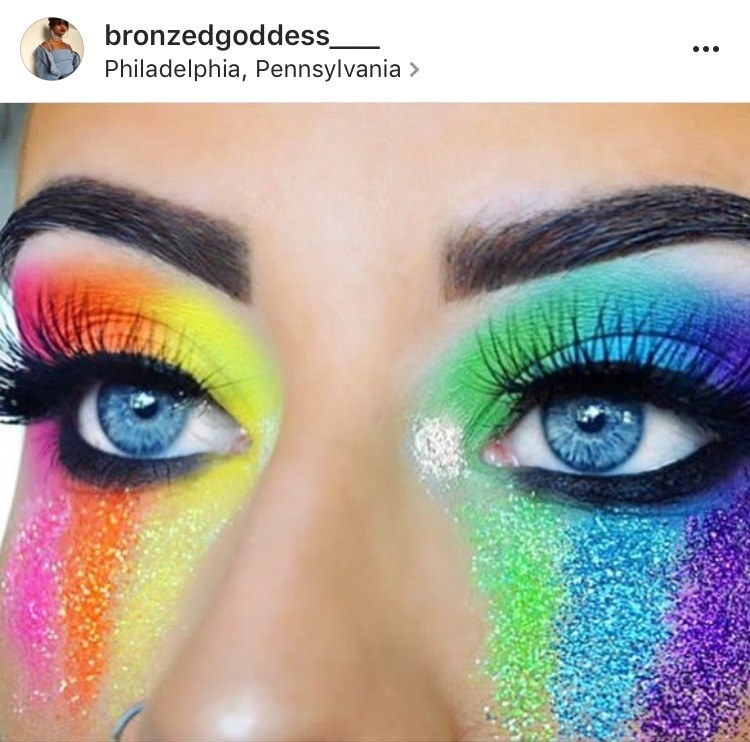 6.
These lips look like they came straight out of a Lisa Frank sticker book, and we're here for it.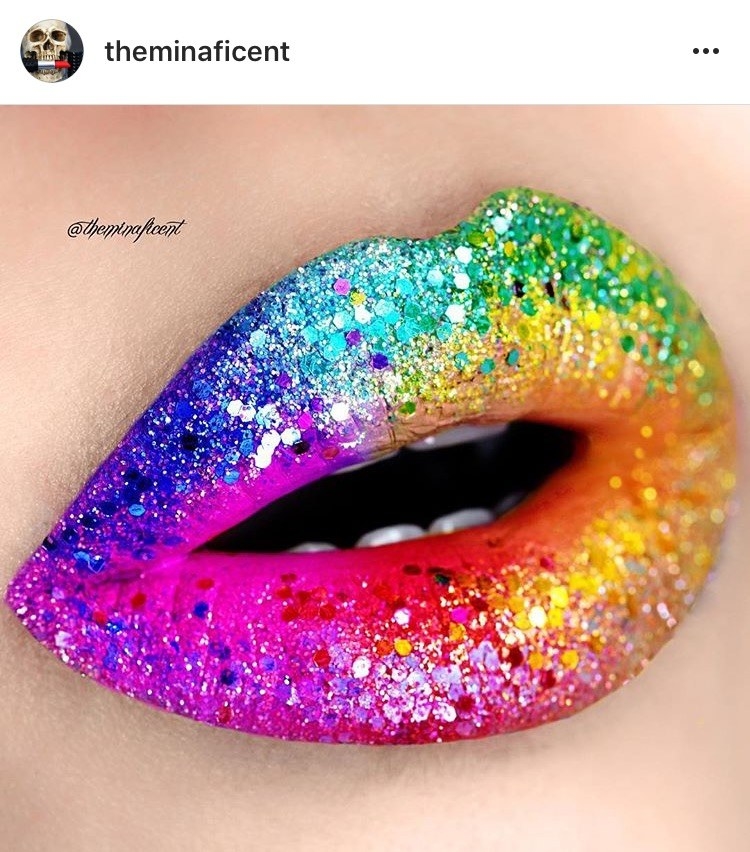 7.
Ain't no rainy days over here.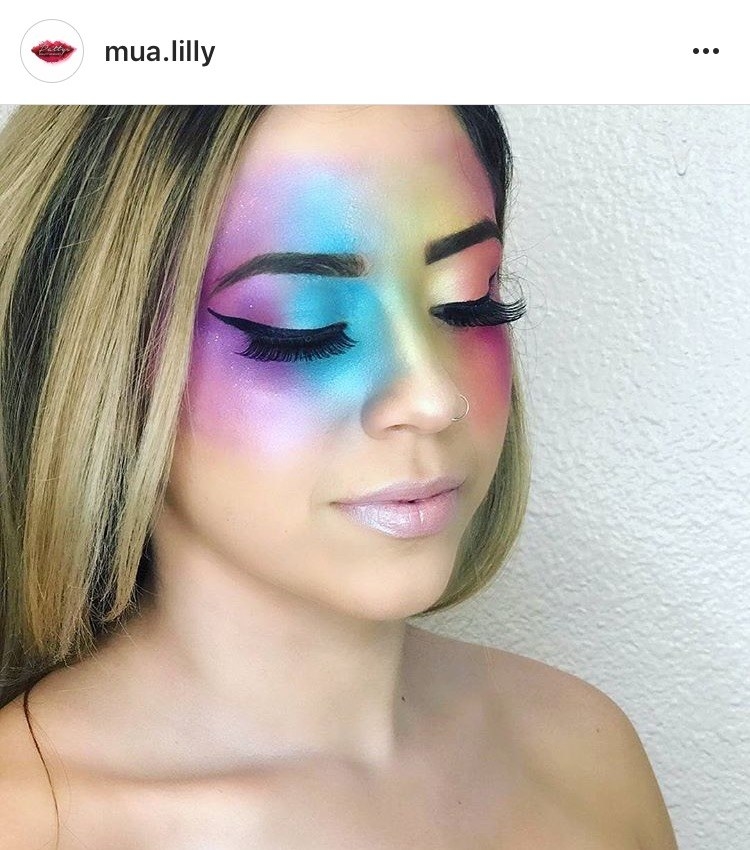 8.
You might mistake him for Roy G. Biv with all that color.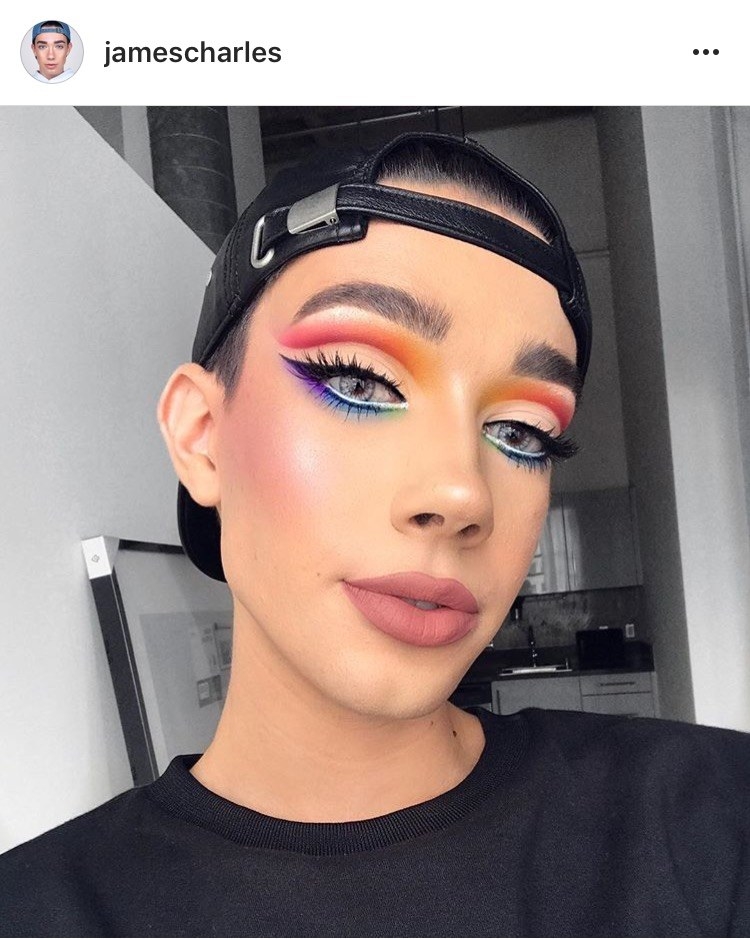 9.
GIVE US ALLLL OF THE COLORS.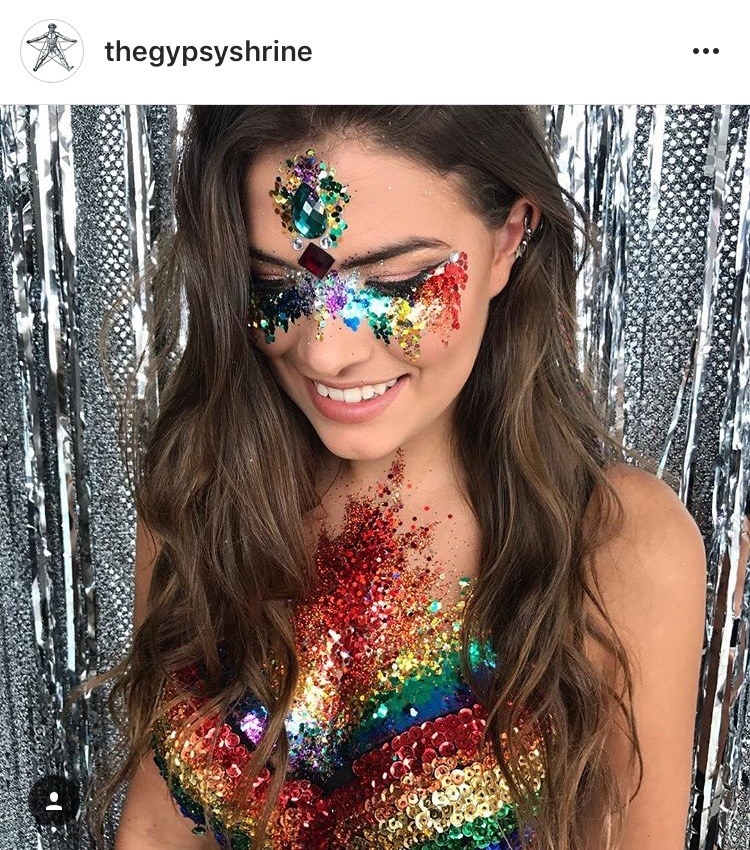 10.
THIS is what Skittles meant when they said "taste the rainbow."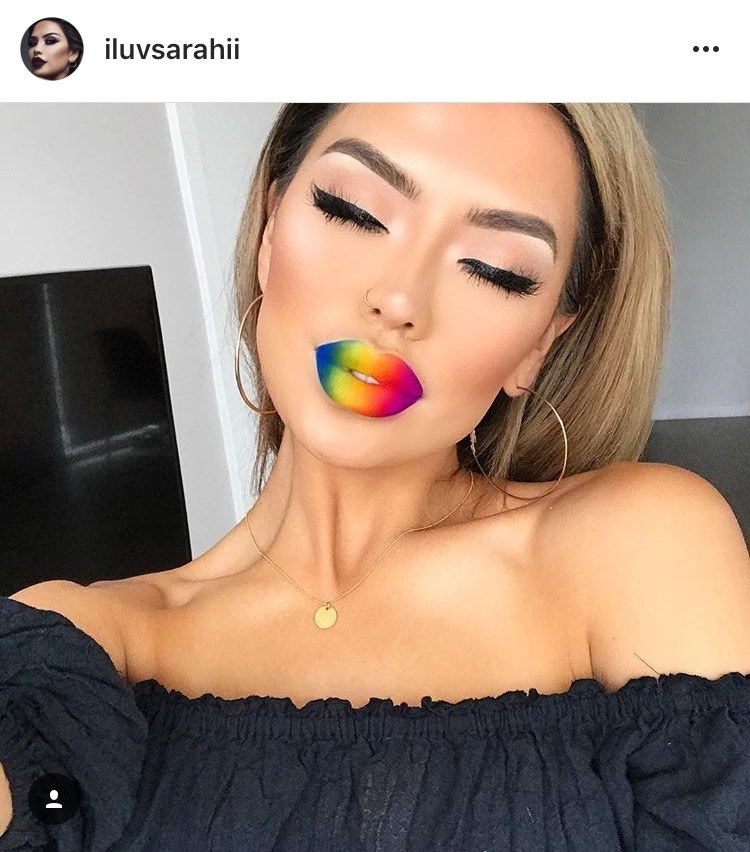 11.
Brb, these wings are flying us to the nearest pride parade.