The most important part of any #TastyJunior video is THE HANDS. Amirite?
They are just the cutest.
Cheesy Egg And Biscuit Cups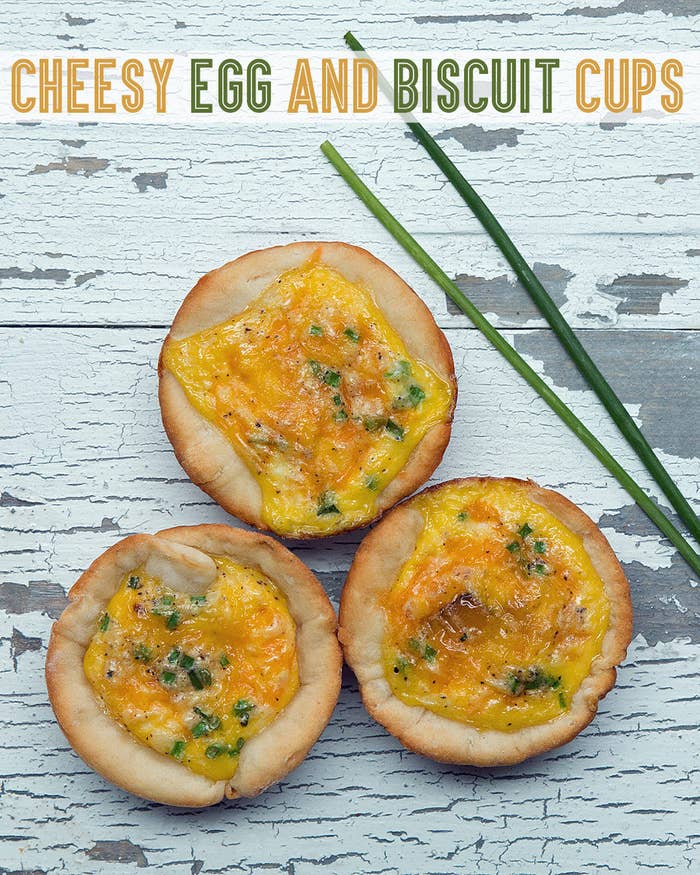 INGREDIENTS
Servings: 16 cups
1 tube refrigerated jumbo biscuits
6 eggs
½ cup milk
¼ tsp salt
¼ tsp pepper
1 cup cooked bacon, chopped
½ cup chives, chopped
1 ½ cups shredded cheddar cheese
PREPARATION
1. Preheat oven to 350°F/180°C
2. Cut 6 biscuits in half, and on a floured surface, roll each half out into 5 inch diameter circles.
3. Press the biscuit circles into a greased muffin tin.
4. In a bowl, whisk the eggs, milk, salt, and pepper.
5. Pour egg mixture into biscuit cups, no more than half full.
6. Divide the bacon and chives among the cups, then top each one with cheese.
7. Bake 15-20 minutes, until eggs are fully set.
8. Enjoy!
Want BuzzFeed Tasty right in your inbox? Sign up for our newsletter!