This Cinnamon Roll Poke Cake Is So Delicious It's Going To Make You Smile
And it's super easy to make. Score!
by
,
,
Cinnamon Roll Poke Cake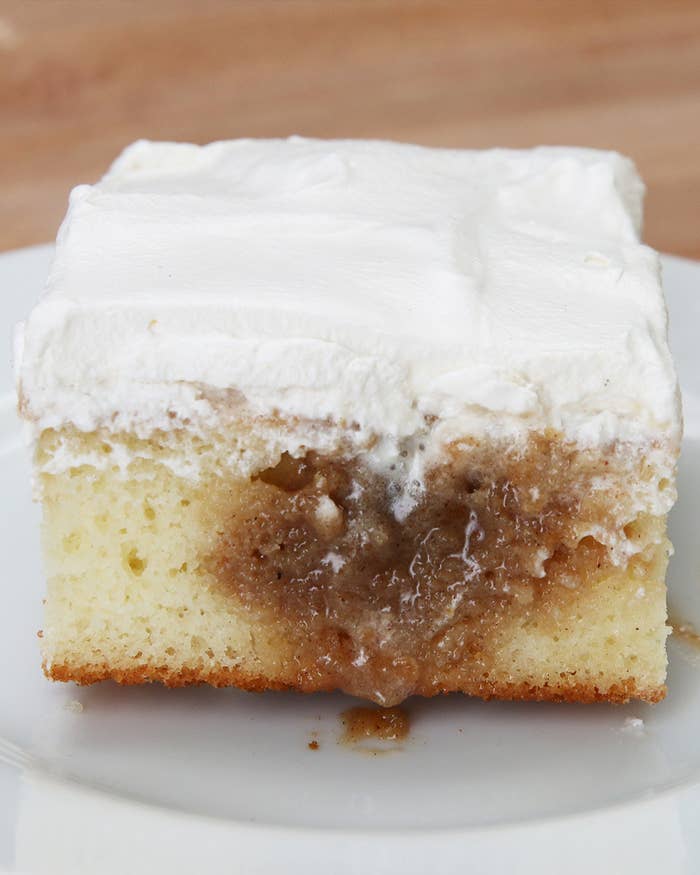 INGREDIENTS
Servings: 12
1 box white cake mix, baked according to instructions in a 9x13-inch dish
8 tablespoons butter, melted
⅓ cup brown sugar
1 teaspoon vanilla
1 teaspoon cinnamon
½ cup sweetened condensed milk
8 ounces whipped topping
PREPARATION
1. With the end of a wooden spoon, poke 24 holes in the cooled white cake.
2. In a bowl, mix the butter, sugar, vanilla, cinnamon, and condensed milk until smooth.
3. Pour the butter mixture over the cake, smoothing it out into the holes. Cover with a layer of whipped topping.
4. Chill for 4 hours.
5. Enjoy!
Want BuzzFeed Tasty right in your inbox? Sign up for our newsletter!