Cheesy Zucchini Sausage Cups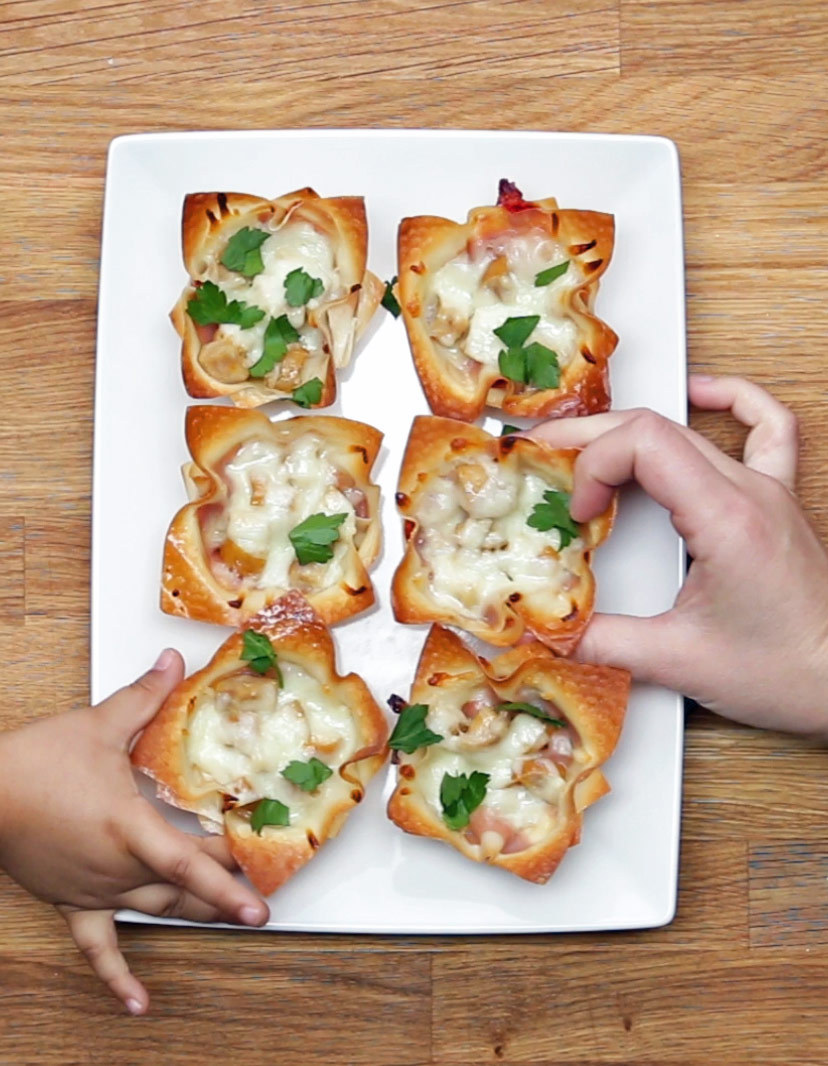 INGREDIENTS
36 square wonton wrappers
1 cup ricotta cheese
1 zucchini, sliced into discs
1 cup marinara sauce
6 fully cooked sausages, diced
1 cup mozzarella cheese
PREPARATION
Preheat oven to 375°F/190°C. In muffin tin, in each cup, layer one wonton wrapper, then ricotta, a wonton wrapper, marinara, zucchini, a wonton wrapper, sausage, and finally mozzarella. Bake for 15-20 minutes, until wonton wrappers are golden brown. Top with fresh parsley or basil. Enjoy!
Looks like there are no comments yet.
Be the first to comment!