Easy Peach Cobbler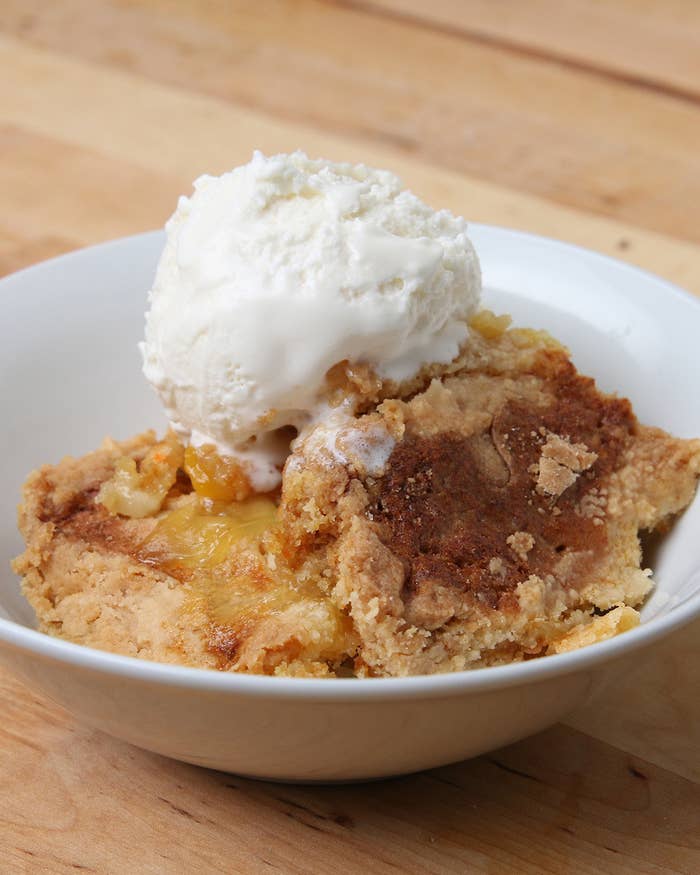 INGREDIENTS
Servings: 12
1 29-ounce can of peaches in heavy syrup
1 box yellow cake mix
½ cup butter, thinly sliced
Vanilla ice cream, optional
PREPARATION
# Preheat oven to 375°F/190°C.
# In a 9x18 glass baking dish, spread the peaches and syrup.
# Evenly sprinkle the cake mix over the peaches, and pat down.
# Lay the butter evenly over the cake mix.
# Bake for 45 minutes.
# Top with vanilla ice cream.
# Enjoy!