Easy Cereal Bars
Cereal on the go.
by
,
Easy & On-The-Go Cereal Bars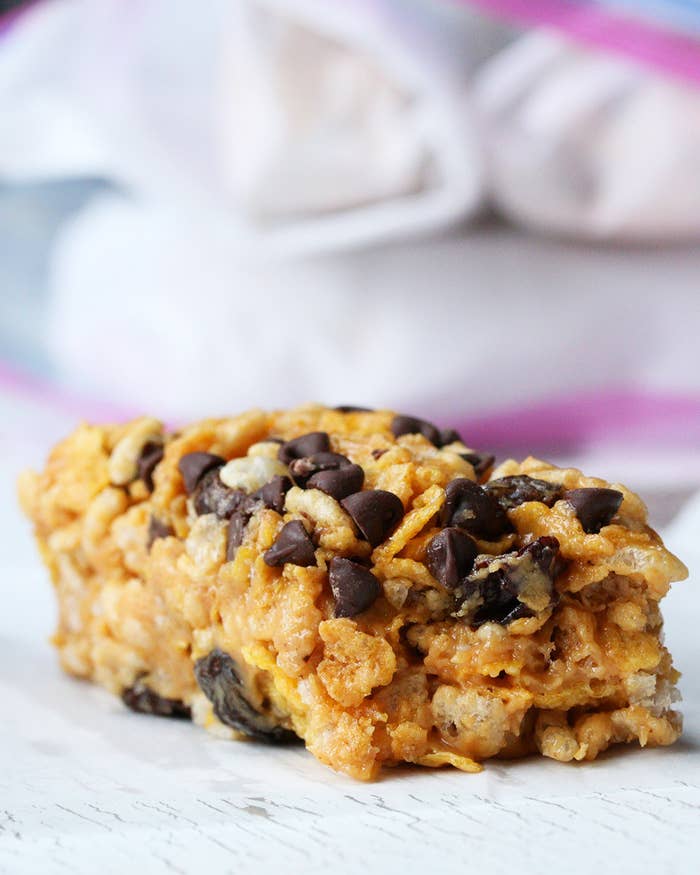 INGREDIENTS
Servings: 12
1 cup peanut butter
¼ cup honey
3 cups cornflakes
2 cups puffed rice cereal
½ cup raisins
¼ cup mini chocolate chips (optional)
PREPARATION
# Pour the peanut butter and honey into a bowl. Microwave in 30-second intervals until melted.
# Mix in the corn flakes, puffed rice cereal, and raisins. Transfer mixture to a parchment-lined 8x8 baking pan. Chill until firm.
# Cut bars into sizes of your choice, wrap in parchment paper, and store in a sealed ziplock in the fridge or freezer for up to months.
# Enjoy!