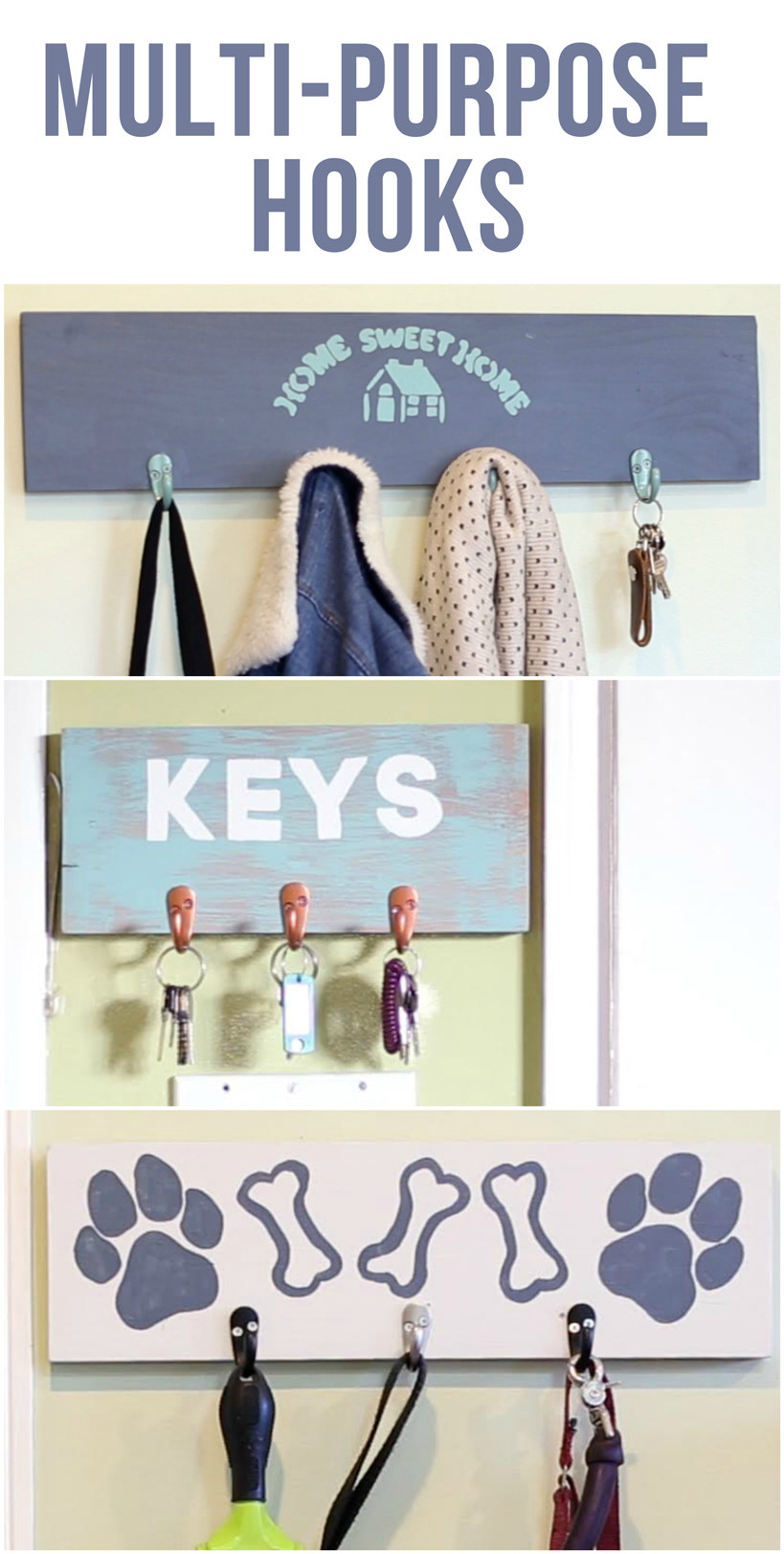 What you need:
*3-5 wall hooks
*Wood screws 1/4 inch shorter than the piece of wood
*One wood board (size of your choice)
*Two picture hangers
*Stencils of your choice
*Acrylic paint
*Paint brushes (one large, one small)
*Painter's tape
*Spray paint (optional)
Instructions:
If desired, spray paint the hooks and screws the color of your choice. Let dry. Meanwhile, paint the wood with acrylic paint. Let dry.
Hammer picture hangers to the back of the wood. Flip over, measure the center of the wood, and tape the stencil onto the wood with painter's tape. Paint inside the stencil with another color. Remove stencil and let dry.
Place your hooks equidistant apart, and mark where the screws go on the wood. Drill pilot holes, then screw in the hooks. Great for coats/hats, keys, or doggy walking supplies!