Chicken Noodle Soup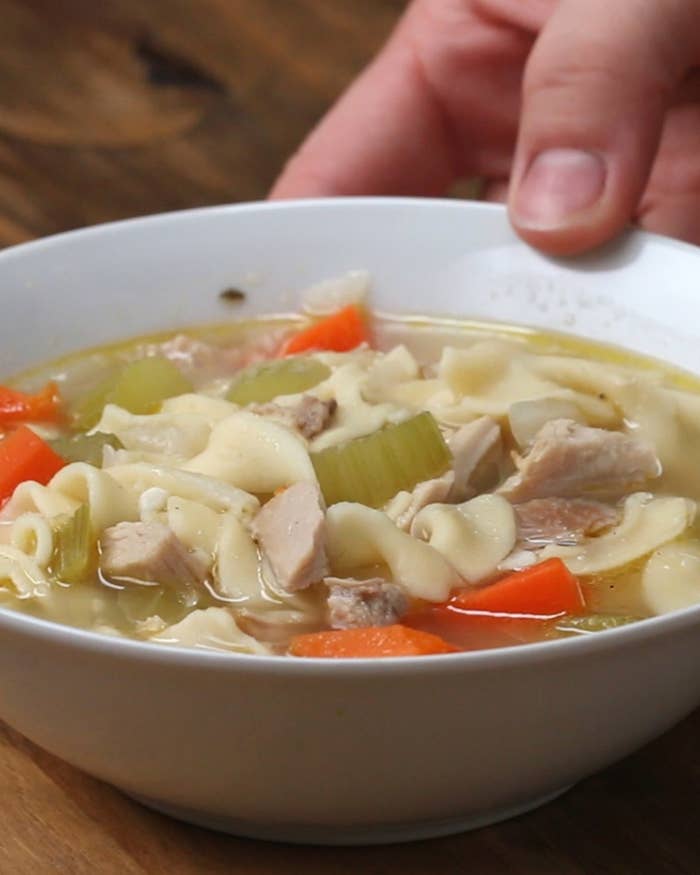 INGREDIENTS
Serves 8
2 tablespoons butter
1 cup onion, diced
2 cloves garlic, minced
1 cup celery, diced
1 cup carrots, diced
½ pound cooked chicken, shredded
4 14.5 ounce cans chicken broth
2 cups egg noodles
1 teaspoon salt
1 teaspoon pepper
2 bay leaves
PREPARATION
1. In a large pot, melt butter and add onions and garlic. Cook until onions have begun to soften.
2. Add celery, carrots, and cooked chicken, followed by the chicken broth, egg noodles, salt, pepper and bay leaves.
3. Bring to a boil and then reduce heat, cover and simmer for 20 minutes.
4. Remove bay leaves from the soup.
5. Enjoy!
Want BuzzFeed Tasty right in your inbox? Sign up for our newsletter!