Kangaroos – they're mainly known as a land-based animal.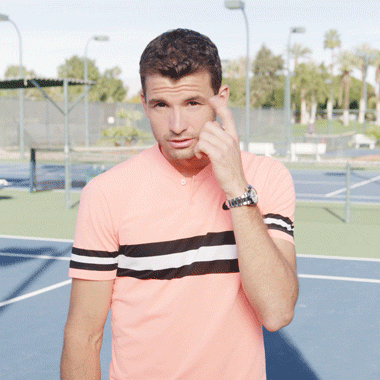 But on Saturday afternoon, one roo decided to hop on over to Safety Beach at Rosebud on Victoria's Mornington Peninsula, where it went for a dip.
The roo made it safely back to the sand, where a member of the public generously covered it in a blanket.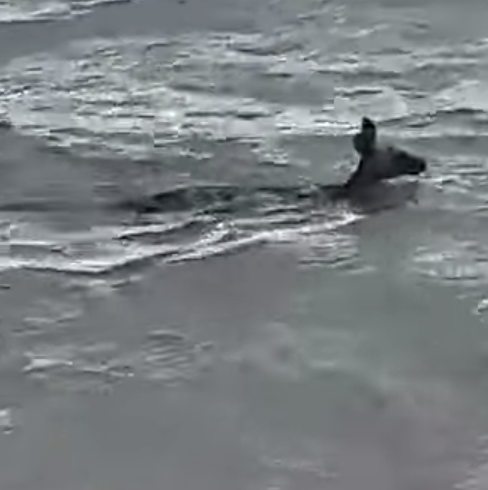 But the roo got up and hopped back on in to the surf. And that's when things got hairy.
The roo got into trouble, struggling with the swell and breaking waves. It went under the water a couple of times.
So two police officers entered the water to rescue the kangaroo, pulling it out of the water by his tail.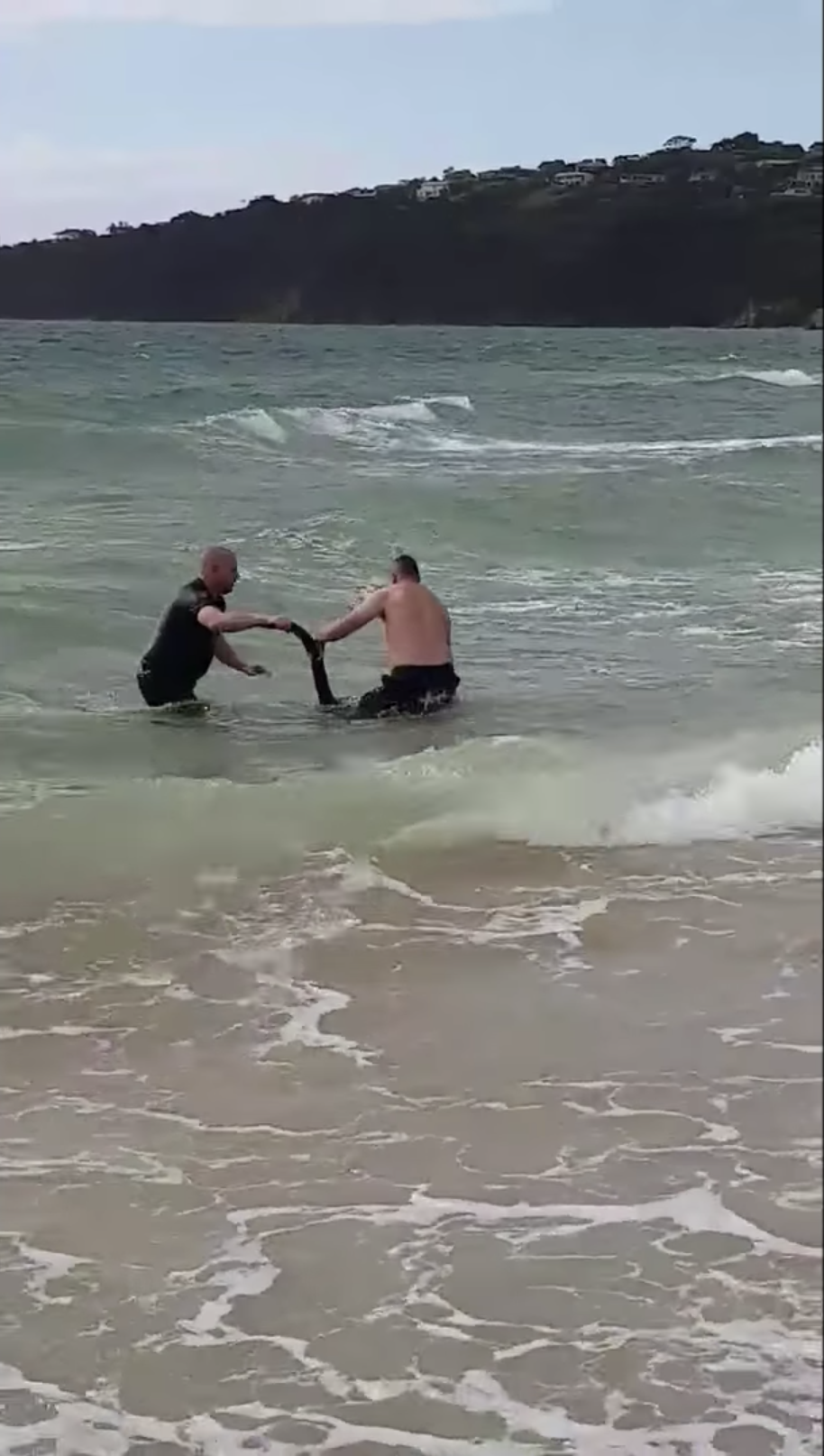 By this point the kangaroo was unconscious.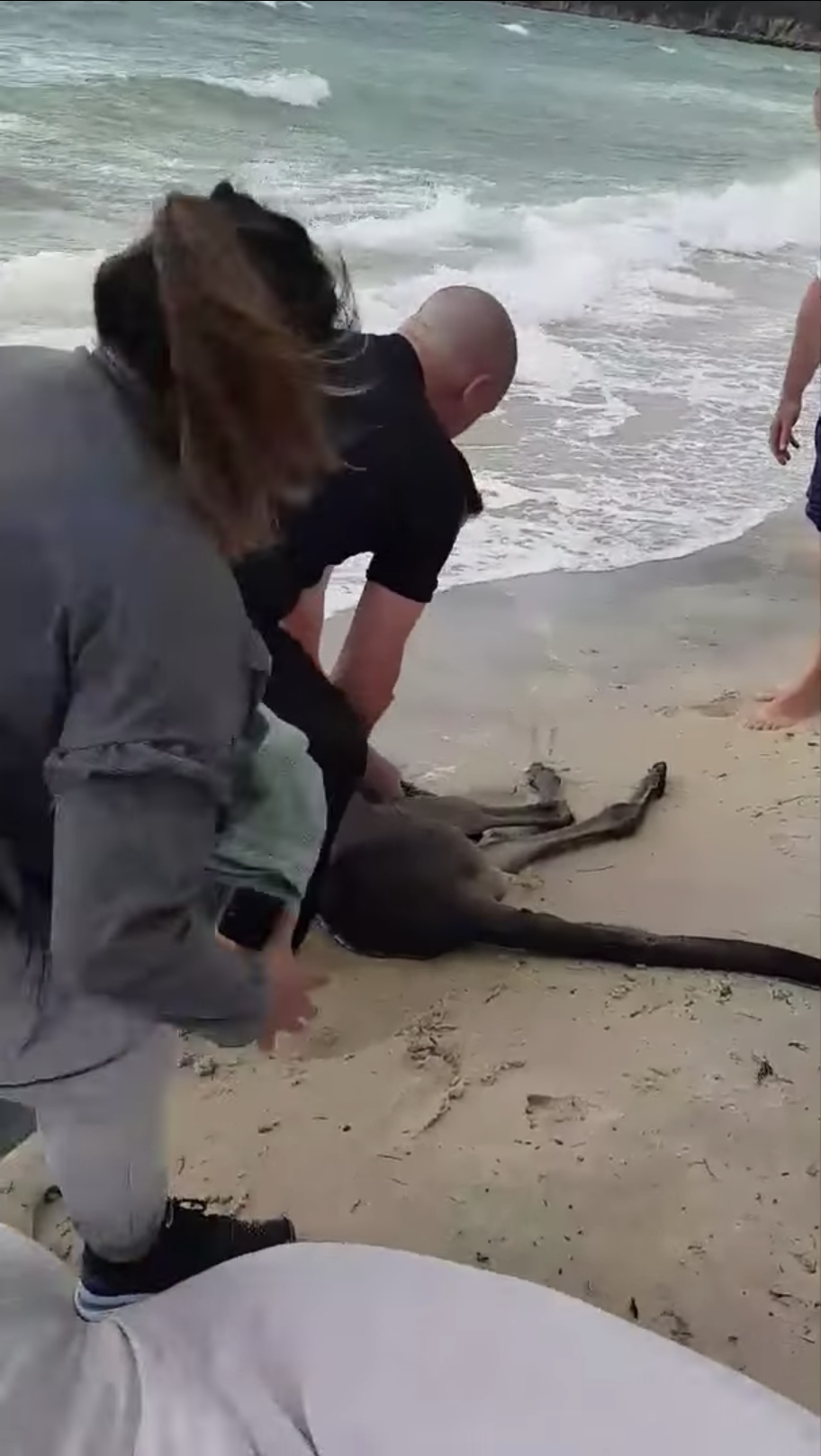 The police had to resuscitate the kangaroo on a nearby grassy area.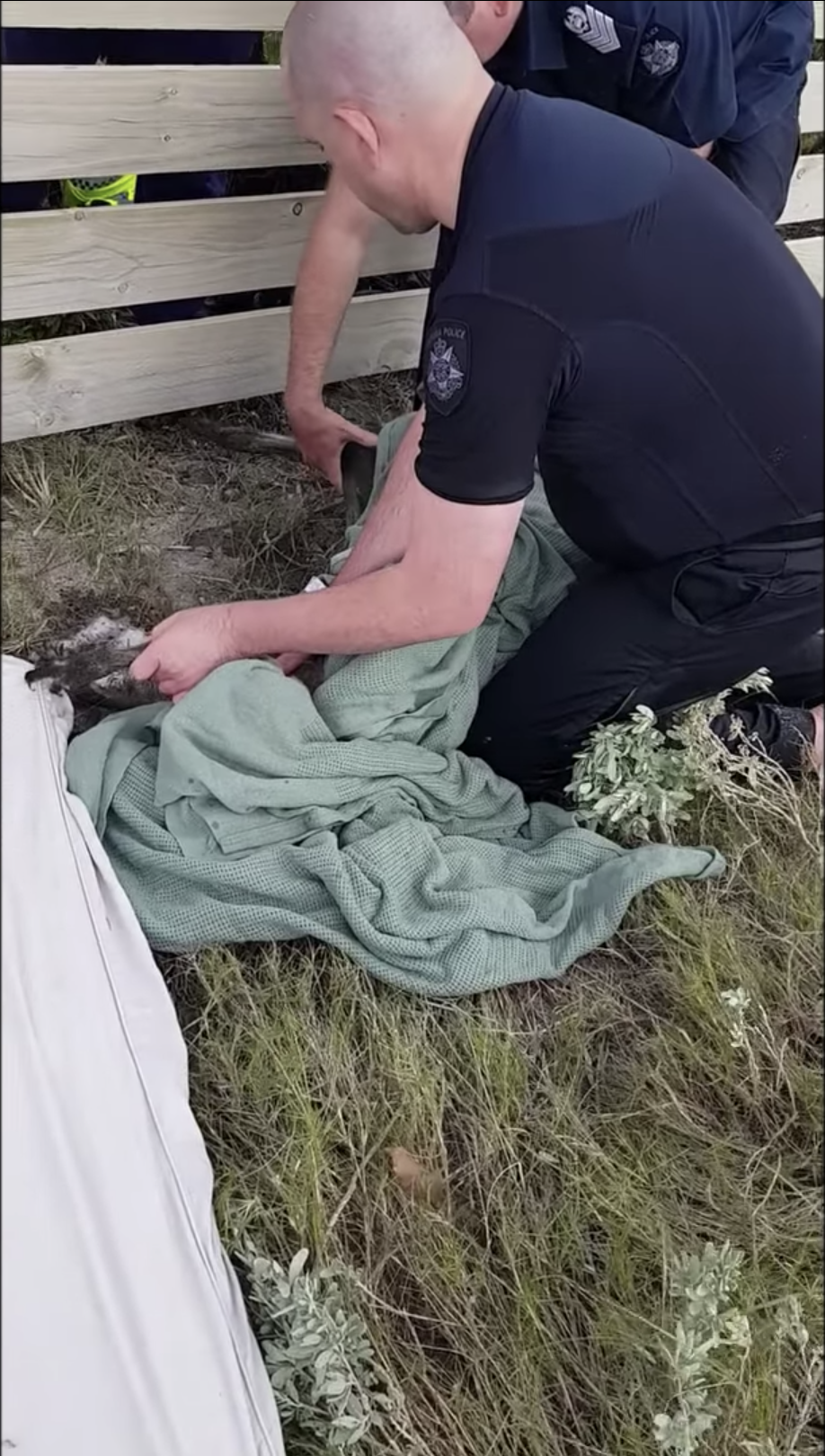 Don't worry though, the roo is alive and doing OK.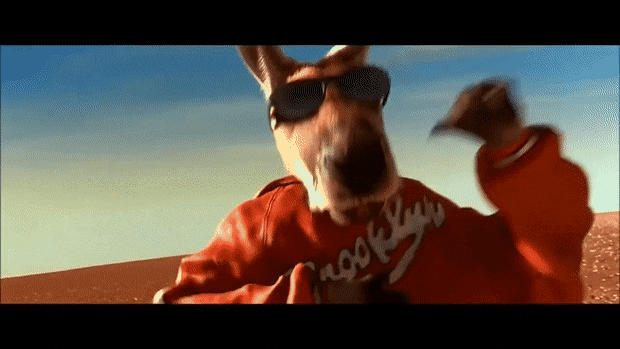 Looks like there are no comments yet.
Be the first to comment!