After eight months of inaction from his landlord, Justin Simon decided to move out of his mouldy house. His landlord then took him to the NSW Civil & Administrative Tribunal, seeking damages for breaking his lease.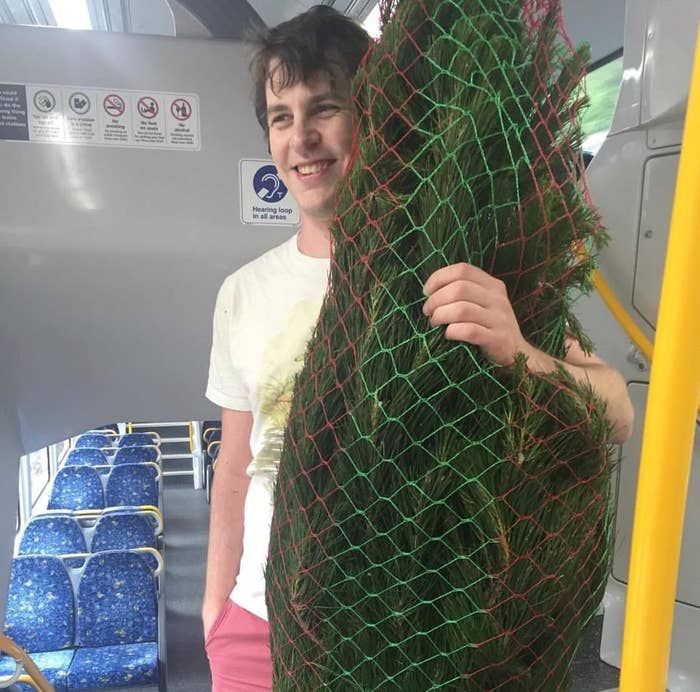 In September 2015, when Simon had been living in the property for over a year, he reported a hole in the bathroom ceiling of his terrace house in Newtown in Sydney's inner west. He says the landlord didn't do anything to address it.
In January 2016 he noticed a patch of mould developing in the house's second bedroom. "We had to follow up multiple times before we got even a response on that," the 31-year-old software engineer told BuzzFeed News. In March, a painter came to have a look but didn't take any action.
As water started to leak from the ceiling through the bathroom and the mould spread into the lounge room, the kitchen and the bedroom he shared with his girlfriend, he says he continued to email his landlord. He says the landlord took no action until late April, when a handyman attended and swept leaves from the roof.
"My girlfriend was pregnant at the time and we were suffering quite bad effects from it," he says. They had blocked noses, found it difficult to sleep, and would wake up through the night. The pregnancy added to their stress.
"We didn't think it was going to massively affect it, but we didn't know," Simon said. The couple had been planning to set up a nursery for the baby in the second bedroom, but Simon "wasn't going to start setting up a cot there while there was still mould in there".
In May, Simon gave notice of termination. A few days later, Simon says, the landlord sent a handyman over to bleach the mould, "despite me telling them that that would do absolutely nothing to fix it". They moved out a few days later.
The landlord made a claim to the tribunal seeking financial compensation for the lease being broken. She told the tribunal that when Simon complained in January, she decided from the photos that it was his responsibility to address the mould, "which was possibly caused by [Simon's] failure to adequately ventilate" – but she couldn't provide any evidence that she had told Simon that this was her opinion.
The tribunal rejected the landlord's claim and awarded Simon over $4,000 in rent reductions.
The tribunal found that the landlord breached the rental contract, and that it was "unacceptable … for the landlord to fail to attend the premises in January, and February and not to have the painter attend until March." It was "also unacceptable … for the landlord to presume that the problems arose from the tenant's failure to adequately ventilate, not to mention to fail to advise the tenant of this view."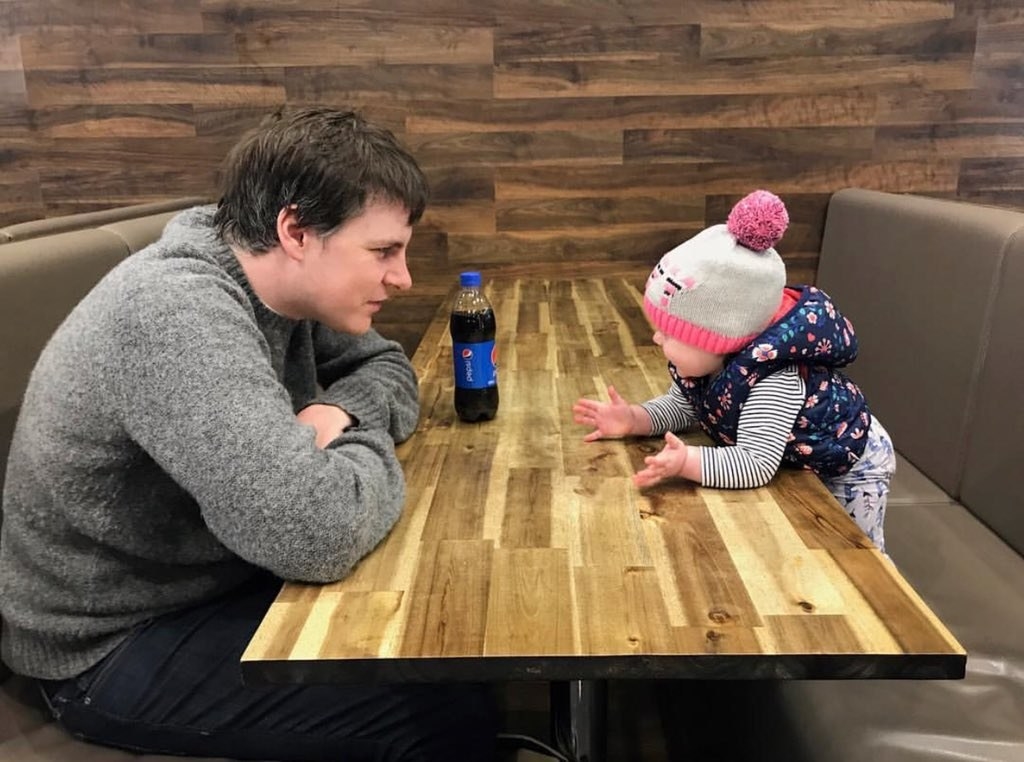 "It felt amazing," Simon says of his win. "It had been occupying my thinking for months by that point."
The money the tribunal awarded included the $47.95 Simon spent on an allergy test.

The health effects of living with mould are the subject of a federal parliamentary inquiry, which has heard from tenants' unions about renters' struggles with mould.
The inquiry kicked off in June, after Liberal MP Lucy Wicks went public with her diagnosis of Chronic Inflammatory Response Syndrome, or CIRS. The diagnosis came after a storm blew a tree into her house, causing damp, and she experienced chest infections, chronic fatigue and memory lapses.
The existence of CIRS is contested within the medical community. However, mould is known to cause allergic reactions and asthma attacks.
The tenants' unions have argued for the states and territories to introduce minimum standards for rental properties and to outlaw "no grounds" evictions, where landlords can evict their tenants without giving a reason.
A survey of over 1,000 renters last year found that 20% had experienced mould that was difficult to remove, or reappeared.
Public servant Tom*'s floor started falling apart when he lived in a rented house in the inner suburb of Ascot Vale in Melbourne.
Things got off to a bad start. When he moved in to the property, he said it was "just filthy".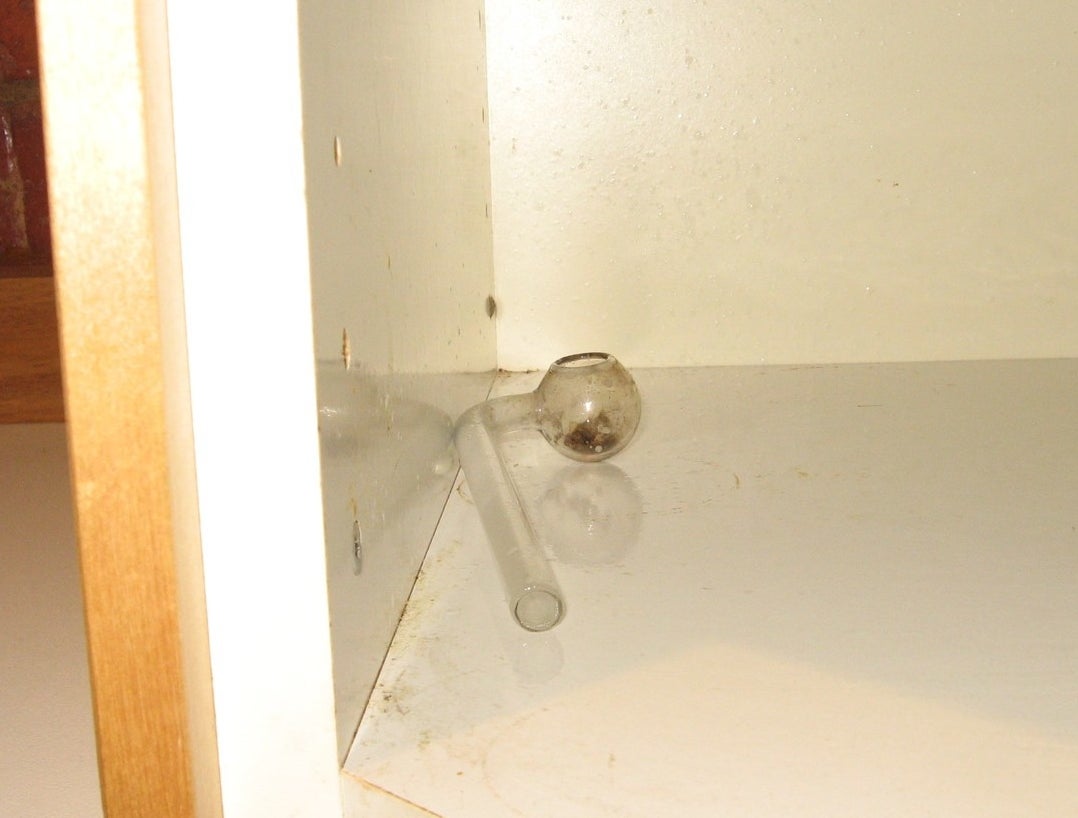 "There was a coat of grime on every surface in the kitchen, there was dust everywhere," Tom, 33, told BuzzFeed News. He found a used ice pipe in the kitchen.
He discovered that the house had rising damp, and that some of the floorboards in the hallway were "kind of unstable".
"Then they started to get more unstable and then they started to rot and disintegrate," Tom said.
Around the same time, he noticed mould had started to develop. It was so damp that furniture such as his wooden bedside tables "basically turned to mush".
Tom describes a mist of brown spores blooming in enclosed spaces including wardrobes. "I'd pull a shirt out in the morning ... and it would be covered in this brown dust". The house also had black speckled mould.
"There was also stuff that was just full-on fungus – behind our bed and behind our chest of drawers, behind our bedside table there was like a white sponge growing out of the wall."
While he was living in the house, Tom suffered health issues. "I started to get respiratory problems," he said. "I had a consistent cough, a persist tightness of chest that I went to get a bunch of tests for and never really got a diagnosis for. Funnily enough it got a lot better when I moved out."
Tom's agent was responsive, he says – "until things got really bad and then they just dropped off the face of the earth". He later learnt that the agent had not been passing information on to the landlord.

But even when a more proactive landlord took over the management of the property, the mould proved difficult to eradicate. The landlord had a handyman re-plaster a particularly badly affected section of the wall, but Tom says "it just came right back".
When it became clear the problem was structural and would be difficult to fix, Tom and the landlord agreed to end the lease after seven months.
Tenants Victoria has argued in its submission to the inquiry that mould should be classified as an urgent repair, so that landlords are obliged to act promptly to address it.
The group has also advocated for landlords to have to disclose the property's building standards so that tenants know more about the quality of the property before moving in.
Sonya, a 34-year-old project support officer in Melbourne, has been battling with mould in her rental apartment for nearly five years.
She describes her apartment as a ground floor unit with "pretty shit ventilation" and a bathroom without an exhaust fan. Mould is growing on the bathroom ceiling.
The landlord told Sonya (who asked to withhold her surname) that they won't put an exhaust fan in because they're "planning on gutting the entire bathroom". "I was like, 'I'm still living there so I don't know when that's going to happen'," she said.
"The issue is I can't afford to move at the moment and I'm not sure when I'll be able to," she told BuzzFeed News. "I like where I live, the neighbours are great, the location's great, and I'm paying under market rent for the area."

In its submission to the inquiry Tenants Victoria argues that minimum property standards are particularly important for low income households.
"The market relies on consumer choice; the assumption being that renters will have sufficient choices available to be able to refuse sub-standard properties," the submission says. "However, the reality is that the rental market lacks affordable housing and there is a high level of competition for lower cost properties."
Initially, Sonya was hesitant to complain too much about the mould because she was nervous about being kicked out, but now she says she's reaching out to her property manager every couple of weeks.

"I've been fighting and fighting and not really getting anywhere," she said. "I feel like renters are treated pretty shit compared to people who are able to buy their own home, and we're expected to suck it up and put up with it otherwise we might get kicked out. I feel stuck and impotent, I guess, like I don't have any avenues to do anything."
Victorian renters like Sonya will soon have more power to get their landlords to deal with issues like mould, after the state's parliament passed a landmark amendment to renting laws.
The laws mean that landlords can't evict tenants without a reason, and rental properties will have to comply with basic minimum standards.
Tenants Victoria, the Real Estate Institute of New South Wales and Toxic Mould Support Australia have recommended to the inquiry that further scientific research be undertaken to investigate the health effects of being exposed to mould.
Are you a renter dealing with mould? Contact this reporter at hannah.ryan@buzzfeed.com
* Not his real name