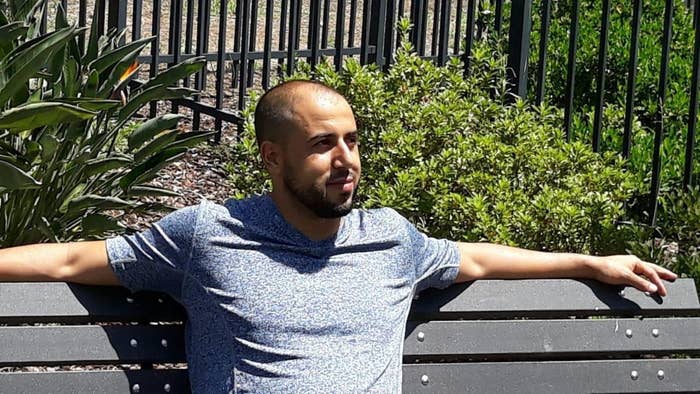 A man who has spent the last nine years in immigration detention is seeking his freedom in the High Court, with a case that challenges one of the court's most controversial decisions in recent decades. If successful, his case could curb, or even bring an end to, Australia's internationally criticised system of indefinite detention.
Said Imasi, who believes he is 29, arrived in Australia in January 2010 without a passport or identity documents. In the nine years he has been detained since, Australia has never been able to ascertain his identity.
Imasi says he does not know where he was born, though he thinks it was Spain's Canary Islands, and that his mother then returned with him to Western Sahara, a disputed territory. He says his mother abandoned him and he then found his way from an orphanage in Spain, through France, to Belgium. There, he says he effectively became a house slave at ten or eleven, living with a family who made him work in their house and garden. Then he escaped, and travelled to the Netherlands and Norway. He spent about seven years in Norway, where he went to school, but he also became involved in a gang.

"I'm thinking, 'this is my family and I trust them'," he told BuzzFeed News by phone from Sydney's Villawood Immigration Detention Centre. But when he tried to leave the gang, which he refuses to name because he fears them, they became threatening. "I had to run because they're all over Europe," he said.

At 20, Imasi used a passport stolen from a friend to fly to Australia from Norway through Brussels and Abu Dhabi. He was on his way to New Zealand when he was stopped at Melbourne's Tullamarine airport, where he attempted to destroy the passport.
"I thought it was like Europe where they have open detention centres," Imasi said. "I'm thinking, 'oh, OK, I'm going to stay a couple of days.'"
In the nine years since, Imasi has been confined in detention centres in Melbourne, Christmas Island, Yongah Hill in WA, as well as Villawood. Two months after he arrived, he requested to be sent back to Norway but his visa there had expired and the country refused to take him. Several protection visa applications in Australia have been knocked back.
His detention has been criticised as arbitrary and contrary to international law by the United Nations' Working Group on Arbitrary Detention, and the Commonwealth Ombudsman has repeatedly recommended he be released to a less restrictive environment.
Imasi says there is "absolutely nothing" to do in detention.
"There is nothing that can benefit me and make me ready for the community and ready for my life," he said. "You're not allowed to work, they're not allowed to give you an education. The activities you do are a joke."
Having no hope of release is the "worst disease", he said. "It's like someone's put you inside and thrown the key in the ocean."
In an emailed statement, a spokesperson for the Department of Home Affairs declined to comment on Imasi's case for privacy reasons and because it is before the courts.

"While accommodated in immigration detention, detainees are able to participate in a range of structured and unstructured activities aimed at promoting their mental and physical health and wellbeing," the spokesperson said. Structured activities include sport, arts and crafts, computer and English classes. Unstructured activities include access to a gymnasium and behavioural and mental health awareness classes.

"Detainees may participate in workshops and non-award education programs," the spokesperson added. They cannot work while in immigration detention.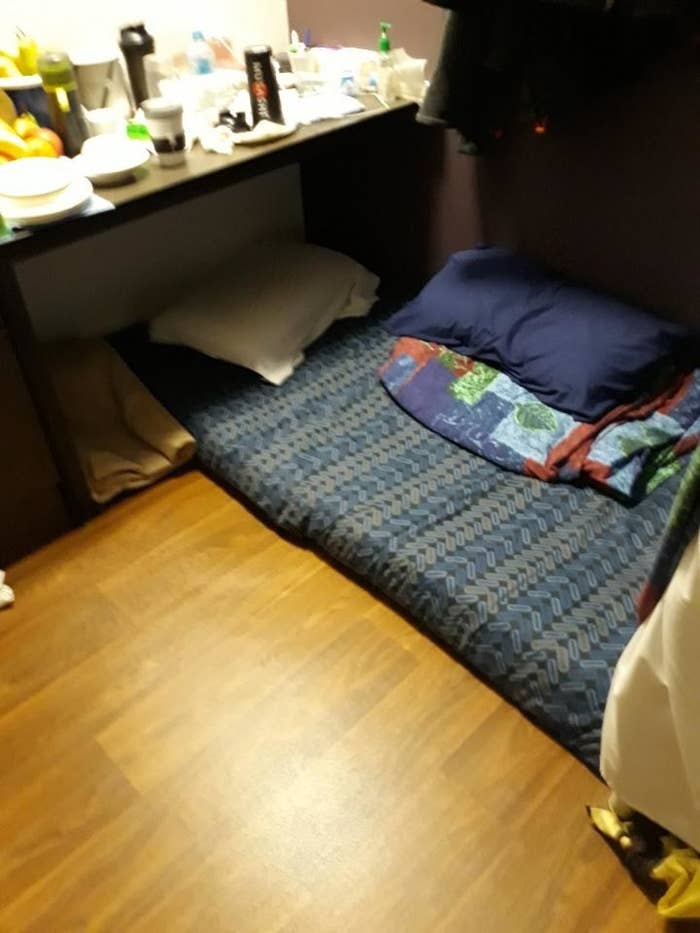 Imasi's ongoing detention is largely due to two sections of Australia's Migration Act and a controversial High Court decision 15 years ago. Section 189 of the Act says that non-citizens without visas have to be detained, creating a system of mandatory detention. And section 196 requires them to be kept in detention until they are deported or removed, or granted a visa. The Act says nothing about what happens when someone cannot be sent anywhere else.
In 2004, Ahmed al-Kateb was in a similar situation to Imasi. A stateless Palestinian, he had been in detention since 2000 (although he was temporarily released ahead of his case) and the government had nowhere to send him. He went to the High Court, arguing that the Migration Act breached the separation of powers because they allowed the government to effectively imprison people, which only a court should do.
But in one of its most controversial decisions in recent decades, with the judges split 4-3, the High Court found that mandatory, indefinite detention was constitutional. They decided that even though there was "no real prospect" of Al-Kateb being deported in the foreseeable future, the government was still detaining him for the purpose of removing him. (The government later issued Al-Kateb a permanent visa.)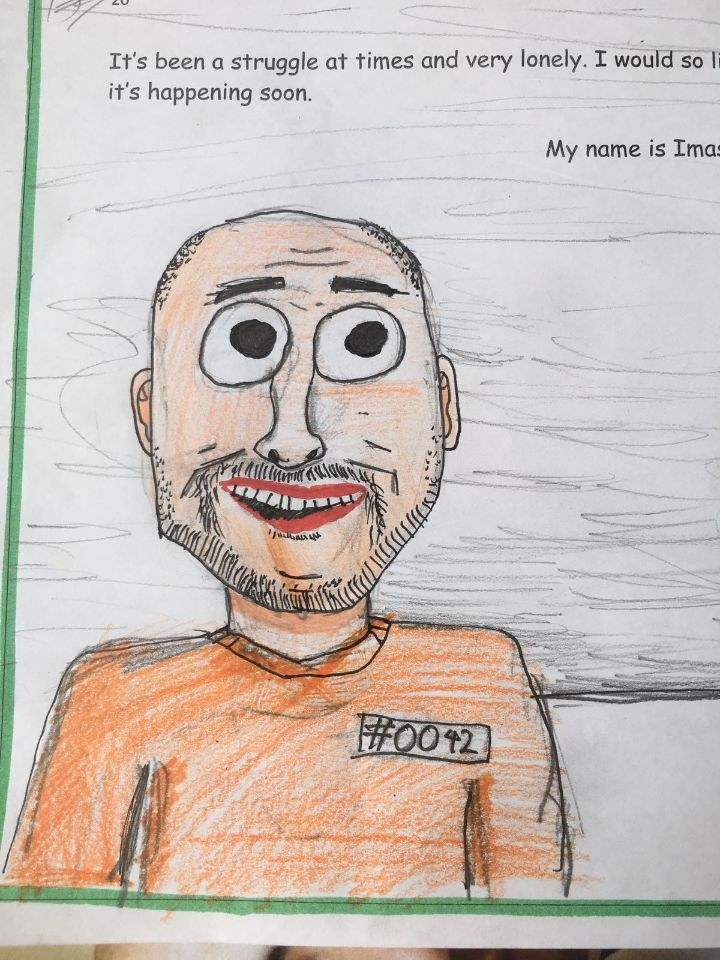 Now Imasi is challenging his own detention in the High Court, inviting the court to either overturn Al-Kateb or limit its legacy.
Imasi's argument is that his situation is different to Al-Kateb's, and that changes to the Migration Act mean the case no longer applies. "The law's moved on and the situation's moved on," Imasi's lawyer, Alison Battisson of Human Rights for All, told BuzzFeed News.
The court found it was possible Al-Kateb could be removed from Australia at some point in the future, but Battisson says that after nine years, Imasi has "zero chance of ever leaving Australia". As well, Al-Kateb had spent under three years in detention when the High Court handed down its judgement, and the government had confirmed his identity. That means Imasi's situation is more extreme.
But if those arguments fail and the court finds that Al-Kateb does apply to Imasi, his lawyers will argue that the four majority judges in Al-Kateb were wrong and the case should be overturned. That would be an extraordinary decision, and an outcome long sought by refugee and human rights advocates, which would force the government to re-think the system of indefinite detention.

The government's legal response to Imasi's case is not yet public, with their submissions due next week. But it does not accept that Imasi is stateless, and it told the UN working group that he had been uncooperative and had consistently provided contradictory biographical details to the department.

Even if the court doesn't overturn Al-Kateb, a victory for Imasi could be significant, according to Deputy Director of the Castan Centre for Human Rights, Maria O'Sullivan.
"I think any positive decision, even on an extreme...scenario like this, would be beneficial," O'Sullivan told BuzzFeed News. A win for Imasi would be part of a process of "chipping away" at Al-Kateb and the system of indefinite detention.

As at 30 November 2018, the Department of Home Affairs reported that there were 44 stateless people in immigration detention. 21.2% of people in detention – 281 people – had been there longer than 730 days. Many of these people could be in a stronger legal position if Imasi wins.

"This is the perfect case to say to the government and the courts: what is the plan?" Battisson said. "What are you going to do with these people, of which there are increasing numbers, who are stateless or whose countries are failed states, so they're never going to be able to go back to where they came from?"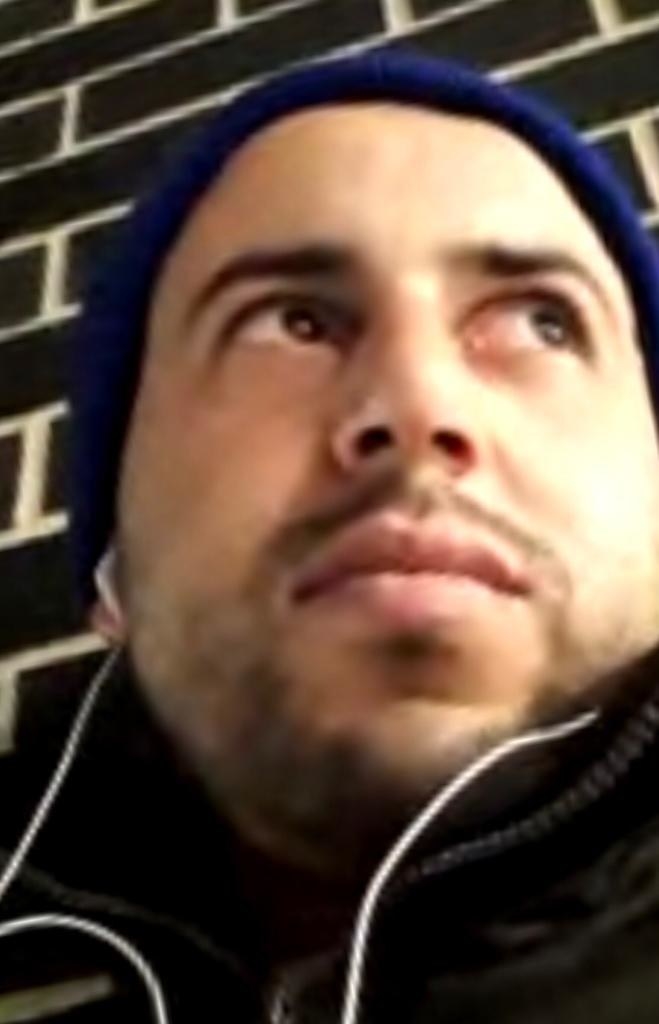 Even if he loses, Imasi is excited the High Court is going to hear his case. "I feel like I'm a winner, I feel like I have achieved something from all the years I have spent here in detention," he said.
He is looking forward to getting a judgment. "All these nine years I've been told the minister can give you a visa if they want today," he said. "It's been very personal: why doesn't this minister like me? The court is different. In the court, it's law."
Now approaching his 30s, Imasi "really craves a quiet life", says Battisson.
"You hit that age where you want to have a family, you want to have a career, you want to give back to society, you want to be connected," she said. "I think he's entering that moment, where it's time for putting down roots and not being at the whim of Serco or Border Force or the department, who can move you around whenever or wherever."
If he is released, Imasi has two dreams. He wants to work with kids with autism, and he wants to open his own coffee shop. "I love food," he said. "I would like to work and give people nice coffee in the morning. It would mean a lot to me – I can make something, I'm worth something, I can make people smile, I can make someone else happy."