This Woman Uber Driver Had To Beg Two Male Passengers To Get Out Of Her Car. They Didn't Leave Until She Started To Cry.
One in 10 drivers said they have been physically assaulted. And almost 30% said they have faced racist comments.
Lilly,* a 35-year-old living in Melbourne, is a driver for six rideshare platforms. She's been driving since June 2017, and at the moment it's her only source of income.
Lilly decided to work on the evening of the 2017 AFL Grand Final, in September last year, because she'd heard there was good money to be made. A woman booked a ride with her through Uber, but when she arrived at the pickup spot in South Melbourne, two drunk men got into her car.
"I was like, 'Where's the woman?' And they said, 'Oh, it's fine, she sent us on her phone, just go, just go'," she said.
After she drove the pair a short distance, the trip ended suddenly on her app. She didn't know why. She asked them to get out of the car, and said "I'm not taking you for free", but the men wouldn't leave and became "quite aggressive".
"I begged them to leave the car," she said. The men told her they would just request her again, but every time they requested a new ride the app allocated it to a different driver and another car would arrive.
The men wouldn't go with the other drivers. "I had no control in my own car and it was quite horrific." She estimates they refused to leave for 20 minutes, and only got out after she started to cry.
A spokesperson for Uber said in a statement that the company was "committed to the safety of driver-partners", pointing to a feature which lets drivers share information about their trip with others, as well as an in-app emergency assistance button for both riders and drivers. (The button was introduced after Lilly's Grand Final night trip.)
"While no form of transportation is 100% free of incidents, we are committed to doing our part and promoting safe use of our app, tackling tough issues, and mitigating any incidents," the spokesperson told BuzzFeed News. "We use technology to increase accountability and transparency, including tracking every trip with GPS technology and two-way feedback."
After that night, Lilly stopped driving for two weeks. But then the bills started to pile up. She returned to work, but now rarely drives at night.

Recently, a young male passenger leaving a festival in St Kilda asked her why she wasn't on Tinder, and repeatedly asked for her phone number. When she said no, she says he threw French fries over her back seat.
In a separate incident, two men raised their voices at her and slammed her car doors shut after they asked why she had a baby seat in her car, and she explained that she also used a rideshare app that only took female passengers.
Lilly says the apps she uses have been unhelpful when it comes to safety. She had to push Uber to get the full fare paid for the trip on Grand Final night, and she says she hasn't received any help on safety procedures from the companies. Instead, she takes her safety tips from Facebook groups with other drivers.
"I don't understand why when I signed up with these companies they didn't do a one-hour safety training for incidents," she said. "Whenever I've started work anywhere, we do fire drills, they tell you who the fire wardens are. But they've given us no training when it comes to unsafe situations. And I don't understand why it isn't built into their companies."
Over a third of rideshare drivers in Australia have received threats, according to a survey of over 1,000 drivers conducted by the Rideshare Drivers' Co-operative and the Transport Workers' Union from July to October this year and published this week.
One in 10 drivers said they have been physically assaulted. Six percent reported being sexually assaulted. And almost 30% said they had faced racist comments.
Almost all of the drivers surveyed used Uber, but also Ola, Taxify, DiDi, among other rideshare apps. A number used multiple apps.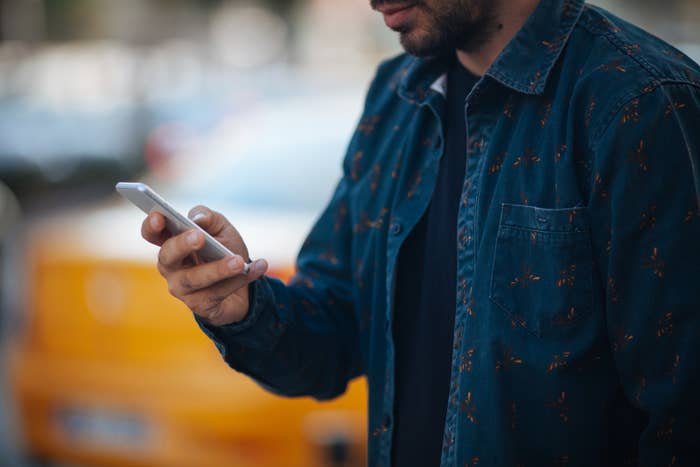 Raul, a 34-year-old living in Melbourne, has been working as a driver full-time for three years and uses several apps.
His surname has been withheld because he fears his driver accounts could be deactivated.
He says he regularly experiences racism while driving. "It happens almost every second day," he told BuzzFeed News. He says he recently picked up some young men who asked him, "Where are you from, why did you come here, why don't you go back to your country" and said "You're taking our jobs".
Because of the apps' rating systems, Raul says he feels like he can't fight back when he's being abused.
"We can't do anything," he said. "We say a single word, and they report us straight away. They'll say the driver abused us, whatever reason they want to give."
If drivers get too many one-star reviews, their accounts can be cancelled. "Drivers are at the mercy of these customers and the companies," he said.
Other drivers interviewed for the survey reported receiving death and rape threats, being punched in the face, and being held at knifepoint.

* Not her real name.