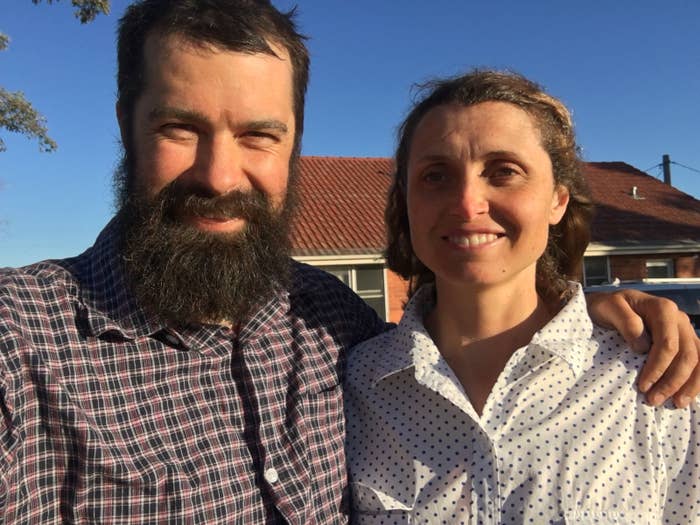 Fiona Game and her partner Nick Herrald had noticed that the men who came to do repairs on their Canberra rental house were familiar with the property, but at first didn't think much of it.
"They showed a lot of interest," Game, 38, told BuzzFeed News. "I said at one point, 'Do you know the owners? You sound like you do'."
Game recalls the man she asked, Michael, denying he knew the owners. "But I hear they're nice blokes," he said, laughing with his colleague.
"I didn't get the joke," Game said.
Over the next year of their tenancy, which began in Sept. 2016, Game would chat with Michael when he came to do repairs: about the rent, the property manager, and what Game saw as the cheap solutions the landlord was ordering for repairs.
In Jan. 2018 Game and Herrald's toilet started leaking, and they asked their property manager to send someone over. The man who arrived introduced himself as Paul, the CEO of Focus Total Property Care, the company Michael worked for.

"He was complaining about having to come out in January and how unreasonable it was," Game said. She thought this odd. "I didn't think he should really care that much."
Then Paul made an offhand comment about how the tenants had fixed up the front garden.
"That's a really odd thing for a plumber to say," Game thought. "So I just came straight out with it. I said, 'Do you actually own this property?'"
Paul looked "shocked", Game says, and admitted he was one of three owners. Game was upset, telling him she felt deceived and that he had been "surreptitiously" checking out the couple and the property.
"He said that I was totally ungrateful and that he'd left his summer holiday to come and help me with my problem," Game said. Calling her entitled, he left and drove off without fixing the toilet.
Soon afterward, Game figured out that Michael had the same surname as Paul and was his son.

"I chat to tradespeople, I'm friendly," Game said of her conversations with Michael. "Had I known that I was actually talking to the owners it would have been a very different dynamic."

Until Dec. 2017 Paul Kane was CEO of a not-for-profit affordable housing provider, providing rental houses for people on low to moderate income. Game and Herrald's tenancy was not organised through that provider.

Game and Herrald raised the issue with their property manager at their real estate agent, Civium Property Group, but did not get a sympathetic response. "She said it wasn't technically a breach of the law, or something like that," Game said.

Michael Kane told BuzzFeed News that he did a lot of work for Civium, of which this was just one property, and that he was "just a contractor".

"I can't disclose if I know the owner, if I've had dealings with the owner, if the owner's a good person or a bad person," he said. "I can't get into that. I'm just contracted out to carry out the approved work."

Michael Kane was not listed on the lease as an owner of the property.

Deb Pippen, executive officer at the Tenants' Union ACT, told BuzzFeed News that while there is a clause saying landlords have to show ID if tenants demand, ACT renting law does not address the situation faced by Game and Herrald.
"It's just basic fairness and honesty, really," she said. "I don't think the people drawing up the law anticipated that that would be a problem. The assumption is that a landlord does identify themselves."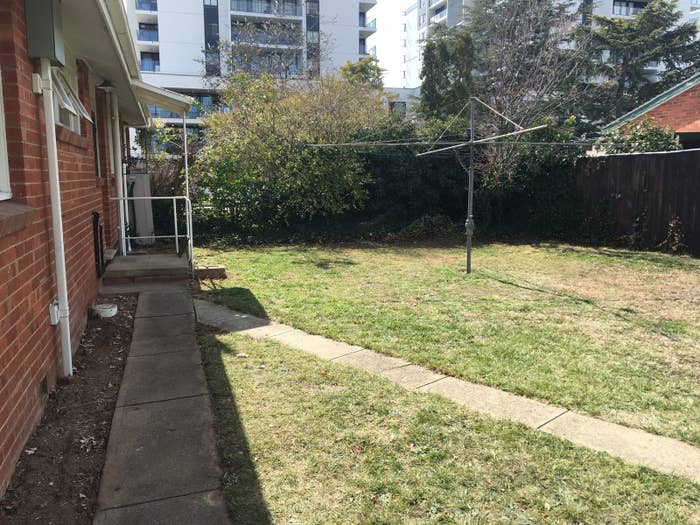 After Game confronted Kane, the couple experienced a few maintenance issues but let them go.
But in March, an eviction notice arrived in the mail.
Game and Herrald were disappointed. They had a freestanding house in the tight rental market of Canberra's inner north. They had always paid their rent on time and tried to keep repair requests to a minimum. "We were by no means difficult tenants," Game said.
However, under the law the landlords did not need to give them a reason for ending the tenancy with six months' notice: it was a no grounds eviction.
While tenants can argue an eviction was retaliatory and therefore unlawful, they have to stay in the property beyond the vacate deadline in order to take it to the tribunal, Pippen said. But if they lose, they will only have a short time to move out.
Changes to the ACT's renting law passed last month, due to come into effect next March, will give tenants greater rights to move out before the notice date if they're served with a no grounds eviction. Currently, they have to pay a break lease penalty if they find a new place sooner.

But the ACT government stopped short of getting rid of no grounds evictions altogether, voting down amendments proposed by the Greens, which Pippen describes as a "missed opportunity".

Game isn't optimistic that even that change would have helped her. "I suspect if they wanted to kick you out, they still could," she said.

BuzzFeed News approached the property manager with questions for them and Paul Kane. The property managed confirmed that both declined to comment.