A Business That Got 17 Government-Paid Interns But Employed None Has Been Kicked Out Of The PaTH Program
JWM Communications got $17,000 from the government and has not responded to a request to pay the money back, Senate Estimates heard.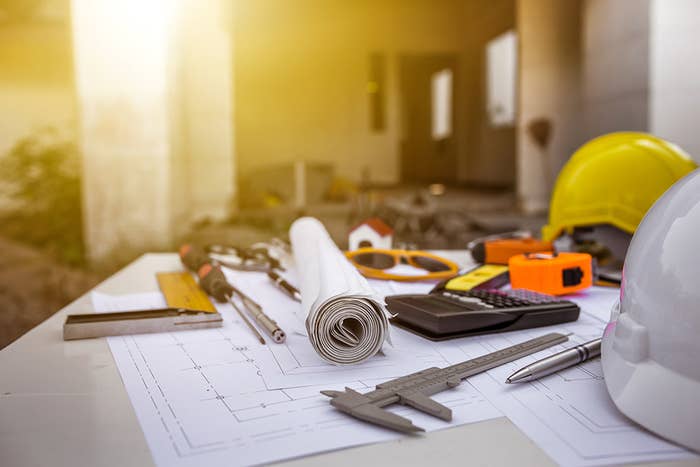 A company that took on 17 interns under the Australian government's controversial youth internship program and ultimately employed none of them has not responded to the government's request to pay back thousands of dollars after it was excluded from the program.
The Youth Jobs Prepare Trial Hire (PaTH) program, launched in mid-2017, is supposed to be a pathway to work for unemployed young people. Aged between 17 and 24, PaTH participants earn $200 a fortnight, or as little as $4 an hour, on top of their welfare payments to do a 4-12 week internship of up to 25 hours per week. Provider companies get $1,000 for hosting an intern.

A host organisation, JWM Communications, has now been excluded from the program after it took on 17 interns without offering any of them a job, officials from the Department of Jobs and Small Business told a Senate Estimates hearing on Wednesday morning.

The department has written to JWM Communications chasing the payments made to the company to host the interns, bureaucrat Greg Manning told the Senate's education and employment committee. The department asked for a response by the end of 2018, but did not receive one.
Labor senator Deborah O'Neill criticised the company for taking "$17,000 in public funds" and "more than a year of free labour".
Marcell Dean Putaura, one of three equal shareholders in JWM Communications, told BuzzFeed News in a phone interview that the government was "using JWM as a scapegoat" and that it was a "big cover-up from their end as well".

"I've got a senator targeting a small business which only has two workers that work for the company," Putaura said.

"The government allowed for JWM to take those interns. They're using a small business. In the agreements it never said that we had to employ them."

He said JWM had not received any correspondence from the department asking for a repayment. Asked whether they would repay the money, Putaura said "we need to look at that email and respond".

A spokesperson for the department told BuzzFeed News that of the 17 internships, two ran for six weeks, 11 for four weeks, one for three weeks, one for one week, and two for two days. This amounts to over 60 weeks of work.
Putaura, who is not a director of the company, described JWM Communications as being in "civil construction" related to the NBN. "In order to get into the NBN, there's a lot of processes to go through to get their foot in the door" he said of the interns. "There's a lot of training that has to go in before they go into the field".

Putaura disputed the characterisation of the internships as 60 weeks of free labour for the company, calling it a "joke" and saying that none of the interns ever came on to a work site. Instead, he said, they spent their time in training and described courses the interns did as including training for white cards (a construction licence), and tickets, and in first aid, OHS and a pit and pipe course.

"We have to take time out of our time to actually train and develop these guys so they're job ready," he said. Asked why none of them were ever employed after being trained up, he said none of them completed all the necessary training, such as 60 hours of first aid.

Putaura also said that the department had to do a risk assessment on every site that a PaTH participant uses, and because JWM Communications moves through different job sites it was not possible to have participants on them. "I think what we need to look at is the actual PaTH program itself," he said.
JWM Communications is registered to a Queensland address. The company was registered in Jan. 2018 and has two directors, who are also shareholders.

The idea behind the PaTH program is spelled out in its name: that after receiving training (Prepare), young people do an internship as a trial run (Trial) to see if they are suitable to be employed more permanently at the company (Hire).

"PaTH internships provide valuable work experience opportunities for young job seekers who may not otherwise get a foot in the door," said a department spokesperson. "They are short term, voluntary placements for unemployed young people to demonstrate their skills to an employer."

When the law was introduced, it was criticised by Labor, the Greens and advocacy groups for having insufficient checks on exploitation of the interns. There is no requirement in the law that the provider employ its interns, but companies receive a cash bonus for offering them jobs.

The department has previously said that a "reasonable prospect of employment is a precondition to an internship". In December, the department told the Senate that as of 31 Oct., 2018 seven organisations had been found to breach this requirement.
The department said that while it had tried to recover money in matters not related to JWM Communications, the first time it did so the targeted organisation complained to the Commonwealth Ombudsman. Manning said that the complaint procedure is nearly at an end and the department will decide its next steps in relation to JWM Communications when the investigation wraps up.

"Of course we're very clear that this is taxpayers' money," said department secretary Kerri Hartland. "And we make every effort to recover it."

A spokesperson for the department told BuzzFeed News that there were "strong assurance processes in place for the Youth Jobs PaTH Internships program", and that businesses that do not comply with program requirements or meet program objectives can be suspended or excluded.

"Where a host business has misused the program, the department may request repayment of the host business payments," the spokesperson said. "This action is in addition to excluding the business from further participation in the program."
In December the department informed the Senate that a business had been suspended from the program, but it had not named the company publicly before Wednesday.

This is the highest number of interns any business had hosted without employing any, the department said. As of early December, 12 of the 17 people who interned with JWM Communications had found employment at other organisations.
Of 113 host businesses the department had investigated by Oct. 2018, 20 were found to have breached the internship agreement, Manning said. Of those, eight were "a correction of minor issues". Department officials emphasised that those 20 represented only 0.55% of the 3,465 participating employers.
Asked how the department had changed its policy as a result of those inquiries, Manning said there had not been any significant policy changes because there had been no evidence of systemic problems.
"What are you doing to ensure this doesn't happen again, because this is clearly a design flaw," asked O'Neill.
Assistant home affairs minister Linda Reynolds, appearing on the government's behalf, replied that PaTH was a "successful program".
"Everything I have heard from officials today on the conduct of this program demonstrates a sound program that is putting a lot more people into jobs," Reynolds said. "No program is perfect but … this program is regularly reviewed."
"If this is a success I don't know what a failure looks like," responded O'Neill.

The department said that participating employers included supermarkets such as Coles and Woolworths, as well as fast food companies. Last year it was revealed that Hungry Jack's was advertising for interns under the program.