A North Korean Man Who Has Lived In Australia For Over 20 Years Is Fighting Deportation
The man's case was heard in the Federal Court of Australia on Thursday. He says his drug convictions should not mean his visa is cancelled.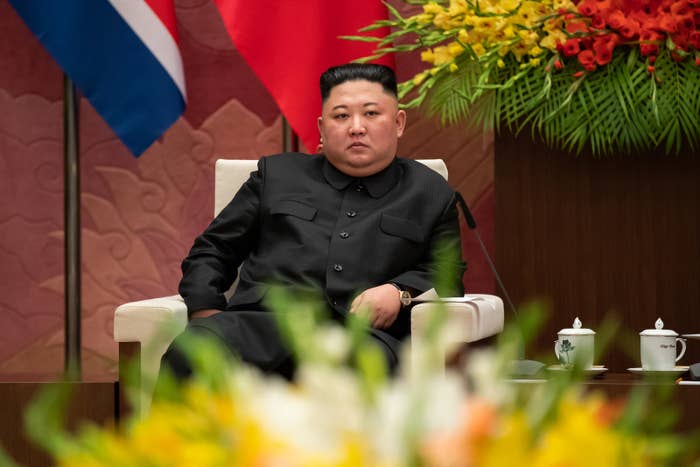 A North Korean man who has spent over two decades in Australia has taken his bid to stay here to the Federal Court.

Danny*, 52, fled North Korea, making his way through China and eventually came to Australia in 1993. Since his arrival, he has worked a variety of jobs in restaurants and construction.

He has also been convicted of drug supply offences and has spent four years in prison. In 2017 his visa was cancelled under the Migration Act's mandatory character cancellation provisions, and when he was released on parole he was transferred to immigration detention. He applied for the cancellation to be revoked, and for his permanent protection visa to be reinstated, but was unsuccessful with both the government and the Administrative Appeals Tribunal (AAT).

If his visa remains cancelled and he does not receive another visa, he will either be deported or remain in detention indefinitely.

The Federal Court on Thursday heard his latest effort to reverse the cancellation — an application for judicial review of the AAT decision. Danny sat with his lawyers in court as they argued his case.

While Justice John Griffiths did not make a decision, he expressed scepticism about the arguments mounted by Danny's legal team.

A judicial review application requires a lawyer to show that the tribunal made a legal error. Justice Griffiths continually pressed barrister Dr Jason Donnelly to point out a "material error" in the AAT's decision.

Danny had told the AAT he feared his life would be at risk of harm if he were returned to North Korea, and that he would be persecuted by North Korean authorities as a deserter.

But the AAT did not buy the man's arguments that he feared persecution, saying there was insufficient evidence he would be of interest to the North Korean authorities.

The tribunal member also found that the general country information on North Korea did not directly address Danny's circumstances. Danny's lawyer, Jason Donnelly, argued that the tribunal's finding was wrong, and made the AAT's decision unreasonable.

"So what? I'm not here to review findings of fact," said Justice Griffiths. "I can't see how...a finding like that is sufficient of itself to give rise to a jurisdictional error."

The judge pointed out that the AAT decided to give the man the benefit of the doubt and assume there was a risk of harm if he were returned to North Korea. Despite that, it still found the risk was outweighed by the interest in protecting the Australian community, and community expectations that he shouldn't be able to stay in the country.

"I come back to the point I've put to you about 10 times — where's the material error?" Justice Griffiths said at one point.

Danny's lawyer also argued that the AAT misunderstood the rules it had to apply and that it breached procedural fairness by overlooking part of his argument.

Outside the courtroom, Danny told BuzzFeed News he had "no idea" what he would do if his visa was not reinstated. "It's hard," he said. He was pessimistic about his chances of winning the case. When asked what his ideal future would look like, he said: "After today, really I don't know."
Danny said he had done his time already and that he had overcome his struggle with drugs.

"I told immigration everything, I said I'm a changed man," he told BuzzFeed News. "But they don't accept it. But the correction centre accepted that I'm a changed man. If they don't believe, I can't force them to believe me."

He said he has lost contact with everyone he knew in North Korea.

If Danny is unsuccessful in the Federal Court, he can apply for a temporary protection visa, but even if the government finds they owe him protection obligations, character considerations may prevent him from receiving the visa. If the case is successful, it will go back the AAT.

Justice Griffiths reserved his judgement, suggesting he would hand it down next week.

* Pseudonym. The man's identity is suppressed.