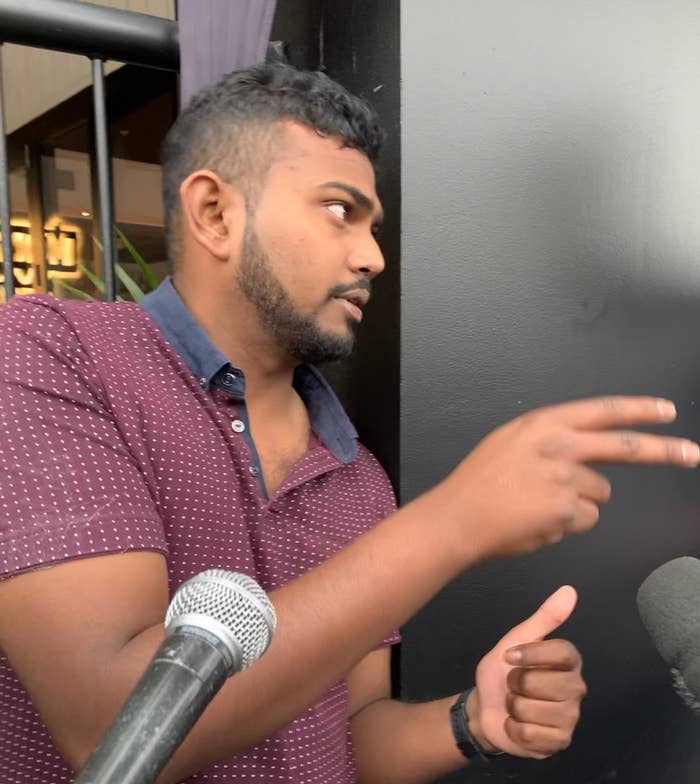 CHRISTCHURCH - Around 1:45pm on Friday, just after the imam's speech finished and prayers began at the Linwood Islamic Centre, Mohammed Ashif started getting persistent phone calls from his family.
"My mum kept calling me, my aunt kept calling me, and I'm like, 'Why do they keep calling me? I'm praying,'" he said.

The worshippers had just got up from performing sajdah when they heard a bang outside. Ashif thought it was a popped tyre. When the sound came again, the imam looked out the window and told everyone to get down.

"The shots kept repeating, so we all scrambled," Ashif said.
Ashif, who came to New Zealand from Fiji, spoke to journalists on Saturday about how he survived the mass shootings at mosques in Christchurch which left 49 people dead.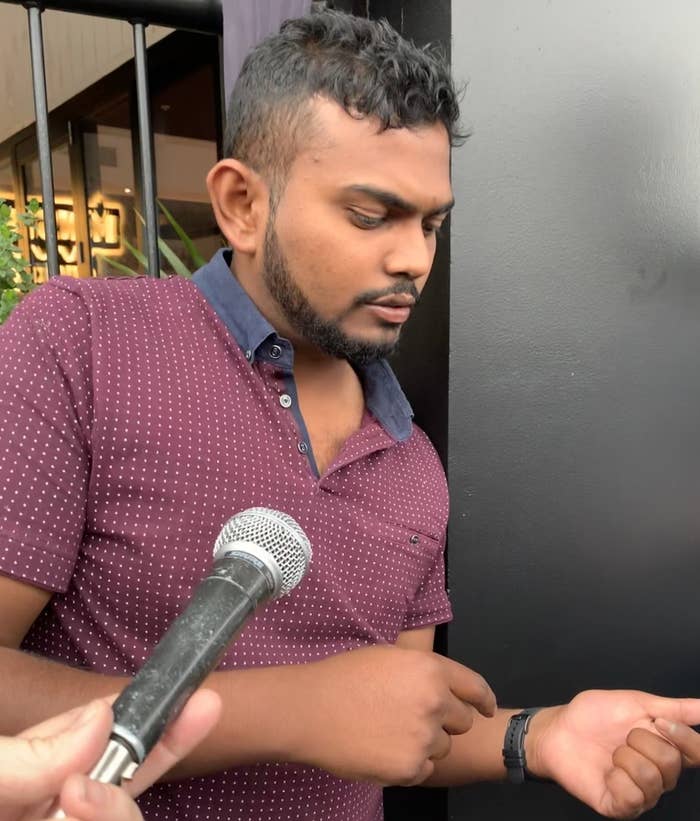 The 25-year-old described how a woman called the police when the shooting initially paused.
Another man went to a store room where the mosque kept chairs. "He was very angry, he was like, 'let's go outside and let's get this guy,'" Ashif said. "I thought we were all going to go outside, maybe [the shooter] has run for it and we're all going to escape now."

But then the shots started again.

Ashif ran to the area used for washing before prayer. Shots came through the wall, the wooden shrapnel grazing his arm. He saw two people escape from a window, and tried to do the same but then heard more shots ring out. He hid with other men, saying prayers, until they heard it was all clear.
"Then all I see is blood everywhere on the floor," he said. A friend was holding another man who had been shot in the head. A man whose child had been crying through prayers was dead, his child next to him. The woman who had called the police had been fatally shot. Others were bleeding.

"Seeing all those bodies made me feel like, 'shit, I could have been dead today. But I survived,'" Ashif said.

Seven people died at Linwood. Forty-one were killed earlier at the Al Noor mosque. Another later died in hospital.
This evening, Ashif came with friends and family to the intersection near the Al Noor mosque where bouquets of flowers have steadily been laid.
"I'm angry at [the shooter] for attacking us while we were vulnerable and praying and had our backs to him," said Ashif. "Innocent people are dead for nothing, for a hate that we don't even know why you hate us."