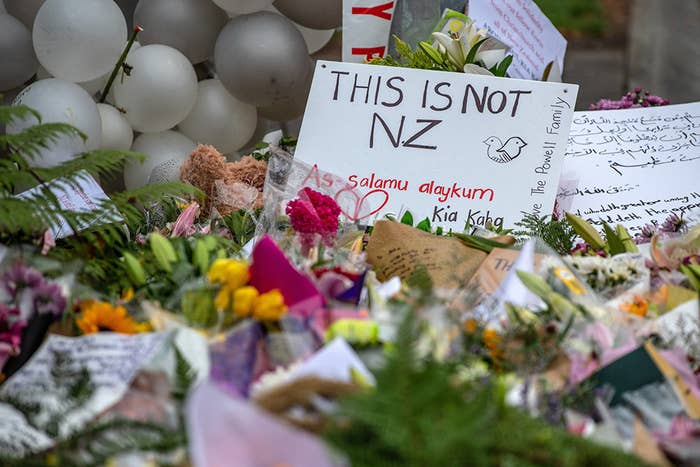 In 2001 Pakeeza Rasheed was a teenager living in Auckland, New Zealand's most populous and diverse city. Born in Fiji, she had moved to New Zealand as a child, then spent a few years in Malaysia before moving back to New Zealand.
In the wake of 9/11, her "visibly Muslim" family's home was vandalised with graffiti. She and her mother would regularly be accosted on the street.
"People would drive by screaming," Rasheed, now a 34-year-old lawyer living in Wellington, told BuzzFeed News. "People have driven by and thrown eggs. Whatever you can imagine in terms of heinous behaviour, it's happened."
So Rasheed is sceptical when, in the wake of the mass shooting in Christchurch that killed 50 Muslims, New Zealanders proclaim "this is not us".
The catchphrase has grown out of prime minister Jacinda Ardern's widely praised initial response to the shooting.
"We were not a target because we are a safe harbour for those who hate," Ardern said at a press conference hours after the shooting. "We were not chosen for this act of violence because we condone racism, because we are an enclave for extremism. We were chosen for the very fact that we are none of these things. This is not who we are."
"This is exactly who we are," counters Khylee Quince, a Maori and criminal justice expert at Auckland University. She told BuzzFeed News she has "absolutely no doubt" that the "this is not us" sentiment is well-meaning, but ultimately "misguided and naive".
"You have not listened to minority peoples, to Indigenous peoples, to immigrant peoples, who have been saying, in the case of Maori for more than 180 years, this is exactly who we are and you just don't want to face that."
While Quince is careful to point out that Maori and Muslim experiences are different, she says both groups have been "other-ised" by the New Zealand state. They share "the idea of surveillance, of being on watchlists, of having very negative interactions with the law and authorities."
That "othering" of minority groups dates back to New Zealand's founding as a nation-state, Quince says. British colonists imported a vision of a classless society, leading to a persistent mythology of Kiwi egalitarianism.
That myth is "just not true", Quince says, and the flipside is a strong preference for homogeneity — an emphasis on "one nation, one people".
People who are seen as different are treated differently, she said, because "we want everyone to be the same".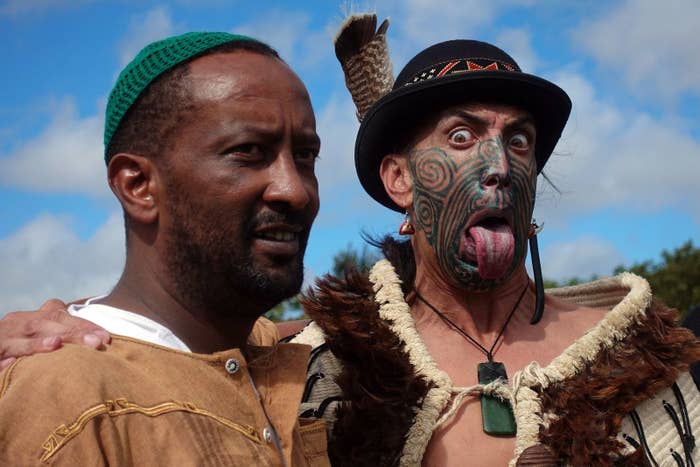 In the wake of the Christchurch attack Ardern moved quickly to restrict gun ownership, and argued for a global fight against racism and white supremacy.

But some Muslims and others are also pushing for a reckoning with Islamophobia and racism at home in a country that is seen internationally as a sleepy, peaceful and diverse enclave.
One challenge for this push is that racism and discrimination in New Zealand are often not as overt as in other Western countries such as the United States and Australia.
The global alt-right movement has found less fertile ground in New Zealand than elsewhere. Last year, Canadian alt-right personalities Lauren Southern and Stefan Molyneux were forced to cancel their New Zealand event after Auckland's mayor refused to make council-owned venues available and their private venue pulled out because of their extreme views. The pair had just come from a multi-state tour of Australia.
But while New Zealand has escaped some of the more explicit white nationalism that has crept into the mainstream media elsewhere, Latifa Daud, 26, told BuzzFeed she was "not shocked" at the massacre.
"We've seen it happening all over the world," she said. "We've seen white supremacists have a platform handed to them on a silver platter. I think we would be very naive to think that in New Zealand we would be protected from something like that.
"We're far away and yeah, we're quiet, but we've still got the internet and we know exactly what's going on in the world."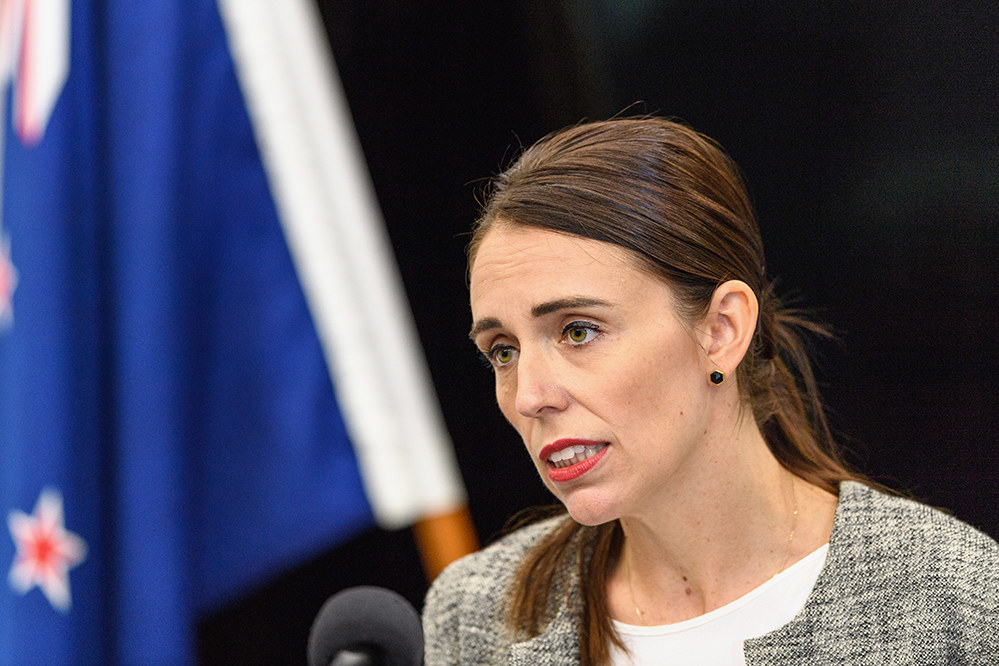 Rasheed, chairperson of the Khadija Leadership Network for Muslim women, told BuzzFeed News that while there is "a real fringe group of people who feel emboldened enough to [vandalise and harass] … It's the everyday stuff that's just ingrained into society that really is what wears you down."
A number of Muslim New Zealanders who spoke to BuzzFeed News said they had faced discrimination when job seeking as they are not seen as the "right fit" or have a "funny-sounding" name. They also spoke of people criticising their religion, and in particular the wearing of the burqa and the hijab.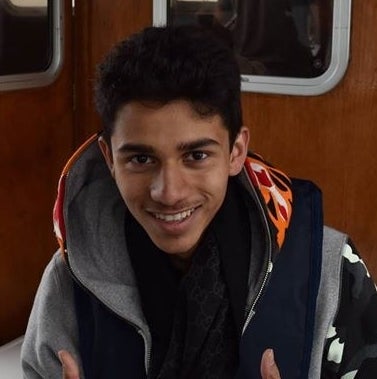 Others spoke about being excluded socially or sticking out as the only Muslim in their school year groups.
Sohail Din is a 19-year-old law student at Auckland University, where he is an executive member of the Muslim Students Association. He told BuzzFeed News even close friends would make jokes about 9/11 and terrorism.
"Humour in Australasia is abrasive and in your face, with meme culture and stuff", and there's pressure to just laugh it off, he said. Other young people will think these jokes are acceptable because they have one Muslim friend, and "that's enough evidence to prove they're not Islamophobic".
Daud, a fifth-generation New Zealander, described the dual identities she adopted as a child. At home she was able to be herself. "Whereas outside I found myself censoring [myself] and not really talking about faith and community and where I came from.
"I was very aware that made people uncomfortable, so I talked about what they wanted to talk about."
Hammed Fatoyinbo, president of Massey University's Muslim Society, is a 35-year-old Nigerian PhD student who has spent nearly three years in New Zealand. He praises New Zealand's multiculturalism and says they are welcoming to migrants like him.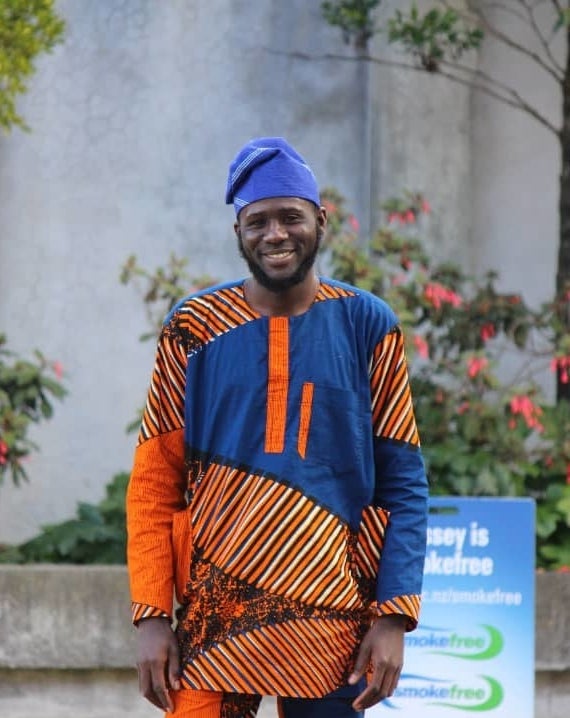 "But however welcome they are, there is still an element of racism," he said, especially outside the university. He spoke of other migrants' difficulties making friends with New Zealanders.

"They will not show it to your face, but at some point you can feel it yourself. From their facial expressions, how they react, people can give you an overview of how they feel about you."
Fatoyinbo's intuitions are backed by evidence: while New Zealand does better than other Western countries, Muslims are its least favoured minority group.

Jaimee Stuart, a lecturer in applied psychology at Australia's Griffith University who hails from Christchurch, carried out a study on New Zealanders' views about multiculturalism and perceptions of "warmth" towards different ethnic and religious groups.
New Zealanders have less warm feelings towards Muslim immigrants than any other immigrant group, Stuart told BuzzFeed News.
That finding is echoed in the New Zealand Attitudes and Values Study (NZAV), a longitudinal study of New Zealand's attitudes, personality and health outcomes led by an Auckland University professor.
Stuart also said that across the board Muslims experience more discrimination than other minority groups.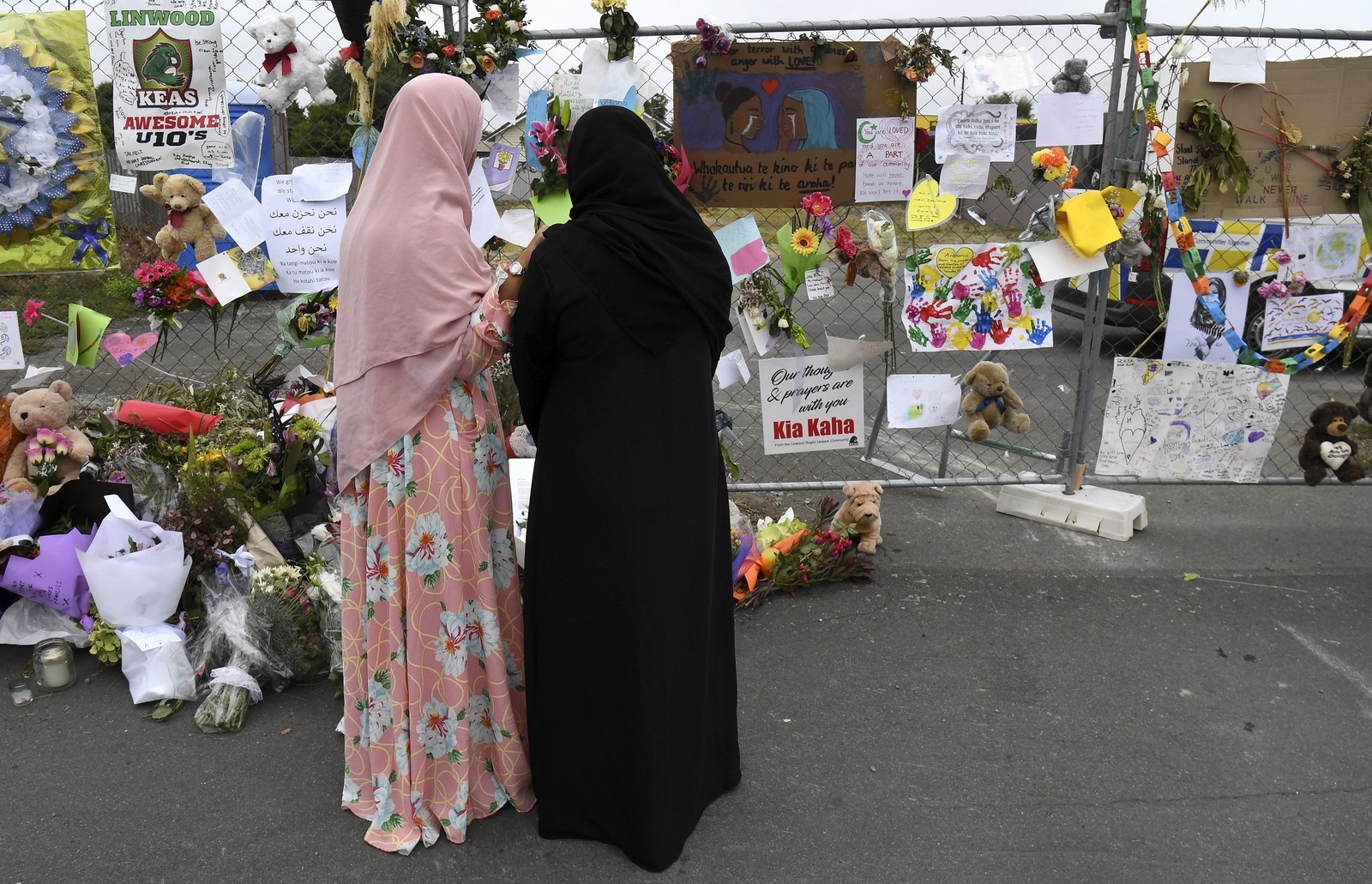 But while there is an "undercurrent of negative attitudes", Stuart says that is different from Islamophobia — fear of Muslims and a sense of threat.

She also says that compared to places including the UK, New Zealand Muslims have lower levels of actual experiences of discrimination.
"Us Muslims obviously face trials and tribulations, but there's no huge movement going on where we're being fully excluded or told to leave," Din said.
As well, the fact that New Zealand is "really strongly bicultural", with Maori culture part of the mainstream, means New Zealanders tend to accept diversity, which in turn makes young Muslims relatively resilient, said Stuart.
But this very fact — that New Zealand does better than other countries — may lead to complacency, and people overlooking the racism and discrimination that does exist.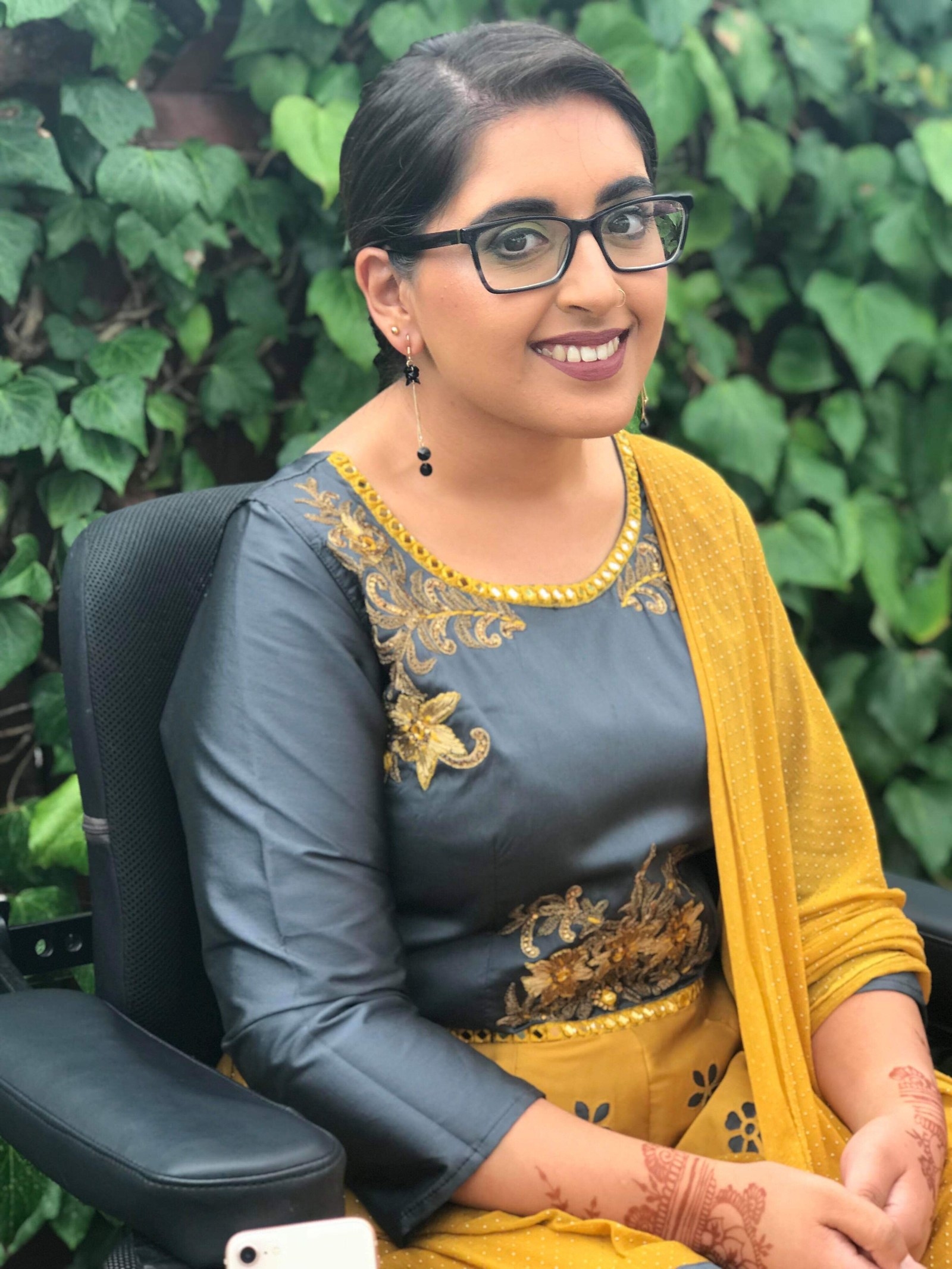 Daud said that while she believes most people would acknowledge there is racism in New Zealand, they don't really understand how bad it can be.
"Because New Zealand is so small we are very concerned with our public image," she said. "I think the reason we've been so hesitant to address racism and Islamophobia is that we seem to be comparing ourselves a lot to other countries, going 'Yeah it's bad, but at least we're not as bad as Australia or the US or the UK'."
In the past two weeks, some of the focus has been on the fact that the alleged Christchurch killer is not a Kiwi, but an Australian man. In a television interview on Monday, Ardern said New Zealanders were "reflecting on the fact that it was not one of us", partly because it helps them to process the events.
But there is concern this will lead New Zealand to avoid a real confrontation with racism at home.
"I suppose that's a human response, trying to distance yourself from something so incredibly heinous", but it means that New Zealanders are not taking responsibility, Rasheed said.
"As a country, we've always not wanted to deal with the dirt. We've decided we don't want to talk about the things that make us uncomfortable — our history and how terrible that was, the fact that racism and discrimination and Islamophobia exist."
"That's really what you're seeing here again. How can we minimise? How can we deflect? How can we try and move on and not properly acknowledge the depth of the problem?"
"He could have been from here," Quince said of the alleged gunman. "He could have been one of us."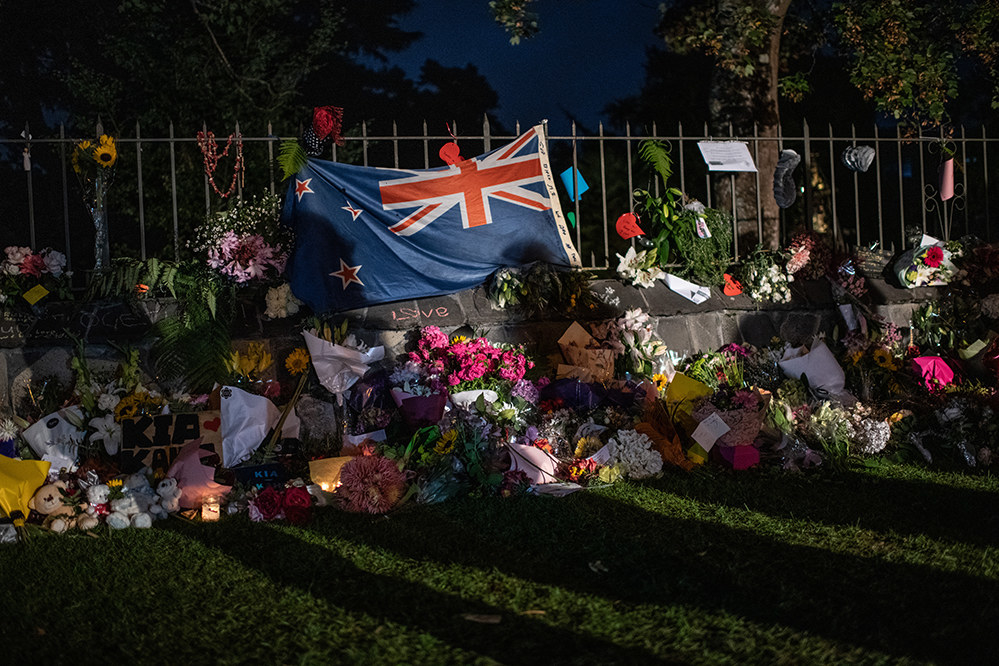 Quince draws a link between shocking atrocities like the Christchurch attack and "all of these really small everyday things" minority people experience — "the everyday highlighting of the difference and inequality between us."
Tayyaba Khan, founder of the Khadija Leadership Network, agrees. She says the history of mistreatment of Maori people has led to an entrenched and subtle racism. "We are just seeing it rise now and manifest into actions," she said.
So some are concerned that the government's appeal to unity could mean the real problems they saw in their country before the shooting are papered over, at the very moment when it is most imperative to confront them.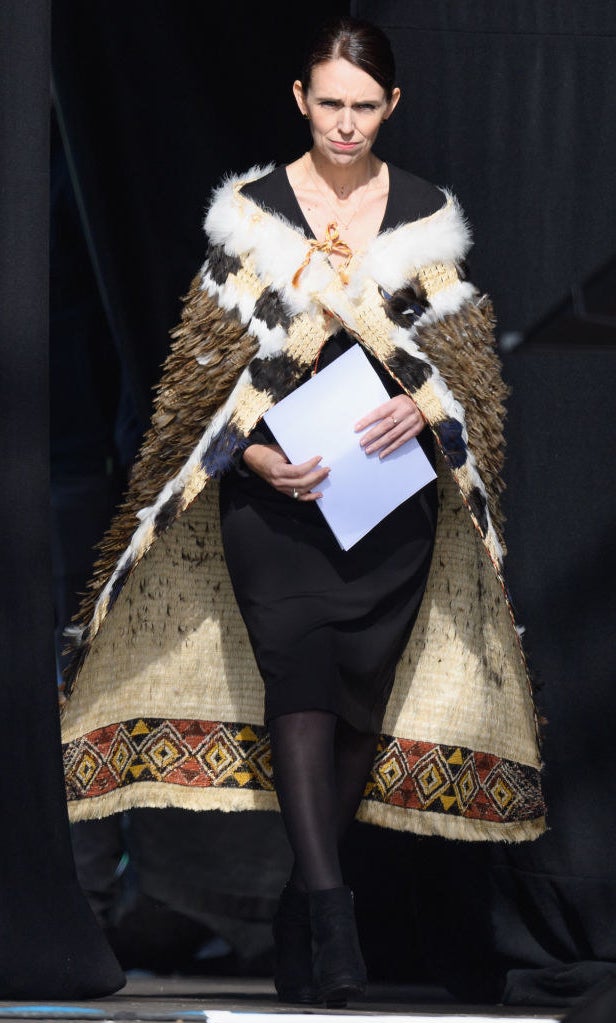 "You want to be able to unite as human beings and citizens of New Zealand, but you want to respect and acknowledge people's differences," Quince said.
"Although I can sympathise that we as New Zealanders want hope, it's actually taking away from people who have experienced racism and discrimination for decades," Khan said.
Complaints and enquiries to the New Zealand Human Rights Commission have increased each year in the last five years. Although the commission does not have easily accessible records on how many of those complaints relate to Islamophobia, on average race-related complaints make up about 20-30% of all discrimination complaints.
The commission is calling for "informed and respectful debate" about adequacy of hate speech laws, and is now accelerating its research on international approaches in this area.
"As a society, New Zealand has one of the best human rights records in the world," the commissioner's chief legal advisor Janet Anderson-Bidois told BuzzFeed News. "We are a richly diverse multicultural society based on the Māori-Crown partnership established by the Treaty of Waitangi.
"But we also have a nasty undercurrent of intolerance and hatred. We all have a responsibility to address this."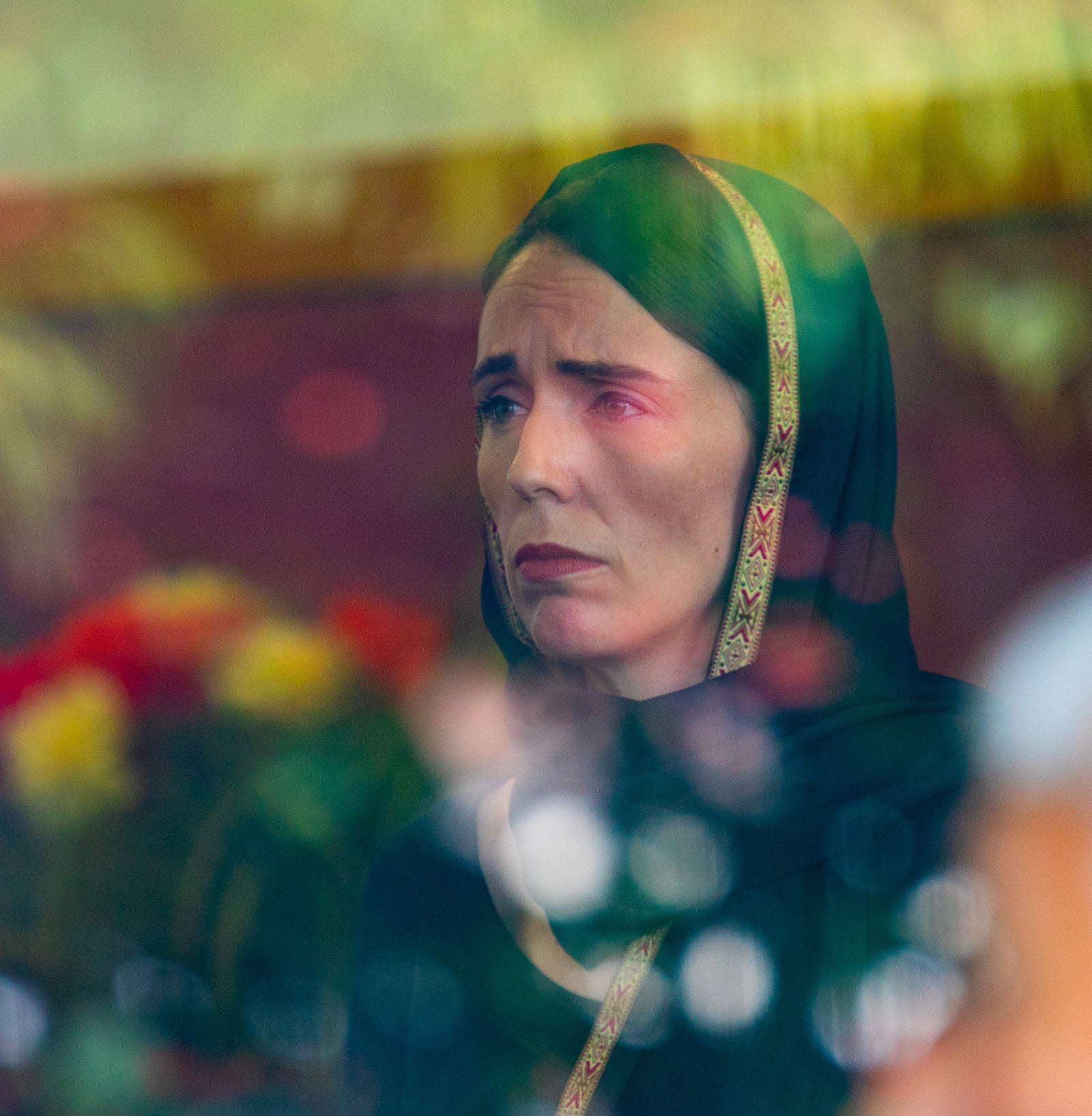 One of the most powerful images in the wake of the shootings was of Ardern wearing a hijab as she met with families of victims the day after the attack. On the Friday after the attack, the call to prayer was broadcast nationally on the country's radio and TV stations.

"Racism exists, but it is not welcome here," Ardern told the National Remembrance Service held in Christchurch on Friday. "And over the last two weeks we have shown that."

All of the Muslim New Zealanders BuzzFeed News spoke to approved of Ardern wearing a headscarf, and the broadcast of the call to prayer, and most were moved by the warmth of their fellow Kiwis.
"The amount of aroha [love], compassion and understanding has been absolutely incredible," said Daud.
"The call to prayer being broadcast on the radio was like a recognition of who I am and my belonging in New Zealand. It hasn't healed generations of racism, but knowing that the whole country stopped to listen to it, it's like: 'This is me. I'm a New Zealander and this is what I listen to five times a day, and just this one time you get to listen to it too.'"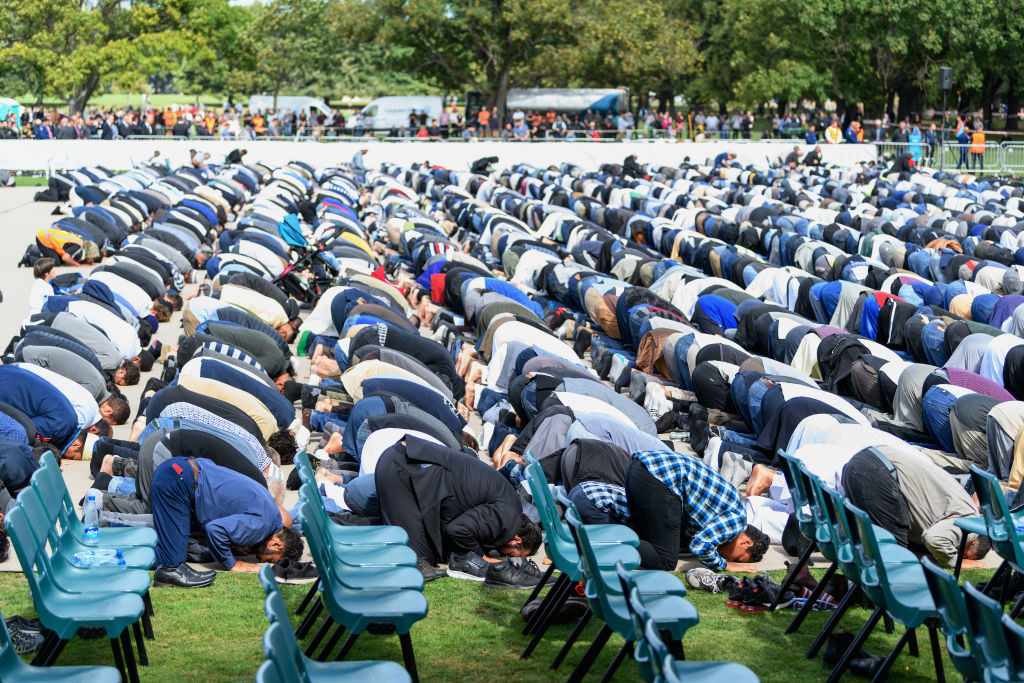 Despite this unprecedented support, sections of New Zealand's Muslim community are still living in fear.
The weekend after the attack two young women wearing the hijab were told to "go back to your fucking country" at an Auckland train station. They told the New Zealand Herald their family friends were now considering not wearing headscarves in public, a question other Muslim women have confronted in the weeks since the attack.
"We cannot ignore this incident," Khan told BuzzFeed News. It was "devastating" that it happened in Auckland, as the city has a reputation as being culturally sensitive. That the abuse could happen there, so soon after the attack, shows an "entrenched problem that we are going to have to face".
Last Friday many non-Muslims chose to wear the hijab as a sign of solidarity. Some Muslims were critical, thinking it was gimmicky. Daud applauds the intention behind it, and the fact that the women who wore the headscarf might now have a greater appreciation of what Muslims go through.
But, she says, "you get to wear it for one day and then take it off...whereas Muslim women who observe the hijab still have to be afraid for their safety.
"I feel like when you just do it for one day and then move on with your life, you forget. With this being a national tragedy, I hope that doesn't happen."