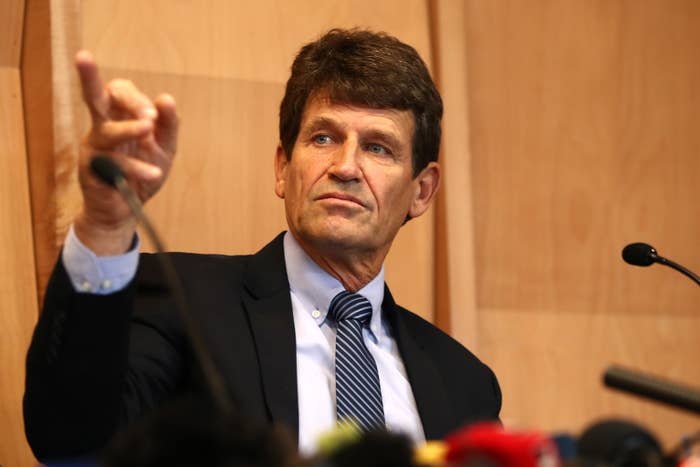 The owner of a New Zealand gun shop has confirmed that his store sold four firearms and ammunition to the alleged perpetrator of a massacre at two Christchurch mosques on Friday.

David Tipple, the owner and managing director of Gun City, said at a press conference on Monday that the suspect had purchased four "A Category" firearms and ammunition from its online store in three or four separate orders between the end of 2017 and March 2018.

However, the man did not buy his military-style semi-automatic weapon, also known as an assault weapon, from Gun City, Tipple said. "I watched the video [of the attacks], I saw the rifle ... and it was not from any Gun City-affiliated store," he added.
Brenton Tarrant, 28, has been charged with murder over Friday's shootings. He allegedly used two semiautomatic weapons, two shotguns, and a lever-action firearm. He received a New Zealand gun licence in November 2017.

The sales to Tarrant followed a "police-verified online mail order process", Tipple said.

"We are prudent in our sales and have been acknowledged by the police as an example of how dealers should operate," he said, including by having processes to detect weapons stockpiling. "We detected nothing extraordinary about this licence holder."

"He was a brand-new purchaser with a brand-new license. It was an ordinary sale."

At the press conference, Tipple declined to weigh in directly on the proposal from New Zealand's government to tighten up its gun laws potentially by banning military-style semi-automatic weapons. He said Gun City supported prime minister Jacinda Ardern's "swift and decisive actions" since Friday.

Gun City, which bills itself on Facebook as the "world's largest gun store", has five outlets through New Zealand, including one in Christchurch.

Gun City would be cooperating with the police and government "to ensure that any review and changes to legislation prevent a reoccurrence," Tipple said in his initial statement. "Accurate concerns have been raised and we want to assist in ensuring effective responses."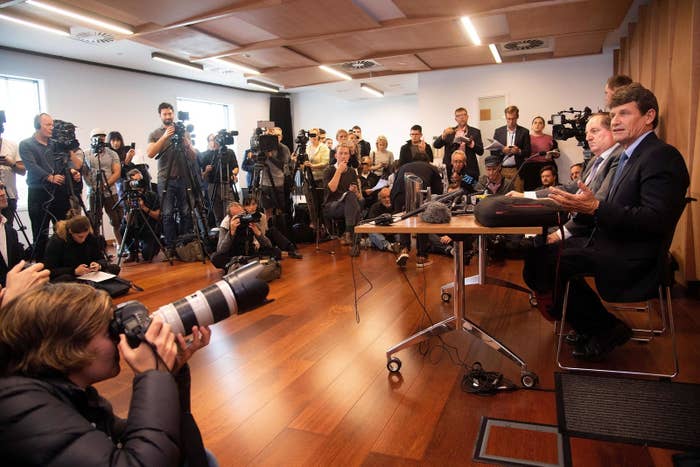 Tipple refused to answer further questions about possible gun law changes, saying he did not yet want to enter the gun debate, although he had "strong views" on it, and preferred to focus on his sympathy for the families.

"This man wrote in his manifesto that the purpose of using a firearm was to divide us," he said. "If we allow him to make changes in our ideology and our behavior, he's won."
"Together we're much stronger than divided," he later added.

Ardern's Cabinet was slated to discuss possible gun law reform at a Monday meeting.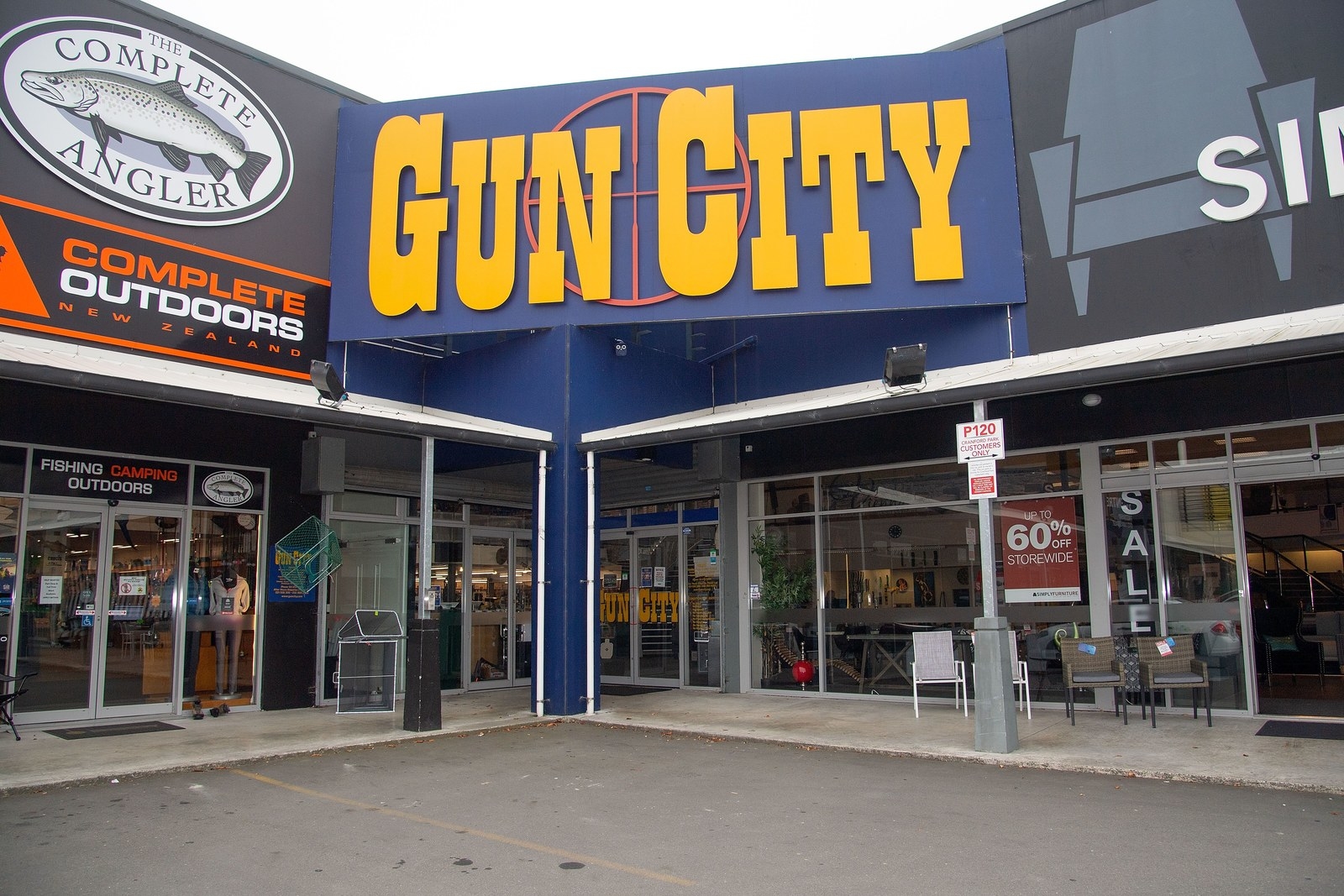 In 2018, Tipple threatened to sue police over their refusal to allow imports of AR-15 semi-automatic rifles.

Tipple said he did not feel responsible for Friday's deaths. He would meet with families if they asked him to, he said, but he did not have any plans to make a donation or attend a vigil. Asked whether it was appropriate to keep the store open just miles away from where the victims' families were mourning, he replied: "I believe it is."

On its website, Gun City sells a product called "German Green Helmet WWII" for NZ$299, which resembles those worn by the Waffen-SS. Tipple said he would not review their sale and that they were from the 1950s. He would only withdraw AR-15s from sale if required by law.

Tipple denied as a "lie" reports that New Zealanders were buying up weapons in anticipation of a gun crackdown, and instead said that many people were trying to sell semi-automatic weapons. He asked media not to enter his stores.