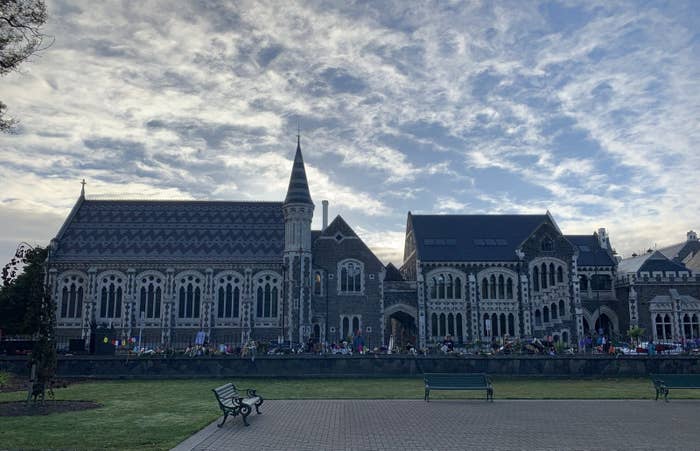 All around Christchurch, people were doing what they could to help.
On Saturday, the day after 50 people were murdered while worshipping at two mosques in the quiet New Zealand city, they came with flowers.
Piles of bouquets mounted up at roadblocks near the Al Noor mosque and the Linwood Islamic Centre, and at the city's Royal Botanic Gardens halfway between the two.
Early on Sunday morning, people were still bringing flowers to the Royal Botanic Gardens. People stood in silent reflection, the roads largely empty.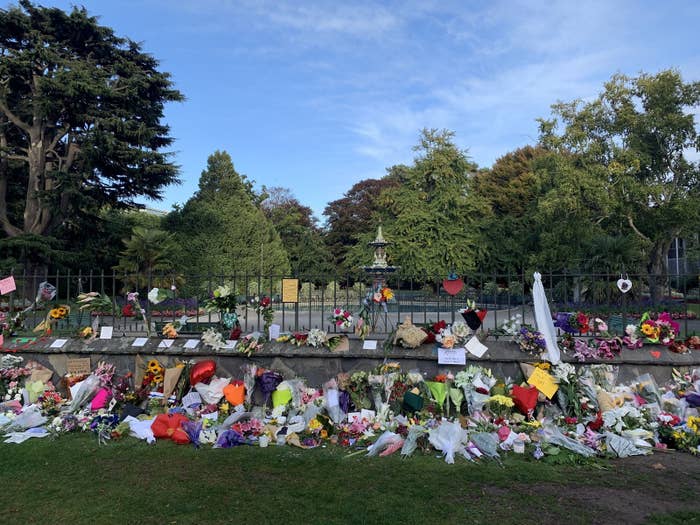 Others went to the city's central library, Tūranga, to write messages in a condolence book. The messages spoke of shock, sorrow and love.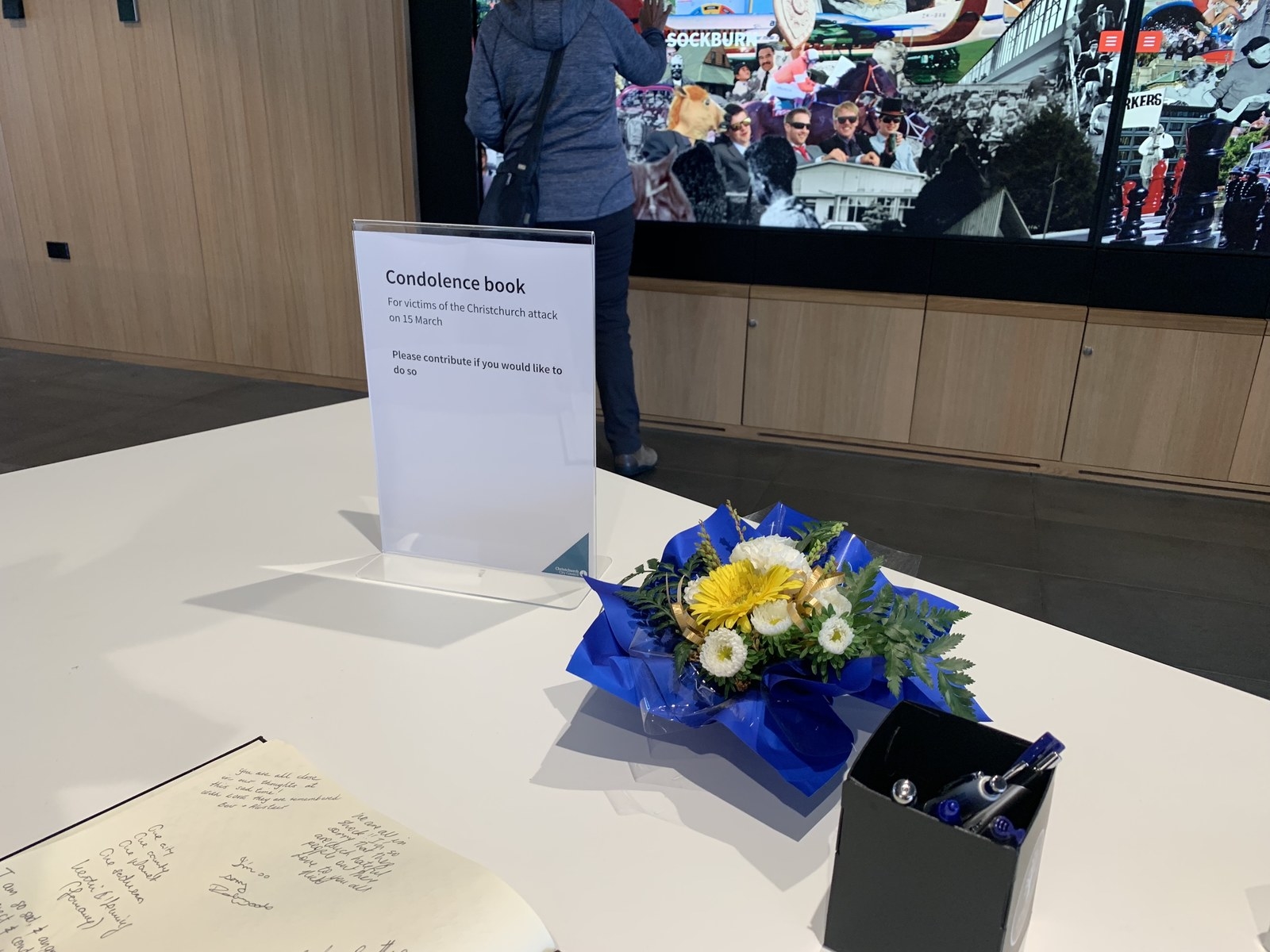 Elsewhere, Christchurch residents were working to provide food for the families of victims, survivors, and other members of the Muslim community affected by the shootings, who were gathered together in a hub set up at Hagley College.

Mustafa Rabani, 21, works at the city's only halal supermarket, Maihan.
He told BuzzFeed News the shop had seen many new non-Muslim customers come in over the weekend and ask what to buy to donate to the Muslim community.
Rabani came to New Zealand over 16 years ago from Afghanistan. Two of his Afghan friends were killed on Friday. "In New Zealand, I thought nothing like this would happen," he said.
For now, his mother and two little sisters are afraid to leave their home.

"The past two nights they've been sleeping with my mum and dad in their bed," he said. "It's hard to explain to them, what happened, that it's not going to happen again, you're safe out there."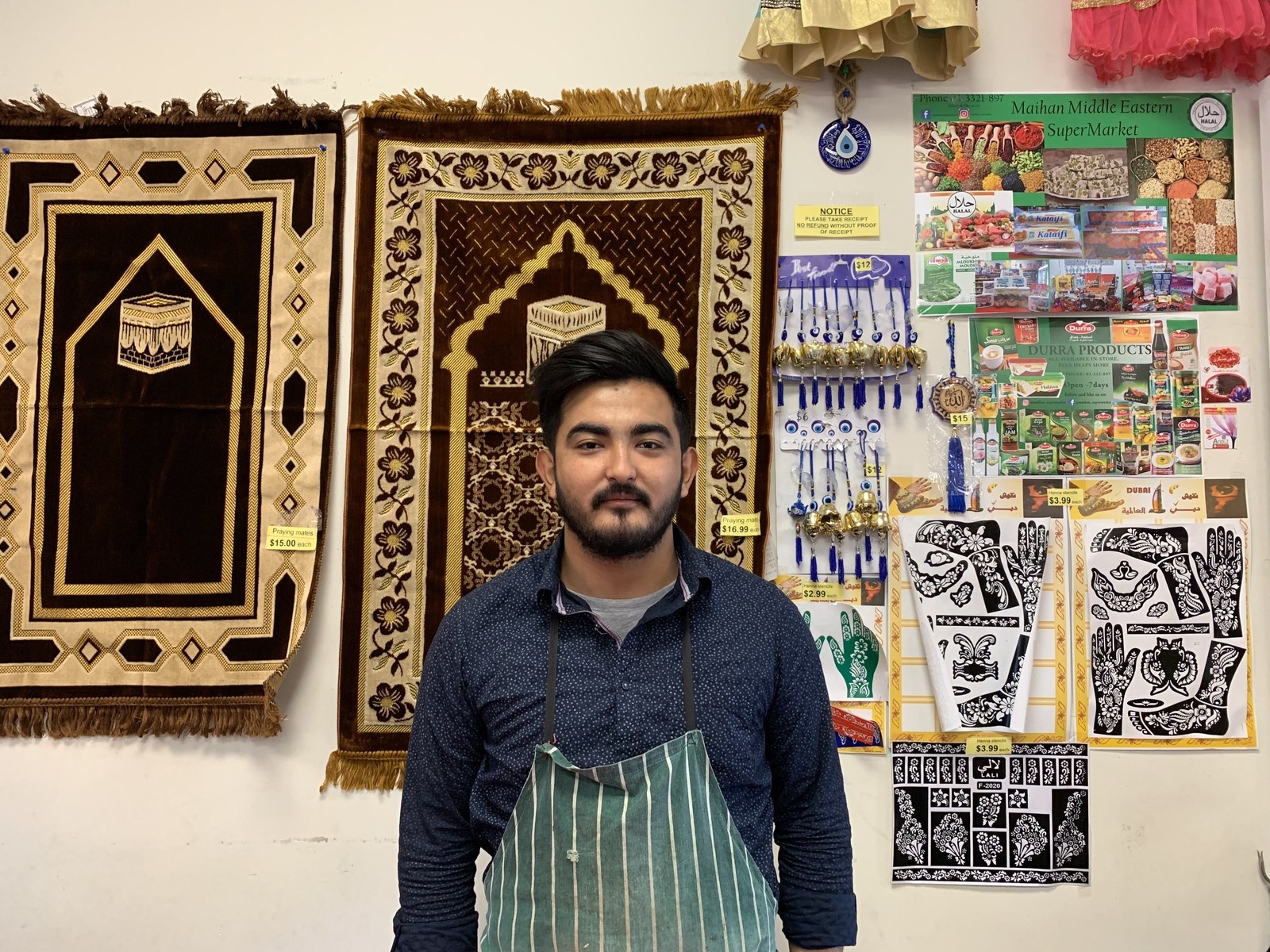 Rabani has recommended that his customers donate dates, canned food, pickles, tomato paste, and meat.

"They'll come in and buy $50 or $100 worth of stuff," he said. "They'll come and give us flowers."
The food donations were so overwhelming that on Saturday evening, Canterbury Police tweeted to let the public know they had received enough.
On Sunday morning, a barber shop sprung into action.

"We just want to be practical," Sarah Brown, who is co-owner of hairdresser My Fathers Barbers in central Christchurch, told BuzzFeed News.
She and her husband Matt were helping out at the hub at Hagley College until 2am on Sunday morning, where they saw there was an abundance of food, but not enough water bottles, cutlery, or coffee cups for hot drinks.
"We just thought, 'hey, people want to donate, let's just get specific'," Brown said. "Right now people need water, they need these basics, we need petrol vouchers to get people ferried around."
So they posted on their business' Facebook page this morning, asking their customers to drop donations at the hairdresser.
Three hours after the Facebook post, Brown told BuzzFeed News three cars and a van had already made seven trips ferrying the constant sea of donations to the families at Hagley College.

They had also organised for a chef to come and cook for the families.

"We're going to keep going until 5 o'clock, and then reassess what they need at the site," Brown said. But an hour and a half later, at 2:40pm, she posted on Facebook again: they had so many donations there was nowhere to store them. Now they were looking for gazebos, and cars to use to drive around the hundreds of family members of victims expected to fly into Christchurch in the coming days.
"It's all about community," Albany Peseta, who works at My Fathers Barbers, told BuzzFeed News. "We're here to help out family."
"It's something small we could do for our brothers and sisters who are going through a rough time at the moment."
On Friday, Peseta was working at his teaching placement when the school went into lockdown. He and his students hid under desks in a classroom when the lockdown call was given, with the blinds down, lights off and desks stacked by the door.
"You hear about it on the news over in the [United] States and around the world, but you just don't hear it in New Zealand. For it to happen in our city, I just never thought I'd witness that," he said.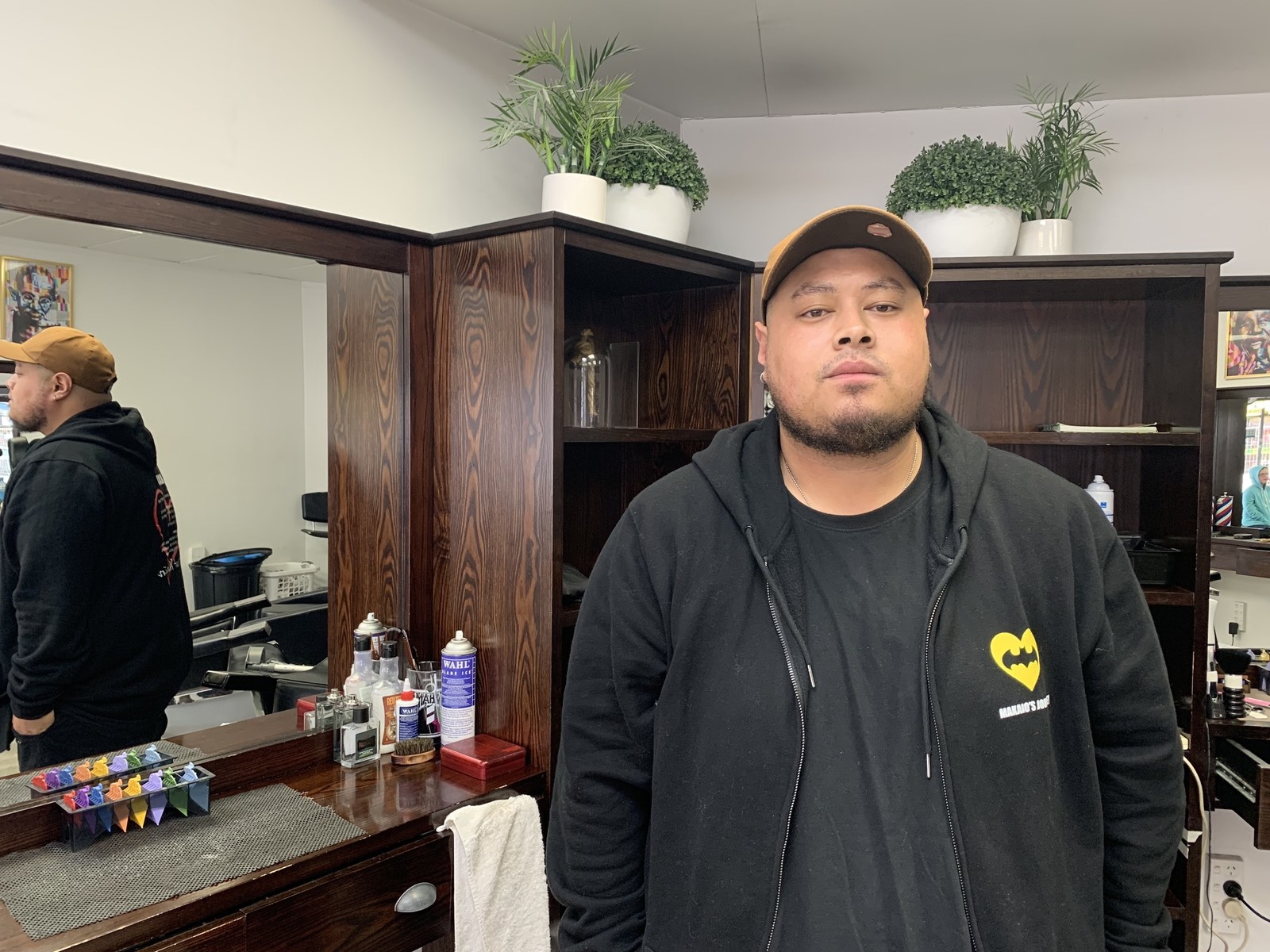 Peseta, who has a Samoan background, said most of the barbers working at the hairdresser were Samoan, Tongan and Maori. "That's one thing with the Pasifika community and the Maori community here: when stuff like this happens, we just get right behind it. We're loving people."
He didn't know anyone in the mosques on Friday. "But being of a diverse background, I can relate, it's really close to home," he said.
"Anyone and everyone's been affected by this. Whether you knew them or not, it's been a big shock to Christchurch."
The city still felt unsafe, but rallying together to organise donations made it easier to get back into normal life, he said.
"We're just normal people trying to do something to help our community, just doing our little fair share to help out Christchurch."