New Zealand Said Australia's Visa Cancellation Policy Is "A Rub" Between The Two Countries
"Only 1% of total deportations from New Zealand are to Australia, while more than 50% of total deportations from Australia are to New Zealand."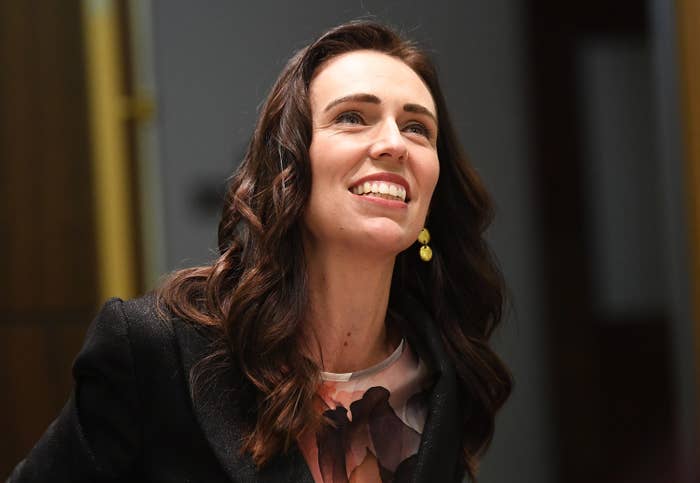 New Zealand's top official in Australia says a controversial visa cancellation law has become "a rub" between the two countries, repeating prime minister Jacinda Ardern's remark that the policy is "corrosive" to the relationship.
Since 2014, Australia has automatically cancelled the visas of people who are sentenced to a year's imprisonment or longer. This has led to the deportation of hundreds of New Zealand citizens, among them people who have spent most of their lives in Australia.
Now the government plans to strengthen the so-called character test and further broaden the circumstances in which a visa can be cancelled.
Under the proposed new law, people who are convicted of offences with a maximum sentence of two years would fail the character test and could have their visas cancelled — even if their own sentence is far shorter than that.
Appearing before a senate committee currently considering the bill, New Zealand's high commissioner to Australia Dame Annette King said the current strict policy was already affecting an otherwise close relationship.
King said the fact that someone of her seniority was appearing before the committee showed New Zealand's "concern and disappointment" in the visa cancellations policy.
"This has become a rub," she said, after referring to the two countries as "family". "And, as our prime minister said, corrosive to the relationship."
In 2018, 411 New Zealand citizens had their visas cancelled.
Ahead of her meeting with Australian prime minister Scott Morrison in July, Ardern told media that Australia deporting people who had almost no connection to New Zealand was having "a corrosive effect" on the relationship between the two countries.
King said the policy disproportionately burdened New Zealanders, and that there was a "lack of reciprocity" between the two countries.
"Only 1% of total deportations from New Zealand are to Australia, while more than 50% of total deportations from Australia are to New Zealand," she said.
Up until 2014, New Zealanders who had spent 10 years in Australia were protected from deportation. A similar system still operates in New Zealand.
The proposed changes would make "a bad situation worse" for New Zealanders, she said.
Noting that New Zealand acknowledged Australia's sovereign right to protect its community and manage its border, King asked for a return to reciprocity or for New Zealanders to get special consideration under the policy.
King said that often New Zealanders did not get Australian citizenship because a temporary visa allows them to live and work in Australia indefinitely, and they feel part of the country.
"Many New Zealanders come here as young children. They are educated here. They are Australians in every way, except they don't have that final citizenship paper," she said.
About 44% of people deported from Australia to New Zealand reoffend once in New Zealand, King said.
"Many of these people have lived in Australia for 20, 30, 40 years. They have come back to New Zealand with very few connections ... They don't have friends, they don't have jobs ... The vital element is often missing for those people because it's back here in Australia, and it's their loved ones."

"Australia has responsibility for people who are the product of Australia."

In 2018, the New Zealand government expressed concern over a child who had their visa cancelled and was detained in an immigration detention centre. The child's visa was reinstated on appeal.