Life On The Tiny Pacific Island Where No-One Has The Coronavirus
The coronavirus hasn't reached Nauru. But an outbreak could be disastrous.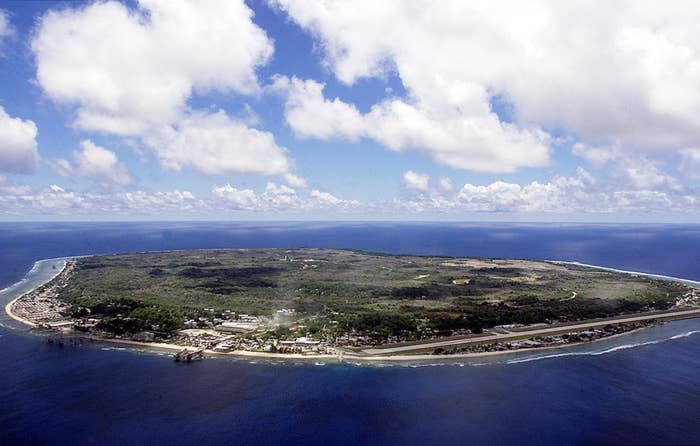 BuzzFeed News has reporters across five continents bringing you trustworthy stories about the impact of the coronavirus. To help keep this news free, become a member and sign up for our newsletter, Outbreak Today.
The tiny Pacific island of Nauru, with zero reported cases of COVID-19, is one of the safest places on earth right now.

But it's also poised for disaster.
"If the coronavirus comes here, believe me, everybody will die," S, a refugee living on the island, told BuzzFeed News. "Everyone is very afraid."
The island's "catch and contain" strategy — which mainly consists of a 14-day mandatory quarantine for any new arrivals, and reduced flights and ships — has so far worked. But should the virus jump the containment line and start to spread among Nauru's 11,500 residents, things could quickly become disastrous.
The country ranked 182 out of 195 in the 2019 global health security index, which measures a country's ability to respond to infectious disease outbreaks. Its local population lives in crowded homes, with high rates of obesity, diabetes and asthma. The health system is rudimentary, with no tertiary level hospital. Anybody needing treatment or diagnosis for a complex condition must travel internationally to get it.
The island had a coronavirus scare on Friday evening, with a crew member of a freighter plane that had just landed testing positive to a rapid test while still on board, according to a Nauru government-run Facebook page not visible outside the island nation. The plane and its crew swiftly returned to Brisbane. The health officers are now in isolation at a hotel.
In recent years, Nauru has primarily made headlines for its role in Australia's offshore detention regime. The 200 or so refugees left on the island — part of the large cohort sent there for "regional processing" between 2012 and 2014 — infamously have their own set of health problems. And for these men and one woman, there's an added worry, too: does anybody care if they live or die?
According to several refugee sources — who spoke anonymously for fear of retribution from the Nauruan or Australian governments, or from their island employers — a group of refugees met with their caseworkers (who are employed by a Nauruan government entity) in late March at the island's Community Resource Centre. They demanded to know who would be responsible if they were infected with the virus and what treatment was available.
"All the refugees and asylum seekers thought that if [they] were infected by coronavirus, nobody would look after them," said one refugee present, Atif (not their real name). "The Nauru government only looks after Nauruans."
The caseworkers promised to take the questions to the Australian Border Force (ABF). But to date, the refugees have not received a clear answer. They have been told the same, familiar message: they will never be settled in Australia, and if they become sufficiently unwell they will be transferred to a third country for treatment. (The Department of Home Affairs did not respond to detailed questions from BuzzFeed News.)
At a second meeting between refugees and caseworkers, the message was met with scepticism. "Everywhere around the world, every major country, they all have the coronavirus," Atif said. "If I got an infection, where would they send me?" Some refugees were so unsettled by the Australian government's response they declared that if they got an infection they would not stay home and self-isolate, because if their lives were in danger they wouldn't care about others' lives, Atif said.
The lack of sophisticated healthcare on Nauru has long been an issue for the refugees housed there, and that concern has only deepened during the coronavirus pandemic. Distrust of the Republic of Nauru Hospital is common. One man Australia sent to Nauru, M, said the hospital was "really, really, really dirty" and he would prefer to stay home because it was cleaner there.
International Health & Medical Services (IHMS), which the Australian government contracts to provide medical services to the refugees on Nauru, will be responsible for the care of any refugees who contract COVID-19, a source on the island told BuzzFeed News. At one of the detention centres, IHMS recently installed a new demountable where any cases will be treated.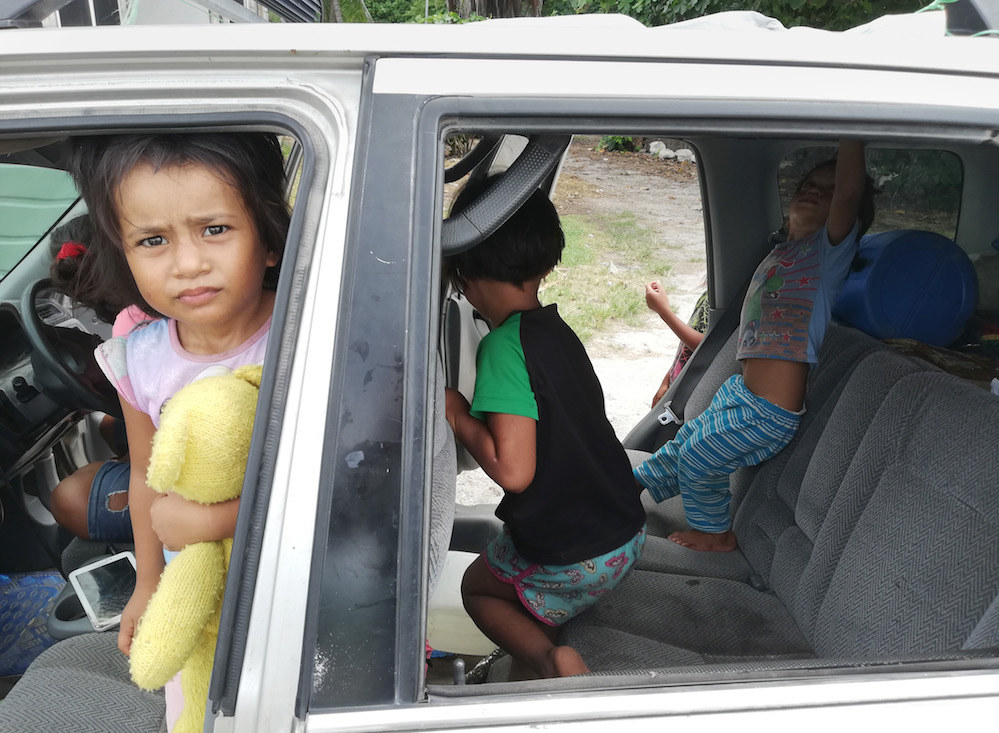 Nauru's government has scrambled to prepare for the coronavirus. Australia has donated rapid-result testing kits, and Taiwan and Israel have donated medical and protective equipment. (It is not clear whether these resources would be available to refugees.) Advertisements seen by BuzzFeed News call for Australian emergency doctors and anaesthetists to relocate temporarily to Nauru, paid at a rate of $4,000 per day. And, the Nauru government announced on Friday, Australia has agreed to grant special travel exemptions for Nauruans who require urgent critical medical treatment to get it in Australia.
Meanwhile, the strict border measures implemented by the Nauruan government to prevent COVID-19 from entering the country have impacted refugees' quality of life. Flights from Brisbane used to arrive three times a week, but now it's once a fortnight. Flights between Pacific islands have completely stopped. The arrival of ships has also slowed.
As a result, there is less food on the island and prices are much higher. Fresh fruit and vegetables, always expensive because they are imported, are now completely out of reach for refugees receiving $200 every two weeks in a government pension. A number of refugees on the island told BuzzFeed News a kilogram of onions now costs over $13 — up to 10 times the price in Australia. As well, basic items like flour and chicken are not available in stores.
"For more than six, seven years we could not buy fruit. Now it's all the stuff," M said. "How can I manage for $200 for two weeks? Sometimes I just eat once or twice in the day. I cannot eat three times, I don't have enough money."
The expat workforce that made up Nauru's interpreters, caseworkers, security guards and doctors has also been decimated, due to a mixture of fear of contracting the virus in a country without sophisticated healthcare, fear of bringing the virus to a vulnerable population, and reluctance to spend weeks in quarantine in Nauru and then again in Australia upon return.
A full chartered flight left in early March, with staff from the Australian government, IHMS and other expat workers on it. There are no interpreters left on the island, with all interpreting being done by phone. The ABF presence on the island has halved.
The lack of interpreters has hit hard. "There's no good connection, you don't get enough time on the phone, there's sometimes misunderstandings," one refugee told BuzzFeed News.
Other countries without any reported COVID-19 cases include Nauru's island neighbours: Kiribati, Marshall Islands, Micronesia, Palau, Samoa, Solomon Islands, Tonga, Tuvalu and Vanuatu. Also on the list are Lesotho, North Korea and Turkmenistan.
Nauru's president, Lionel Aingimea, has warned that the coronavirus crisis will not be over for some time. In the meantime, the sense of security on the island is overlaid with an ever-present tension.
"If someone gets coronavirus here, there's no solution. There's no good treatment," the same refugee said. "We will suffer and we will die here."

The Nauruan government did not respond to a request for comment.

CORRECTION
Single refugees and asylum seekers on Nauru receive a government pension of $200 every two weeks if they are not employed. An earlier version of this article stated that they received $200 per week.