One Woman Was Killed And Another Injured In Central Sydney Before Bystanders Detained The Knife-Wielding Suspect
NWS police said the man had a history of mental health issues, but that it was too early to determine a motive for the attack.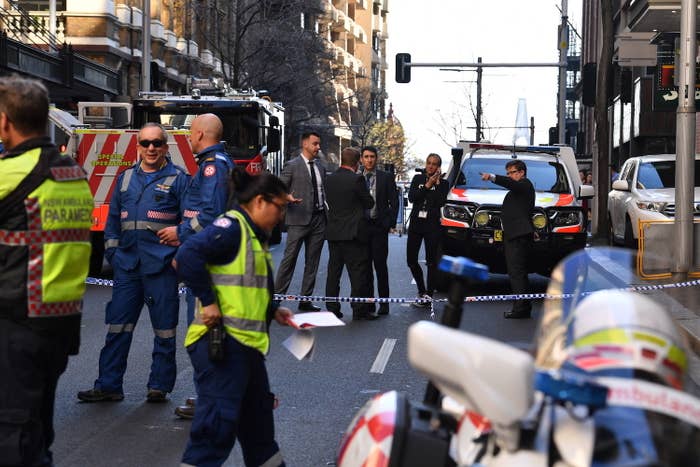 Two women were stabbed, one of them fatally, on Tuesday on the streets of Sydney before a group of bystanders used chairs and other items to hold the alleged attacker down for police.
The incident unfolded around 2pm in the city when a man with a long knife attempted to attack people in the area of King and Clarence streets until he was confronted by witnesses.
After the man was arrested, the body of a 21-year-old woman who was not immediately identified was discovered inside a unit on Clarence Street at about 3.15pm. A 41-year-old woman, who had no connection to the suspect, suffered non-life-threatening wounds with a stab to the back in what NSW police commissioner Mick Fuller called "terrifying carnage".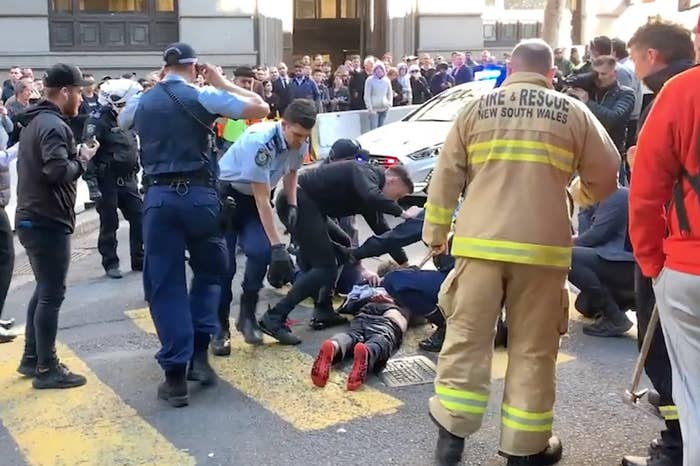 Officials did not publicly release the man's name Tuesday night, although multiple media outlets citing police sources identified him as 21-year-old Mert Ney.

Fuller added that the suspect is "by definition at the moment a lone actor" and that the incident was not currently classified as an act of terror. The suspect also has a history of mental health issues, Fuller said, although he would not elaborate.
"Information was found on him to suggest he had some ideologies in relation to terrorism, but there are no links to terrorism ... he has no apparent links to other terrorist organisations," Fuller said.
Earlier in the day, detective superintendent Gavin Wood from NSW Police called those who detained the alleged attacker "heroes" for preventing would could have been more carnage.
"They were significantly brave people to approach a person with a mindset of — obviously what this person did with clear evidence — of a stabbing previously," he told reporters. "These people are heroes."
Wood confirmed that the man had been shouting as he carried out the attack but did not elaborate on what he had said, or whether it suggested a motive.
Video footage on Twitter appeared to show people chasing down the alleged attacker as he climbed atop an SUV.
The driver of the Uber told 9 News that he panicked when the man got on top of his SUV. He had just picked up a couple from the nearby casino.
"I froze for a split second, but then I thought 'I hope he's not covered in explosives or anything' and I quickly accelerated and veered to my left on Clarence Street," the unidentified driver said. "He was fearless, he was completely fearless. He was on something, I don't know what he was on."
The alleged attacker was eventually held down by witnesses using a plastic milk crate and chairs as officers arrived.

Photos of the man being led off by police were later posted on Twitter.
Public transport was affected, with buses diverted away from the scene of the police operation, and an entrance to Wynyard railway station closed.

Prime minister Scott Morrison later said in a series of tweets that the attack was "deeply concerning" and that the motivation had not yet been determined.