A Court Has Said The Government Did Not Consider The "Devastating Human Consequences" Of Deporting This Man
Justin Hands, 47, hasn't left Australia since he was 3 and has spent most of that time in Aboriginal communities. He's in immigration detention facing deportation to New Zealand.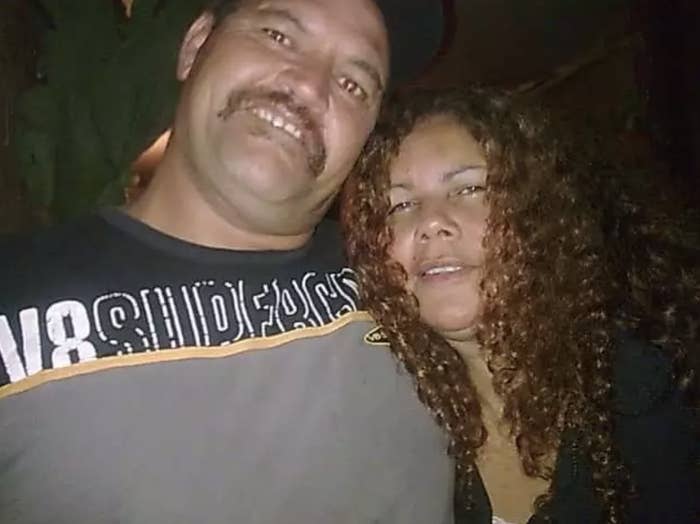 A man whose visa was cancelled after he spent 44 years in Australia, most of that time in Aboriginal communities, has won his appeal against the government's decision to deport him.
In a judgement that could have significant ramifications for controversial section 501 character cancellations, the Full Court of the Federal Court cautioned that the government has to engage in "genuine consideration of the human consequences" and "honest confrontation of what is being done to people" when cancelling visas.
Justin Hands, 47, came to Australia from New Zealand at age three. Although he has not left Australia since he arrived, he never became an Australian citizen. At age 12, he was adopted into an Aboriginal family on the NSW South Coast.
Since then he has lived and worked in Aboriginal communities in the area. His partner of 14 years is Aboriginal, as are his four children. At the time of his incarceration Hands was helping his partner to raise her five grandchildren.
In 2017 Hands' visa was cancelled. This followed his 2016 sentencing to 12 months in prison, with a non-parole period of five months, for offences arising out of a domestic violence incident. He applied for the cancellation to be revoked, but then assistant immigration minister Alex Hawke rejected his application, finding that he represented an "unacceptable risk of harm to the Australian community". Hands' appeal to the Federal Court was rejected in May.
In a judgement published today, three judges of the Federal Court overturned the earlier Federal Court decision and found that Hawke's decision was not valid.
Hawke's reasons had stated that while Hands may "experience short term hardship" if removed, "over time he would be capable of settling in New Zealand without undue difficulty". The judges, including Chief Justice James Allsop, held that there was no evidence for this finding, which was important to Hawke's ultimate decision. Instead, the court found that all the evidence pointed in the opposite direction.
"The separation of Mr Hands from his community, his wider family, his partner, his children, grandchildren and step-grandchildren is a life-changing decision, potentially life-destroying," said Allsop.
He said any reasonable person reading the documents before Hawke – including letters from Hands, his partner, other family members and local Aboriginal leaders – would conclude that the decision not to reinstate Hands' visa would cause "lifelong grief and psychological hardship to a number of people", including Hands.
At other points in the judgement, Allsop described deportation as a "crushing blow" for him, his family and his community, and having possibly, and for some people likely, "devastating human consequences".

Hawke's finding that Hands would settle in New Zealand without undue difficulty raised doubts about whether he had "considered the whole human consequences of the decision", Allsop said. To genuinely consider the human consequences of visa cancellation demands "honest confrontation of what is being done to people".

"I'm just so relieved and overjoyed," Hands' partner Maria Walker told BuzzFeed News following the victory. "I've got a big permanent smile on my face."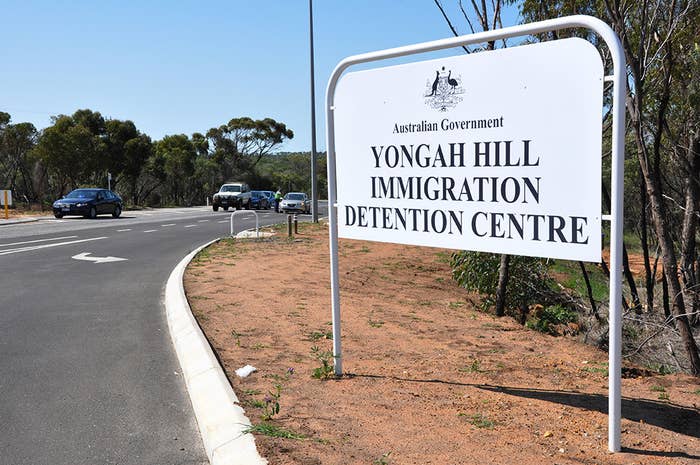 The judgement could have ramifications for the way the government makes decisions under section 501, the controversial provision under which Hands' visa was cancelled. In recent years, amendments to the section mean the number of deportations on 501 character grounds have skyrocketed. Deportees have included people who have spent the vast majority of their lives in Australia and have no real connection with the country they are sent to.

The court's ruling is a reminder to government decision-makers that "the consequences of decisions about cancellation and removal deserve careful consideration and a firmer evidential basis", said Hands' lawyer Joanne Kinslor.

"We're in a context in which people in prison are sent questionnaires asking them, regardless of their education level, to communicate their life story in writing within a very limited time frame. They're not interviewed by decision-makers, there's no hearing held, expert evidence is not gathered on important matters such as the best interests of children."
At the appeal hearing Hands' lawyers had argued that the government failed to properly consider his identification as an Aboriginal man. The court did not find it necessary to fully explore this point, because it had already decided the case on the basis of Hawke's unjustified finding that Hands could easily settle in New Zealand. However, Allsop acknowledged that Hands was accepted as an Aboriginal man.

The material before Hawke told the story of "a young troubled boy, adopted into the local Aboriginal community, growing into a working man, marrying, having a family and living with his strengths and weaknesses in a community which views him as part of it, which appears to value him, and which wants him to remain as part of it, as a Koori man, as a partner and husband, as a father, and as a grandfather", wrote Allsop.

He wrote that Australian society was aware that "kinship, family and community lie at the heart of Aboriginal society", and said that these things should be central to any decision affecting Aboriginal family and community.
Hands' place in that community, and the effect of his deportation on the Aboriginal community, were "matters of significant importance", that were "not considered or barely considered" by Hawke, he said. This was despite the fact that Hawke had relied heavily on the protection of the Australian community when deciding not to revoke the cancellation.
Walker told BuzzFeed News that she and her family are hoping to have Hands home for Christmas. However, although he was successful, he will remain in immigration detention for now. The victory only means that the decision not to revoke his visa cancellation will be quashed – not that his visa will be automatically reinstated. The government must now decide again whether or not to revoke the cancellation, and until it does Hands remains without a valid visa. If the government decides not to revoke the cancellation, Hands will be able to challenge that decision only if it is not made according to law. Successful challenges to such decisions are unusual.

Kinslor noted that the original decision not to revoke the cancellation was made in October 2017, over one year ago.

"The court has found that it was an unlawful decision, and yet he has been held in detention, deprived of his liberty for that period of time on the basis of that unlawful decision," she said.

BuzzFeed News has approached Hawke and the Department of Home Affairs for comment.