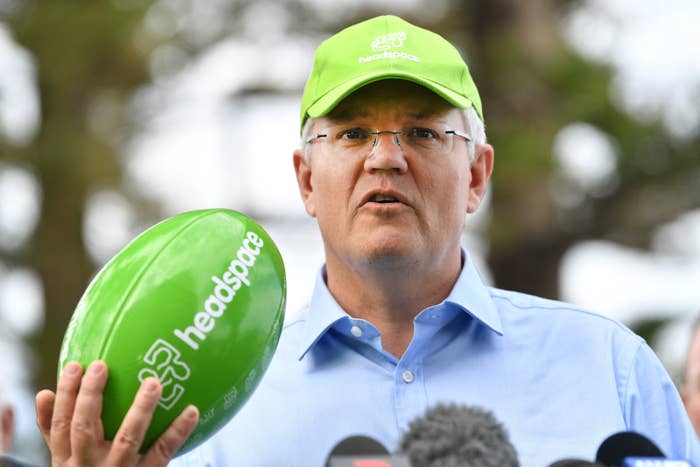 When Michelle*, 21, was 18, she and her sister were experiencing abuse at the hands of their step-father. Her attempt to leave home was thwarted when an application for Centrelink support was knocked back.

She decided to go to headspace, a mental health service for people aged 12 to 25, with over 100 centres through Australia. It focuses on early intervention and services tailored to young people. It also offers phone and online support, as well as help with physical and sexual health, drug and alcohol issues, and life skills.
She had previously received headspace services on and off since her early teenage years, and she decided to go back again to a centre in Melbourne's east. She started regularly meeting with a mental health nurse over the next few months, building up a relationship.
Her sessions were helpful, but then the nurse was promoted to a role where he no longer saw patients. Instead of referring her to someone else in headspace, Michelle says the nurse gave her the name of an external person, whom she couldn't afford to pay. "So my support ended," she said.
BuzzFeed News put Michelle's story to headspace CEO Jason Trethowan, who said headspace, like other services, had capacity constraints. "Safely moving young people on is something we have to do on an all too regular basis," he said. Where headspace does not have capacity or the right clinicians, it will refer people to partners in the mental health system, he said.
Michelle recently emailed the same centre saying she needed support and asking for an appointment. She was surprised to find the waiting list was 12 weeks.
"In 12 weeks I'm not even going to be in the country, so there's no point," she said.
"When I was there, when I was in sessions talking to professionals, I found it helpful," Michelle said. "The issue was that the support didn't seem to be always available or ongoing."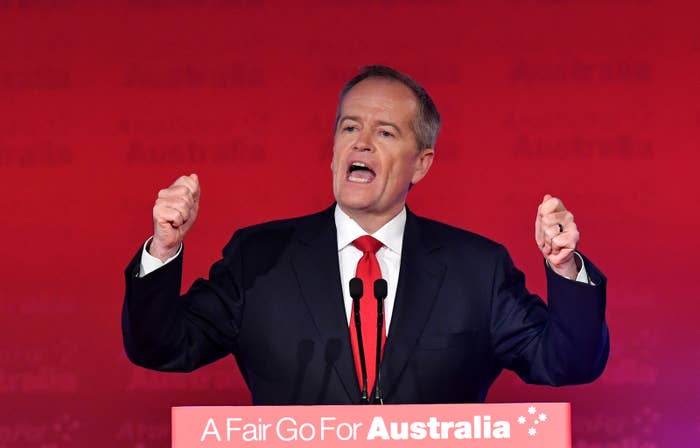 headspace plays a significant role in both the Coalition's and Labor's promises to address youth mental health in their election platforms.

As part of the government's half a billion dollar plan to tackle young people's mental health and suicide in April's Budget, it's pledged funding for 30 new headspace centres, and $152 million to cut waiting times. That's on top of another expansion announced earlier, taking the total number of centres to 145.
Labor says it will trial a new "headspace Plus" program, providing intensive support for the "missing middle" – young people with moderate to complex mental health needs. A Labor government would also spend $35 million on new headspace centres.
Anthony Jorm, professor emeritus at Melbourne University's Centre for Mental Health, told BuzzFeed News that while the headspace concept makes "a lot of sense", there was evidence it was not very effective.

"A lot of mental health problems begin during adolescence and early adulthood," Jorm said, so intervening early is sensible. However Jorm pointed to a 2015 government-funded academic evaluation of headspace, which he said suggested money should be spent trying different models instead.
"headspace clients did marginally better [than people who received no service], but it's a really weak effect, and given all the money that goes into it, it's not an impressive effect," Jorm said.
He suggested the reason could be that many headspace clients only attend once or twice. "headspace is very good at getting young people in the door, but they're not very good at keeping them coming back so they get an adequate dose of treatment," said Jorm.
Trethowan said this criticism was "outdated" and based on old data. "Thirty percent of young people will only need one visit," he said. Often people will not return because they got what they needed, received validation that what they were experiencing was a normal feeling, or were referred on to another more appropriate service, Trethowan said.
The evaluation found that less than half of headspace clients had reduced psychological distress. However, suicidal ideation and self-harm reduced significantly. The evaluation also found that headspace was accessible and engaging.

Trethowan said headspace was successful because it was designed and informed by young people, and gave them a place to have conversations free of stigma. headspace could help any young person having a tough time navigate the system, he said.
He called for more investment in online services, more headspace centres, and developing headspace Plus – "which is going to be more of a step-up in skill set, dealing with more severe and complex mental health issues that go way beyond 10 sessions of mental health treatment".
"You can understand if you're the local MP and there's an election coming and you can announce, 'I've got a headspace in my electorate', that looks great," Jorm said, "But if you look at the evidence it's probably not going to make a difference to the mental health of the young people in that electorate."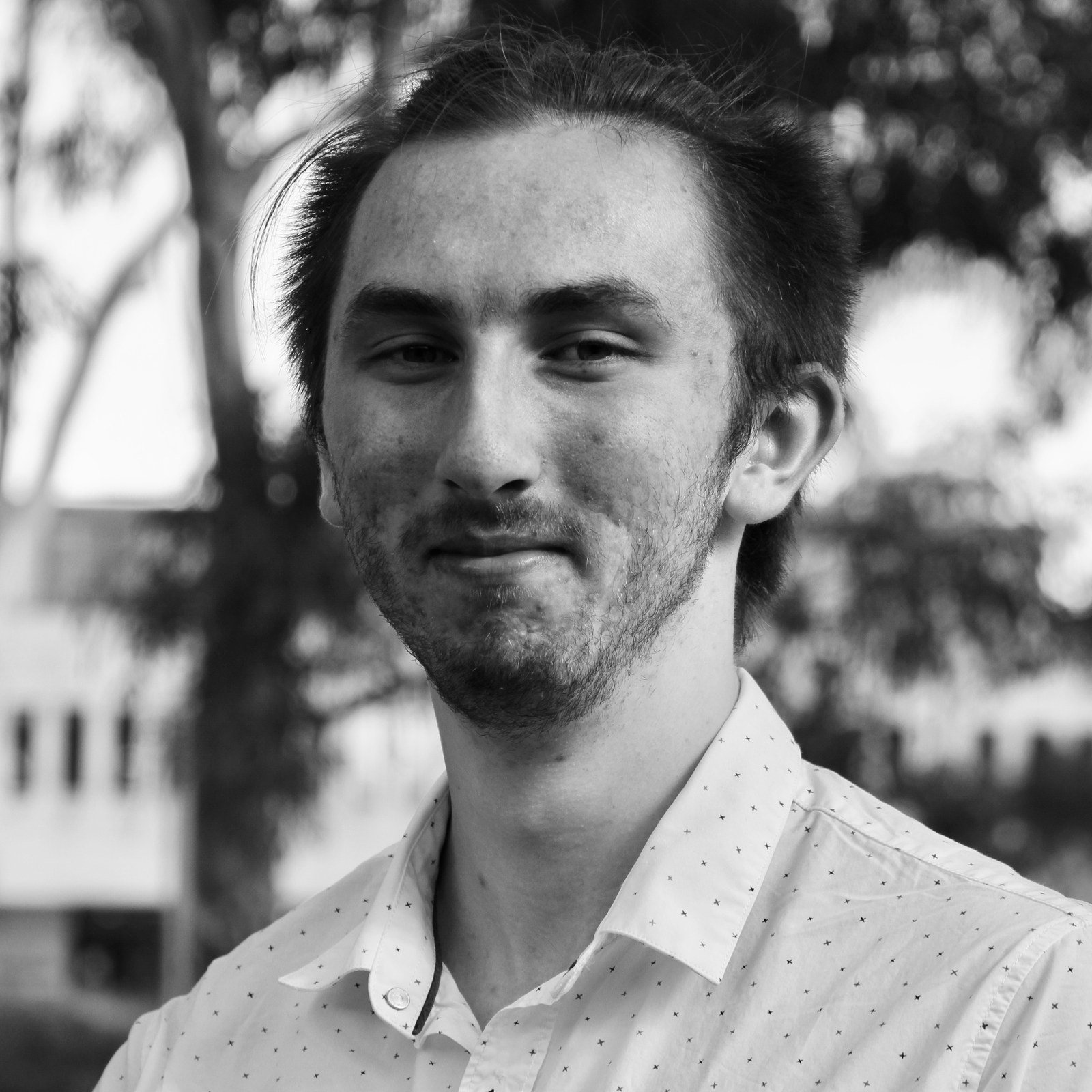 Sol Foo was 16 when he first went to a headspace centre.
"I guess the nicest way to put it is I wasn't in a very good spot," said the 18-year-old, who was suffering from a major depressive disorder.
Foo's GP referred him to headspace in Castle Hill, in Sydney's northwest, where he started seeing psychologists or counsellors every few weeks for almost a year.

"What I liked most about it was that it was just easy," Foo told BuzzFeed News. "It was easy to access, close to home, close to school, so I could just go there after school."
Foo said headspace "definitely helped ... They broke down exactly the processes of what was going on with me. They were very good at explaining my own problems to me."
Foo is on the autism spectrum, and ultimately headspace referred him to a specialist psychologist because they were not able to deal with his condition.
Despite not staying in the system, Foo believes headspace is helpful for other young people. The stigma around mental health problems makes some people reluctant to access treatment, so it helps that headspace is a recognisable brand, he said. If his friends are having problems, it's easy for him to just say, "go to Headspace".
"It just makes life a lot easier to know that there's one place that's like a launch pad for getting mental health treatment," Foo said.
*Surname withheld to protect privacy.

If you or someone you know needs help, you can call Lifeline Australia on 13 11 14, Beyond Blue Australia on 1300 22 4636, or the Suicide Callback Service on 1300 659 467.