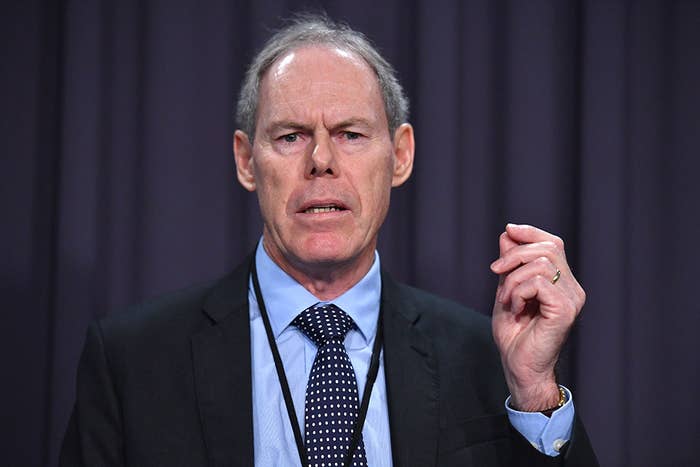 The man in charge of regulating Australia's 56,000 charities has stood by his claim that including an acknowledgement of country in his email signature would make him look biased, saying that Indigenous affairs minister Nigel Scullion's advice to the contrary "does not carry any weight in my decision".

Charities commissioner Gary Johns last year told the Senate that he had removed the acknowledgement of country from his email signature and raised the issue with staff of the Australian Charities and Not-for-profits Commission (ACNC), arguing it could make the organisation look biased. The commission oversees Indigenous and non-indigenous charities and Johns said he was "commissioner for all charities".

"The words raise the perception of bias that I'm not treating all charities the same," he said last year. "I think that's plain on the face of it."

Previously, Johns' signature and those of some of his staff included an acknowledgement of country, beginning with "we acknowledge the elders".

In response, Scullion wrote to Johns in October to inform him that including an acknowledgement of country would not make him look biased.

"Acknowledgements of country are well-known payments of respect to Aboriginal and Torres Strait Islander Australians in recognition of their traditional ownership of the land," Scullion wrote. "In my view, there is little risk of [confusion] and I would encourage as many ACNC officials as are interested, to include acknowledgements of country in their signature blocks."

Johns told a Senate Estimates hearing on Wednesday evening that he hadn't been persuaded by Scullion, and had written back to let him know that it was his decision.

"The question is whether I consider it an issue on my signature block in my commission. The senator's view does not carry any weight in my decision," he said.

"Sorry, It might be a useful piece of information, but it's not determinative of my view."

Shadow charities minister Andrew Leigh told BuzzFeed News it was "appalling" Johns would "ignore" Scullion's advice on the issue and that Johns' "campaign to remove acknowledgment of country within the commission is severely out of touch".

Johns had raised the issue with ACNC staff whose signatures contained an acknowledgement of country, suggesting that those who did not want to remove it change "we acknowledge" to "I acknowledge".

Before his appointment as commissioner, Johns had publicly said Aboriginal women were "used as cash cows" and criticised Indigenous not-for-profits, including the constitutional recognition campaign group Recognise, which he described as "the officially sanctioned propaganda arm of the Australian Government".
He also criticised mental health charity BeyondBlue for campaigning on marriage equality. He has argued for mandatory contraception for welfare recipients.

Labor senator Jenny McAllister again put these prior views to Johns in Wednesday's estimates hearing, suggesting that his position that they did not create a perception of bias was "contradictory" to his concerns of the acknowledgement of country.

"There's no disjunction," Johns responded. "I am the regulator. I apply the rules."

After questioning Johns on his previously expressed opinions, McAllister said "I can see we're getting nowhere with this, Dr Johns, but I will put it to you that I think your position is ludicrous and inconsistent".

Johns also said that he had met with a union official and the ACNC's union delegate to discuss the acknowledgement of country issue. "They were very pleased at the opportunity to discuss the matter and for my explanation," he told estimates.

A spokesperson for the ACNC told BuzzFeed News Johns would not be commenting further.