This Man's Aboriginal Heritage Did Not Make Him An Australian Citizen. He Was Deported.
Indigenous people are not automatically Australian citizens.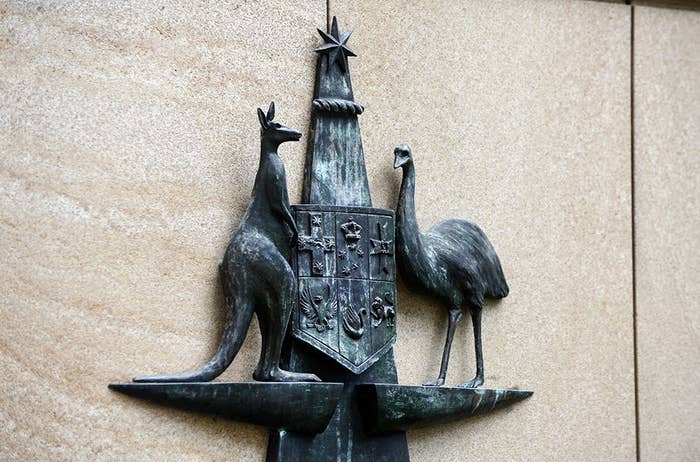 A man with Aboriginal heritage has lost a court appeal against the government's decision to deport him from Australia.

In August, the Federal Court of Australia upheld a decision of then immigration minister Peter Dutton not to reinstate Phillip Wehi's visa, which was cancelled following a criminal conviction.
BuzzFeed News understands Wehi is now in New Zealand.
Wehi lived in Australia for 36 years, arriving at the age of 18 months. However, he was a New Zealand national and never obtained Australian citizenship. He told the court that he had only recently discovered that a mistake led to him not becoming an Australian citizen as a child.

His mother is Aboriginal, as is his partner. All of his family lives in Australia, including a child, his parents, siblings, and nine minor nieces and nephews.
In November 2013 Wehi was sentenced to imprisonment for four years, six months and one week after being convicted of an offence of trafficking in dangerous drugs. The conviction followed earlier offending, including robbery with actual violence.
A year after Wehi was convicted parliament introduced a law that meant any visa holder sentenced to a term of imprisonment of 12 months or more automatically failed the "character test" in the Migration Act, and the immigration minister had to cancel their visas. A person whose visa is cancelled under this provision can request that the minister revoke the decision.
In September 2016 Dutton cancelled Wehi's visa under the new law. Wehi applied for the decision to be revoked, but the following February Dutton decided not to reinstate his visa, finding that he was likely to reoffend, and that he represented an unacceptable risk of harm to the Australian community.
Wehi applied to the Federal Court for judicial review, arguing that the decision not to reinstate his visa was unreasonable, and that Dutton had failed to adequately address his claim. However on August 10, Justice Darryl Rangiah rejected Wehi's application.
Wehi's lawyer Terry Fisher declined to comment on Wehi's case. However, he told BuzzFeed News that Australian citizenship is a "legal construct", and that Indigenous people will not be Australian citizens unless they meet additional criteria.
"As we've seen from recent cases, sometimes this is simply a question of not having the right paperwork in order," he said.
Lawyers for Daniel Love, an Aboriginal man who was a Papua New Guinean national, and whose visa was cancelled following criminal convictions, had planned to argue before the High Court that the Australian Constitution did not allow the government to deport Aboriginal people who are members of the Australian community. However, the case was dropped after Love's visa was reinstated last month.
Fisher said visa cancellations on the basis of character "carry extremely harsh results, namely permanent exile from Australia".
"There's no real consideration of a person's individual circumstances until after a cancellation occurs, and in the interim they're imprisoned," Fisher said.
"Additionally, the appeals process has a very restrictive timeframe and is incredibly difficult to navigate from inside a prison or detention centre. There is very little support provided to them, even to those who are the most vulnerable, such as refugees, illiterate prisoners or persons with disabilities or mental illness. We've seen families torn apart and people placed in really desperate situations."
BuzzFeed News has previously reported that other Indigenous people have had their visas cancelled, been held in immigration detention and in some cases deported.
There are no official statistics available indicating how many people with Aboriginal or Torres Strait Islander backgrounds may have had their visas cancelled.
Do you have a story about visa cancellations? Contact this reporter at hannah.ryan@buzzfeed.com

UPDATE
The Department of Home Affairs declined to comment on Wehi's case. Asked how many Indigenous people had visas cancelled or were deported since the 2014 changes to the Migration Act introducing mandatory visa cancellations following prison sentences of 12 months or more, a spokesperson said a breakdown of statistics to this level of detail was not available.