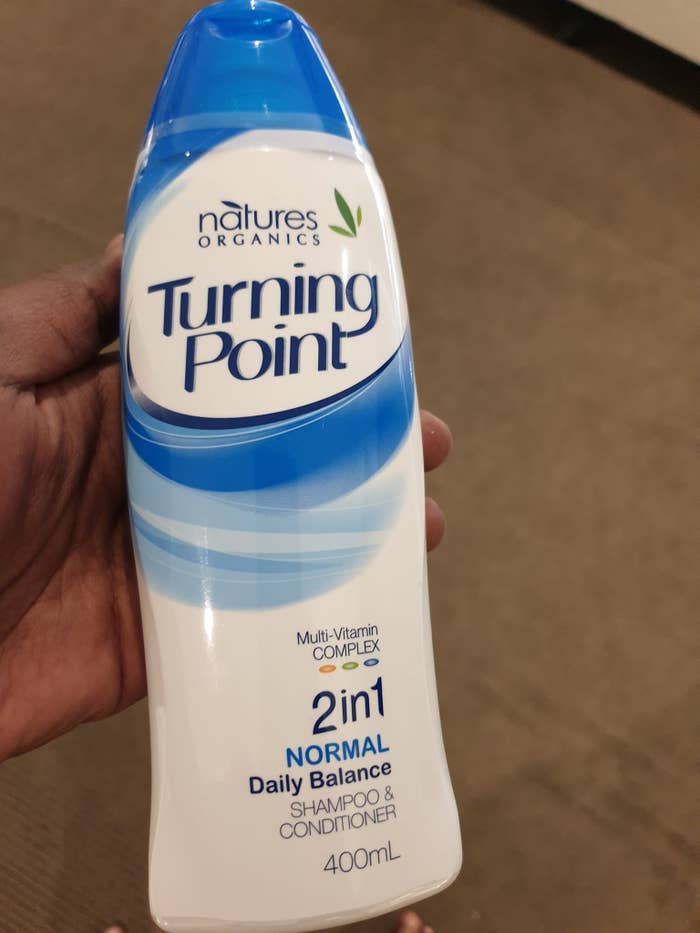 Men held in a hotel doubling as a detention centre are washing their hands with 2-in-1 shampoo and conditioner in an attempt to protect themselves, as the coronavirus outbreak spreads across Australia.
Asad*, a Somali refugee who has been held in the Mantra Bell City hotel in Melbourne for the past five months, told BuzzFeed News the Turning Point product was the only thing reliably supplied to the detainees.
It was only on Thursday — seven weeks after a case of COVID-19, the disease caused by the novel coronavirus, was first reported in Australia — that hand sanitiser bottles appeared in the hotel, another man told BuzzFeed News.

The men are held in close quarters in the hotel. Although they can buy soap in the canteen, most of the men are smokers and they cannot afford soap as well as cigarettes under the points-based system they use to make purchases, Asad said.
Refugees and immigrants held in detention centres, and so-called "alternative places of detention" like hotels, around Australia were told on Wednesday that they will no longer be able to hug their visitors or shake their hands under new rules to protect them from the coronavirus pandemic.
The rules are due to be implemented on Thursday. Detainees will also have to sit a distance apart from their guests.

Asad said that before Wednesday, the men in the Mantra had not been given any advice or information about coronavirus from official channels.
The dozens of men held in hotels in Melbourne and Brisbane have mostly been brought to Australia from offshore detention on Nauru and in Papua New Guinea for medical treatment, including for a range of physical conditions.

"There's a number of guys who are living with asthma, and are more vulnerable than other guys," Asad said. "There are some guys who are really very weak."

Asad said he was concerned that there was a "lack of responsibility" from medical contractor International Health and Medical Services (IHMS). "They are supposed to give us awareness, and tell people to be more hygienic. They're the medical experts," he said.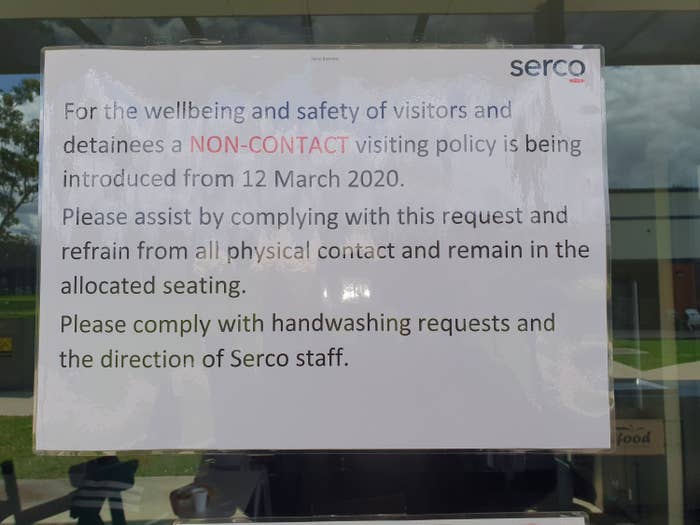 Asad said his fellow detainees were glad the government was now acting to try to prevent the virus from reaching their hotel.

"But the question we are asking ourselves is: what about the staff who are with us all the time?" he said. The men are monitored by guards from Serco at all times, and are generally not able to leave the hotel.
If they do go on an excursion to a doctor or to the nearby detention centre, they are subjected to pat searches on the way out and back in. The guards also play pool and cards with the detainees.
Although the men held in the hotel are isolated from the rest of the world in many ways, Asad said that did not bring him comfort.
"This is a hotel," he said, raising concerns that there were many travellers in the hotel who used the same elevators as the refugees. A number of men in the hotel said the first floor is currently being used as temporary accommodation for people who have just arrived at the airport and are going to be deported.

"Although we are isolated, we don't think it's safer than other places," he said. "We are also vulnerable. If this illness comes to this hotel I think everyone will be infected."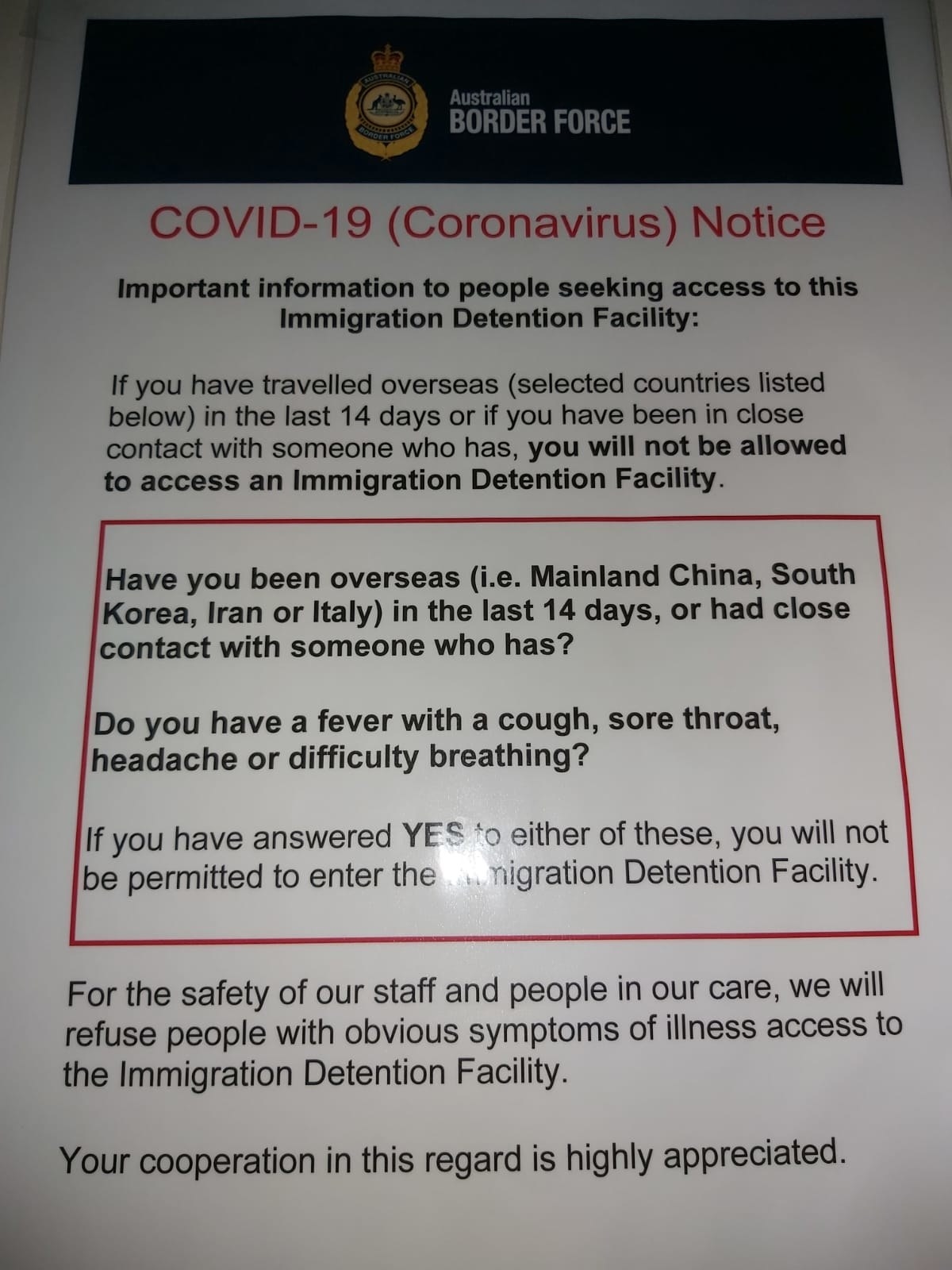 An Iranian man held in Brisbane's Immigration Transit Accommodation Centre, who was brought to Australia from Papua New Guinea to treat numerous health issues, said he had seen footage of people fighting in Australian stores because of a shortage of toilet paper, and he was anxious about the virus.
"No-one is talking about it," he said on Wednesday evening. "There are saying we are safe in here, which I don't think we are."
He was worried about people brought straight from the airport to the detention centre. He had requested a mask but had not been given one, he said.
At Sydney's Villawood Immigration Detention Centre, a detainee asked at a March 3 meeting of the Detainee Consultative Committee — which gives detainees the chance to raise concerns with government and contractor staff — if there was a plan if someone contracted the virus, according to the meeting's minutes.
"ABF informed the detainees they will raise it up with their colleagues," the minutes state. The detainees requested a formal answer from Border Force.

"IHMS stated there is a plan in place, however they can't tell the detainees exactly what is in place. IHMS noted if someone has caught the virus the first thing which will happen is the detainee will go into isolation."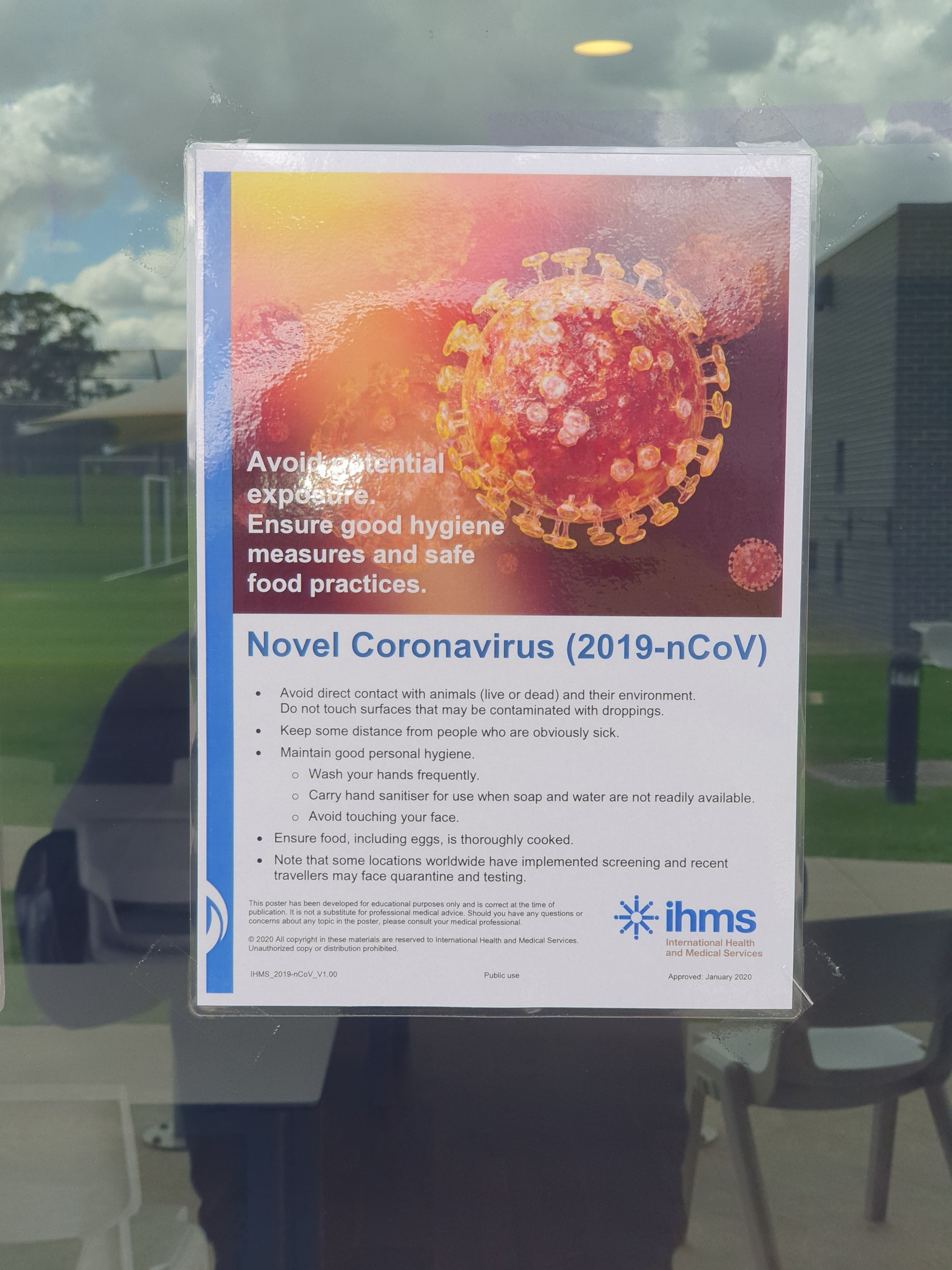 Also at Villawood, a poster recently went up with public health advice about the coronavirus from IHMS.

The advice includes avoiding direct contact with animals and their environment and ensuring food is thoroughly cooked, and keeping some distance from people who are obviously sick. It also notes that people may face quarantine and testing when travelling.
Nauroze Anees, a detainee at Villawood, told BuzzFeed News the poster was "laughable". "We don't have any control over our lives or any of the matters IHMS mentions in that poster," he said.
BuzzFeed News contacted the Department of Home Affairs and Australian Border Force to seek comment and did not receive a response.
* A pseudonym to protect his identity.