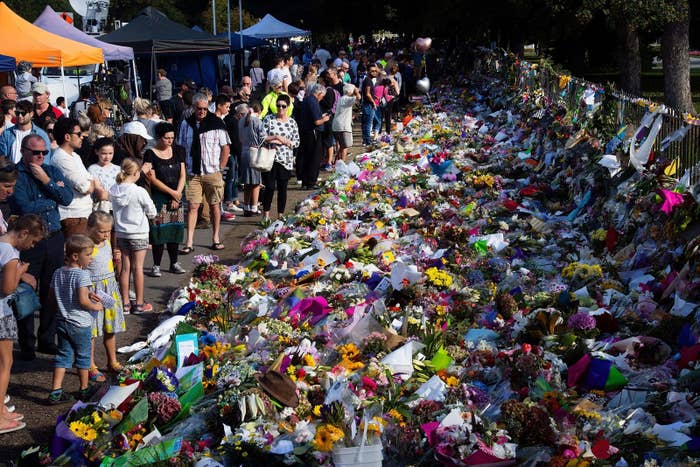 The aftermath of the deadly terror attack in Christchurch bears many hallmarks of the earthquakes that rocked the city eight years ago: wailing sirens, helicopters overhead, emergency services at every turn, a horde of local and international media, and the raw grief of families who had lost loved ones.
Another similarity is less tangible: a community coming together to try to reckon with what has happened.
Nerolie Henford and Anna Barlow, friends in their 50s, recall in detail the February 2011 aftershock that killed 185 people and left the city centre in ruins.
On Tuesday afternoon, the pair were visiting the impromptu memorial set up by the Botanic Gardens, where thousands of locals have laid flowers and paid their respects since the shootings on Friday.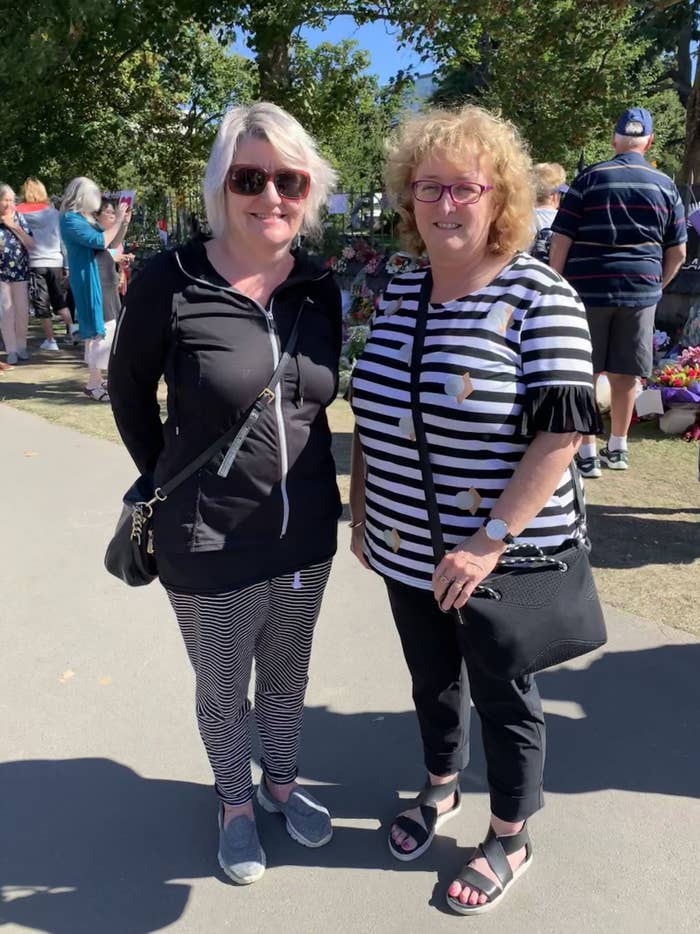 "It's just bringing back all the anxiety and all the stress that we felt through the earthquakes. It's just all come back big time and dumped on us, full-on," Barlow said.
Both Henford and Barlow were glued to the news over the weekend.

"You just sat, like you did after the earthquakes, by the TV — if your TV went on after the earthquakes, of course, power and stuff like that," Henford said. "You just were glued, trying to work out, trying to fathom who would actually do something like this and why they'd do it."
While the massacre is drawing memories of the earthquake back to the surface, there are stark differences between the two events.
"You had to go into survival mode with the earthquakes," Barlow said. "We had no power in the house, everybody was affected, everybody was in the same boat and you were in control of what you did and everything — but this [the shootings] is just out of our control."
Dahya Budhia, who has lived in Christchurch all his life, was also quietly paying respects at the flower wall.
Like many in the city of 400,000, he has a personal connection to the attack. Budhia was family friends with Junaid Ismail, a 35-year-old father of three who was murdered on Friday. Budhia's father immigrated to New Zealand from India around the same time as Ismail's grandfather.
"Our fabric of society has been destroyed," he told BuzzFeed News.
"We accepted the earthquakes because it was a natural disaster. And you knew you could do something about it. But this is… how do I put it?" He paused. "We would always go away on holiday overseas, and come back and say, 'you know, this is a peaceful place'."
That has now been shattered, Budhia said, becoming emotional.

He said the mass shooting, in which the Muslim community was deliberately targeted, feels different to the earthquake, which was "overwhelming" for many.
"When it was the earthquake, it was a bit scattered and everyone was really too busy and involved with their own problems to really show it," he said. "This here, what it has disturbed is our way of life."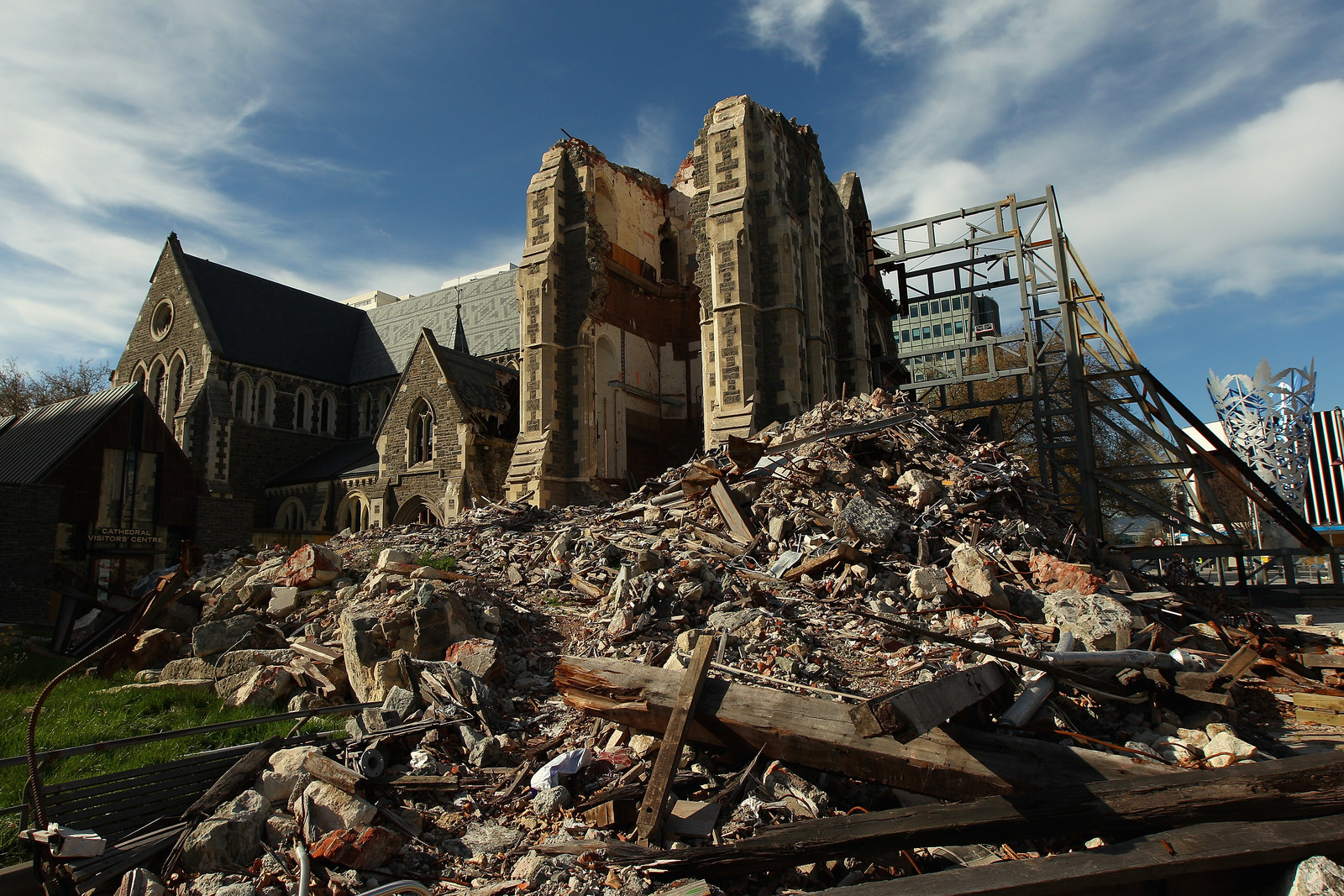 Clinical psychologist John de Freitas moved to New Zealand from South Africa 24 years ago, partly because New Zealand was safe.
He told BuzzFeed News that the shootings have triggered a feeling of "here we go again" for Christchurch residents.
In both cases, people's immediate reaction was to find their loved ones and make sure they were safe, he said. Even parents whose children were in lockdown went and sat in their cars outside schools.
"It was the same in the earthquake," de Freitas said. "The first instinct is to go through traffic, through broken traffic lights, to get to our children. We were in a panic to protect those who are close to us."
Although the major earthquake was eight years ago, de Freitas said Christchurch residents have lived through hundreds of aftershocks and still carry the memory of what happened: the sights, smells and sounds.
De Freitas said that for Christchurch residents who've lived through both events the first stage is numbness and shock, and that they are now in the second stage — reaching out to each other with support.
"One of the most powerful anti-distress mechanisms is the ability to connect with others," he said, pointing to the thousands of bouquets of flowers residents had laid in tribute to the dead.
A key difference between the earthquakes and the shootings is that this time, New Zealanders are asking themselves tough questions.
"One of the first calls I got was from an 18-year-old in tears, who had somehow got to see the video of the live-stream and asked some existential questions: is this who we can be?" de Freitas said.
A mental health helpline received a fivefold increase in calls following the attack, a Canterbury District Health Board representative told the New Zealand Herald.
De Freitas said other people had spoken of an "incredible shame" that this happened in New Zealand.
"That was a freak of nature," one woman told BuzzFeed News at the flower wall. "This was man who did this. Man did this to man."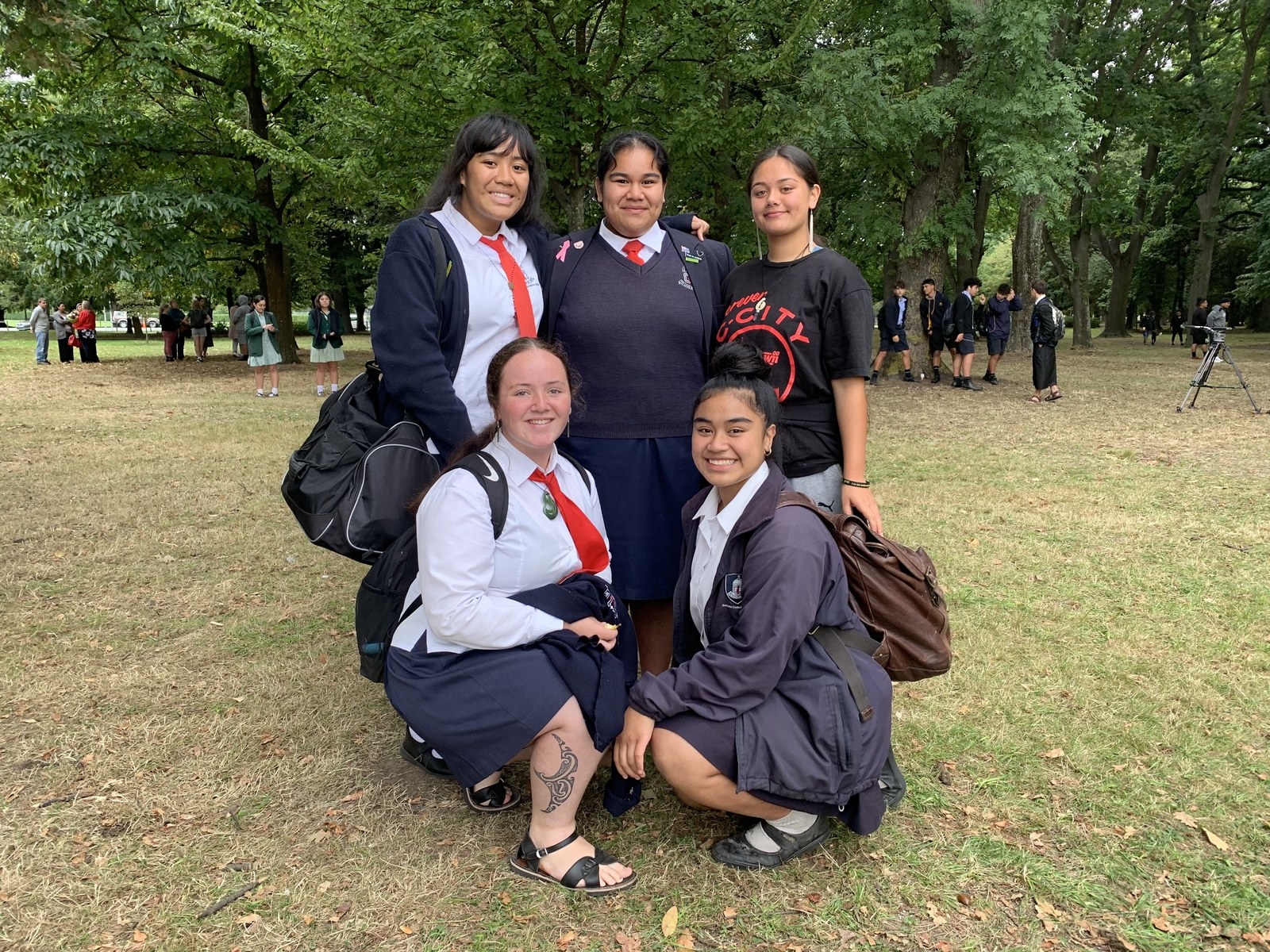 Students from Catholic Cathedral College were also making the comparison as they attended a vigil after school on Monday afternoon.

"The earthquake wasn't done by a person. Whilst the shooting … that person had a choice to either stop shooting or just shoot," said one girl, Vitorina.

They are different, agreed her friend Ella, who lost several family members in the earthquake. But also, in one way, the same.
"All those people who died in the earthquake and in the shooting, they all died for no reason," Ella said. "They were all innocent and nobody deserved to die."