Here's How Much Effort Border Force Is Putting Into Recruiting You
Australian Border Force gave me 107 pages of documents about this 700-word article.
You know the Australian Border Force (ABF). They're the people who look through your luggage to make sure you aren't bringing drugs and wildlife into Australia. You also might remember them from the time they wanted to conduct random visa checks on the streets of Melbourne a few years ago, leading to mass protest.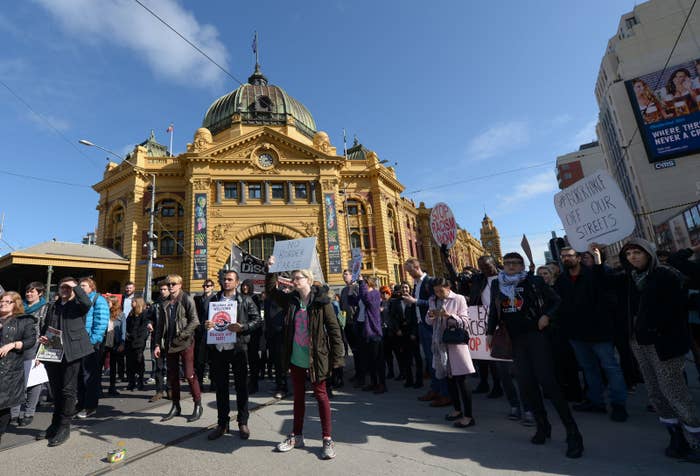 Anyway, it seemed like they were trying to recruit trainees by publishing a listicle on a pop culture website.
Now, I work for BuzzFeed. I love lists!

But I was curious about this one. I wanted to know: how did an advertising campaign for this law enforcement organisation end up on a pop culture website?
So I asked the government for the documents that led to the creation of this 700-word article.
And here are four valuable things I learned from the 107 pages I got back!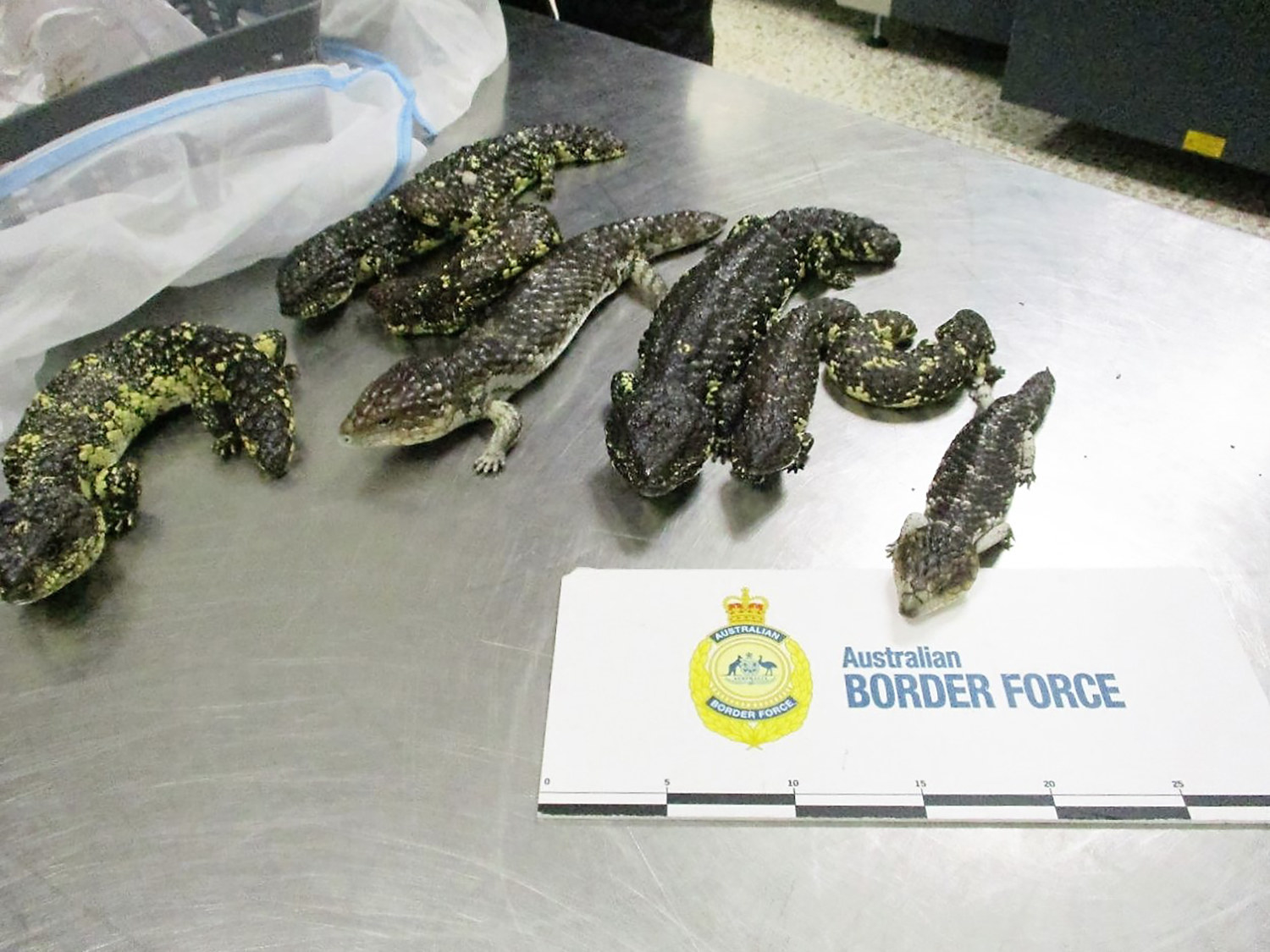 1.
A LOT of emailing went into making this article happen.
Like, a lot. Under freedom of information law I was only entitled to get emails that involved the government (so no emails between the writer and editor at the media organisation, for example). Can you guess how many emails I got back?
Here's how it all came together: ABF had a recruitment drive coming up for its trainee program.
It put together a media plan to advertise for applicants. The plan included an "advertorial", particularly targeting women. It gave an eight-page brief to its media agency, which then linked up with Popsugar, where a similar advertorial had been published the year before. Then a whole lot of emailing ensued.
Here's a random sample of the emails so you can get a taste:



There were so many emails.
The 107 pages I got back included:
- a brief for the government's media agency
- a brief for Allure (with a few rounds of drafting)
- a couple of article drafts and suggestions
- emails between Allure and the agency discussing the brief and potential ideas
- invoices
- Allure's media kit
- a communication plan for the recruitment drive, and emails back and forth about it
- emails with preview links once the article was ready
2.
The government was pretty happy with the article and only made a few changes to the draft.
In their brief they said they wanted the voice of the article to be "young, fresh, professional, exciting and dynamic", and apparently that's what they got.

3.
It took a few weeks to pull together.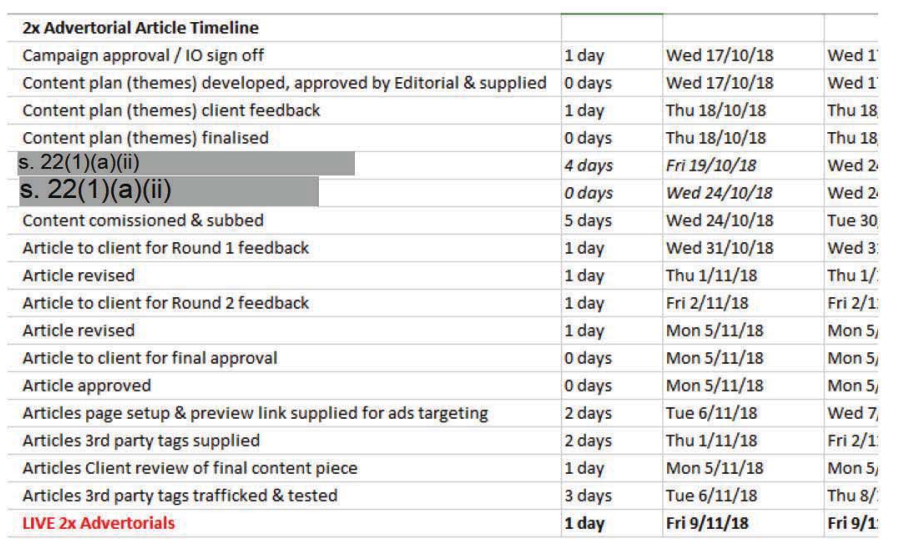 4.
A similar article the previous year got just 2,369 page views.

But here's one thing I sadly didn't learn: how much it all cost.

So, there you have it: the tea on ABF's attempts to recruit you via a pop culture website.