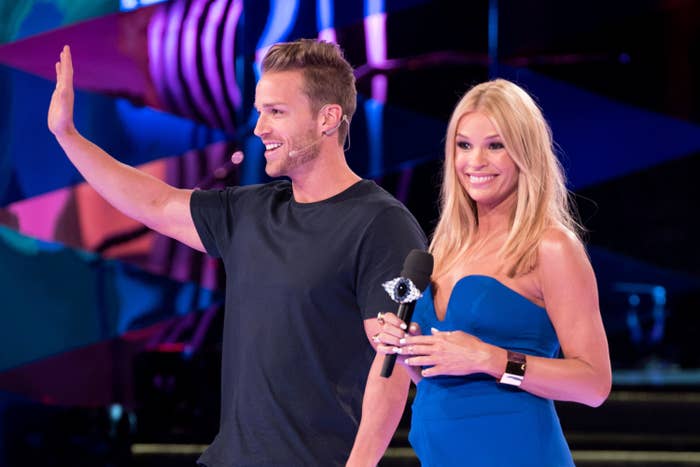 Let me clear up one very important thing: the contestants in the new season of Big Brother Australia DO know about the coronavirus outbreak.
On Monday, the Australian's Media Diary reported this: "Diary hears housemates were locked in the BB house three weeks ago without as much as access to a mobile phone, making them blissfully unaware of society's recent madness."
The story was picked up by several websites including the Daily Mail and Pedestrian, who declared the contestants had "no idea" about the coronavirus.
But the production company behind the reboot told BuzzFeed News that isn't the case.
"Housemates have been brought across the current situation and we are in constant contact with the families to keep all involved up to date," a spokesperson for production company Endemol Shine Australia said in an emailed statement.
The housemates are already socially distanced from the world, if not from each other, in a house in Sydney's North Head.
BuzzFeed News asked the company when exactly the housemates were told about the pandemic — crucially, was it before or after the story in the Australian? — but has not yet received a response.
Just how much the contestants know (Infection rates? Flattening the curve? Social distancing? Pandemic status?) is also unclear.
The first Australian cases of COVID-19, the disease caused by the coronavirus, were reported in January 2020, well before the contestants entered the house, so it's safe to assume that they already knew there was a virus, but not necessarily how urgent the outbreak has become.
The first Australian death caused by the disease did not occur until March 1. The World Health Organization declared the virus a pandemic last week, in the early hours of March 12.

Endemol Shine Australia said that it takes its contestants' health "extremely seriously" and is working in line with current guidelines while pushing ahead with production.

This season is the first to be pre-recorded, so we should all be able to watch as the housemates learn about the spread of COVID-19 if it goes to air as planned later this year.

The new season will be hosted by Sonia Kruger, and is set to air on Channel 7.