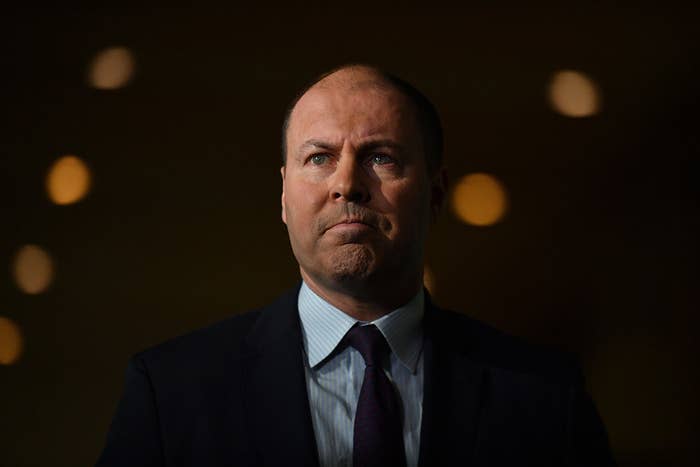 Facebook and Google will be forced to pay media organisations for news under a bold new plan from the Australian government.
Treasurer Josh Frydenberg said on Monday that Australia would seek "to become the first country in the world to successfully require payment for content".
"It is only fair that the search ­engines and social media giants pay for the original news content that they use to drive traffic to their sites," he wrote in an op-ed.
In Australia's $9 billion online advertising market, Google grabs around 47% of the spend, Facebook 24%, and 29% is shared among other players.
The coronavirus crisis has worsened conditions for media organisations, with a steep decline in advertising revenue leading to pay cuts, stand-downs, reduced hours and foreshadowed layoffs.

The plan is to impose a mandatory code of conduct on digital platforms to address the imbalance in bargaining power between them and media companies.

The code will include provisions relating to value exchange and revenue sharing, transparency of ranking algorithms, access to user data, presentation of news content, and penalties for non-compliance.
The coronavirus crisis led the government to abandon earlier plans to get the digital platforms and media organisations to negotiate a voluntary code of conduct to govern the relationship between them.

Negotiations had been underway since December, facilitated by government agency the Australian Competition and Consumer Commission (ACCC), but were moving too slowly, the government announced on Monday. Multiple media outlets operating in Australia, including BuzzFeed News, had participated in consultations.
There had been "no meaningful progress" on the "fundamental issue" of the digital platforms paying for content in those negotiations, treasurer Josh Frydenberg wrote in an op-ed announcing the policy shift. The ACCC had told him there was "no expectation of any even being made".
The mandatory code is set to be unveiled in July and legislated soon after.
The ACCC spent 18 months on a landmark inquiry, published in mid-2019, which found Google and Facebook had become unavoidable trading partners for Australian news media businesses who wanted to reach audiences online.
It also found that news was a key part of the platforms' business, with 8-14% cent of Google search results including news reports.

The code will "create a level playing field where market power is not misused, companies get a fair go and there is appropriate compensation for the production of original news content," Frydenberg said.