This Aboriginal Man Is Suing The Government For $200k For False Imprisonment
Daniel Love spent seven weeks in immigration detention. "By any commonsense measure Daniel is an Australian," says his lawyer.
Daniel Love, the Aboriginal man who was held in immigration detention and threatened with deportation to Papua New Guinea, is taking the government to the High Court and claiming $200,000 for false imprisonment.
In a claim filed on Monday, Love's lawyers argued that he was illegally detained for seven weeks in the Brisbane Immigration Transit Accommodation detention centre. They are asking the court to rule that an Aboriginal person with strong connections to the Australian community cannot be deported or put in immigration detention, because they cannot be considered "aliens" under the Australian Constitution.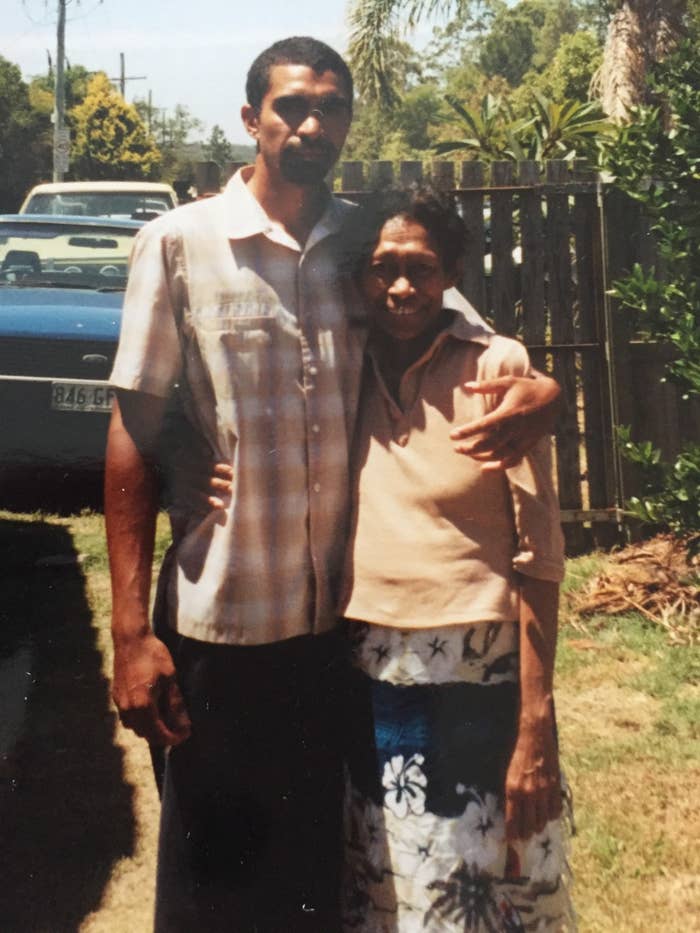 "By any commonsense measure Daniel is an Australian, notwithstanding that he didn't get his paperwork right when he was a little boy and brought to Australia," Love's lawyer Rod Hodgson of Maurice Blackburn told BuzzFeed News.
Love, who was born in PNG to an Aboriginal father and has not left Australia since age six, had his permanent resident visa cancelled after he was sentenced to 12 months in prison for an assault.
Instead of being released when he was granted parole, he was handcuffed and transferred to immigration detention. He remained there for 49 days, until the Department of Home Affairs overturned his visa cancellation late last month after his lawyers intervened.
If the court rules in Love's favour, it would be a significant decision with wider ramifications.
BuzzFeed News has previously reported that other Aboriginal people have also have been detained and in some cases deported. Although it unusual for Indigenous Australians not to have citizenship, being Indigenous does not automatically entitle a person to citizenship, and Indigenous non-citizens are subject to the same strict migration laws as non-Indigenous people.
A High Court win could mean that people in Love's position would be entitled to remain in Australia, whether or not they have valid visas, and that the government has no authority to deport or detain them.
In support for his claim for damages, Love's lawyers argue that he suffered "distress, embarrassment and humiliation" because he was an Aboriginal man in immigration detention, and that other detainees in the detention centre were aware of his Aboriginal appearance. He was also distressed at not being able to see his five children, who were born in Australia and have Australian citizenship, and his family.
Love was "very, very fearful" of being deported to PNG, Hodgson says.
"His knowledge of PNG had him very worried. PNG is a dangerous place and a person who goes up there with no family connections, no money, would be quite objectively in great fear of their personal welfare."
In his claim, Love's lawyer state that he suffered from anxiety, sleep deprivation and loss of appetite in detention. "All pretty natural consequences of his detention in those surprising circumstances," said Hodgson.
The claim also alleged that while he was in detention Border Force did not communicate with Love about what was happening with his case, or keep him informed about the progress of his detention or deportation.
If it proceeds to a hearing, the case will likely be heard next year.
The Department of Home Affairs did not respond to a request for comment.
Do you know more? Contact this reporter at hannah.ryan@buzzfeed.com or on Signal at +61 488 601 373