Pedro saiu pra comprar pão e voltou com uma Kombi no lugar de seu carro.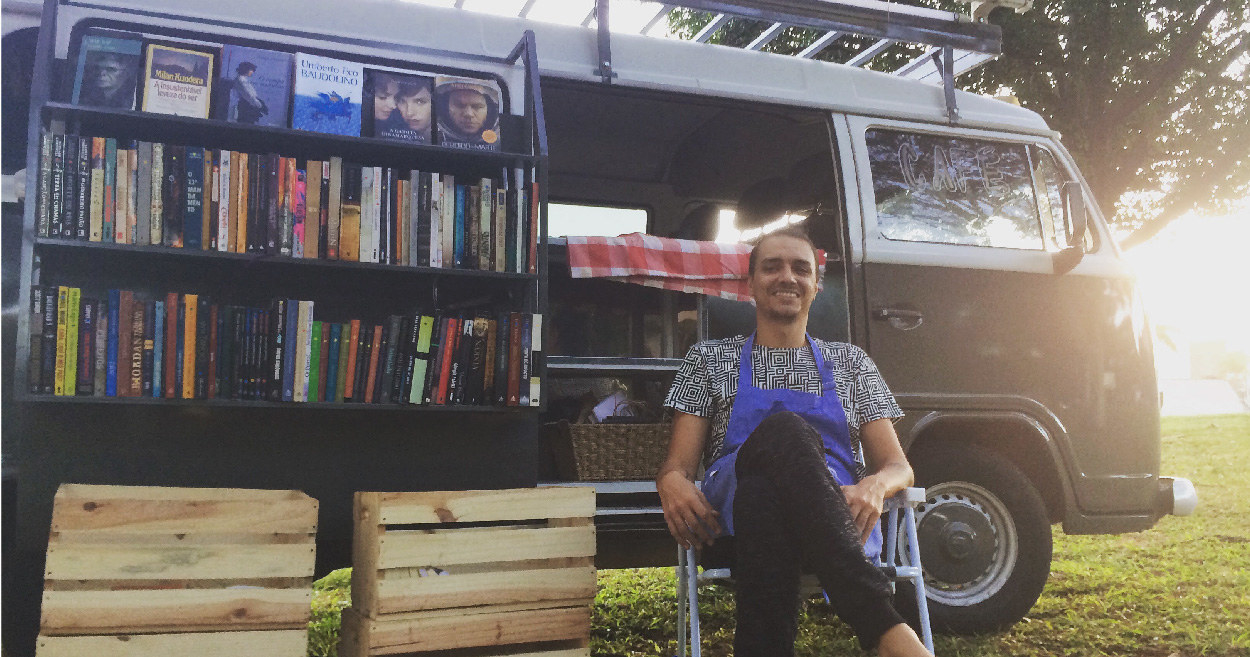 Já havia conversado com sua esposa Monna sobre o assunto, que o apoiava mas não via como fazê-lo.
Pedro ainda dá aulas, mas pretende viver apenas de sua Kombi.
No início ele queria fazer parceria com editoras independentes, mas enquanto isso ele está colocando livros pessoais à venda, e garante que não é dor alguma ver seus livros sendo comercializados para que o leitor se divirta e passe o tempo com aquele livro que um dia já foi desse livreiro, além disso disse: "A interação com as pessoas, tanto as leigas em literatura quanto as que entendem mais do assunto, é algo que me move". Agora só falta torcer pra que ele venha até nós também!
This post was created by a member of BuzzFeed Community, where anyone can post awesome lists and creations.
Learn more
or
post your buzz!