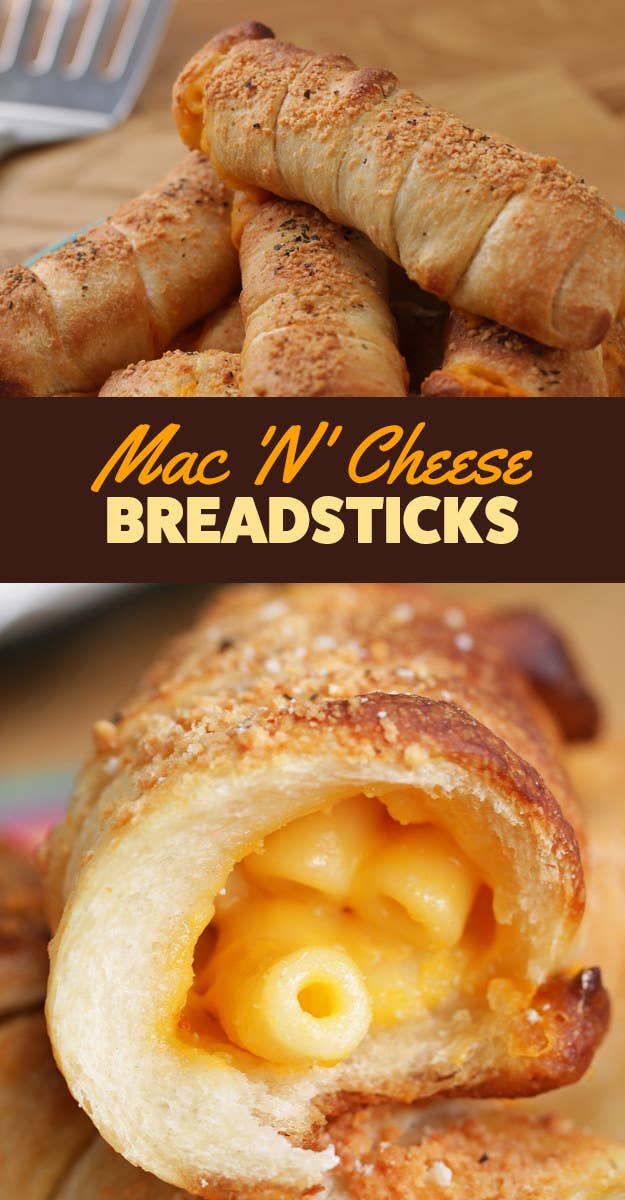 Doesn't get more delicious than a plate of freshly baked breadsticks, huh?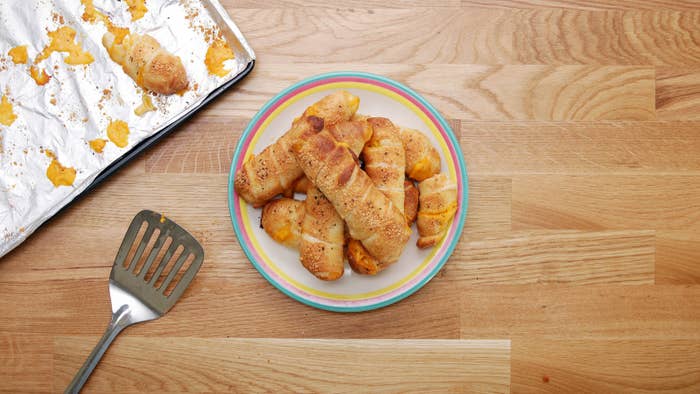 WRONG! It does. These breadsticks are filled with mac 'n' cheese.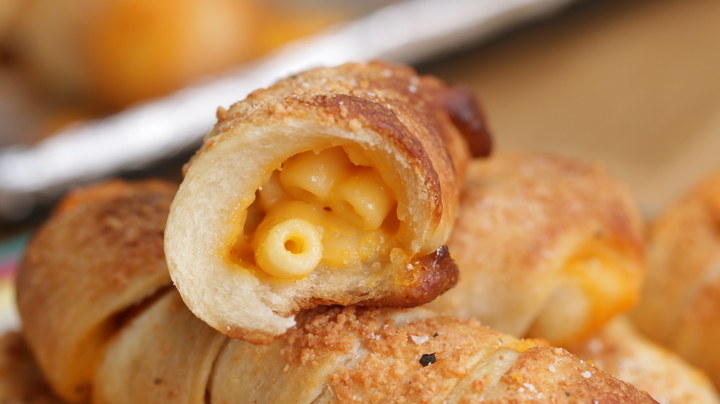 Filled. With. Mac 'N' Cheese.
Oh, and they're super easy to make. Start by slicing some frozen mac 'n' cheese into sticks.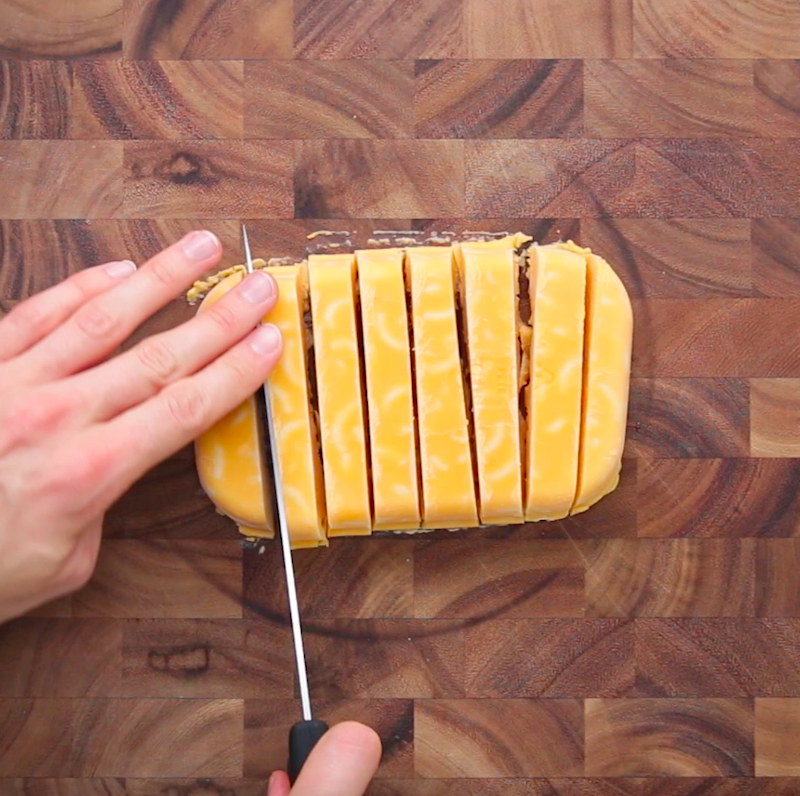 Then, do the same with some pizza dough.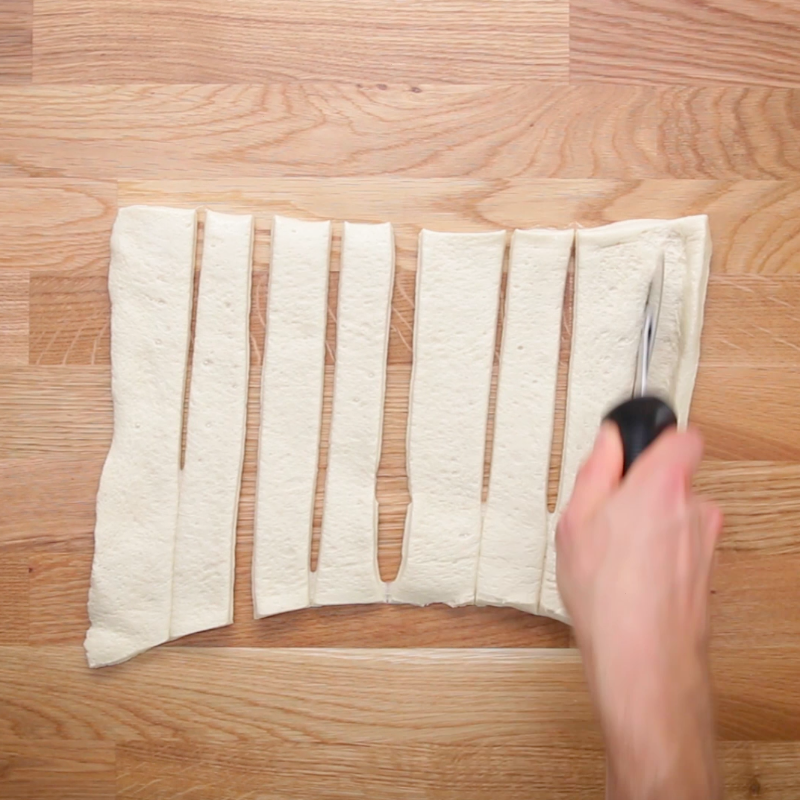 Wrap the pizza dough around the mac and cheese, making sure not to leave any gaps.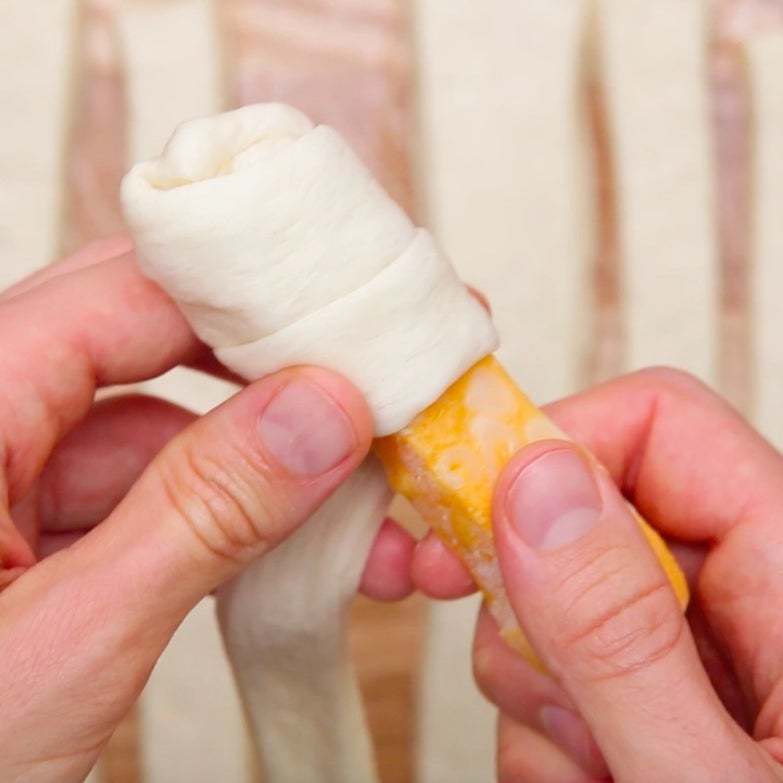 Then place on a greased baking sheet and sprinkle with olive oil, Italian seasoning, and parmesan cheese, because your breadsticks deserve it.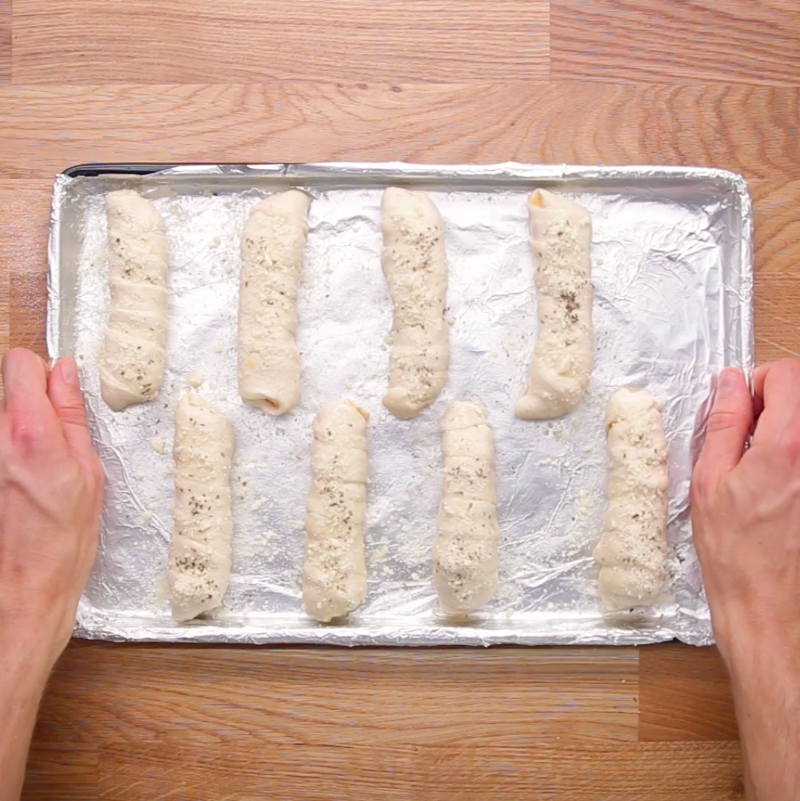 Bake until golden brown, and eat while the bread is still warm and the mac and cheese is nice and gooey.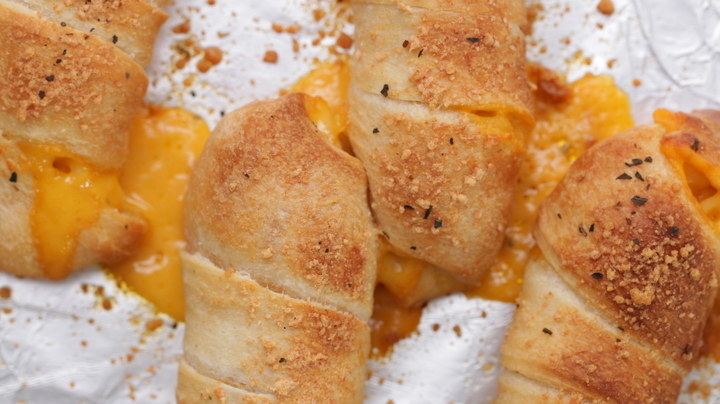 Mac 'n' Cheese Breadsticks
Makes 8
INGREDIENTS

1 frozen macaroni and cheese dinner
1 tube of premade pizza dough
Olive oil
Parmesan cheese
Italian seasoning
PREPARATION
1. Preheat oven to 400°F/200˚C.

2. Grease a foil-lined baking sheet with cooking spray.

3. Remove macaroni and cheese (still frozen) from the packaging. Using a sharp knife, carefully cut into 8 equal-sized sticks. 

4. Unroll pizza dough. Using a pizza cutter, cut into 8 strips. 

5. Working quickly, wrap each mac and cheese stick with pizza dough, making sure not to leave any parts uncovered, and place onto greased baking sheet. 

6. Brush each with olive oil, sprinkle with parmesan cheese and Italian seasoning

7. Bake in preheated oven for 18-20 minutes, or until dough is cooked and golden brown. 

8. Remove from oven, allow to cool slightly. 

9. Enjoy!
Recipe by Scott Loitsch
Want BuzzFeed Tasty right in your inbox? Sign up for our newsletter!
If you can't see the signup box above, you can sign up here instead!