He just doesn't SEEM British. You know??? Maybe it's 'cause he's played so many American characters and his accent is so good.
I'm not the only one who forgets, either — mega-star Zendaya, Andrew's friend and costar in Spider-Man: No Way Home, recently said that she also forgot.
In Zendaya's recent Variety Actors on Acting interview with Andrew, they discussed starring in Spider-Man: No Way Home together. "Maybe my memory deceives me, but I want to say we were on the set for Spider-Man, and I kept forgetting that you were English," Zendaya said. "Because you spoke in your American accent the whole time and I was like, 'Oh shit.'"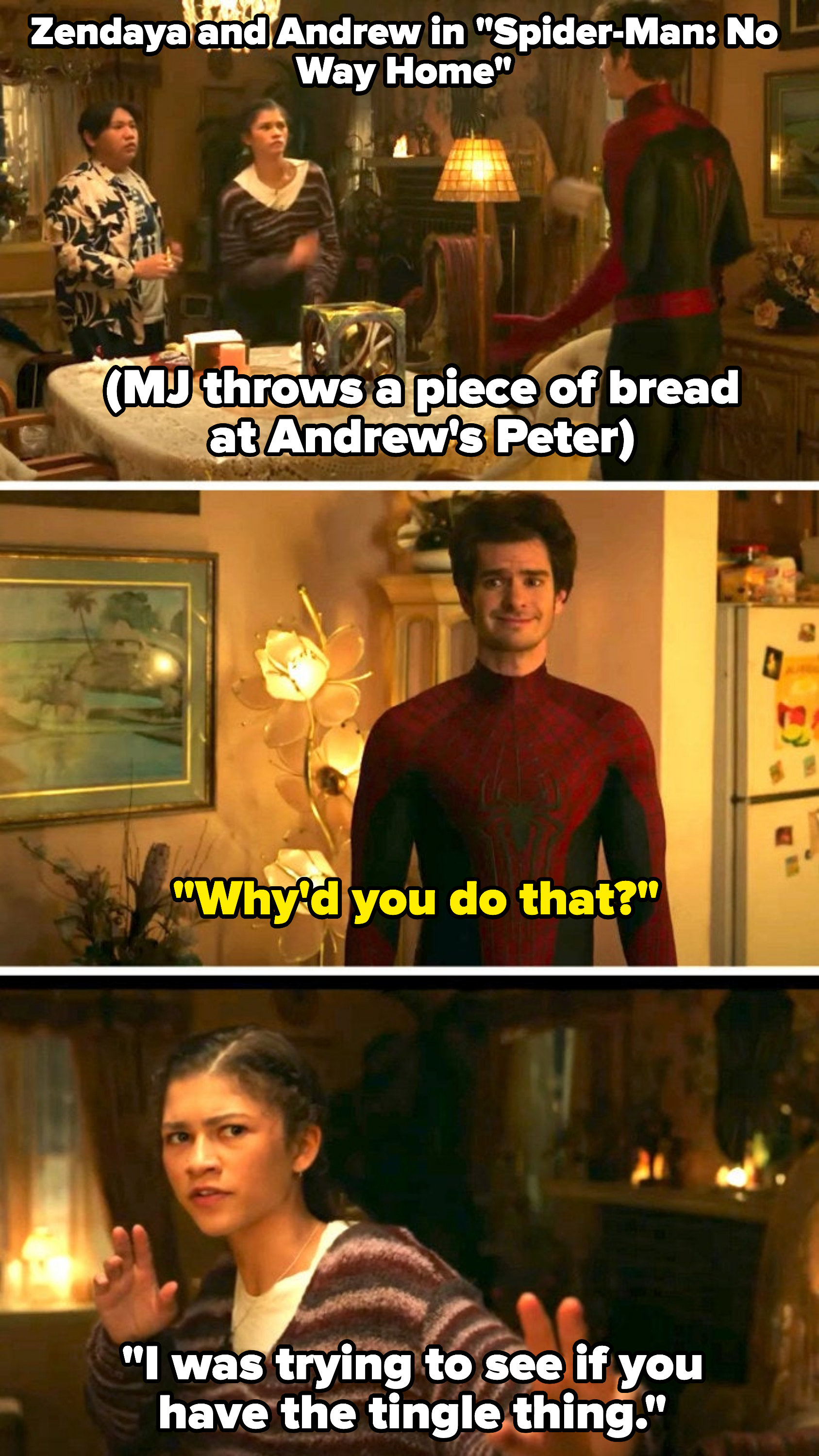 That's right, y'all — Andrew spoke in an American accent throughout filming No Way Home, even when they weren't shooting!!!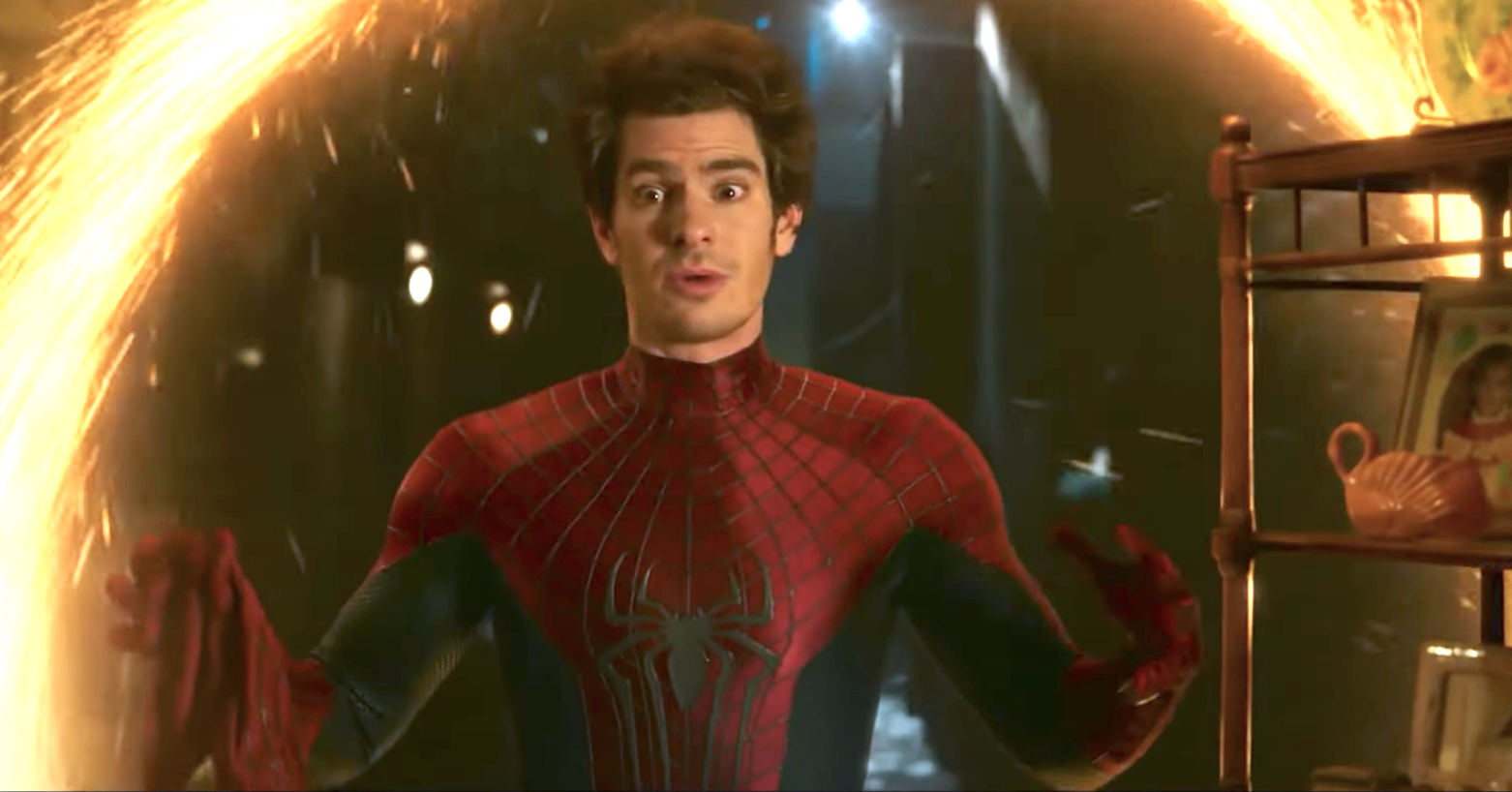 "With an accent for me, I just don't want to confuse my body and I don't want to confuse someone else's system. It's just simpler," Garfield said.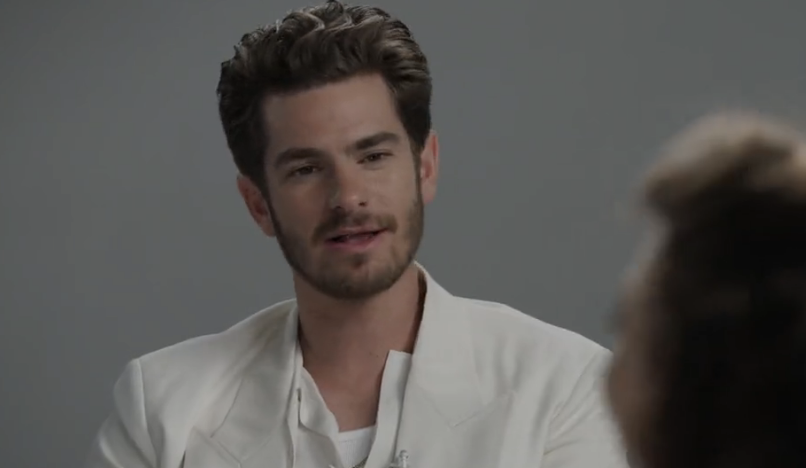 In the interview, they also discussed the film's impact, with Zendaya saying, "The amount of joy that brought people is so cool." Andrew agreed, adding, "It's about brotherhood. And I love the idea that maybe Tom's Peter would've suffered the same fate as Andrew's Peter if Andrew hadn't somehow come into that universe and learned from the mistakes of the past — and made sure that my younger brother and his love didn't have the same fate."
In fact, the very first scene Zendaya and Andrew filmed together was the scene when Andrew catches Zendaya's MJ when she falls — an emotional moment that mirrored Andrew's Peter Parker failing to catch his love interest, Gwen Stacy, in time to prevent her death in The Amazing Spider-Man 2.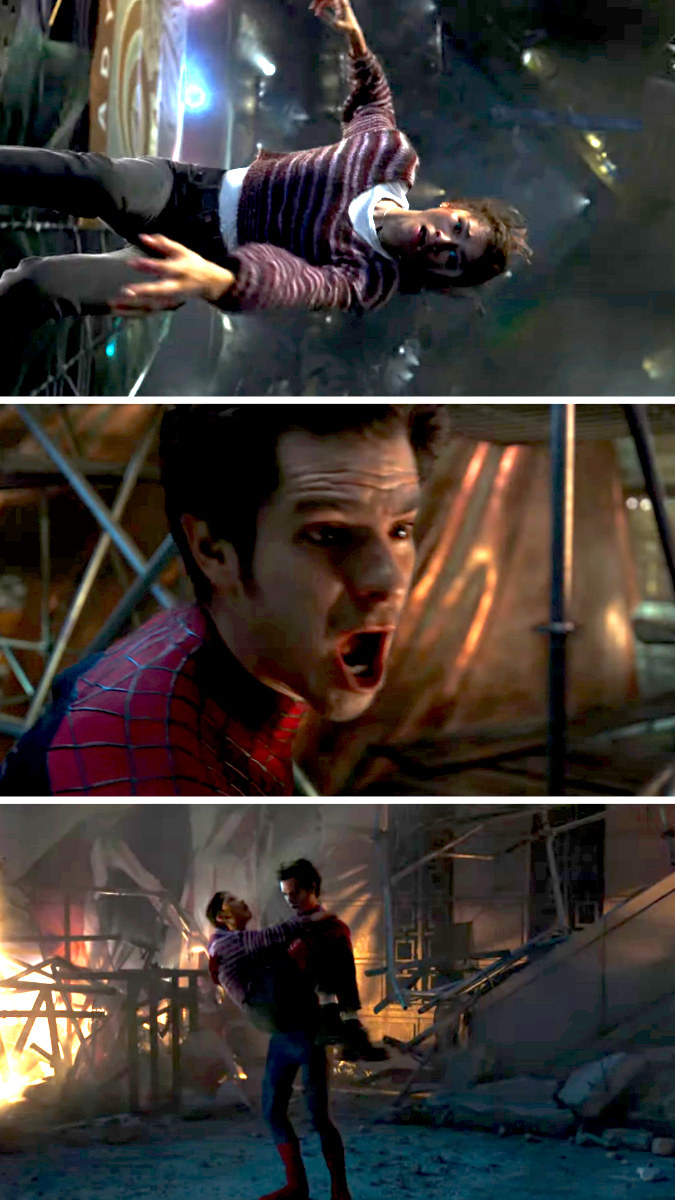 "I remember when I read that, it made me very happy," Zendaya said, with Andrew adding, "I loved shooting that with you so much."
"I met you yesterday. Thanks for catching me. You have to cry. Sorry," Zendaya joked of having to film the scene so quickly after meeting.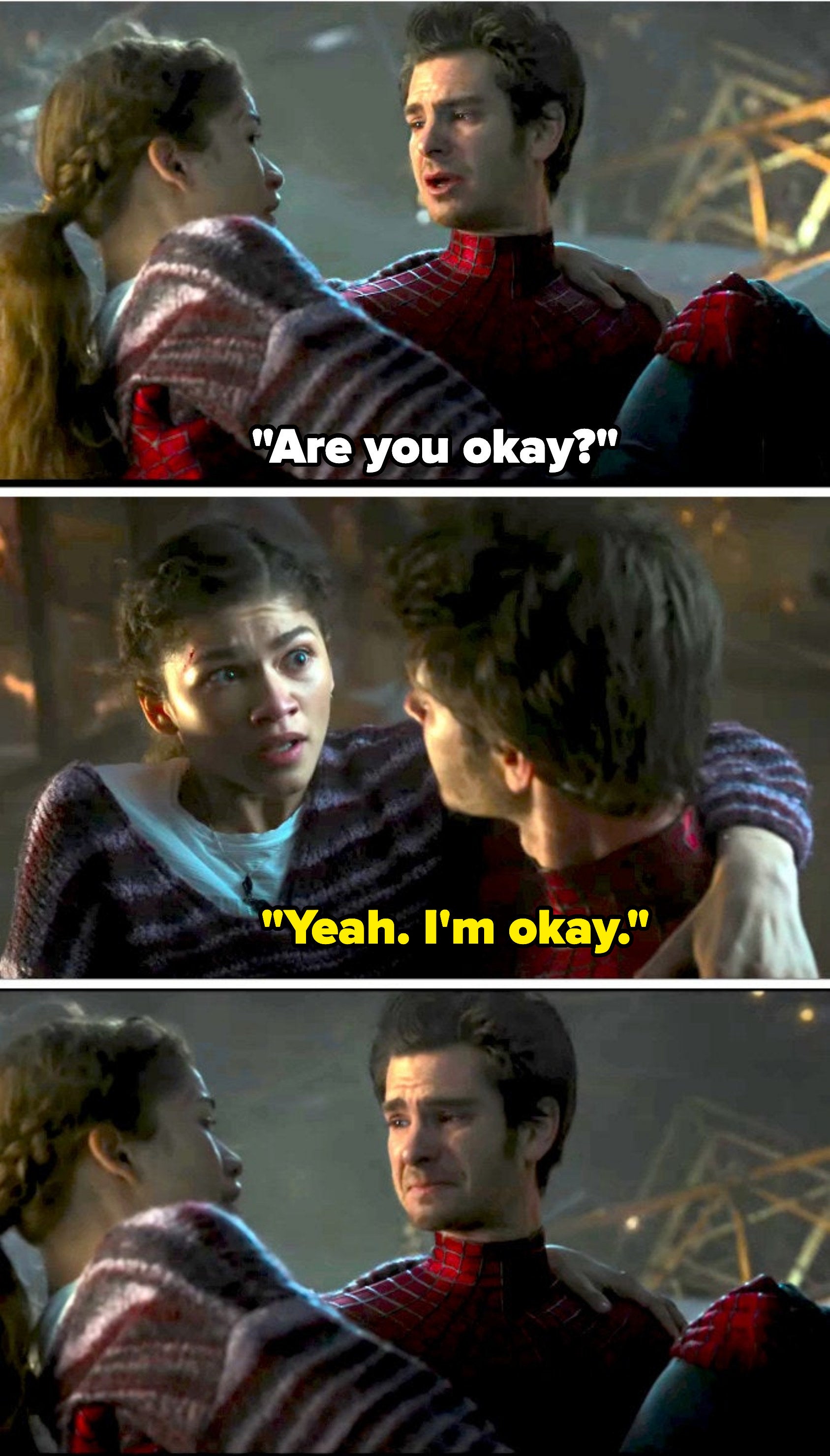 While it was an emotional moment, both said that once it was over, hanging out on set was just "giddy" and "joyful." Zendaya said, "You guys had me dying — like crying laughing — in between takes all the time."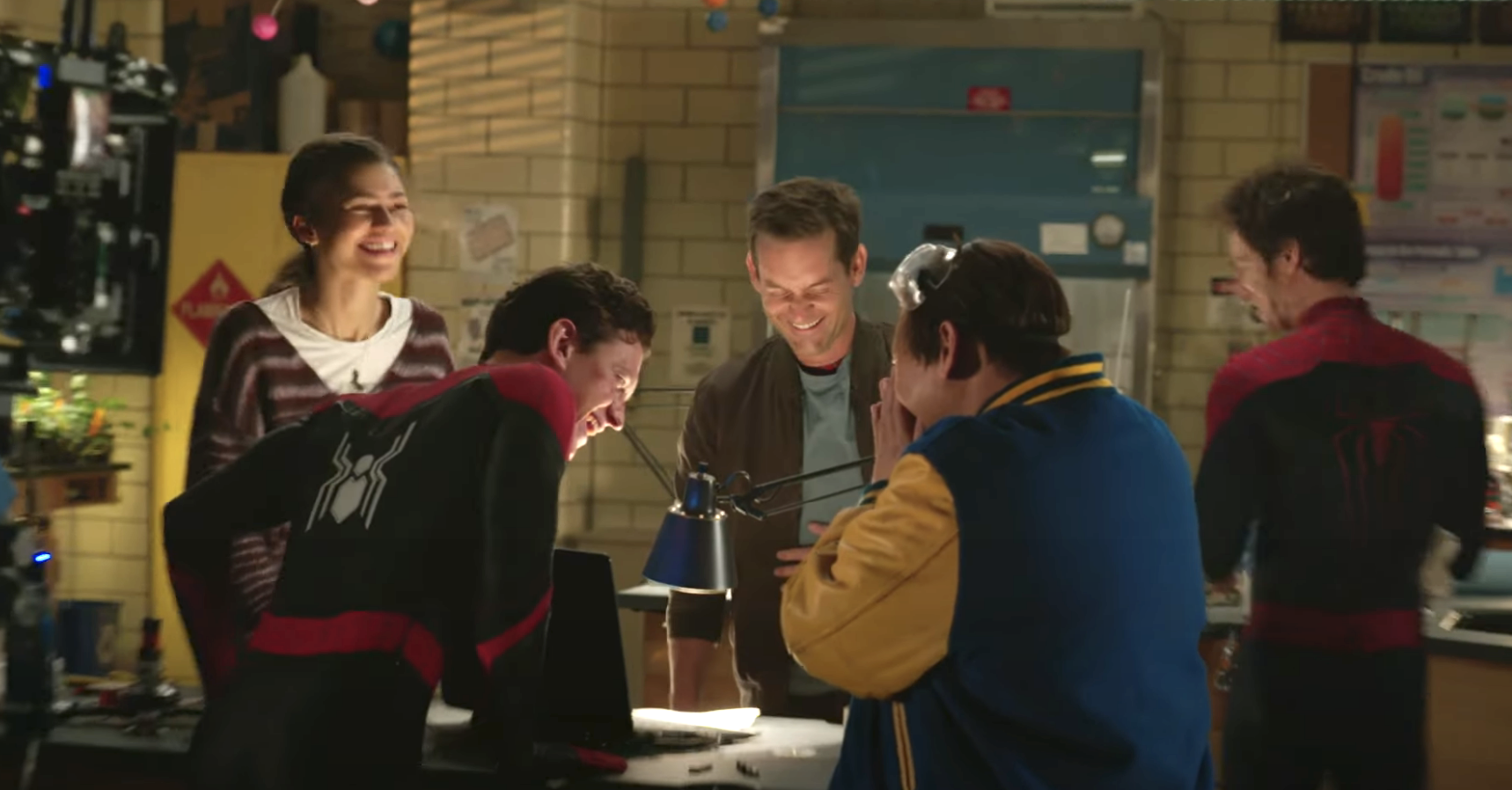 Zendaya also revealed she and costar/boyfriend Tom Holland showed up at Andrew and Tobey's rehearsals for "emotional support," despite not having many lines in the scenes they were rehearsing — though Zendaya said Tom was super nervous about them coming in.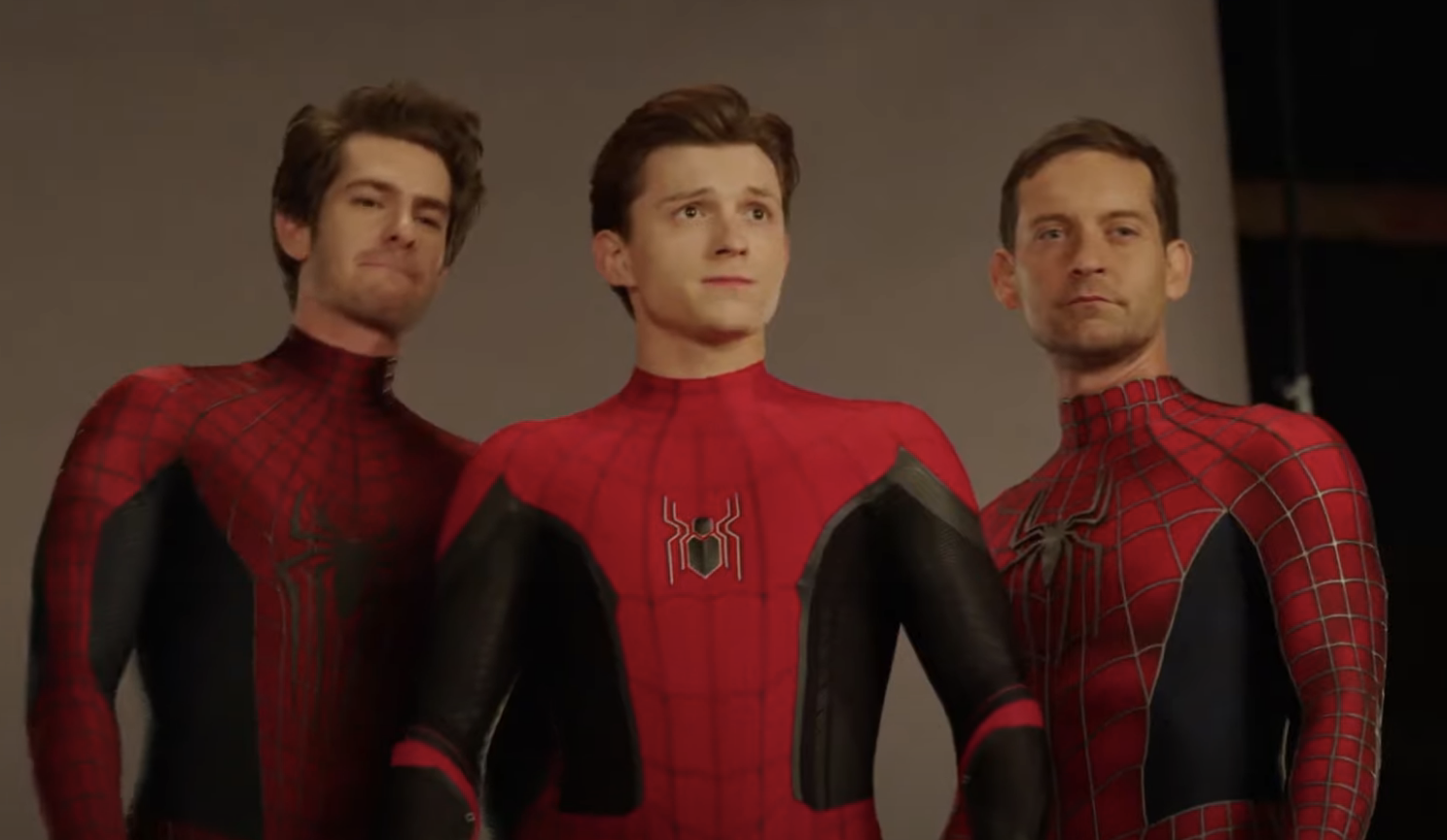 But despite Tom's fears, they got along super well and hung out from the start.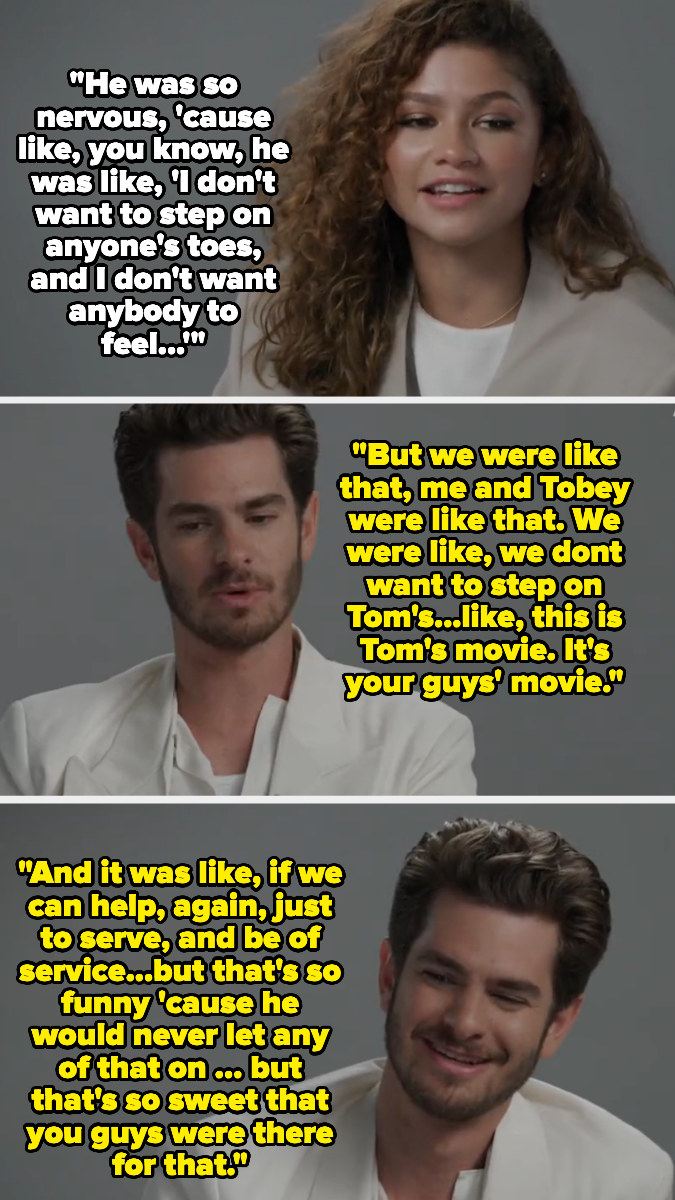 They even had a ton of inside jokes, and Zendaya revealed her and Tom still remember and use them.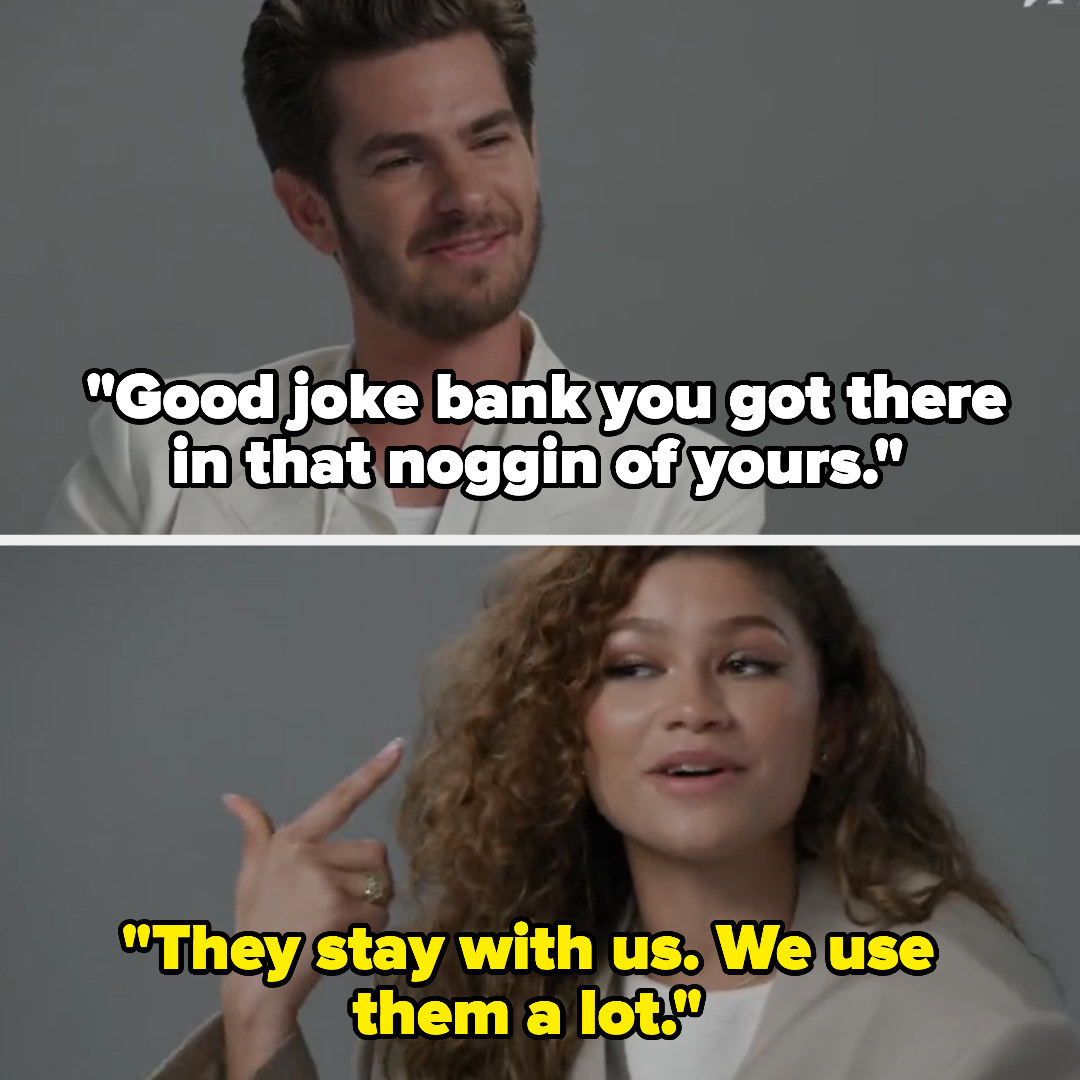 Ugh, what I would pay to have been able to hang out on that set...guess I'll just have to go rewatch No Way Home for the millionth time!!! If you want to hear more of the interview, check out the clip below, or read it here.