I love Tumblr (yes, even still in the year of our lord 2021) because it's a wonderful place for people to say delightfully stupid things.
"What about Twitter?" I hear you say. Well, you can find ridiculous posts there too, but there's also a lot of negative stuff and hate. So, for you, our readers, I dove into the troves of Tumblr to find some ridiculously stupid ideas I just love.
Here are a mere 21 I believe we should implement immediately.
1.
Pretending to be a ghost: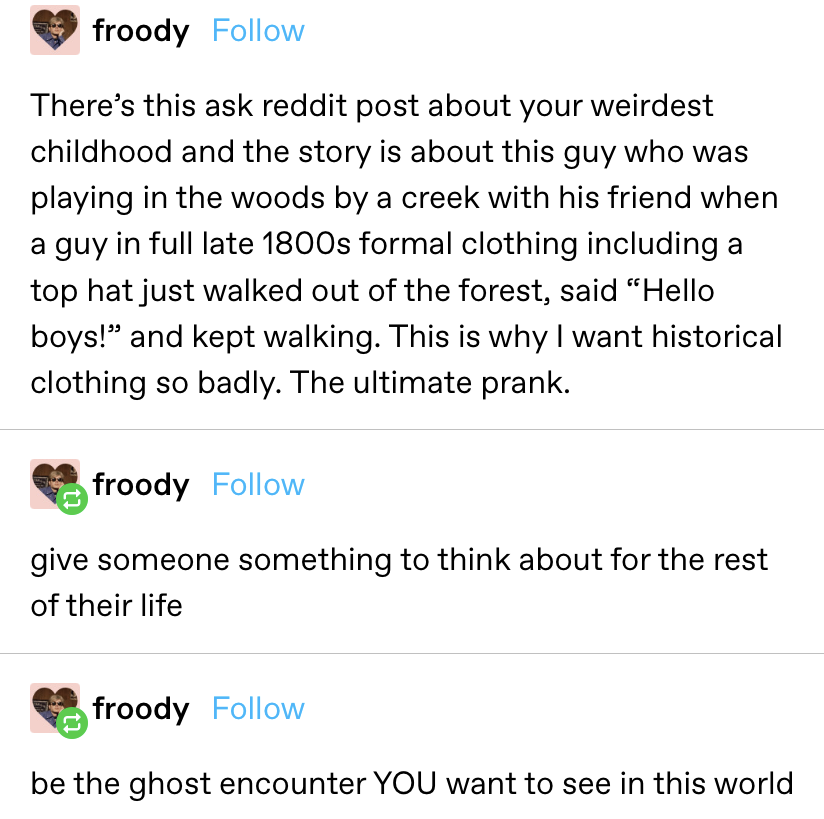 2.
A new, more musical, version of Chopped:

3.
Harry Potter but with transition lenses for Harry: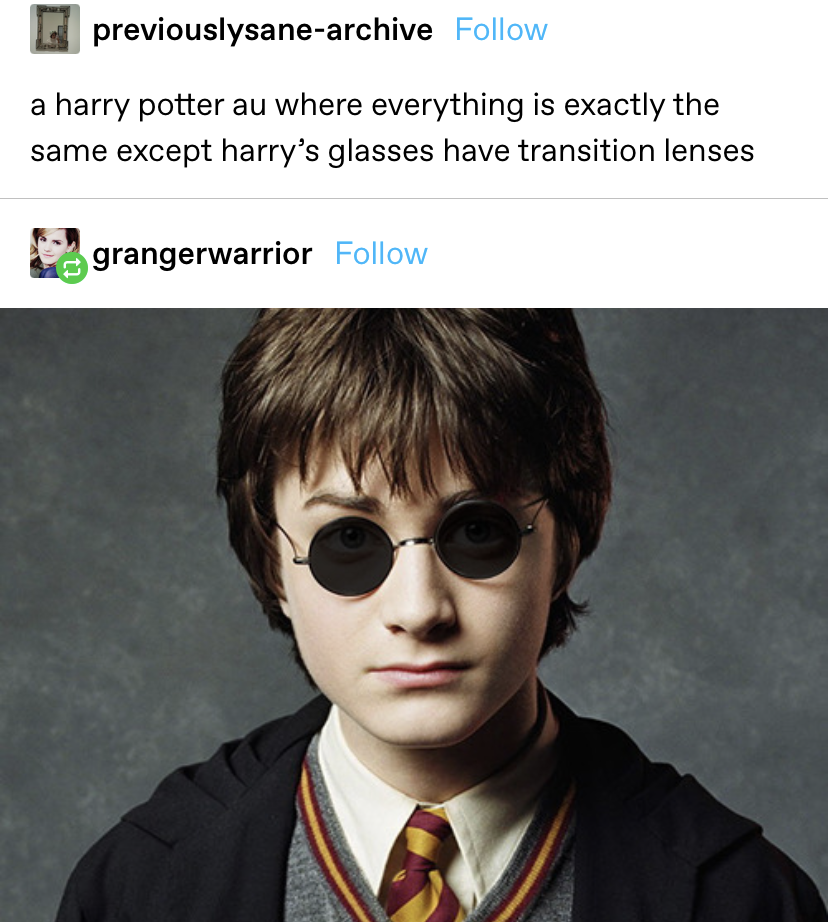 4.
A cleverly named TV show:

5.
A new version of The Hunger Games:

6.
This cruel yet hilarious prank:

7.
A Catholic superhero team: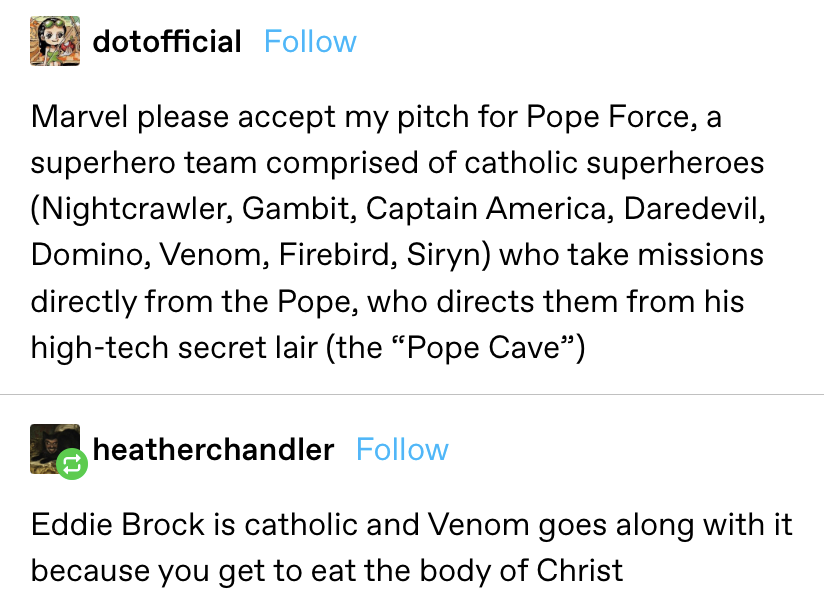 8.
A new holiday: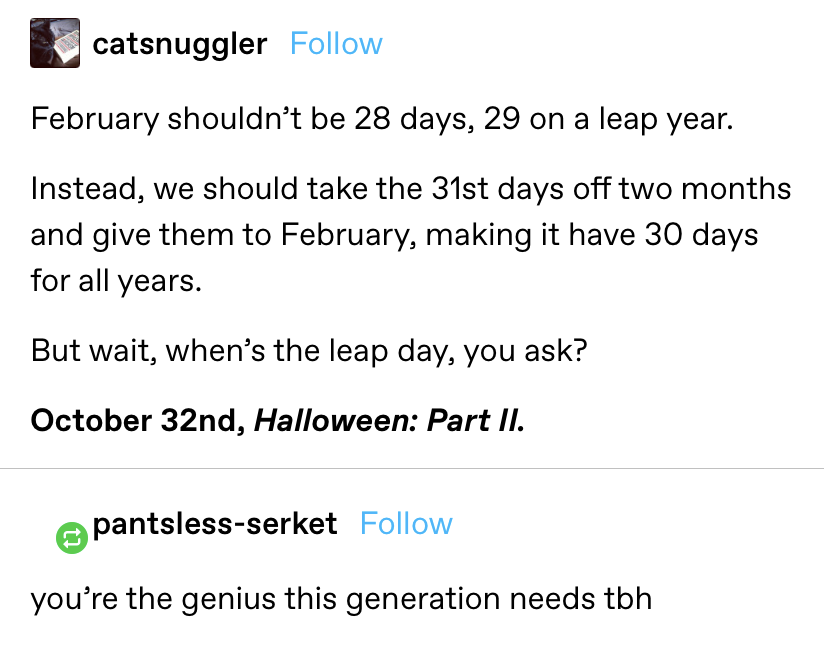 9.
Being buried in style: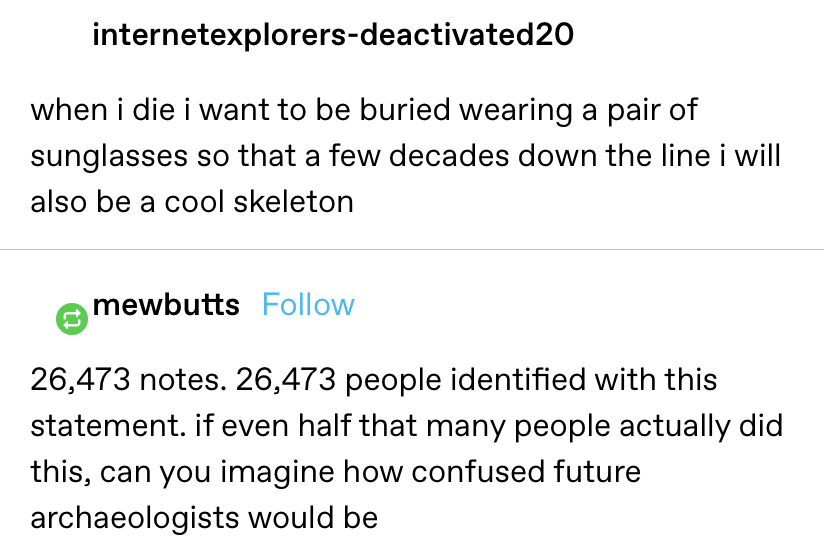 10.
Remaking Twilight from memory: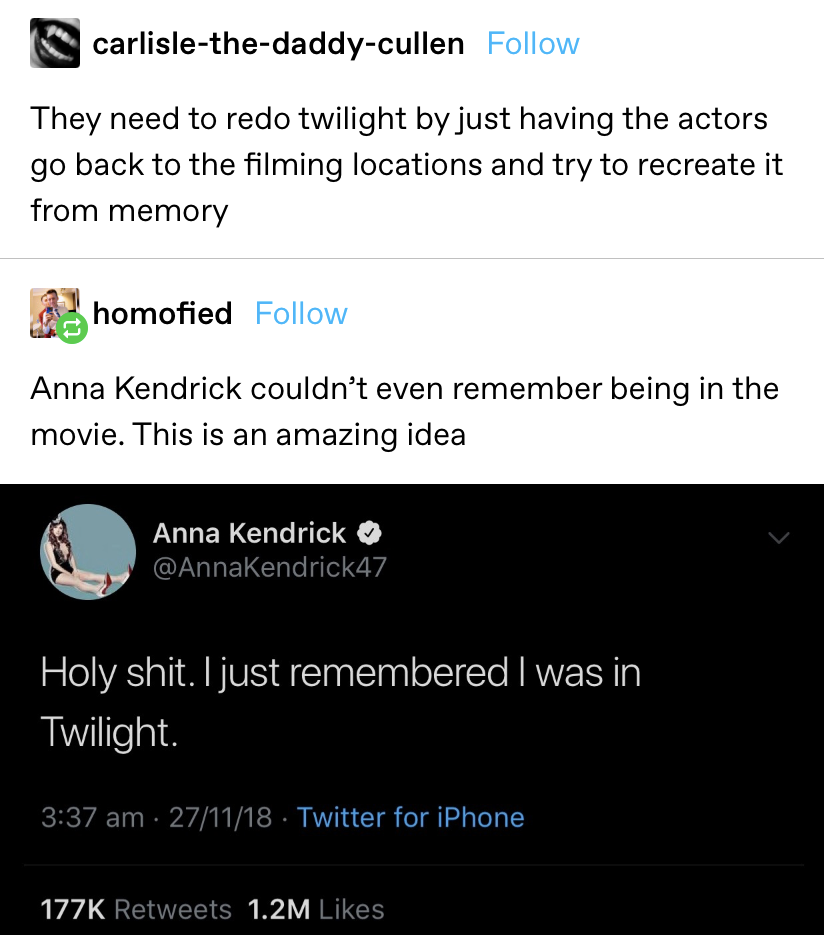 11.
Transparent dishwashers: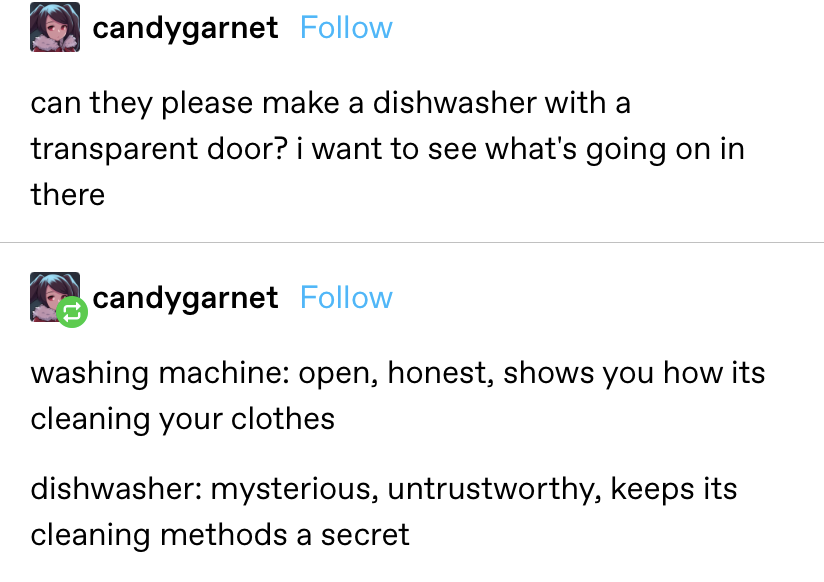 12.
A rapping Disney princess: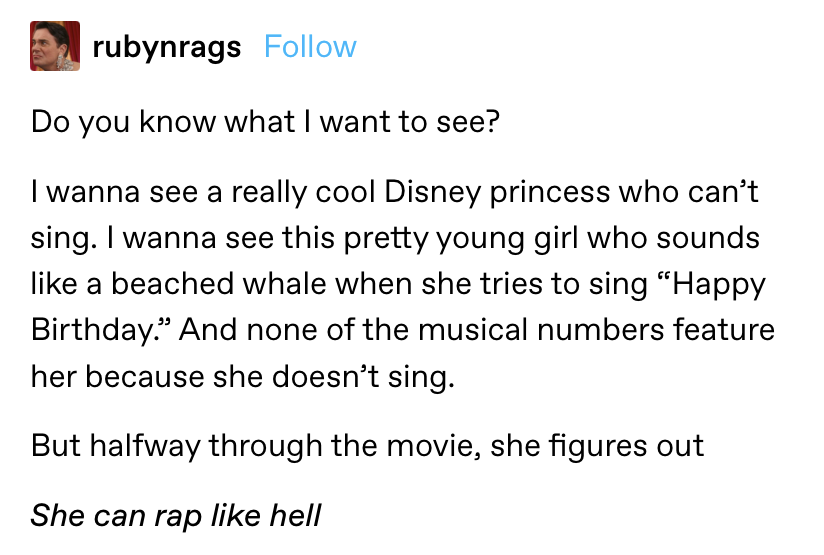 13.
Getting this amazing tattoo: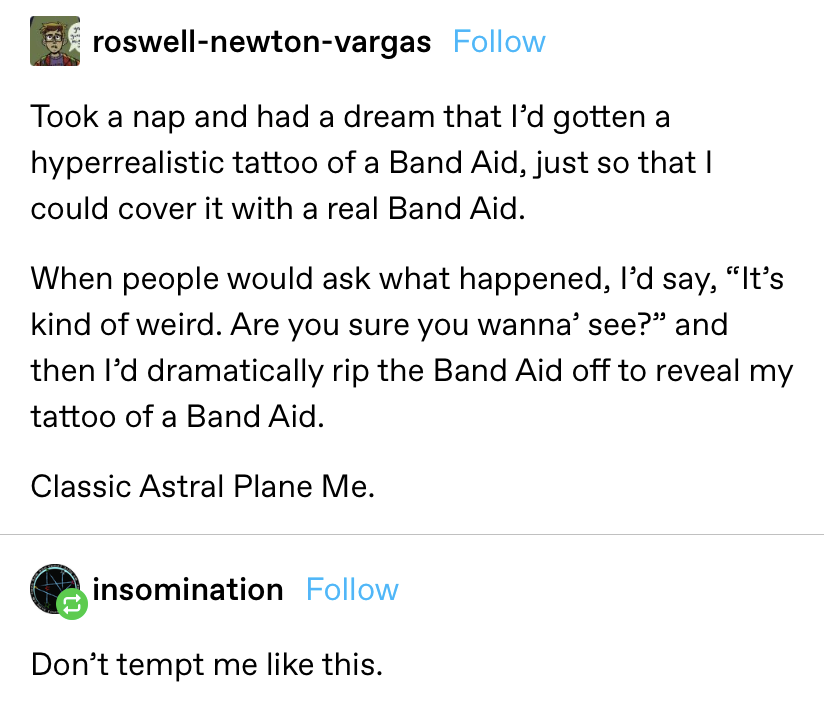 14.
Pet sloths with the perfect names: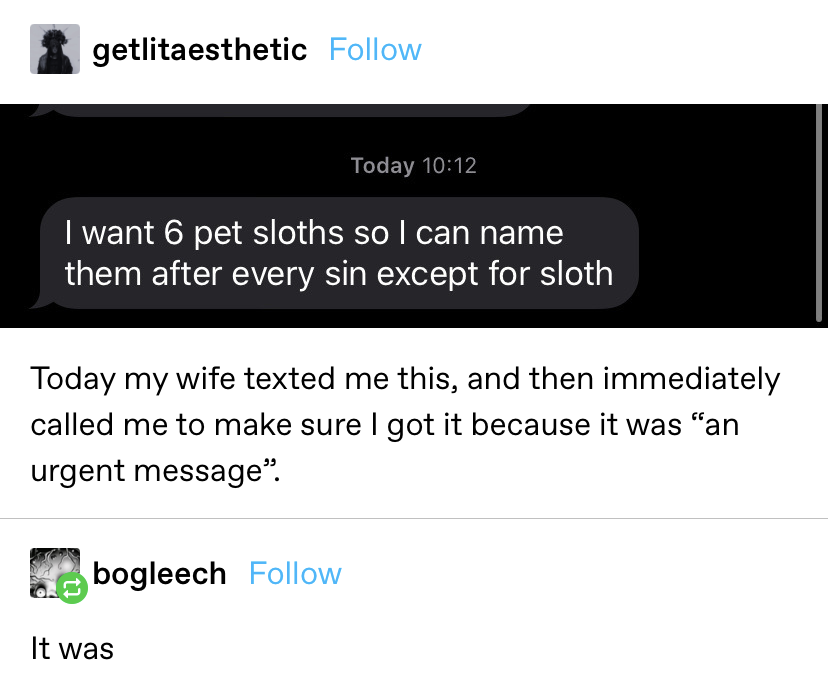 15.
A new way of solving conflicts (that might actually already exist):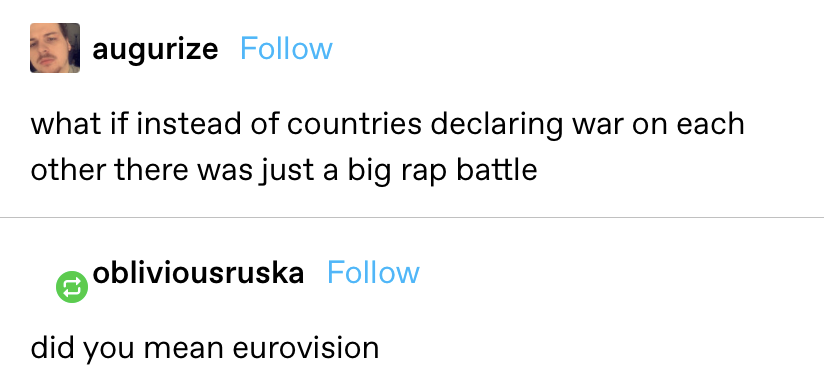 16.
Celebrities donating blood:

17.
Putting glowstick "juice" in our bones: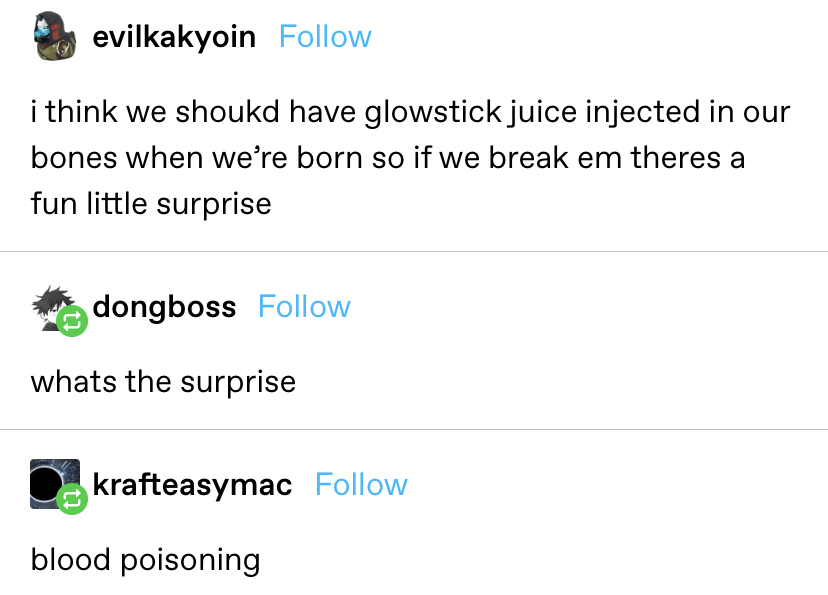 18.
Telling people you have diarrhea to avoid being tickled: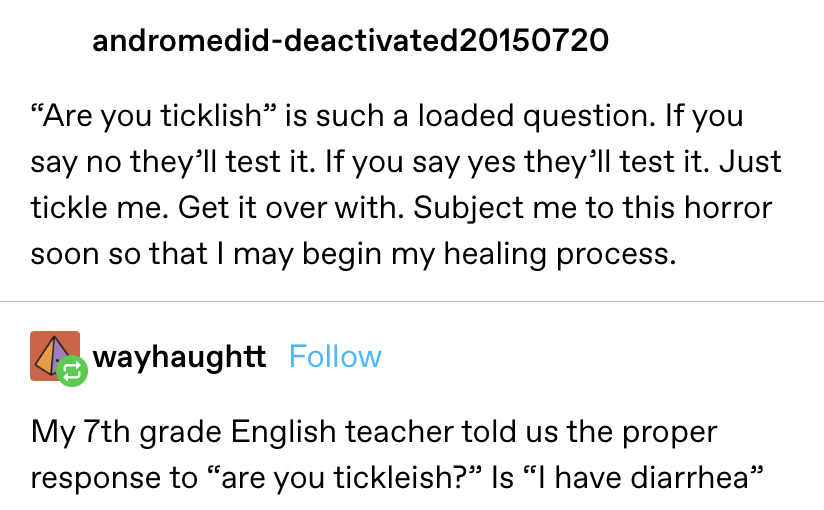 19.
A story about an Italian vampire:

20.
Soul transferring: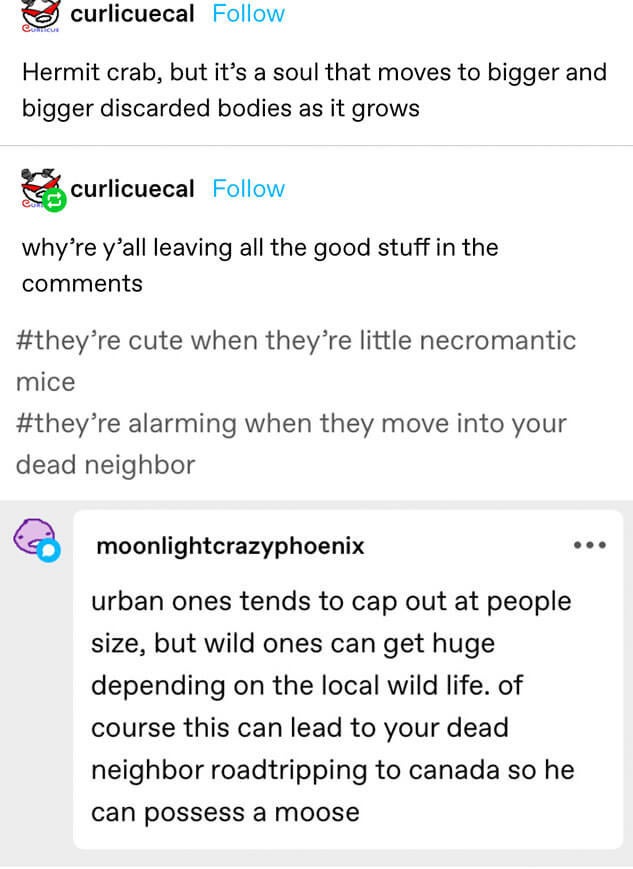 21.
And finally, having an absolutely epic (yes, I AM stuck in 2012, thanks for asking!) funeral: