20 Little Romantic Moments From Teen Dramas That I Just Think Are Neat
I'M SO SINGLE.
1.
When Damon fell asleep next to Elena on The Vampire Diaries: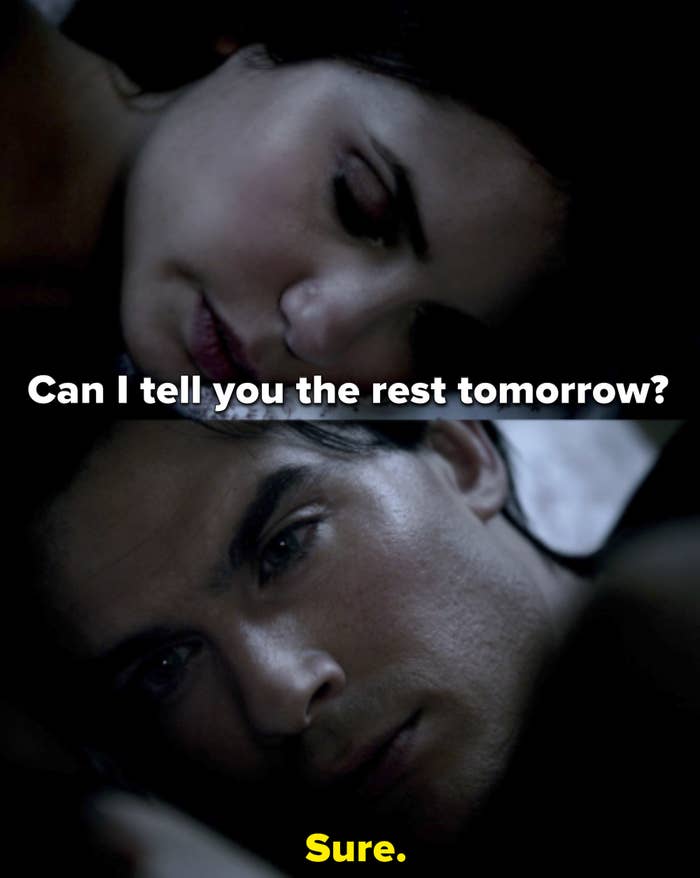 2.
When Jules teased Rue about her mom wanting to have Jules over for dinner on Euphoria:
3.
And when Jules celebrated Rue being two weeks sober with kisses:
4.
When Nate slept next to Serena in the hospital on Gossip Girl:
5.
When Klaus stole Caroline's Miss Mystic Falls application and teased her about it on The Vampire Diaries:
6.
When Scott and Allison played hooky for her birthday on Teen Wolf:
7.
When Julian caught Brooke dancing to "Don't You (Forget About Me)" on One Tree Hill:
8.
When Veronica kissed Archie's injured wrist on Riverdale:
9.
When Caroline and Stefan fell asleep next to each other on The Vampire Diaries:
10.
When Lucas decorated Brooke's locker on One Tree Hill: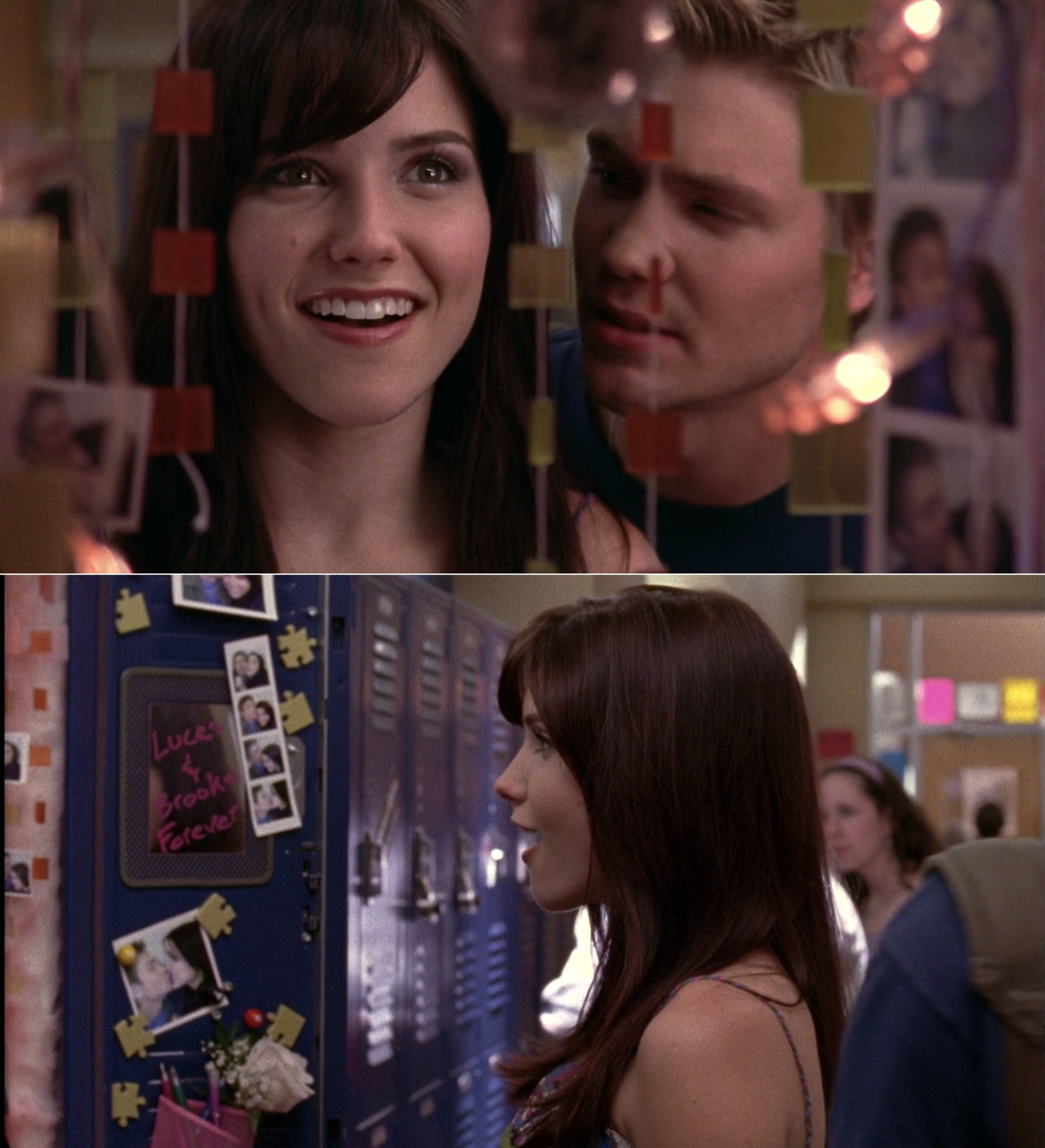 11.
When Chris wiped Jal's nose because she was crying on Skins: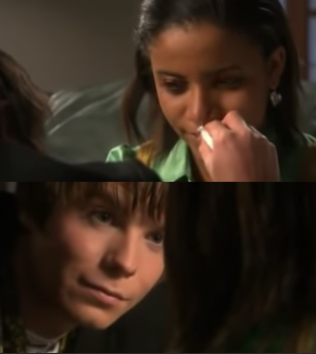 12.
When Freddie brought Effy on a carriage ride in the park to get her out of the house on Skins: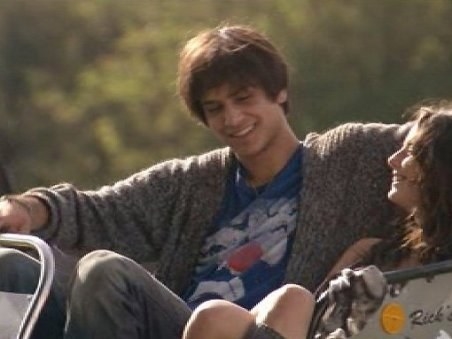 13.
When the Liars helped Maya create the most beautiful goodbye for her and Emily on Pretty Little Liars: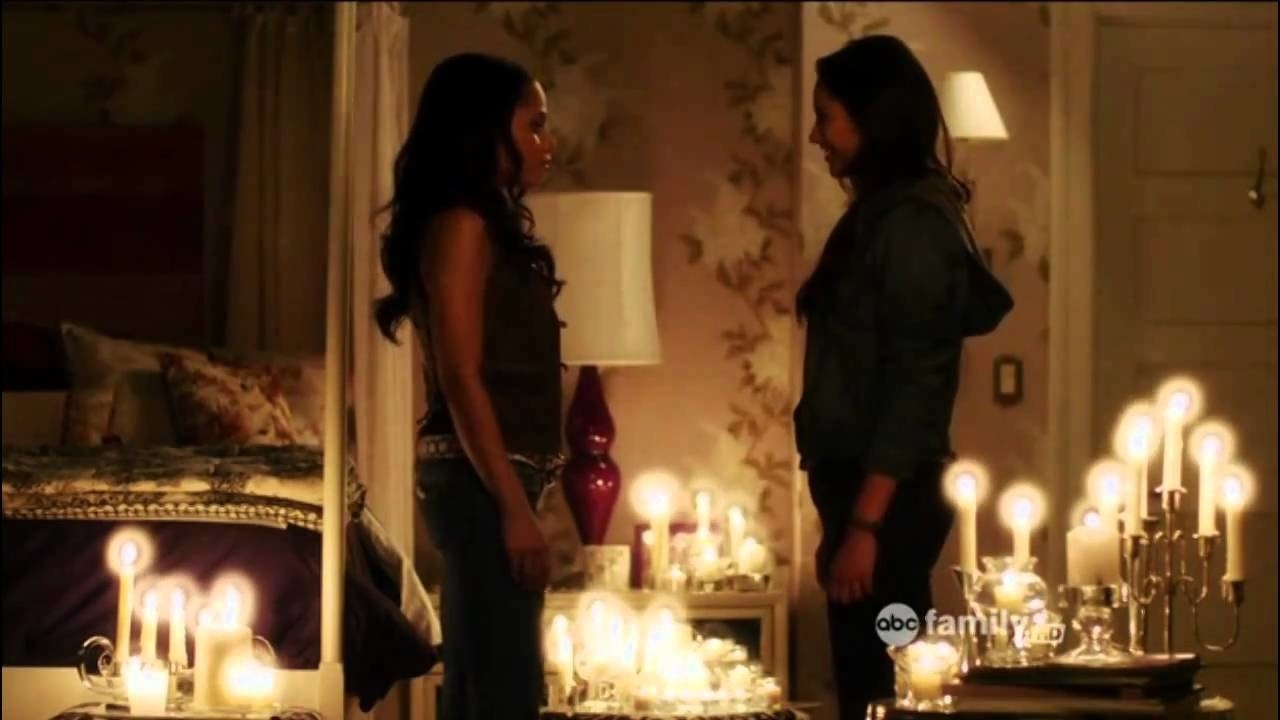 14.
When Stiles told Lydia he believed her on Teen Wolf: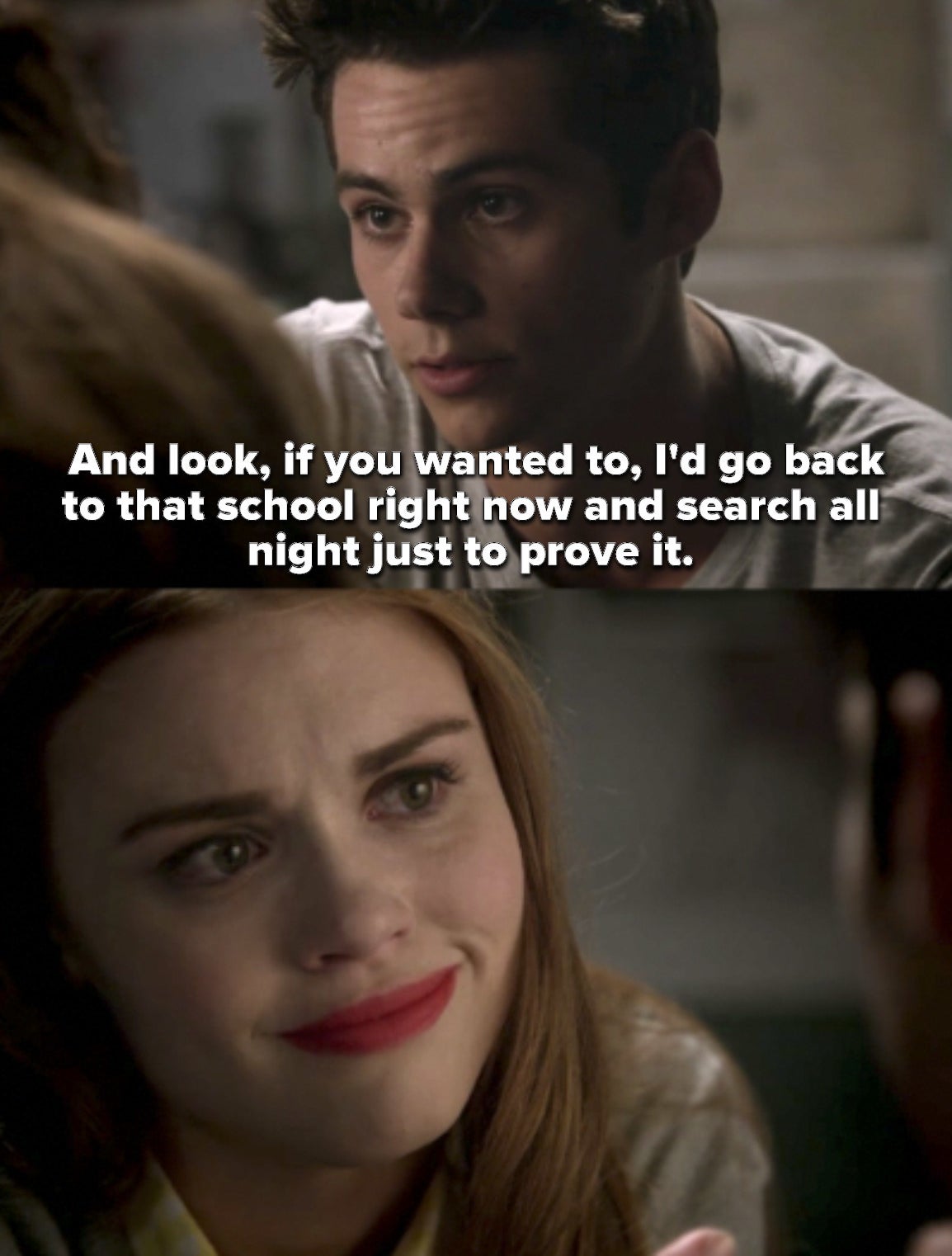 15.
When Alyssa held James's hand as they looked out on the scenery on The End of the F***ing World:
16.
When Toni and Cheryl lay in bed next to each other during Cheryl's sleepover on Riverdale:
17.
When Nathan and Haley made their voicemail for their apartment on One Tree Hill:
18.
When Caleb comforted Hanna after she came back from the dollhouse on Pretty Little Liars:
19.
When Naomi dressed up as a Na'vi to impress Max on 90210: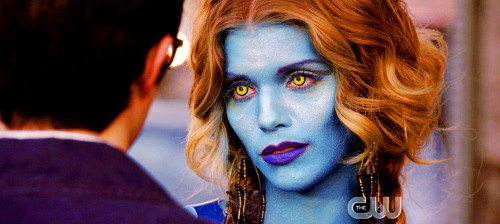 20.
And finally, when Betty showed Jughead scars from digging her fingernails into her palm and Jughead kissed her hand on Riverdale: