Recently, I rounded up the movie moments I remembered people cheering at in theaters (or in my own living room...it's me, I was cheering) and y'all had so many great submissions in the comments! Here are some other great ultra-satisfying movie moments:
1.
When Rick killed Sadie with a flamethrower in Once Upon A Time in Hollywood:
2.
When Jacob took off his shirt for the first time in Twilight: New Moon:
3.
In Robocop, when Robocop killed Jones then the OCP chief executive asked his name, to which Robocop replied, "Murphy":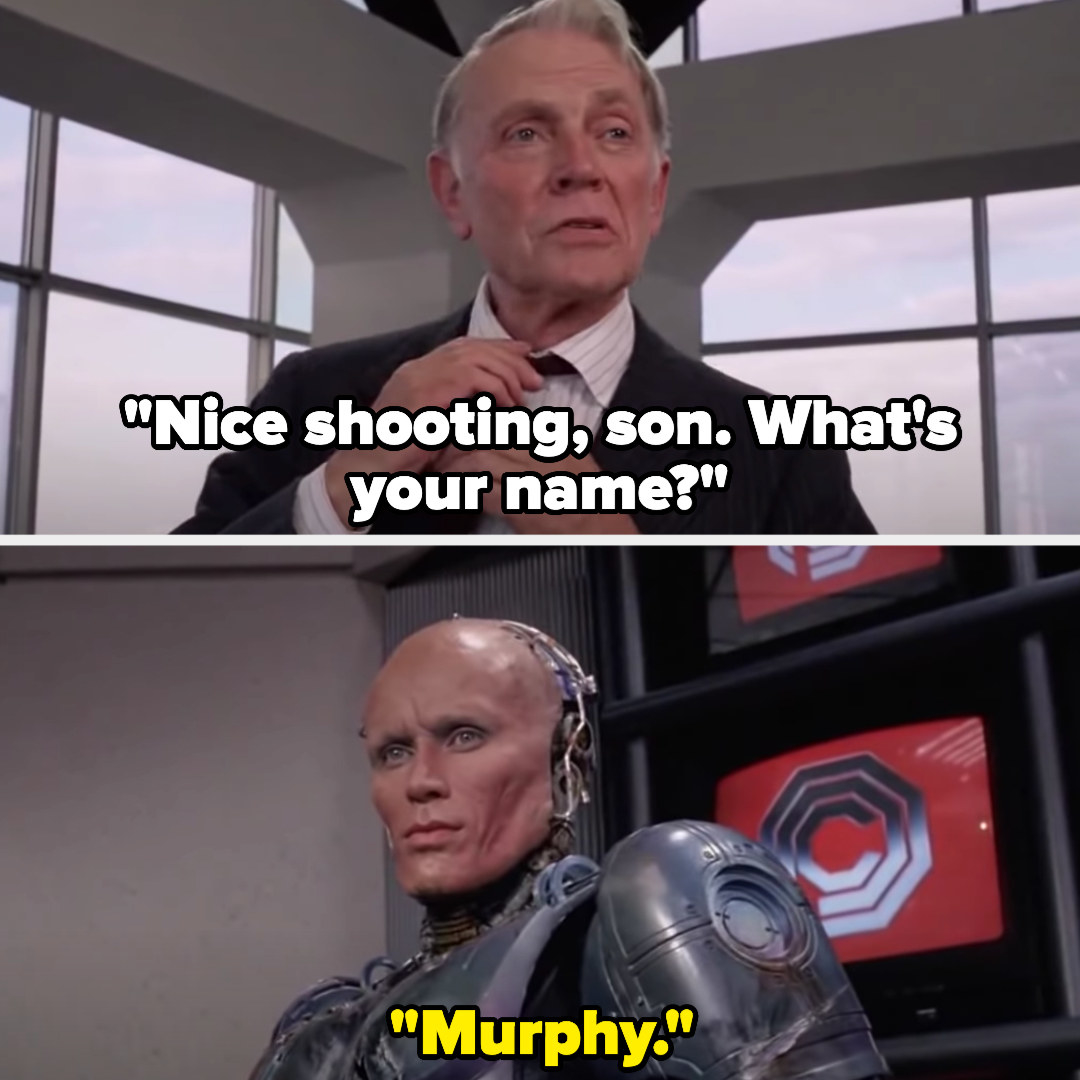 4.
When Batman flipped Joker's truck in The Dark Knight: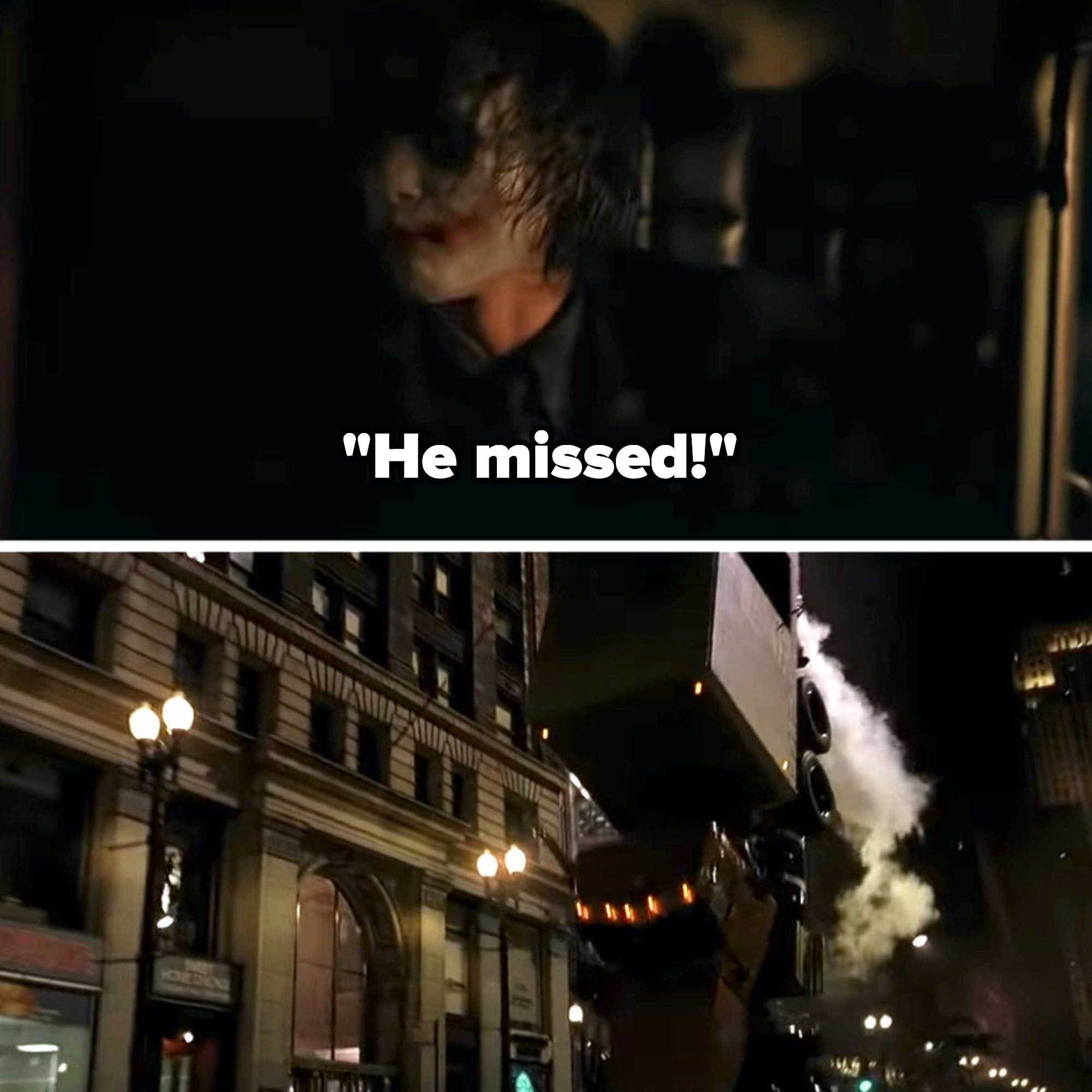 5.
When Adam attacked the men about to assault Caroline in Untamed Heart: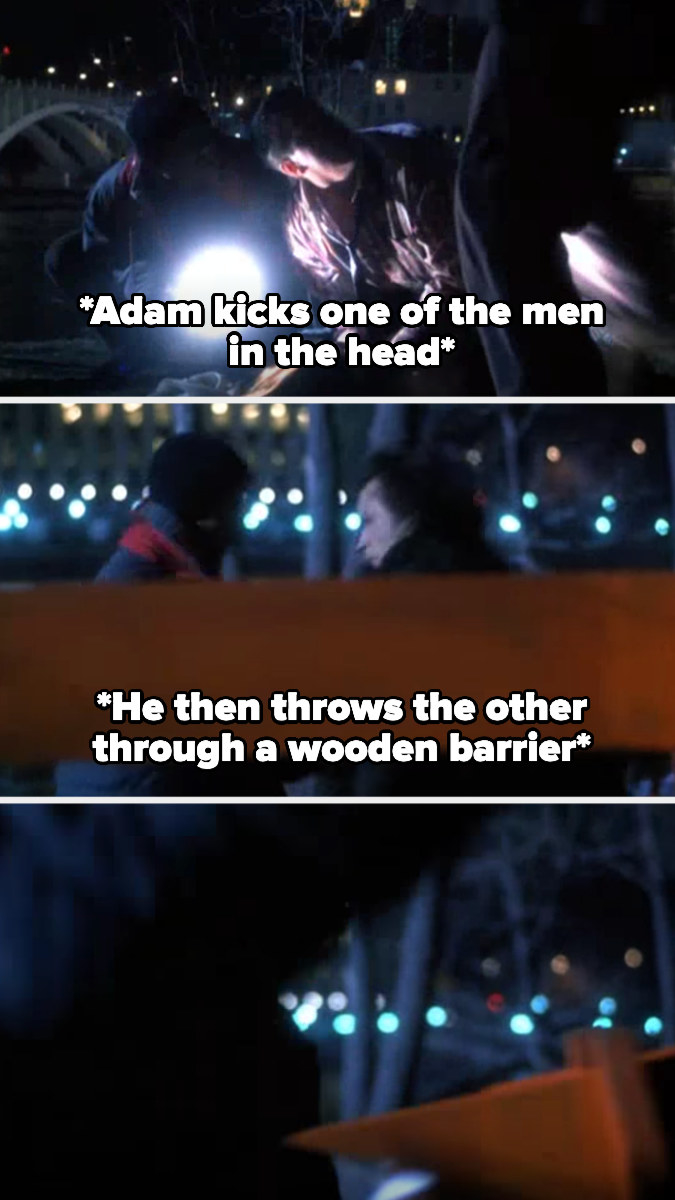 6.
When the dog jumped away from the explosion in Independence Day:
7.
When Pippin lit the beacons in The Lord of The Rings: The Two Towers: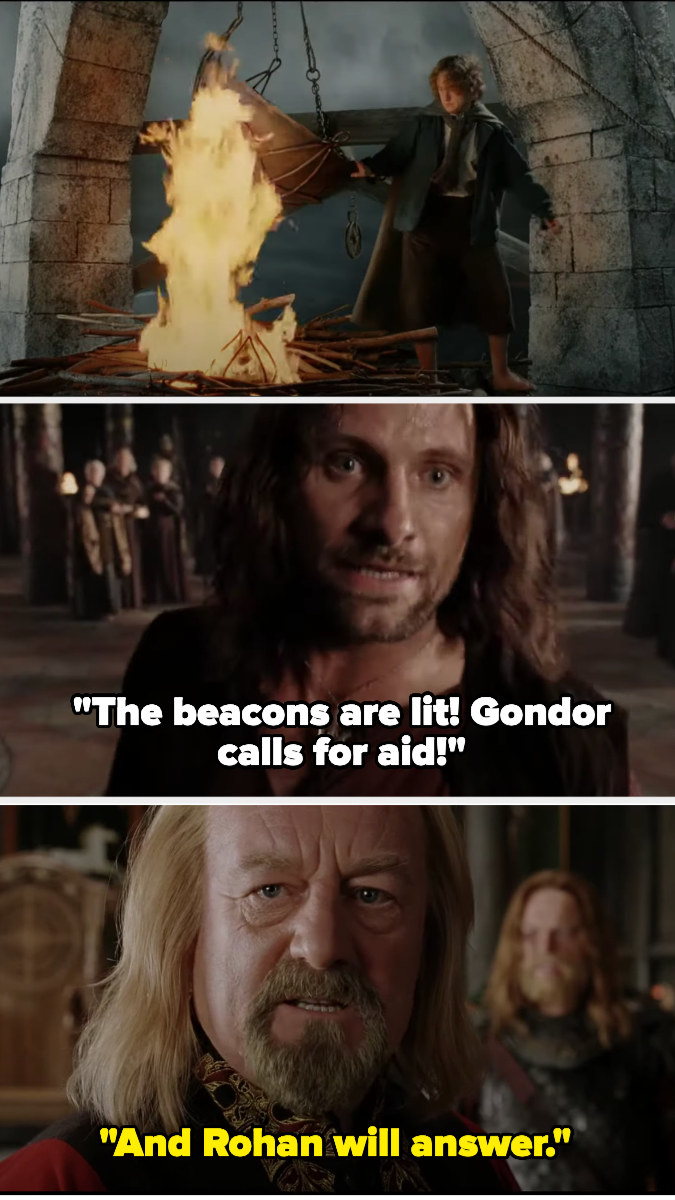 8.
When George McFly knocked out Biff in Back to the Future:
9.
When Inigo killed Count Rugen in The Princess Bride: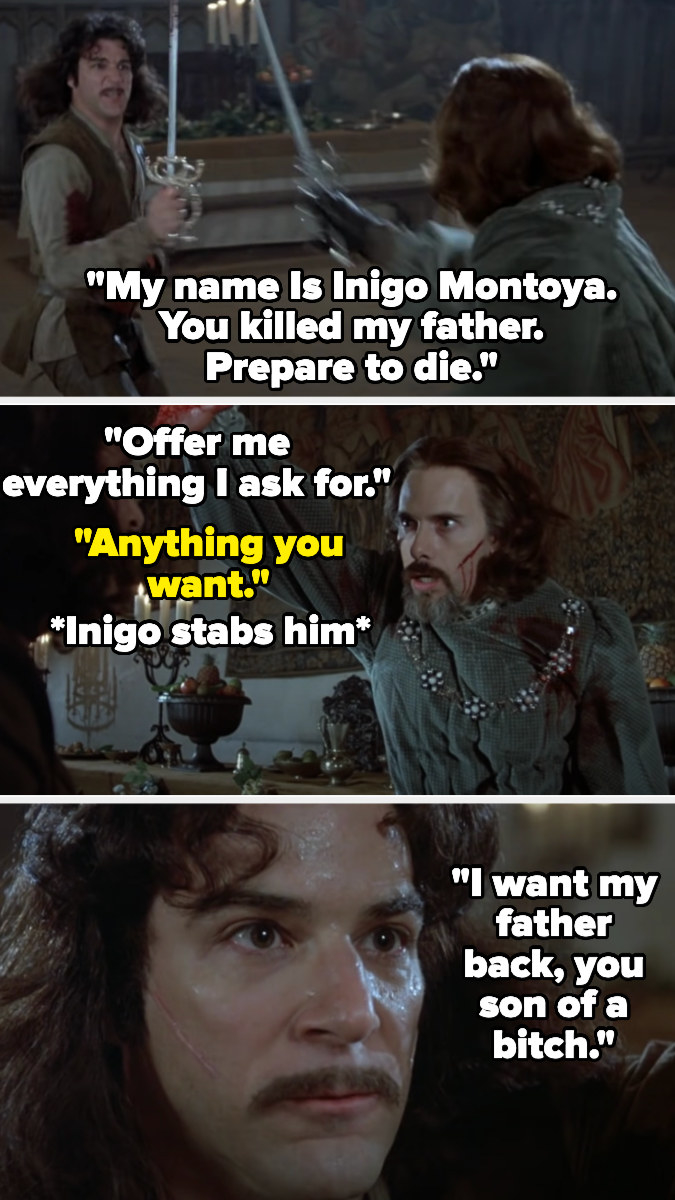 10.
When Effie sang "And I Am Telling You I'm Not Going" in Dreamgirls:
11.
When Rachel closed Samara in the well in The Ring Two:
12.
When Batman showed up out of nowhere while the Joker was threatening Rachel in The Dark Knight: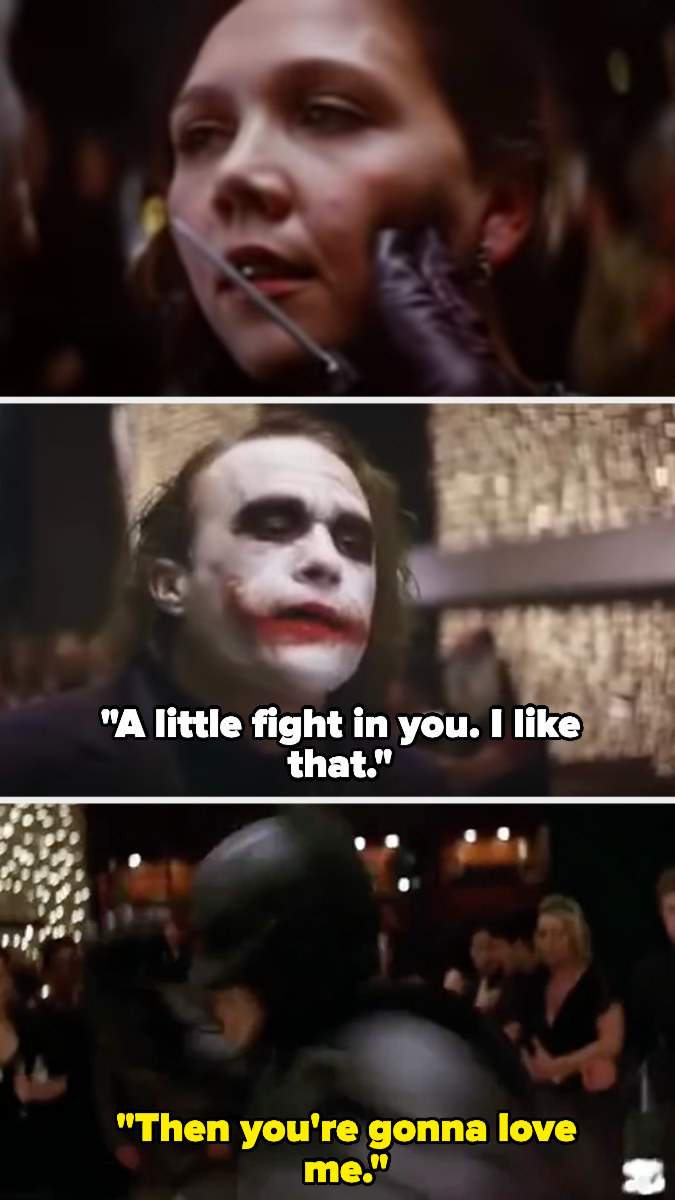 13.
When Ellen voiced this iconic line in Alien:
14.
When Éowyn killed the Witch-king in The Lord of the Rings: The Return of the King: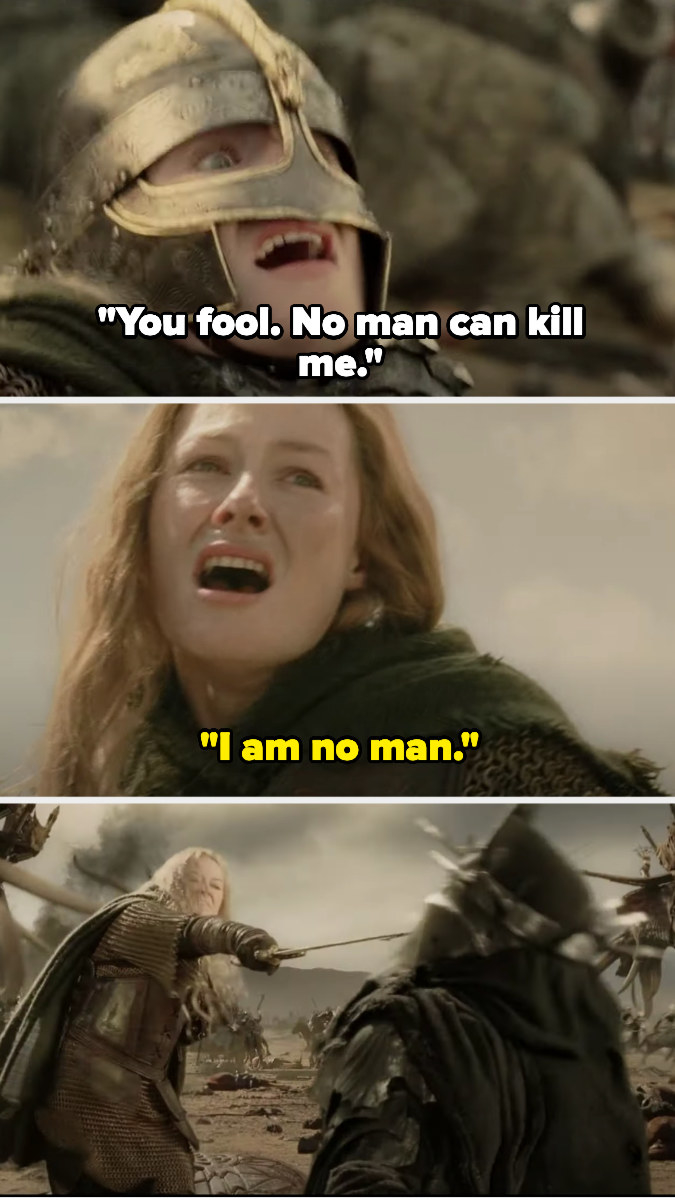 15.
When the president gave his speech in Independence Day: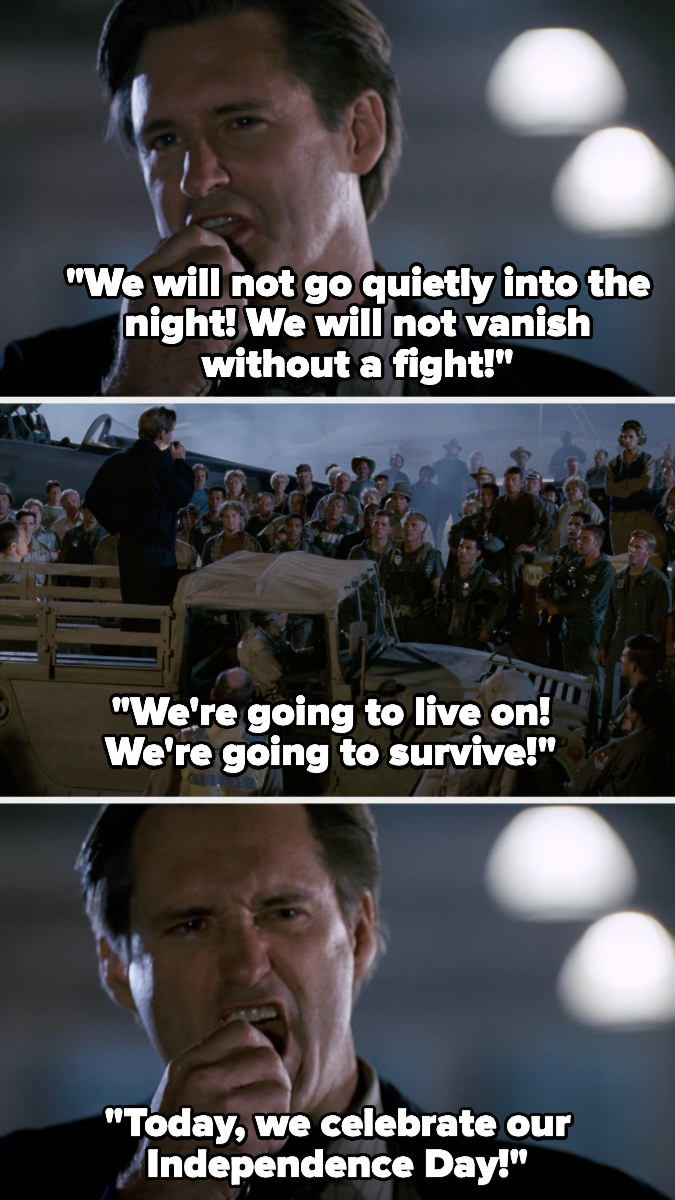 16.
When Hermione punched Malfoy in Harry Potter and the Order of the Phoenix:
17.
When Aragorn told the hobbits not to bow in The Lord of the Rings: The Return of the King:
18.
When Andrew gave his speech in The American President: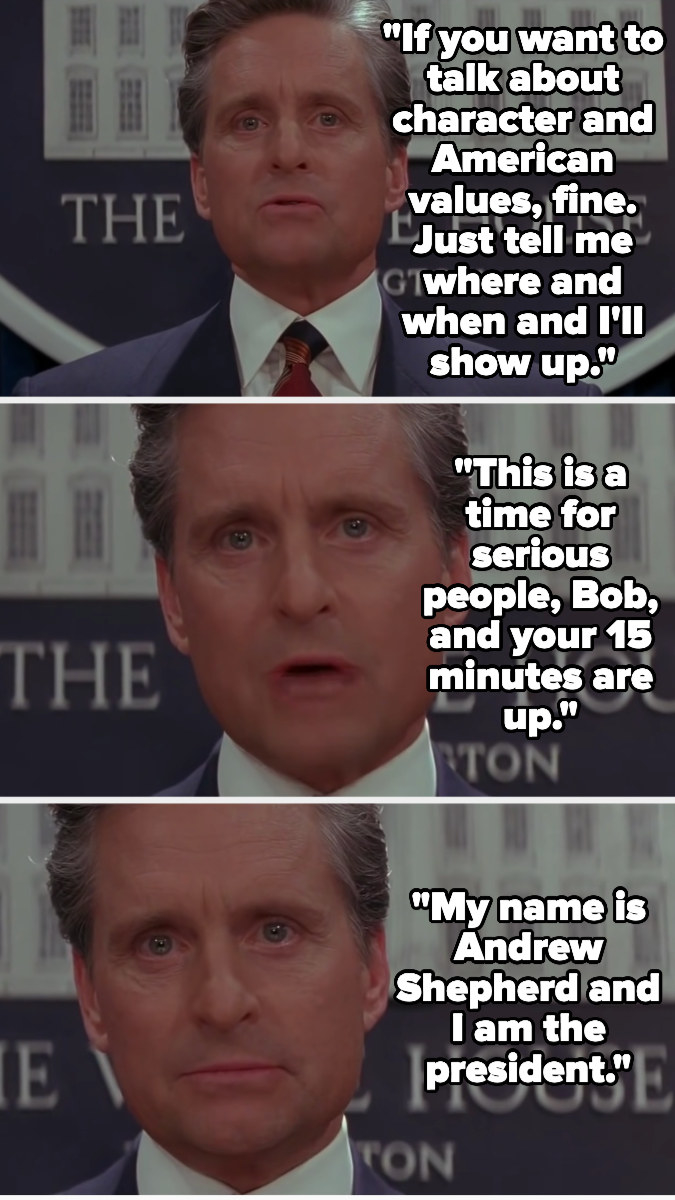 19.
When Leia came onscreen in Rogue One: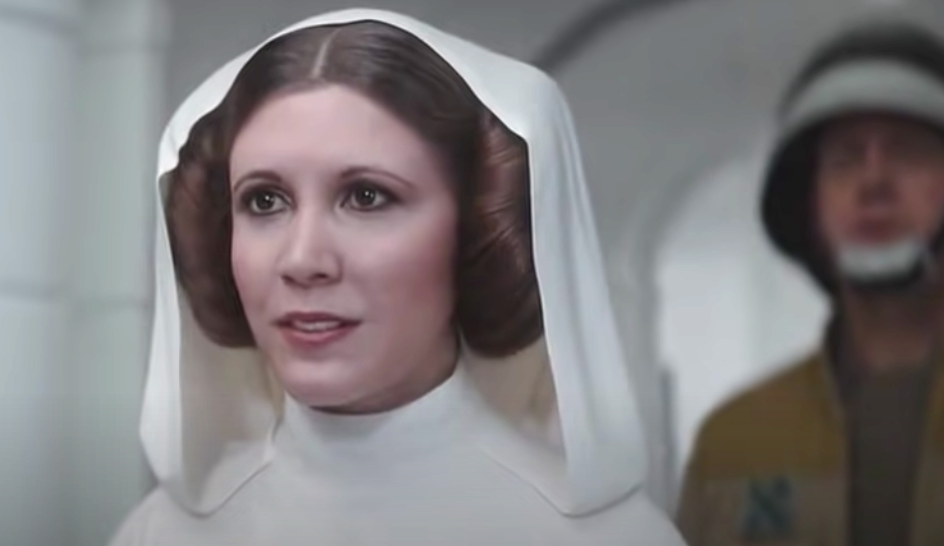 20.
When Slim killed her husband in Enough:
21.
When Claire faked an asthma attack so Mott would let her guard down then attacked her in The Hand That Rocks The Cradle: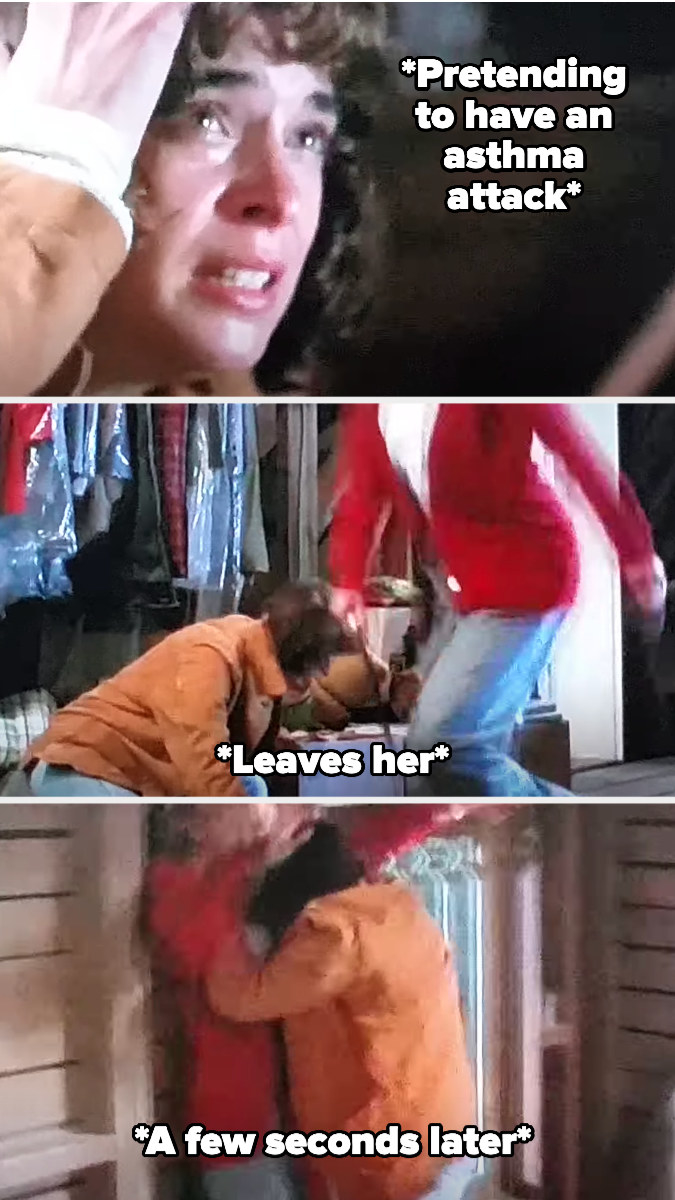 22.
And finally, literally just the opening of Star Wars Episode IV: A New Hope: