2.
On Full House, when Jessie moved out and said goodbye to Michelle, and they exchanged gifts: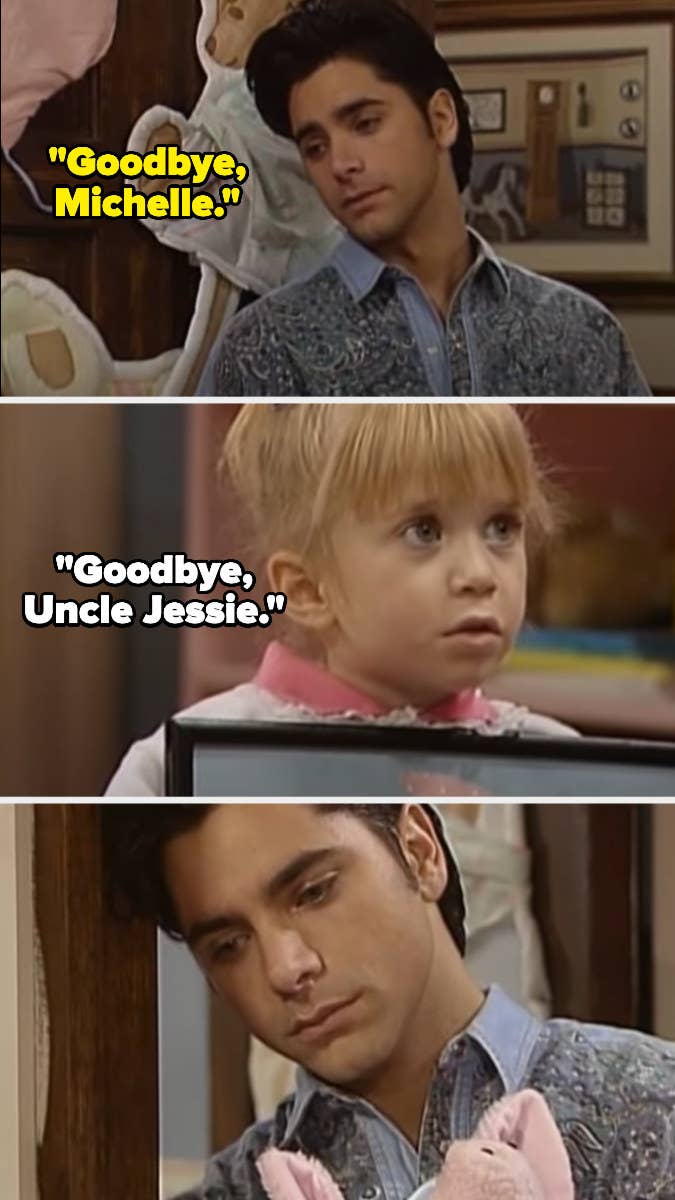 3.
On Friends, when Chandler told Monica they weren't going to be able to conceive: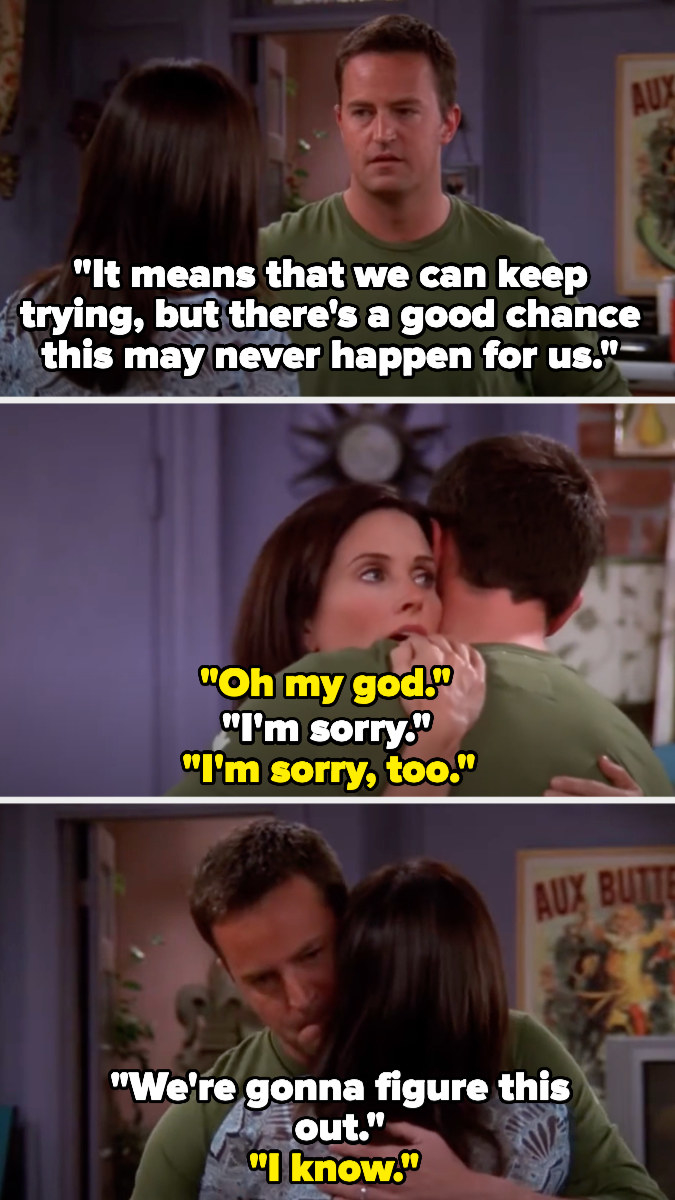 6.
On This Is Us, when Nicki was born two minutes before Oct. 19, when he would've been safe from the Vietnam draft, and the camera panned over all the other Oct. 18 babies that would eventually get drafted in the war: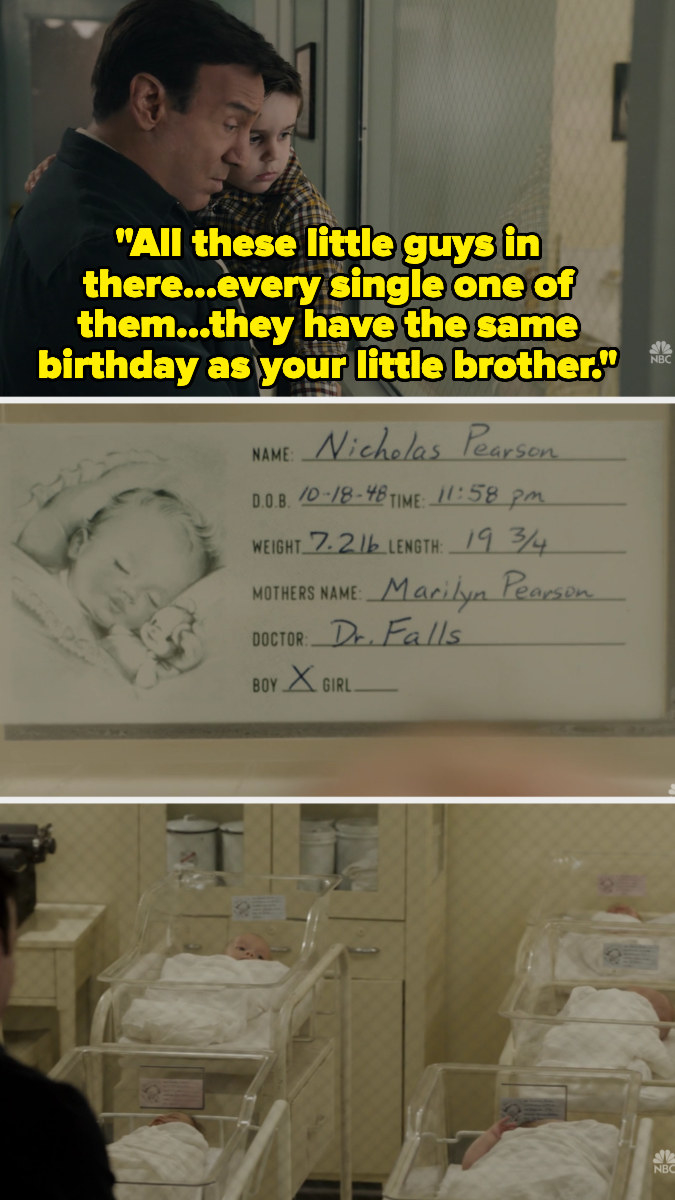 7.
On Call the Midwife, when Sister Julienne found the baby that had been left out to die: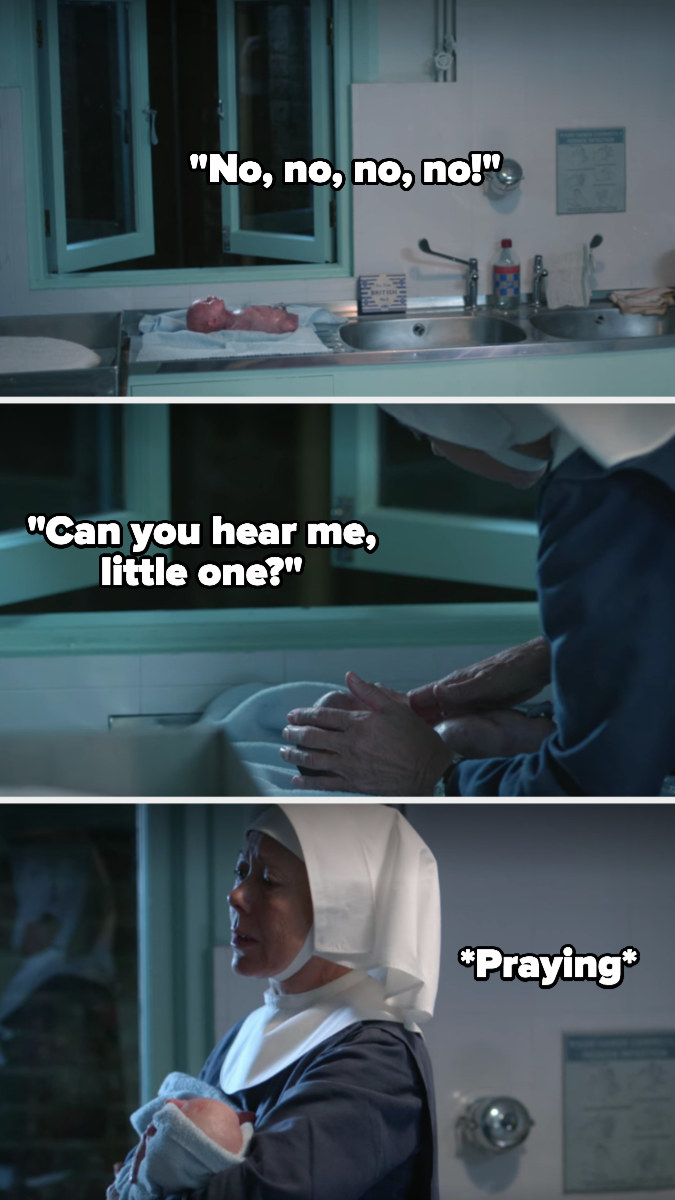 8.
On 9-1-1, when Buck thought he'd lost Christopher during the tsunami episode: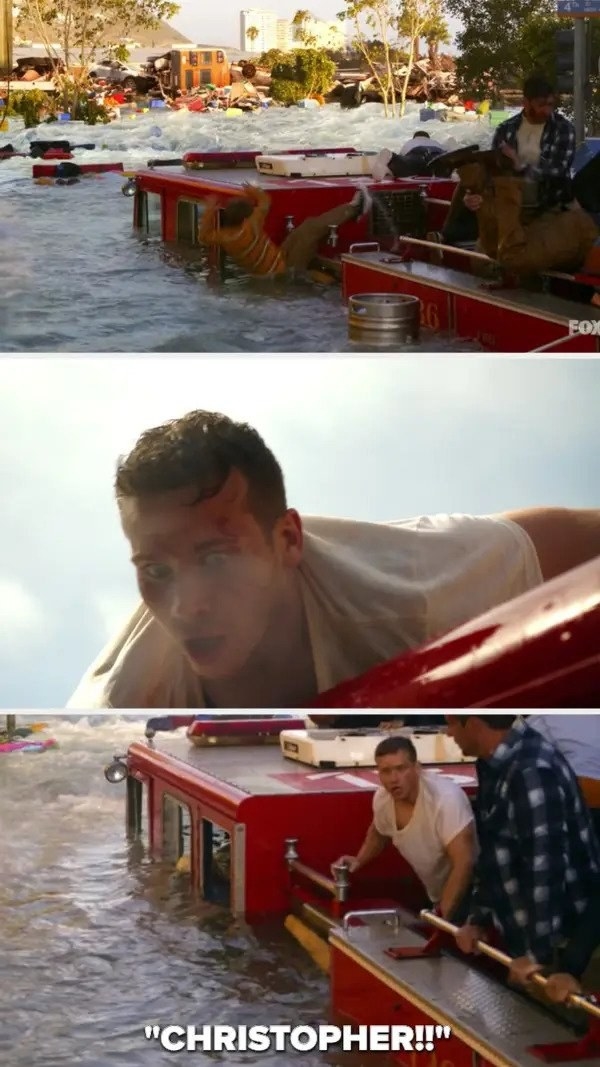 9.
On One Tree Hill, when Jamie put Quentin's cape on his casket, and Brooke finally broke down over her assault:
10.
On Agents of S.H.I.E.L.D., when everyone gave Hunter and Bobbi a spy's goodbye: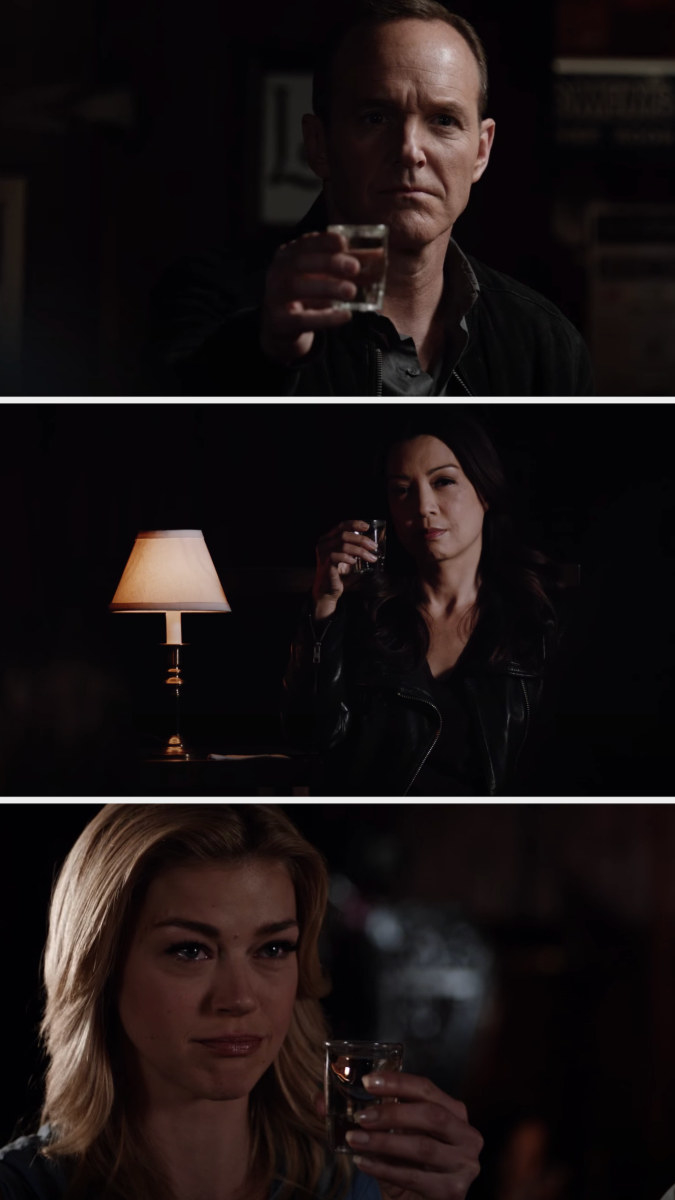 11.
On Julie and the Phantoms, when Julie gave Luke's song about his mother ("Unsaid Emily") to her, and it flashed back to the fights they'd had and his parents discovering he was dead: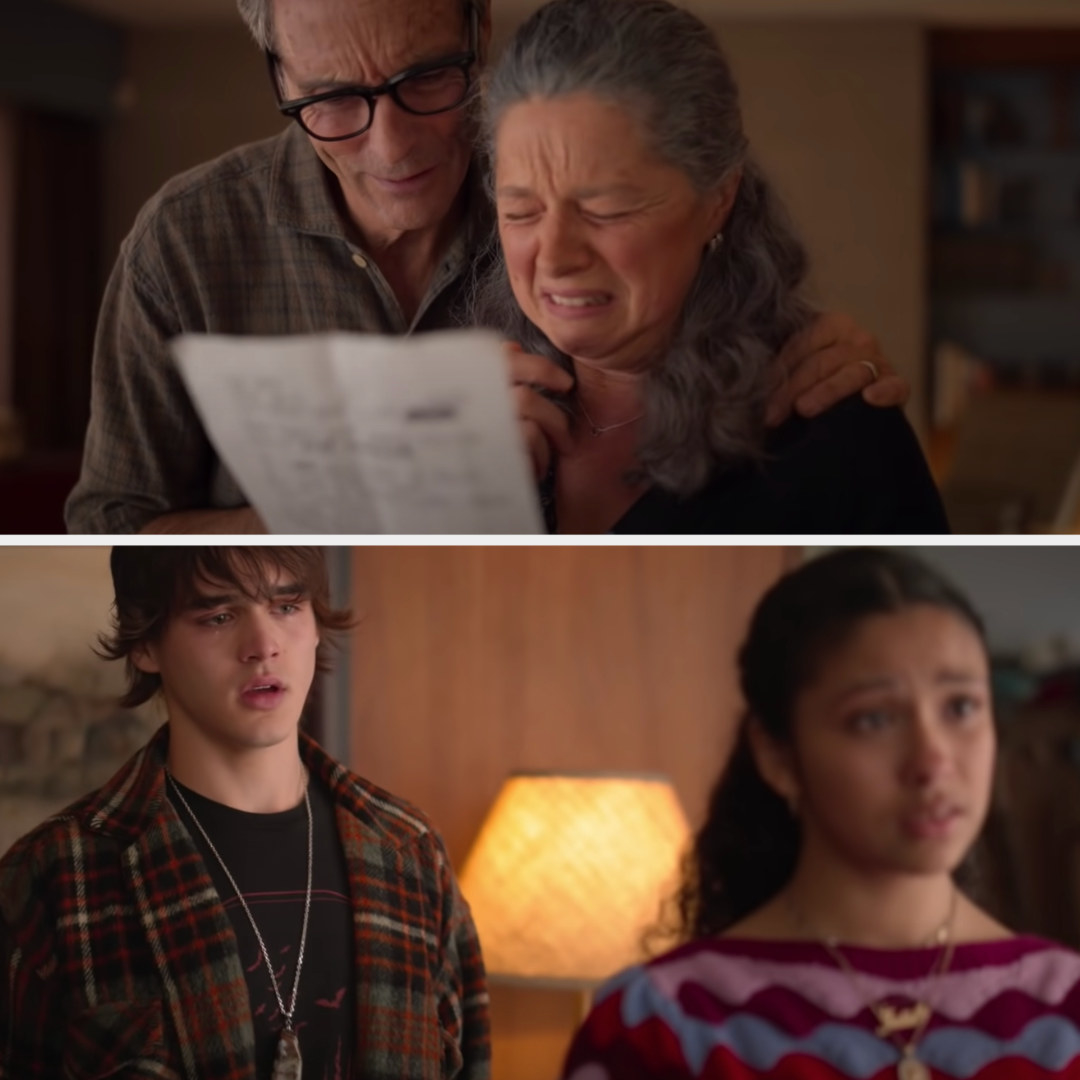 12.
On Outlander, when Claire was assaulted and she dissociated, imagining a happy life with Jamie in the '60s: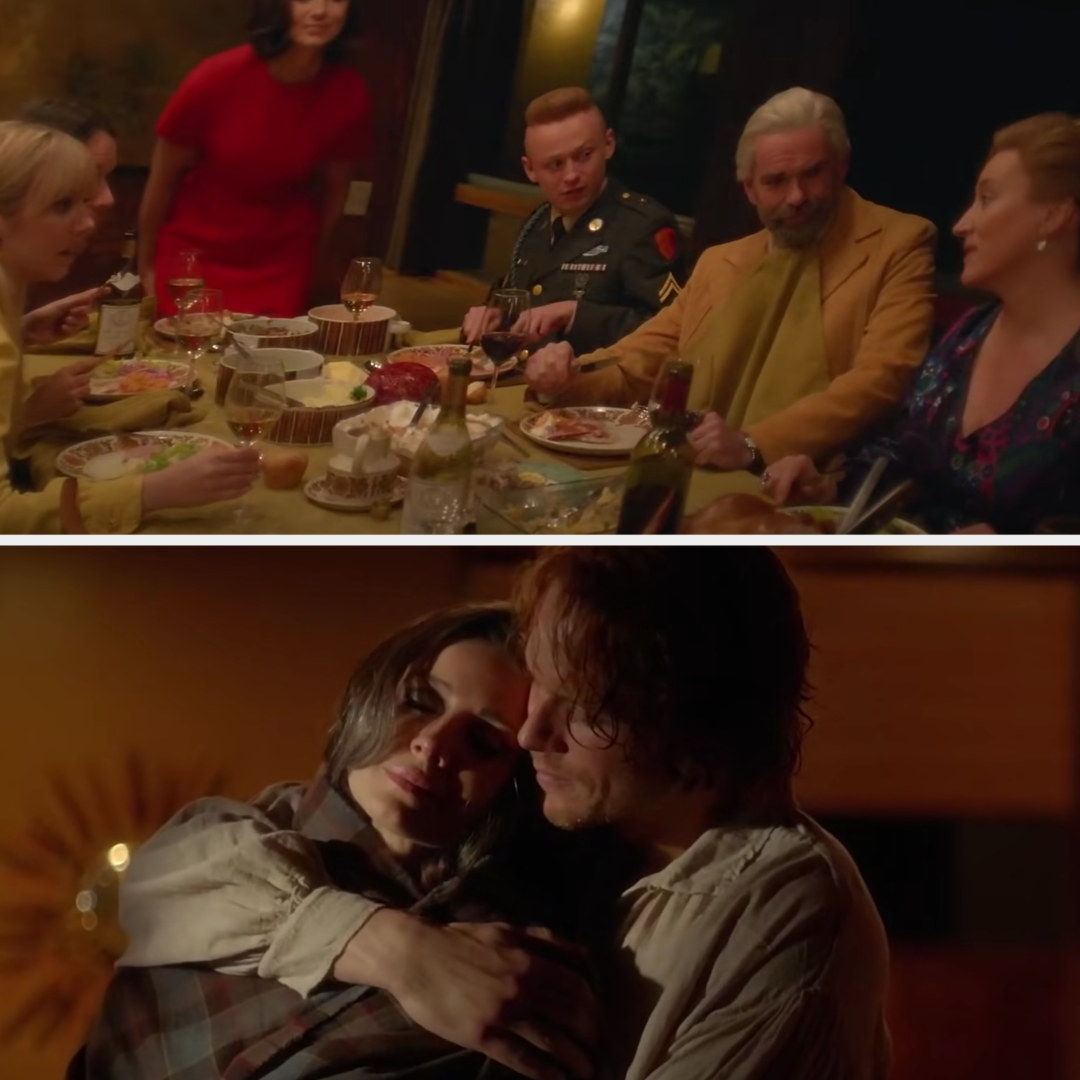 13.
In The Haunting of Bly Manor, when Jamie finds Dani staring into bath water and tells her that she'll feel for the both of them: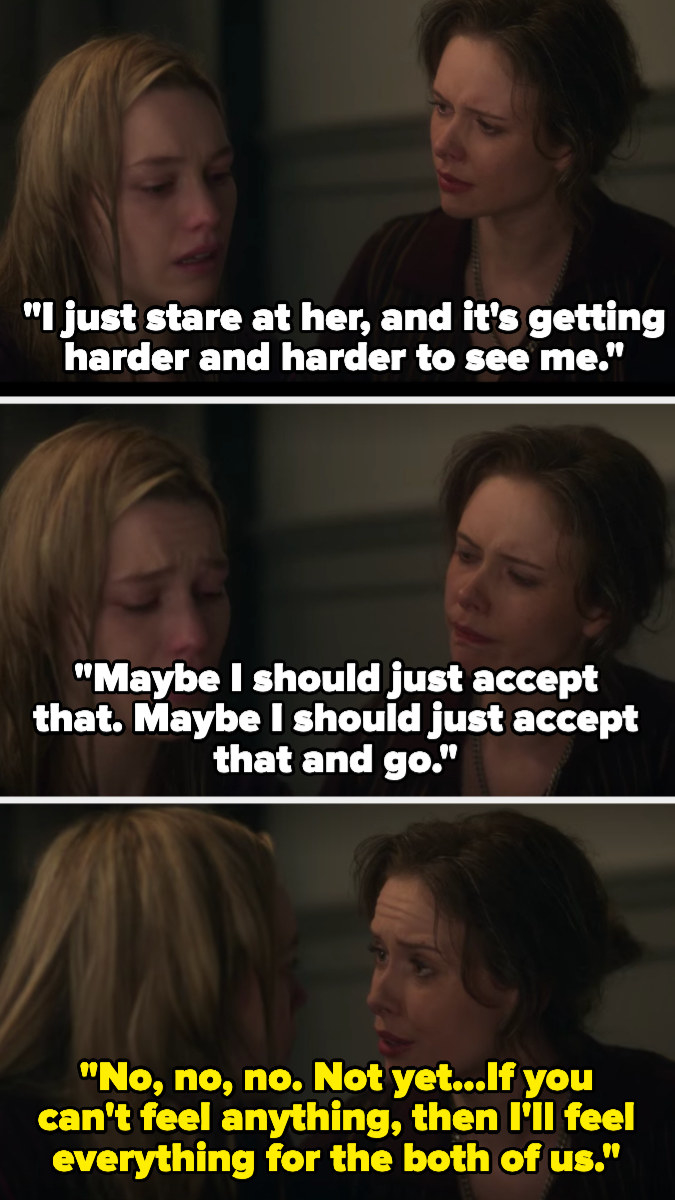 14.
In Outer Banks, when JJ breaks down in the hot tub and Kie and Pope climb in to hug him: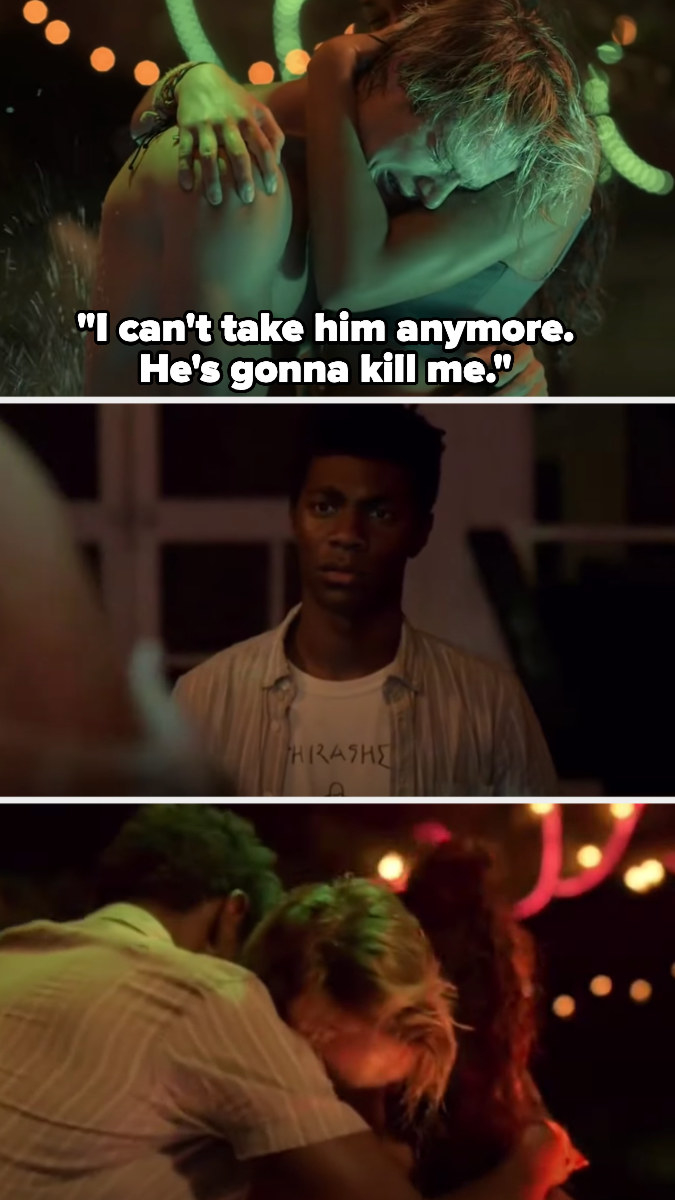 15.
On Girlfriends, when Maya had a miscarriage and finally broke down to Darnell: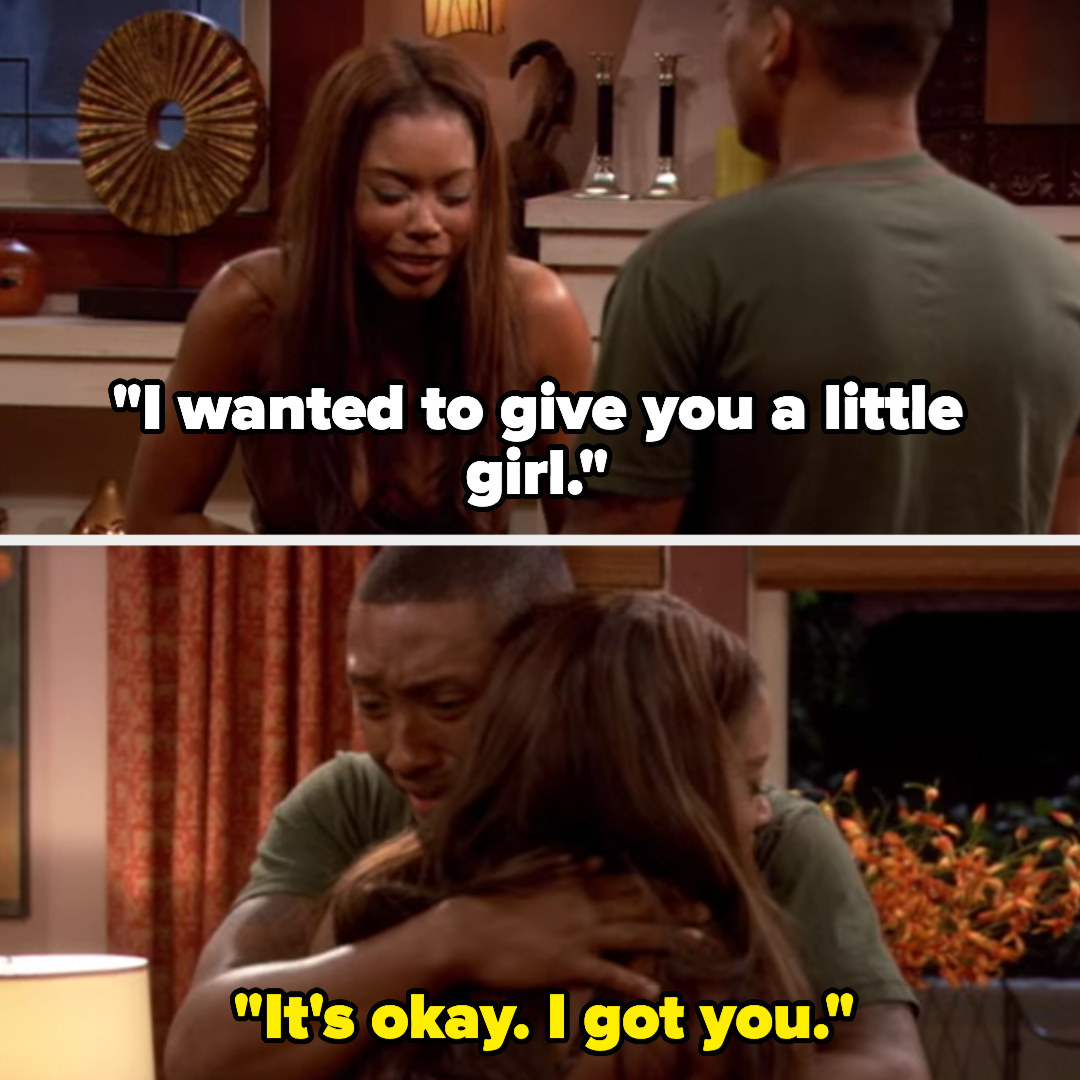 16.
On Scrubs, when Dr. Cox broke down after three of his patients died from kidney transplants he'd pushed for: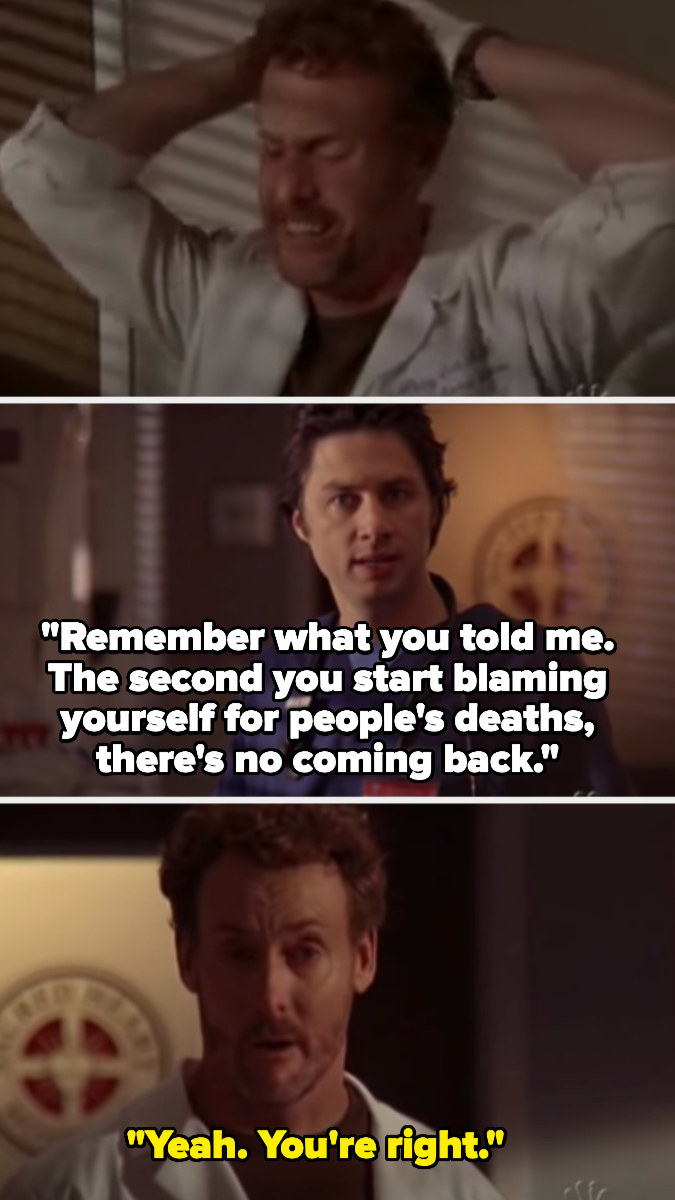 17.
On Girlfriends, when Joan and Brock broke up because he didn't want children: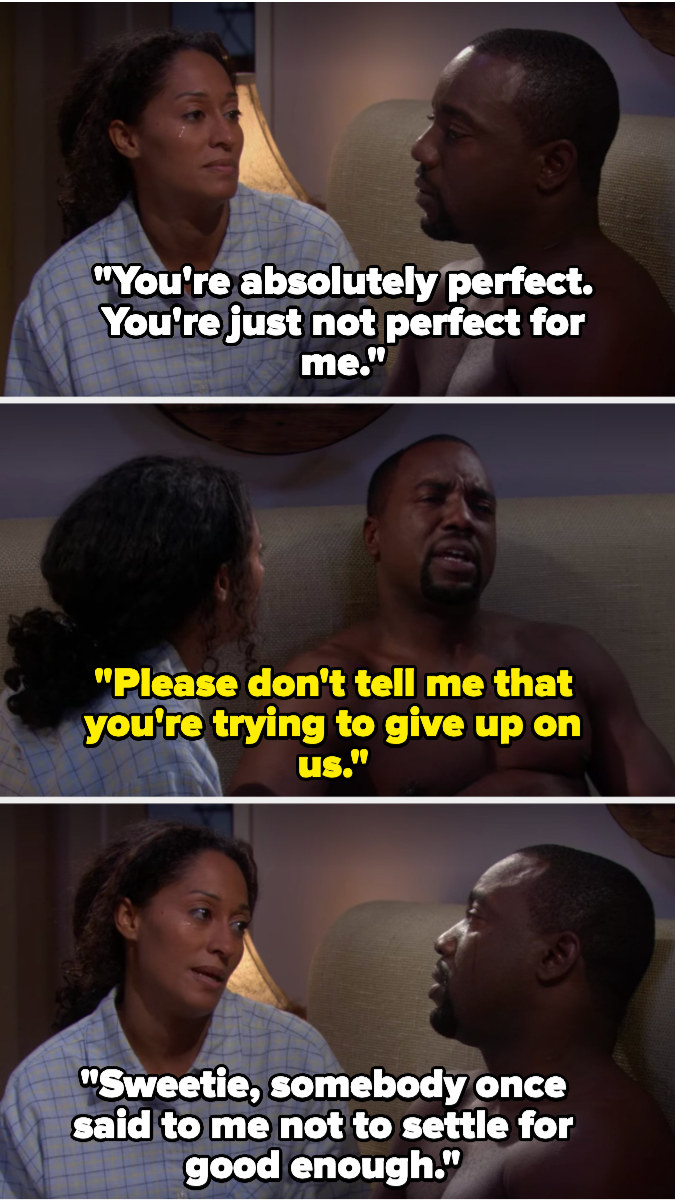 18.
On Zoey's Extraordinary Playlist, when Zoey finds out how little time her dad has left and sings "How Do I" to him: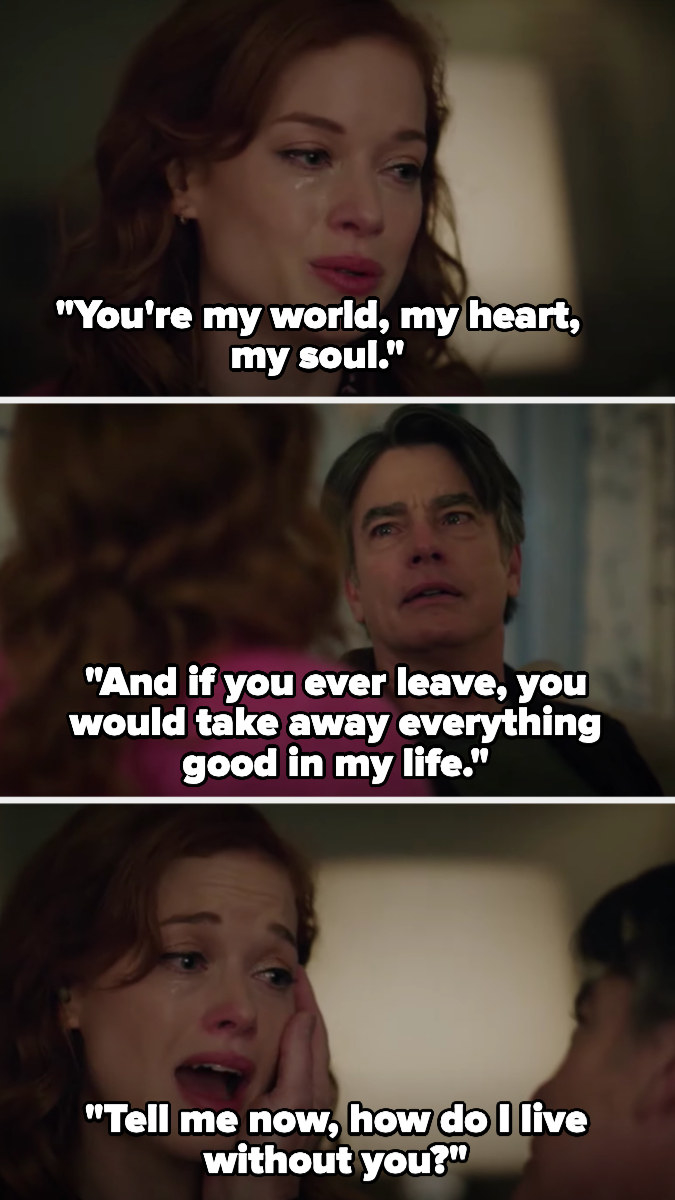 19.
On Shameless, when Fiona got Lip's sponsor drunk and he screamed at her, then kicked her out: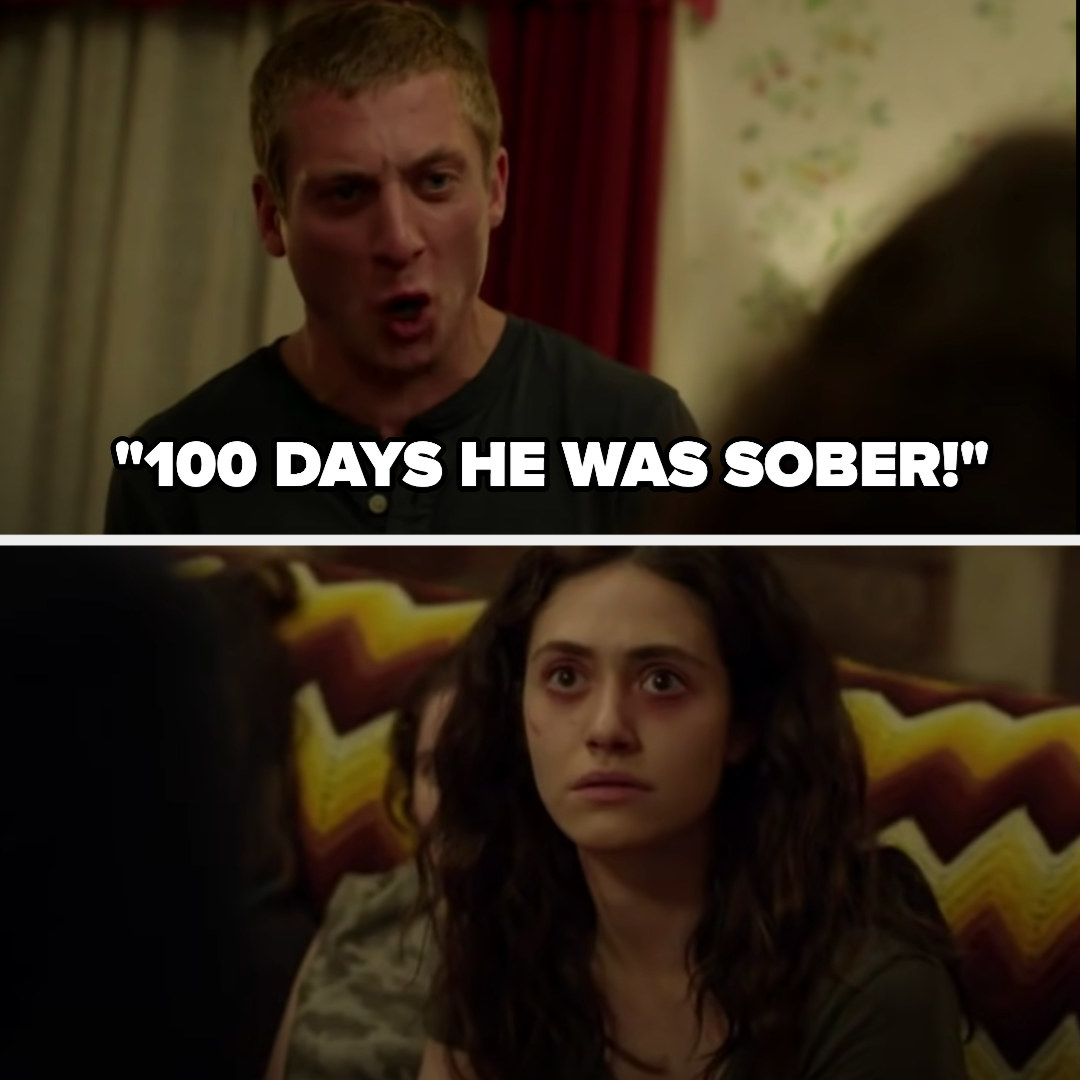 20.
On Doctor Who, when Rose and the Doctor had to say goodbye, and then he disappeared before he could say "I love you":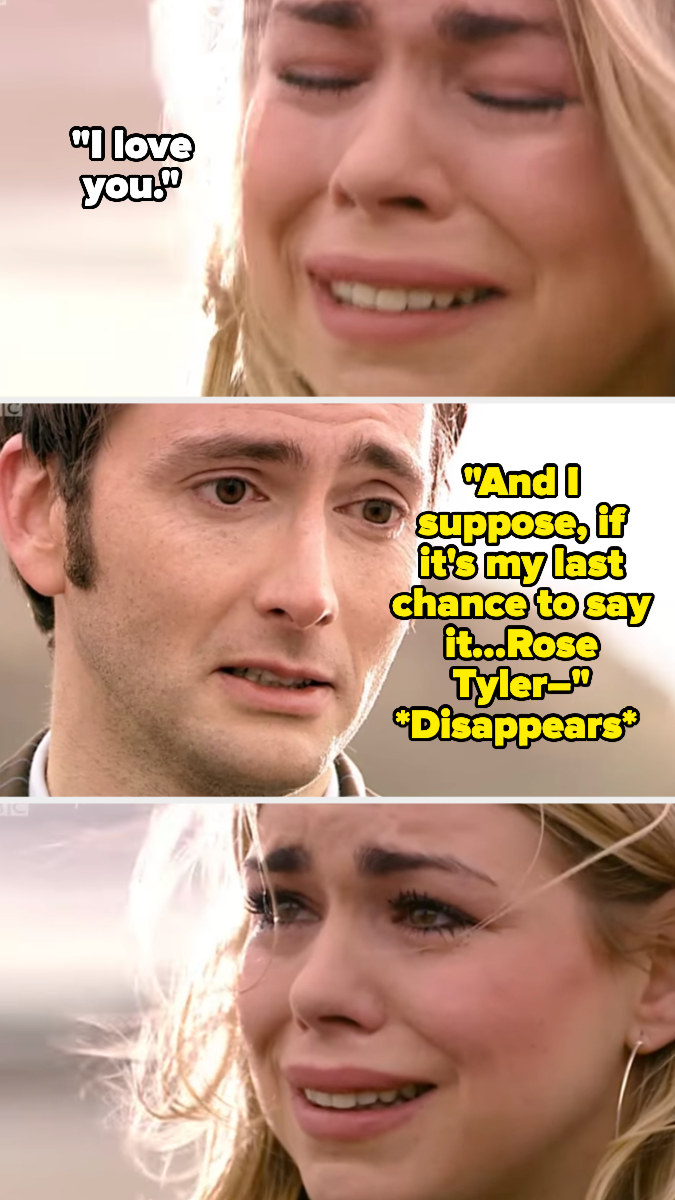 21.
On M*A*S*H, when Hawkeye remembers that the woman he told to keep her chicken quiet actually was holding a baby, and that she killed her baby to protect them: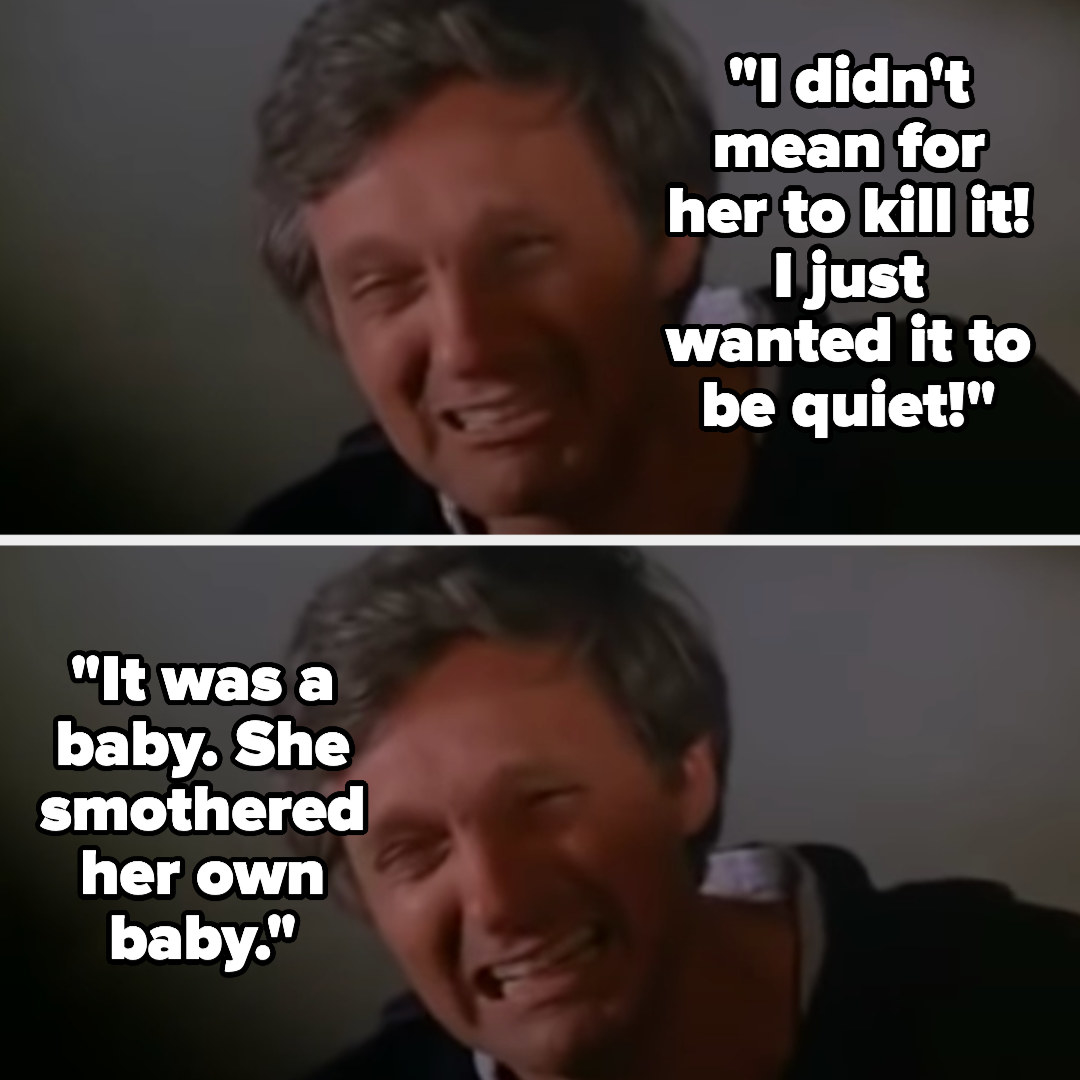 22.
On Parenthood, when Zeek takes Amber to see her wrecked car after her car crash and tells her off: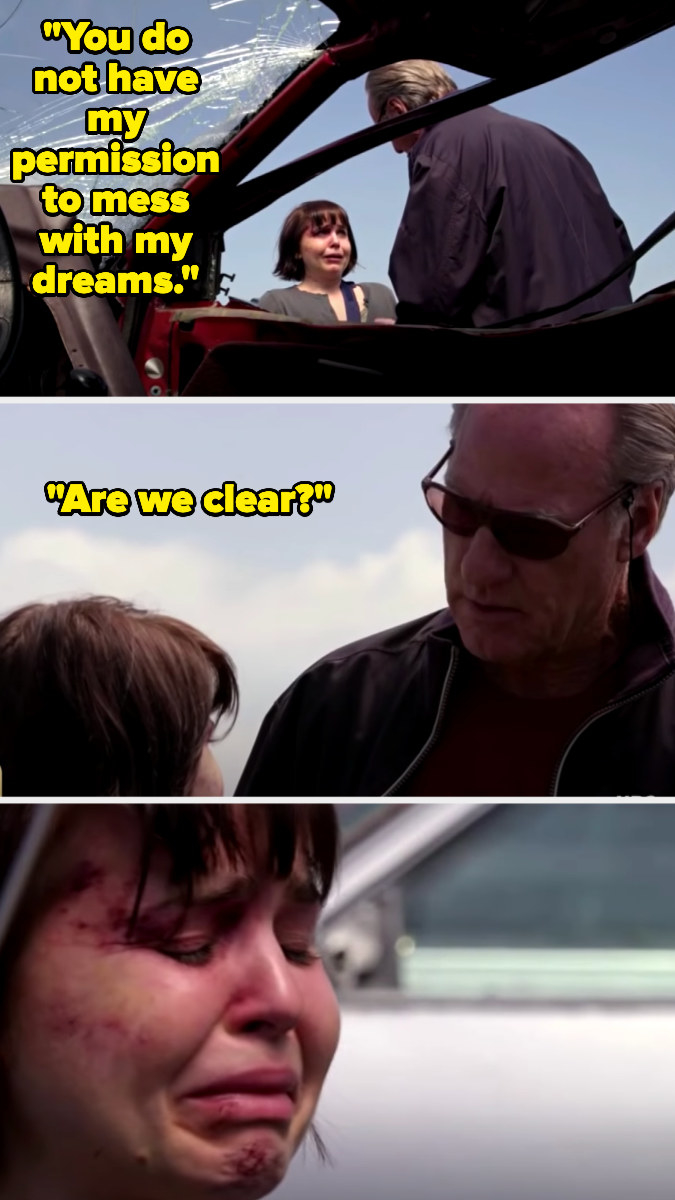 23.
And finally, on Scrubs, when JD was writing the speech about Kelso, and we saw that he hid how all the events at the hospital affected him: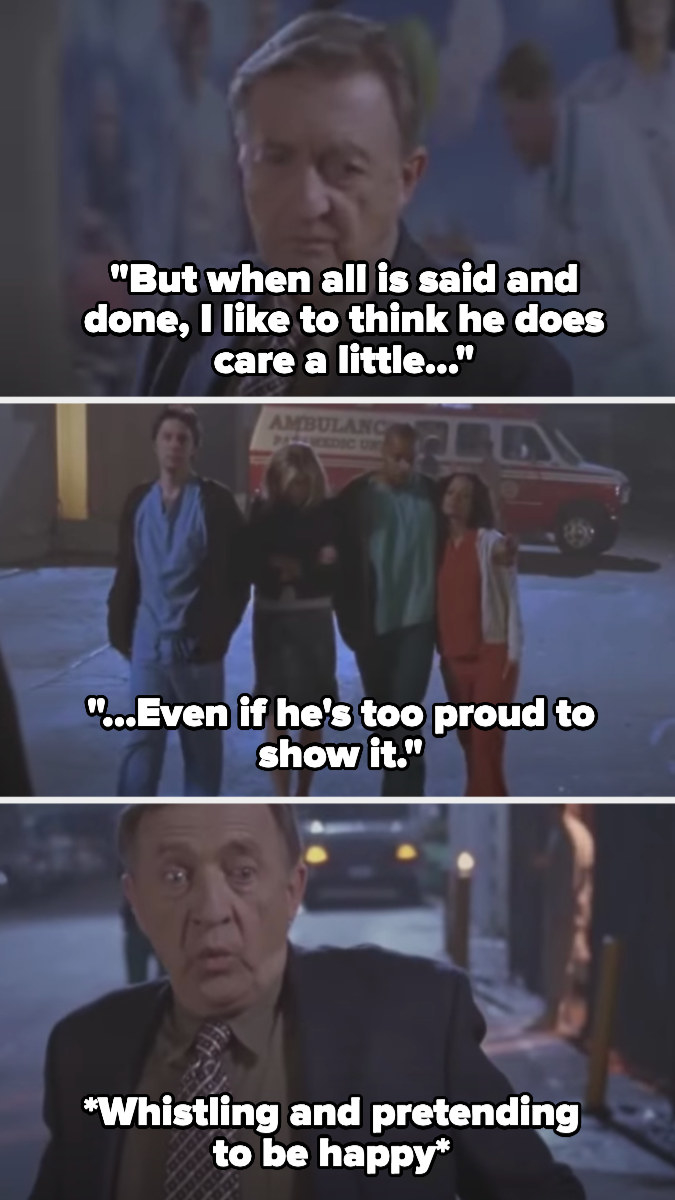 Any more that we missed? Let us know in the comments!