We were all angsty teenagers at one point. But millennials growing up in the 2000s took this to a new level.
And if you're a cusper, like me, your angst phase probably started around age 10. Because literally every other song on the radio was...well, pretty dark.
Here are 29 songs that explain why millennials know angst better than anyone: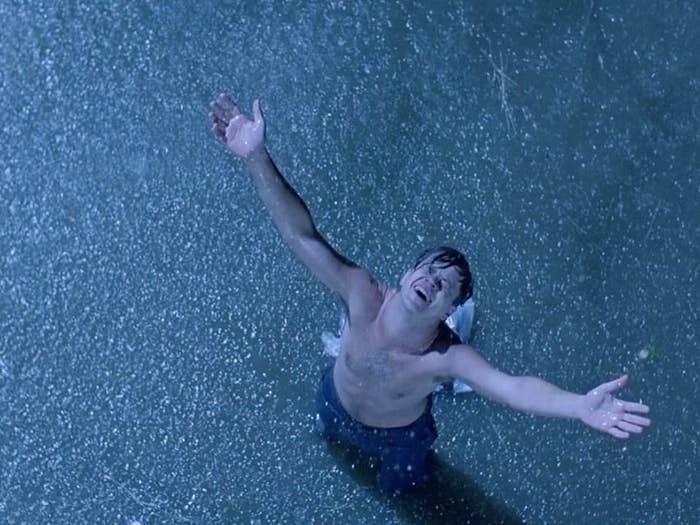 1.
"Losing Grip" by Avril Lavigne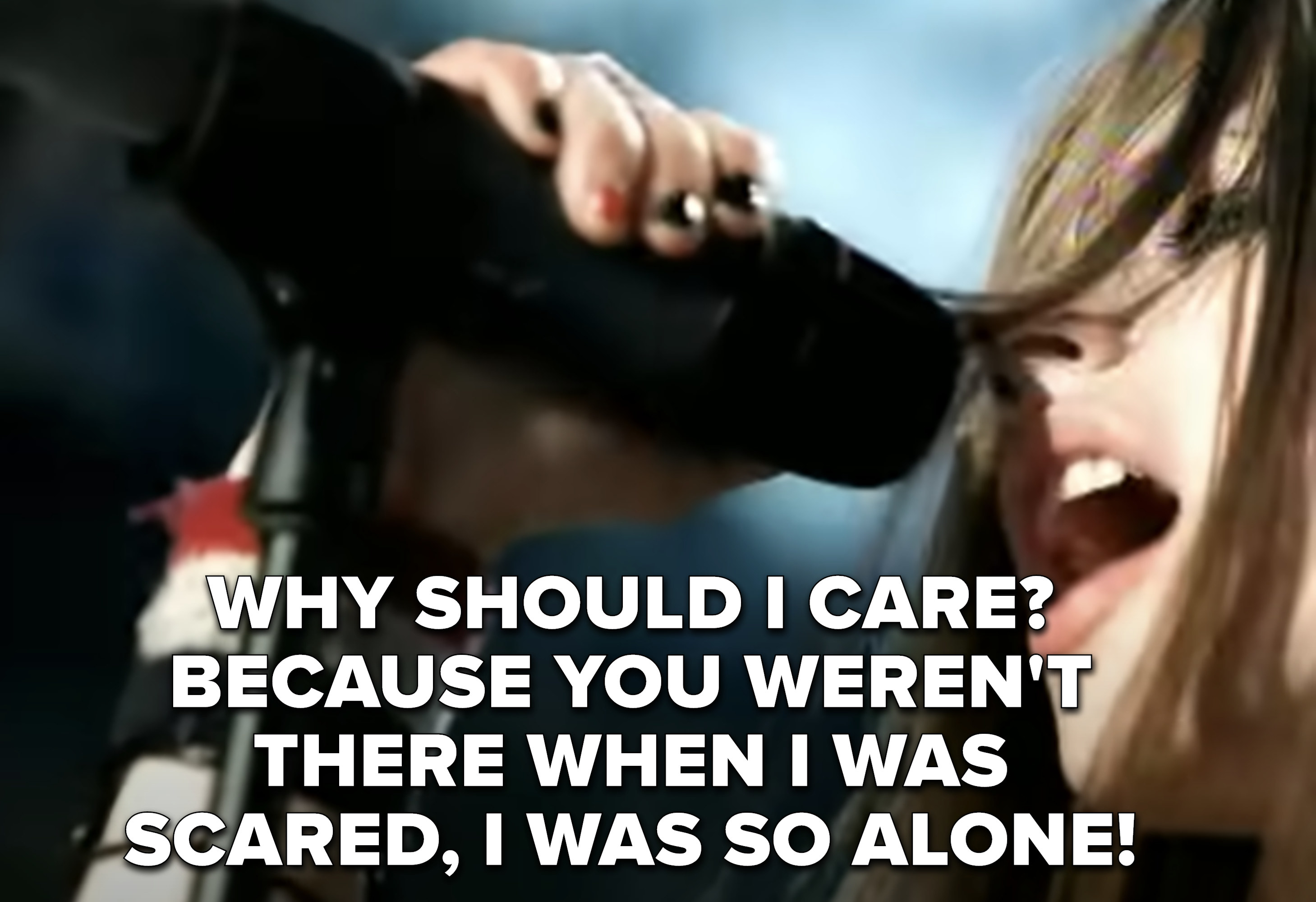 2.
Breathe (2 AM) by Anna Nalick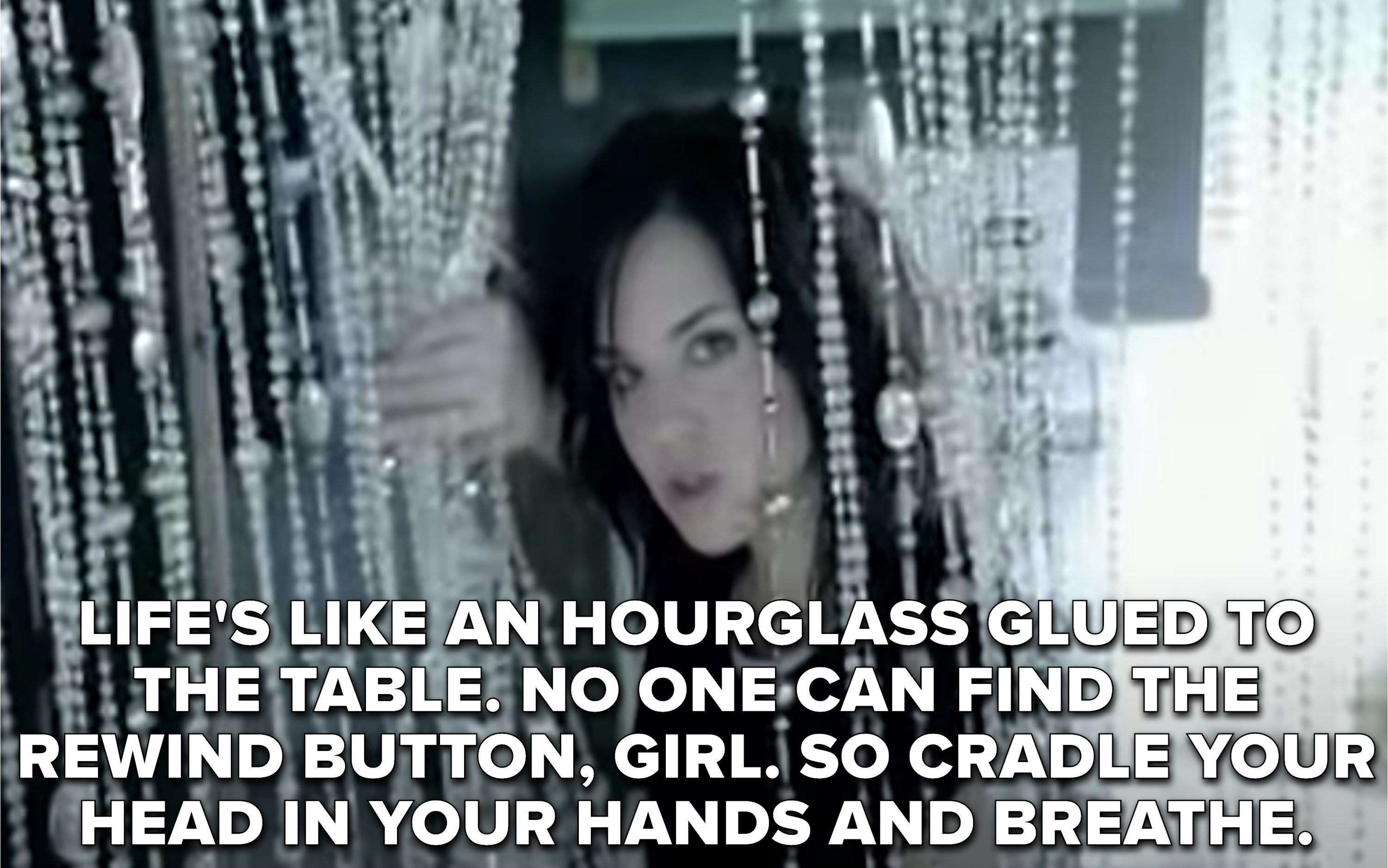 3.
"Savin' Me" by Nickelback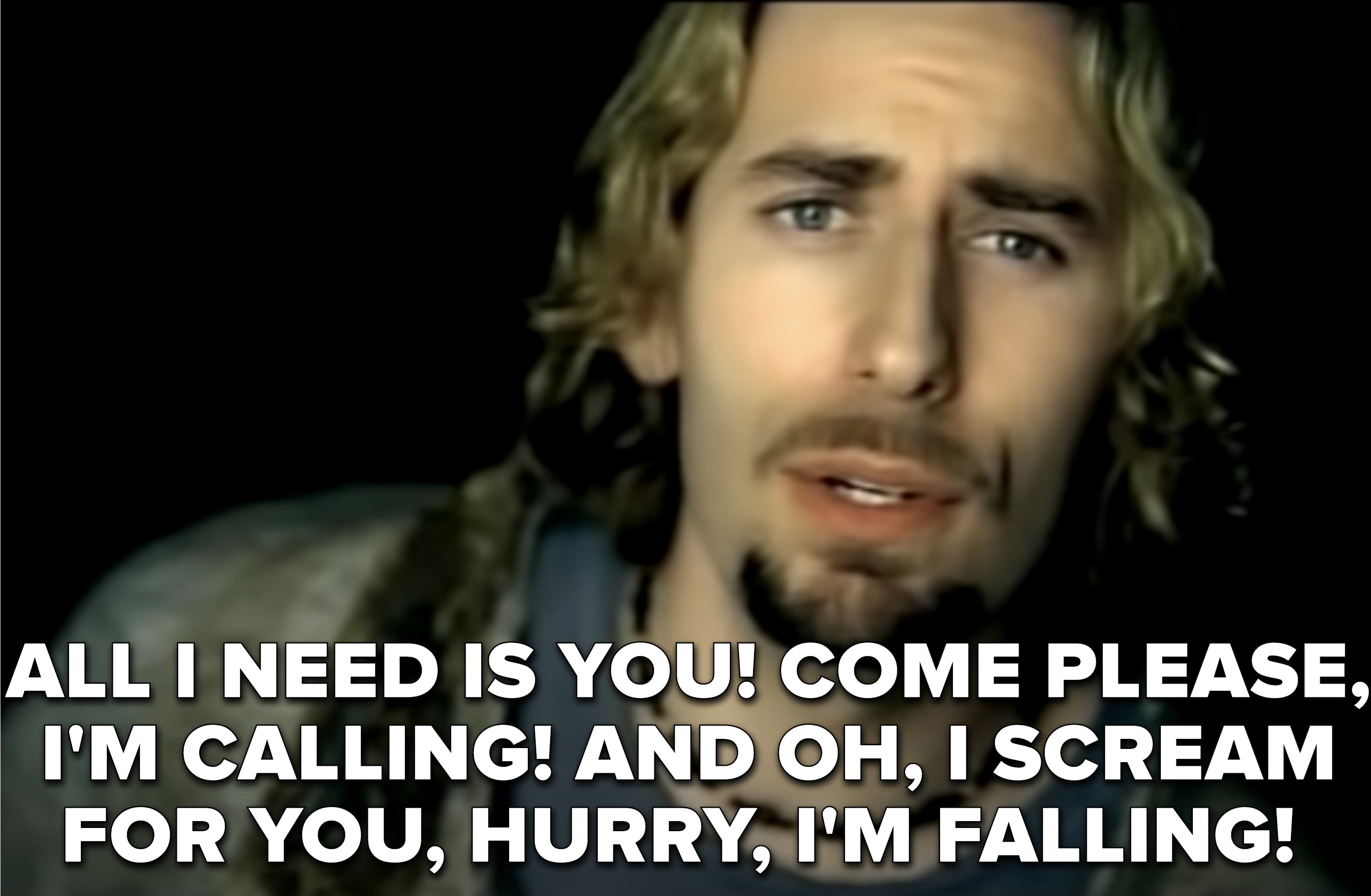 4.
"Second Chance" by Shinedown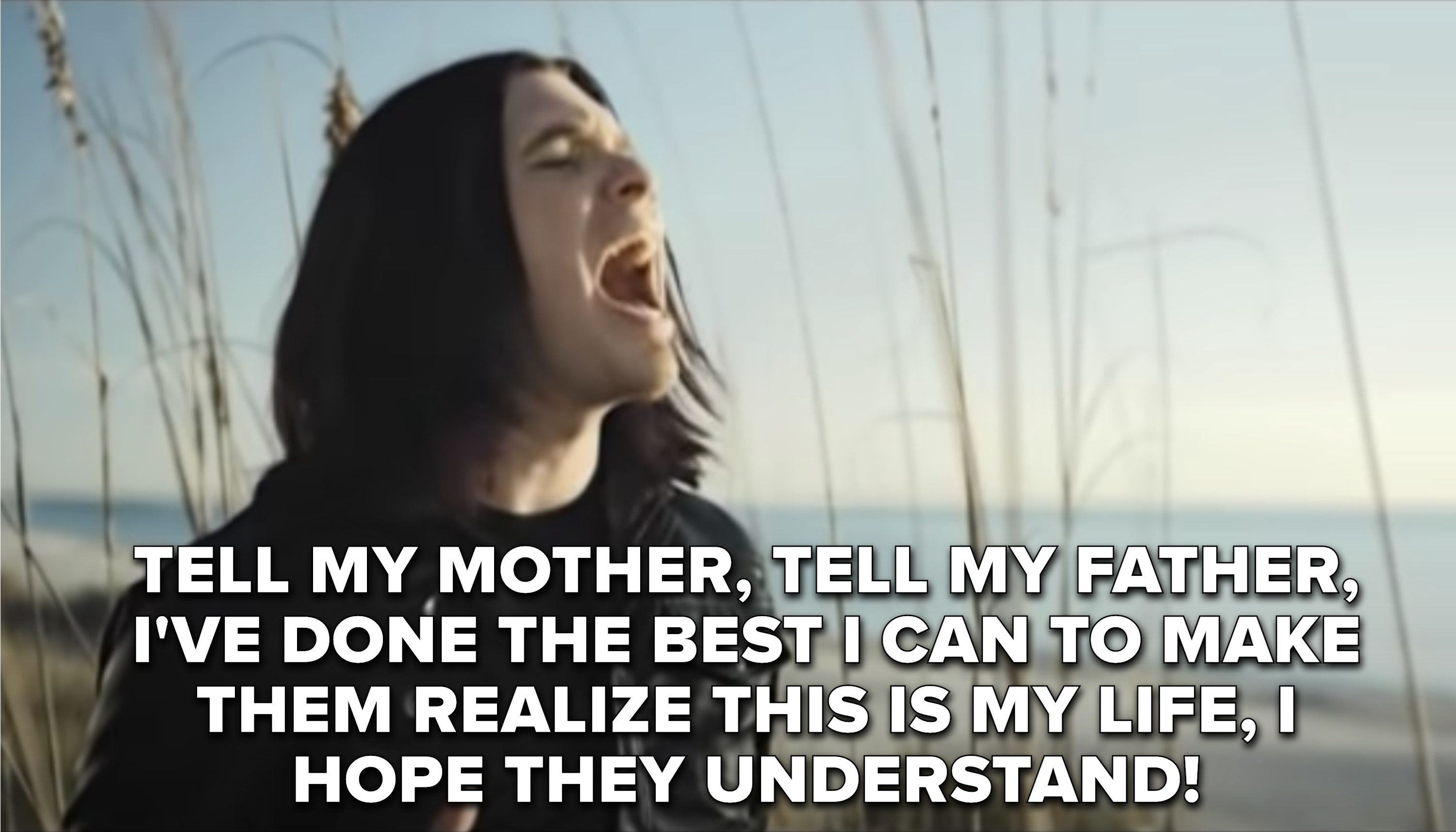 6.
"Make Me Wanna Die" by the Pretty Reckless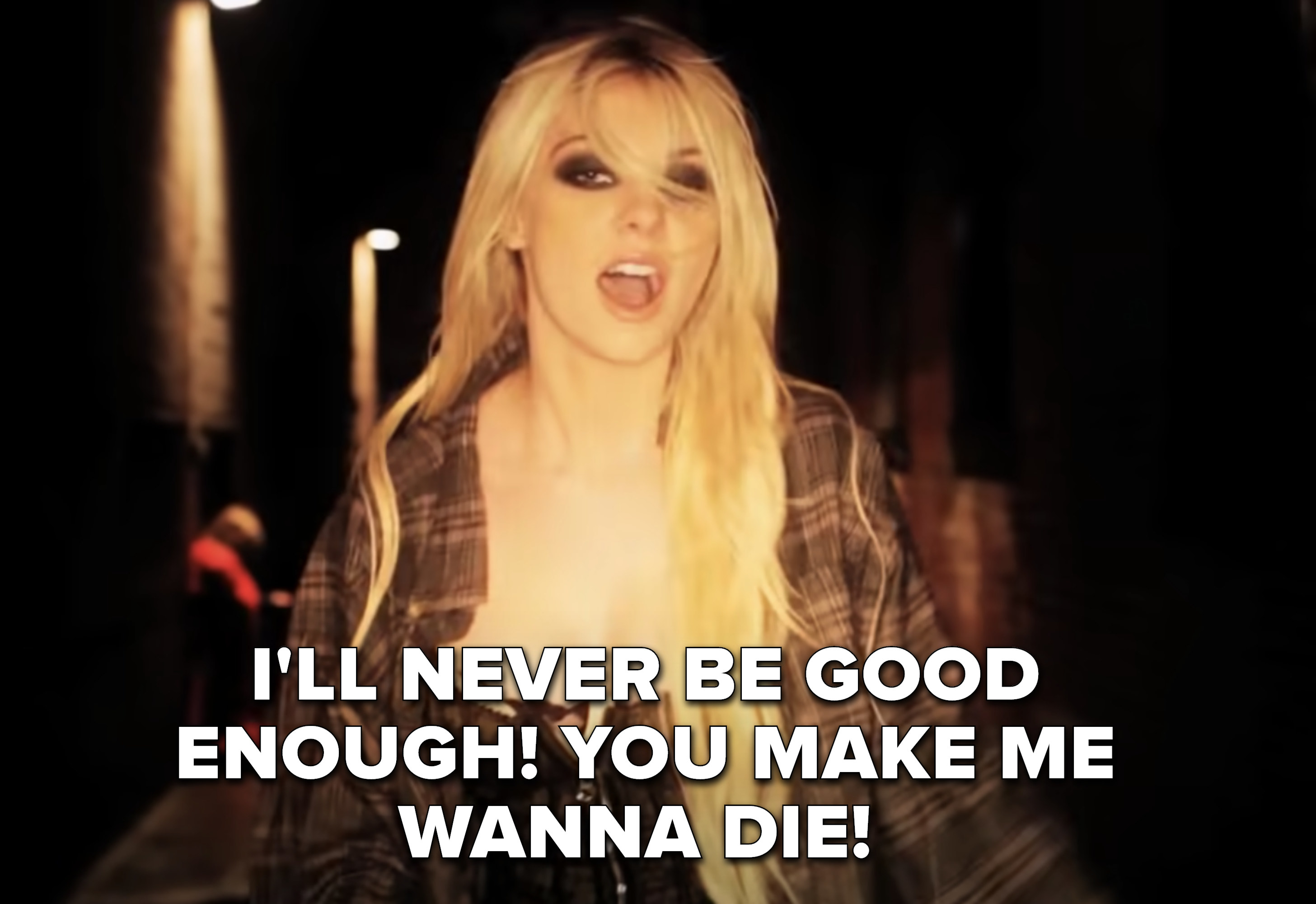 7.
"Wake Me Up When September Ends" by Green Day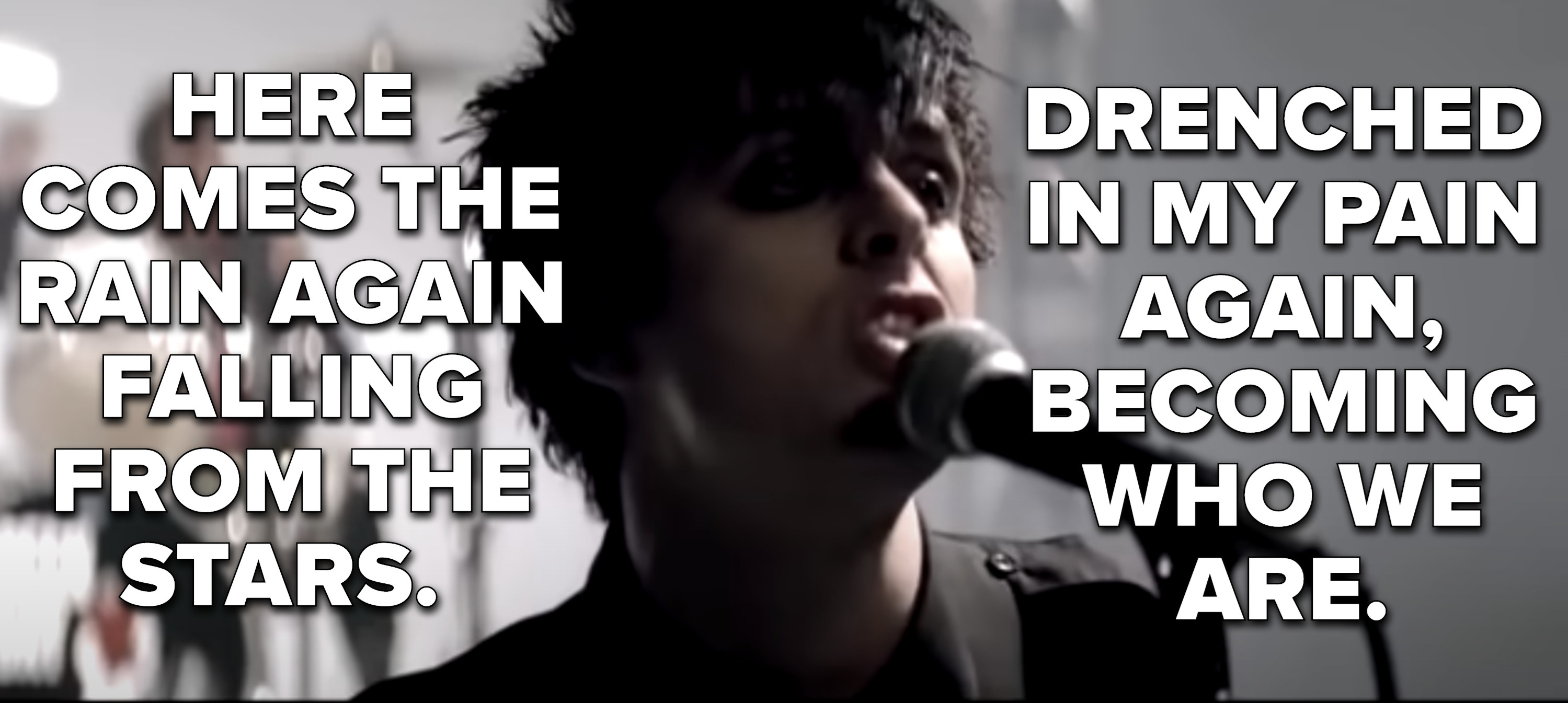 9.
"Creep" by Radiohead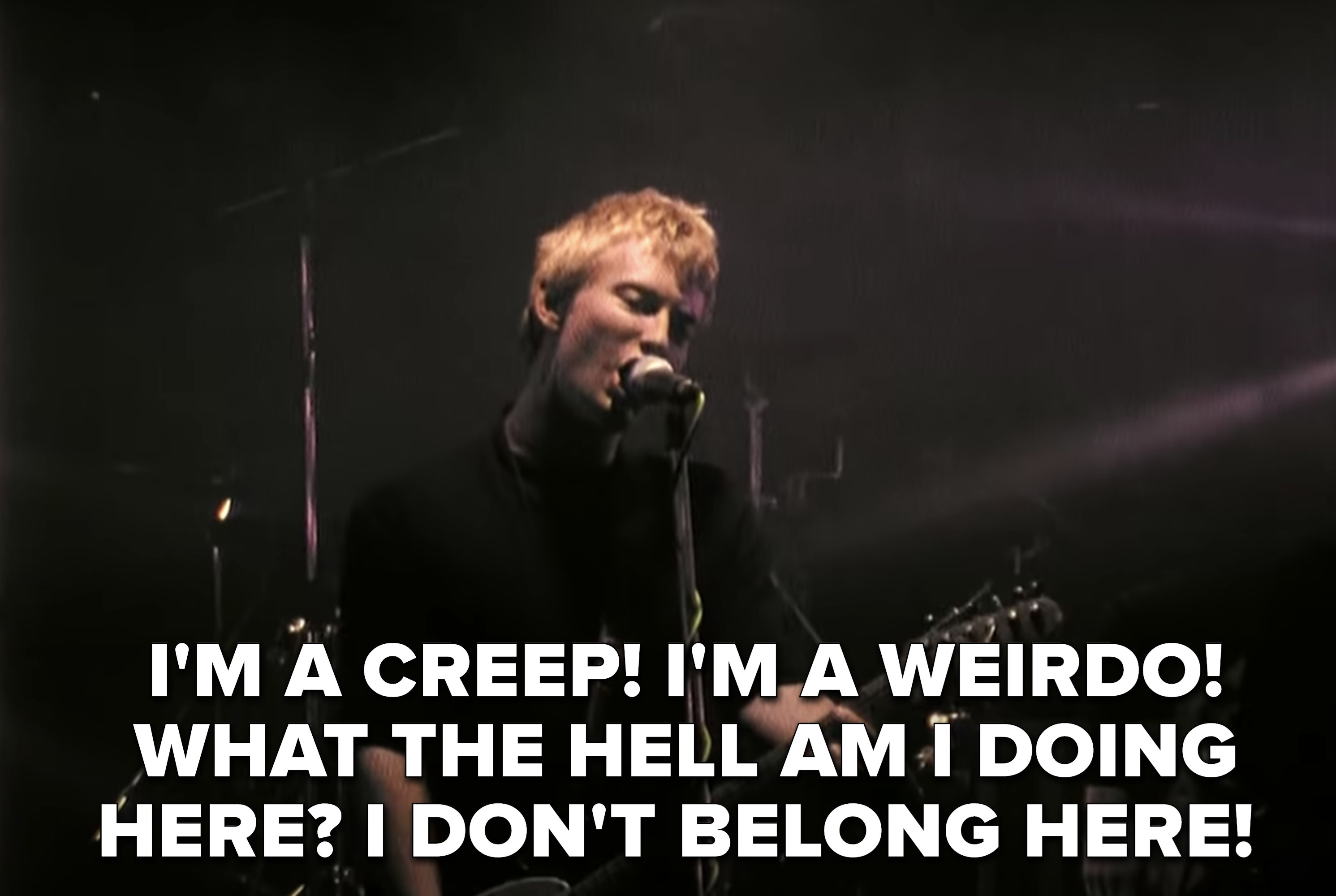 10.
"Boulevard of Broken Dreams" by Green Day
11.
"In the End" by Linkin Park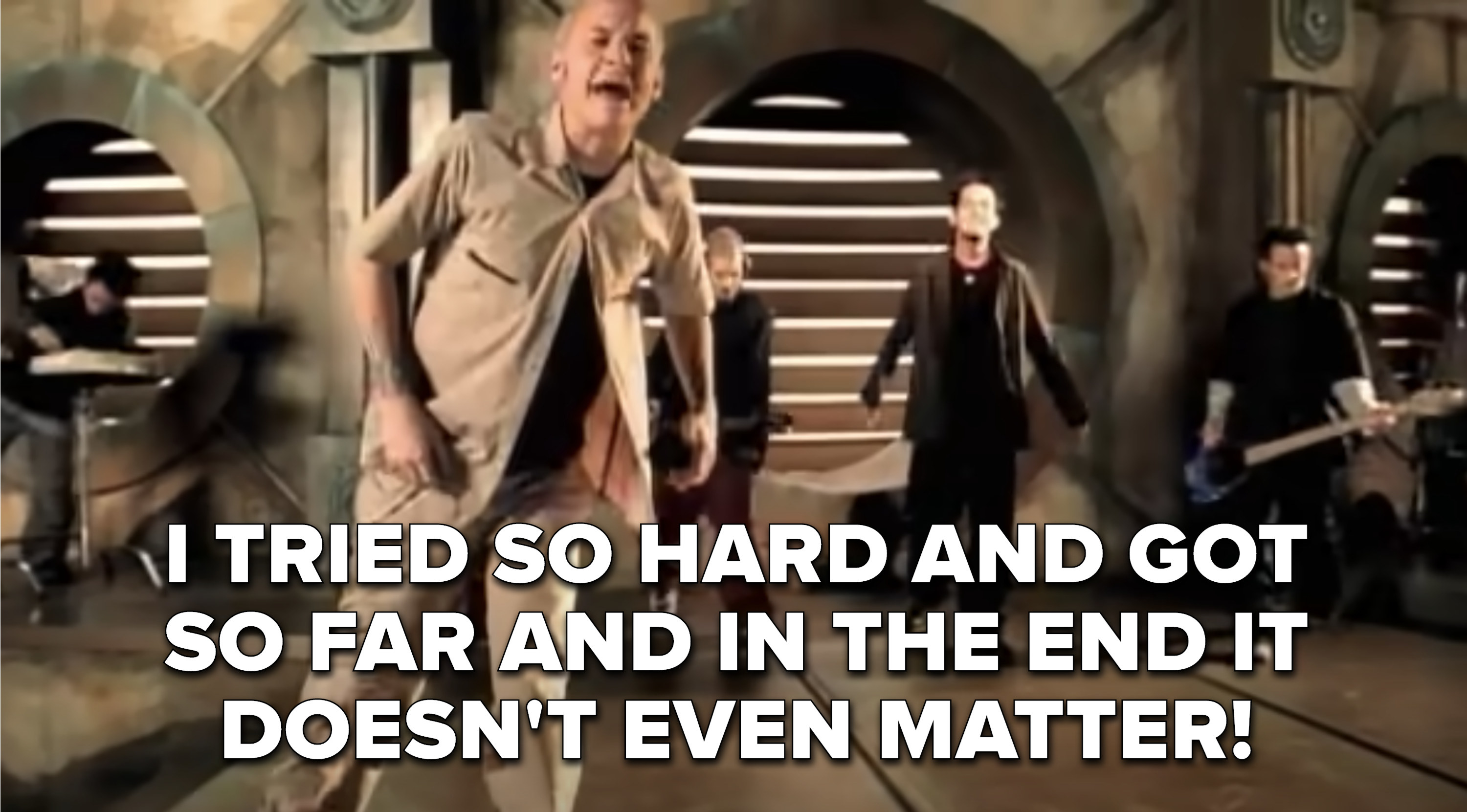 12.
"Just Tonight" by the Pretty Reckless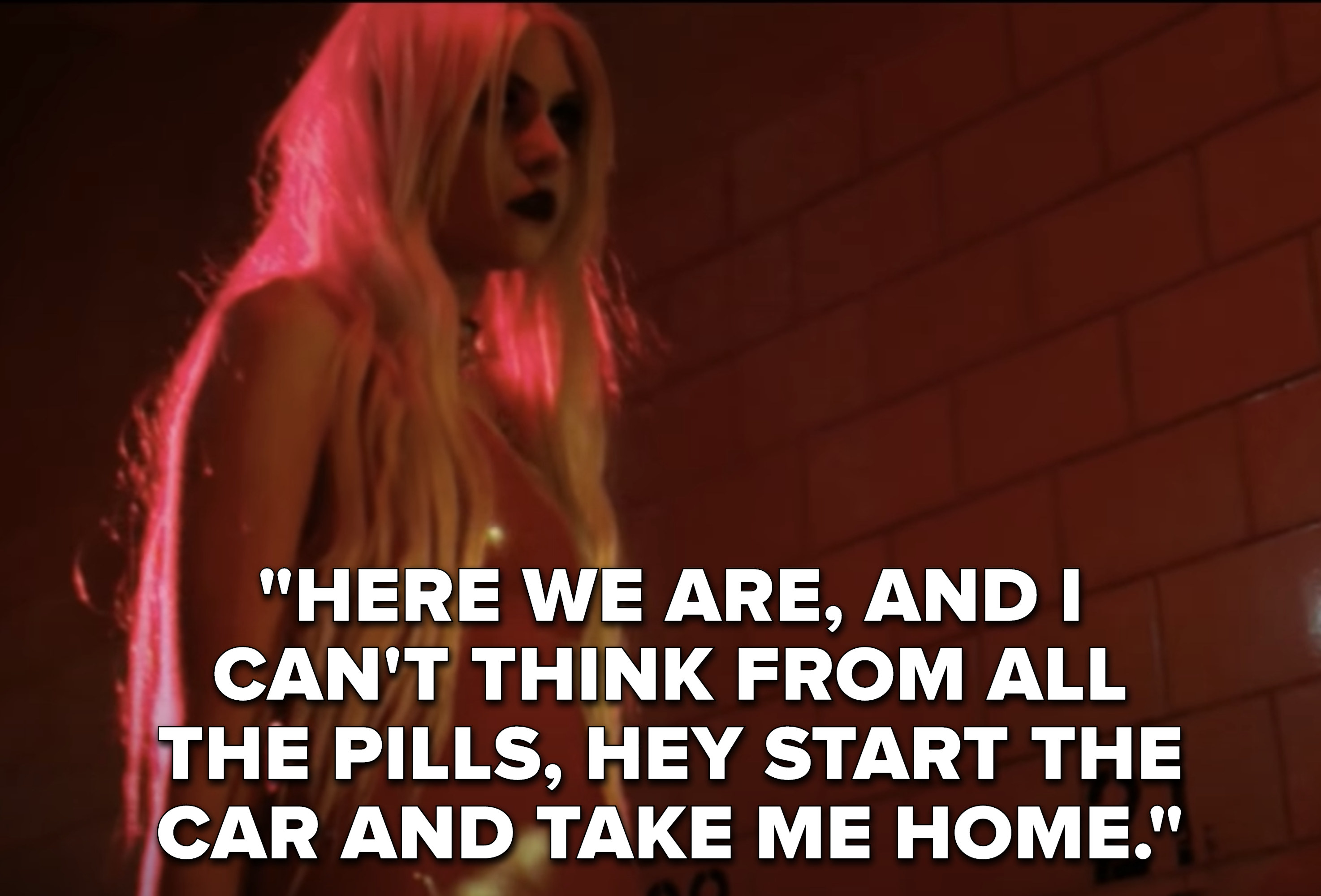 13.
"Call Me When You're Sober" by Evanescence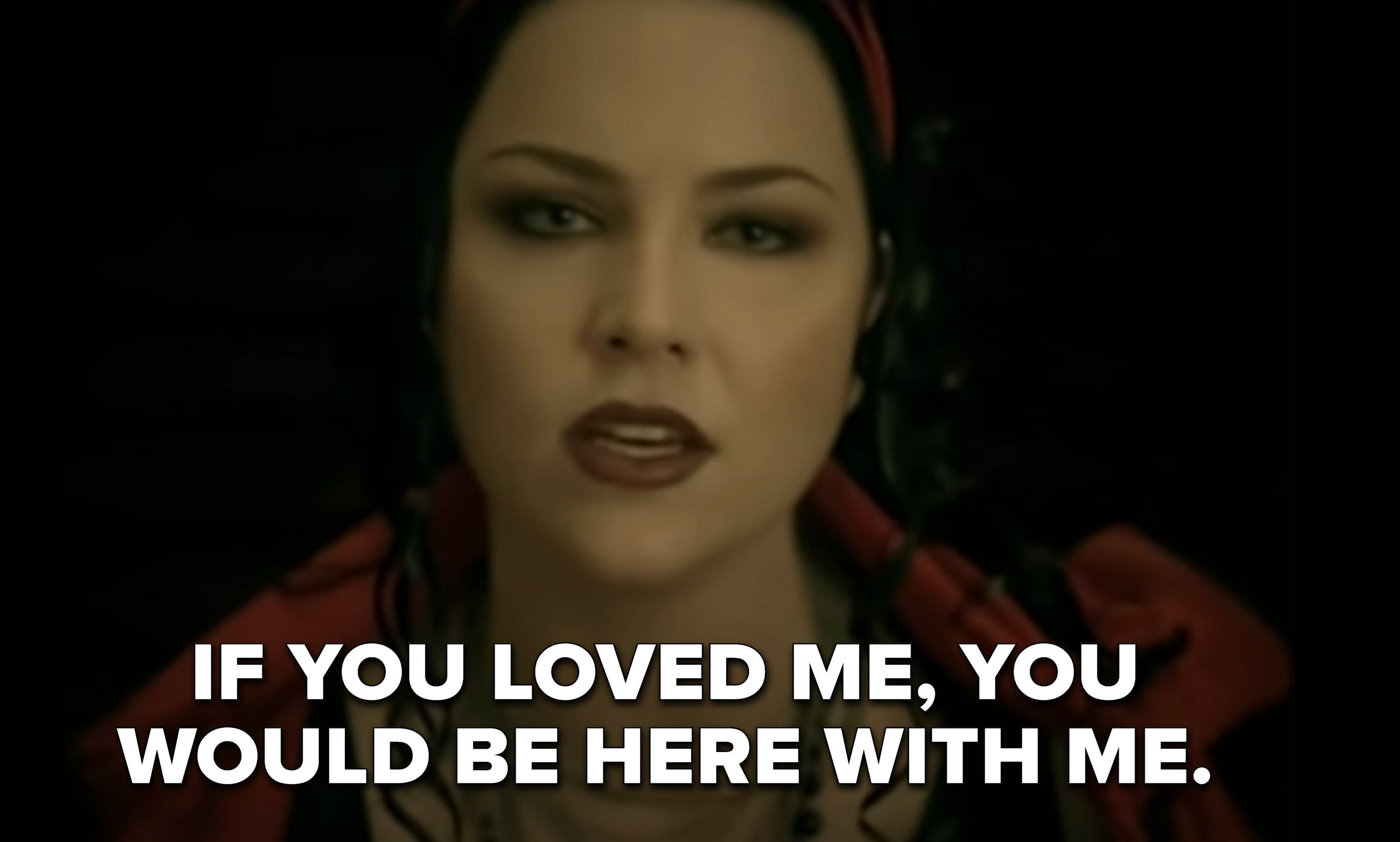 14.
"Bring Me to Life" by Evanescence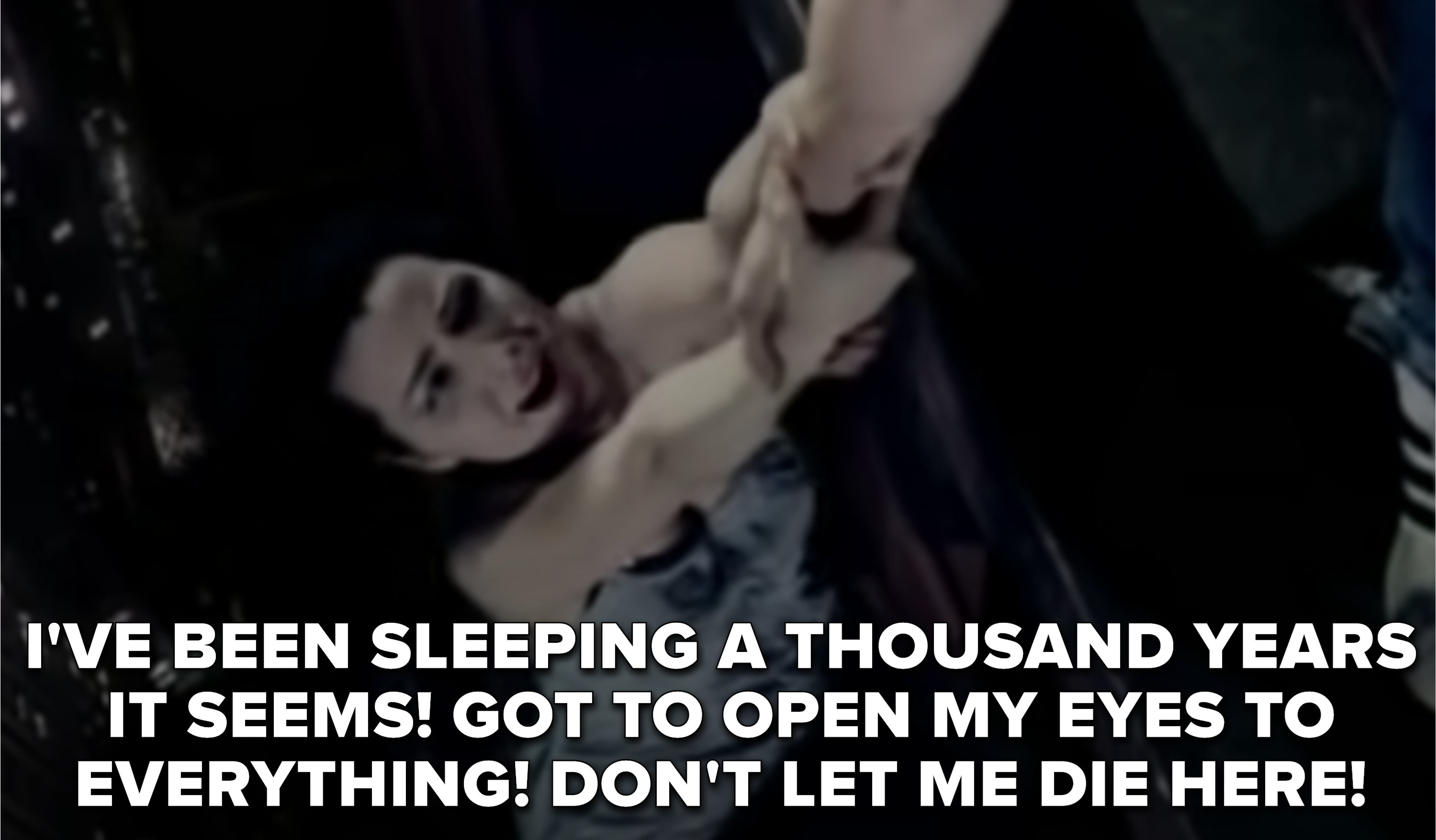 15.
"I'm with You" by Avril Lavigne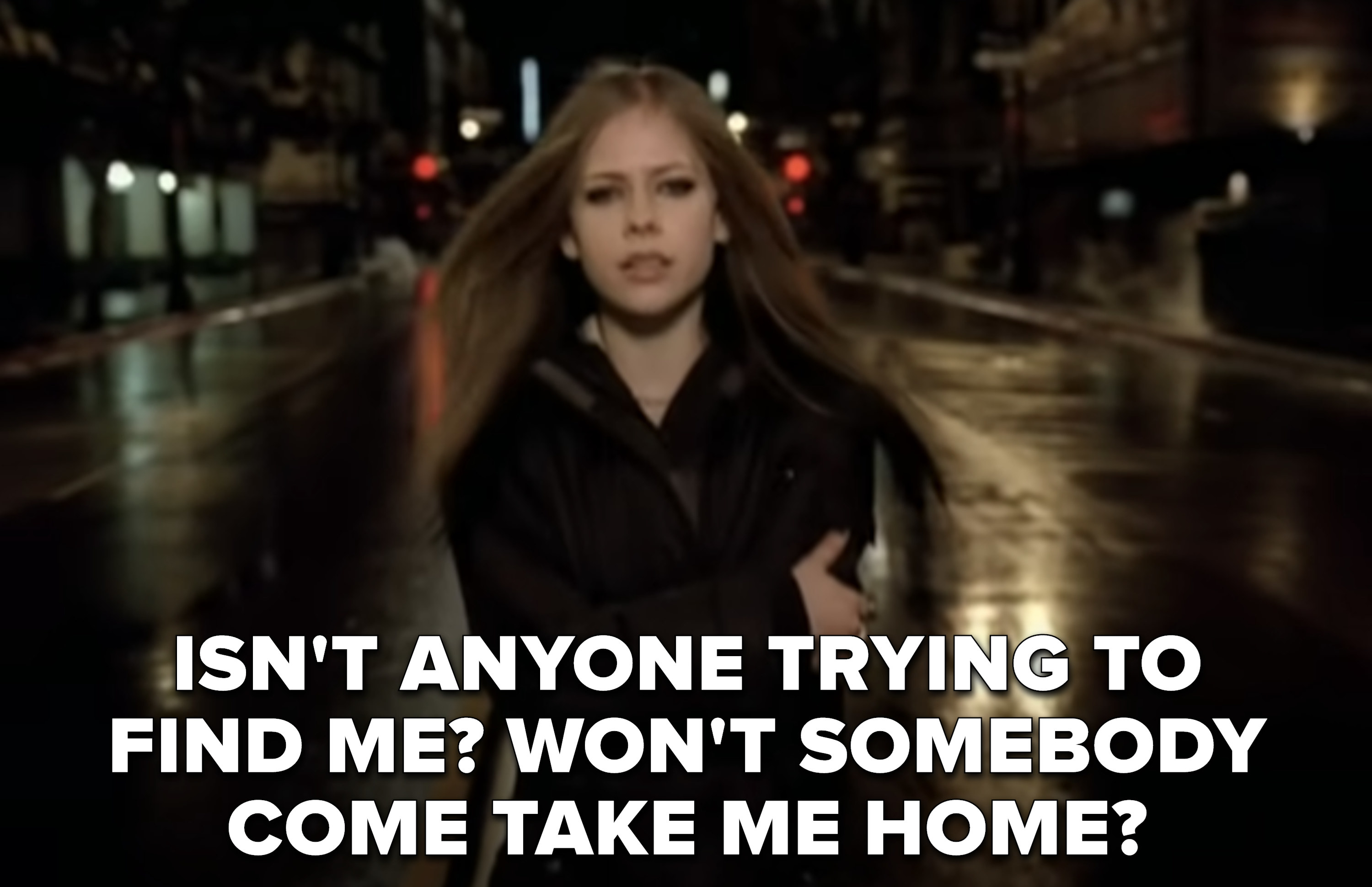 16.
"Jumper" by Third Eye Blind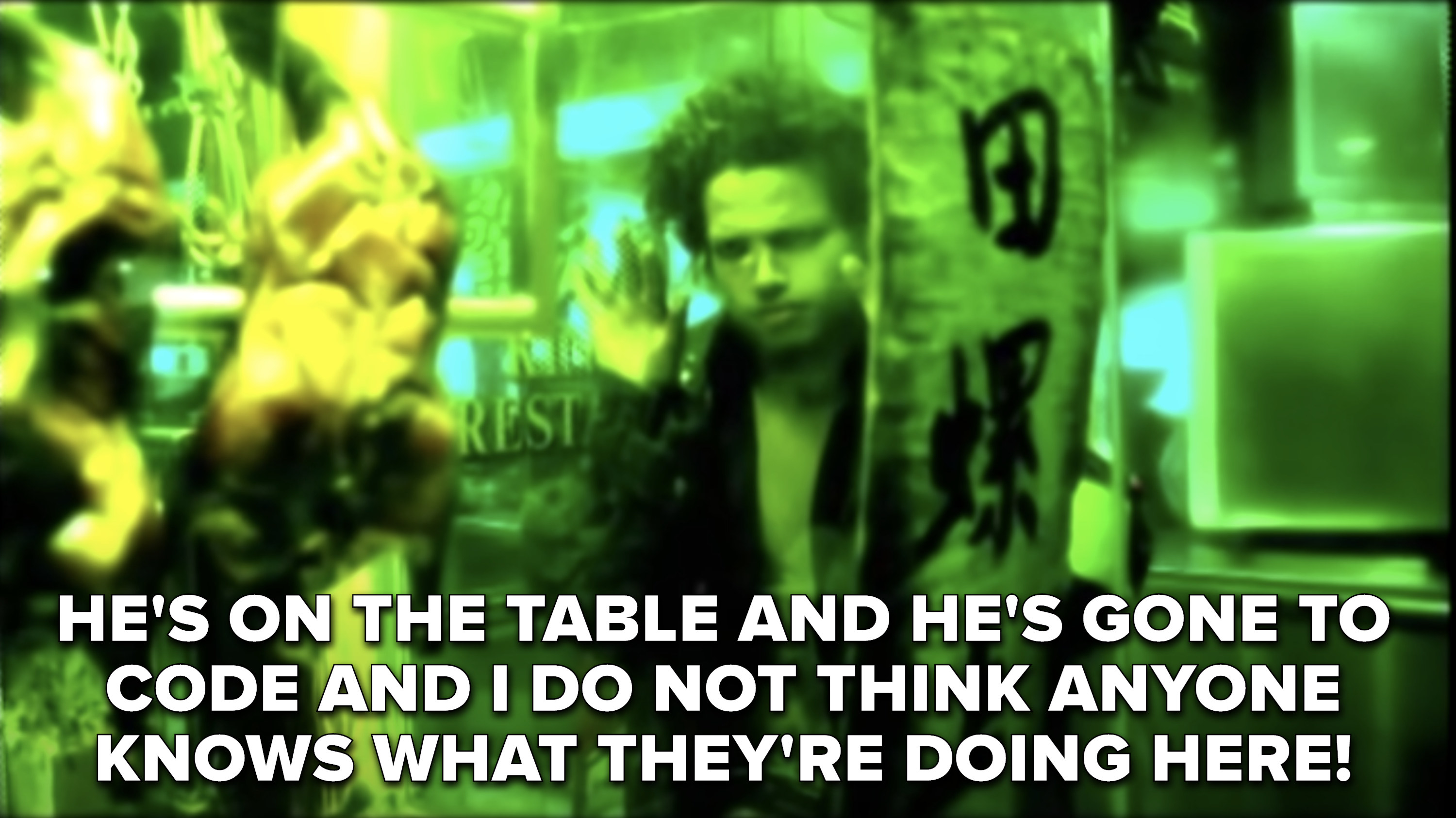 17.
"The Scientist" by Coldplay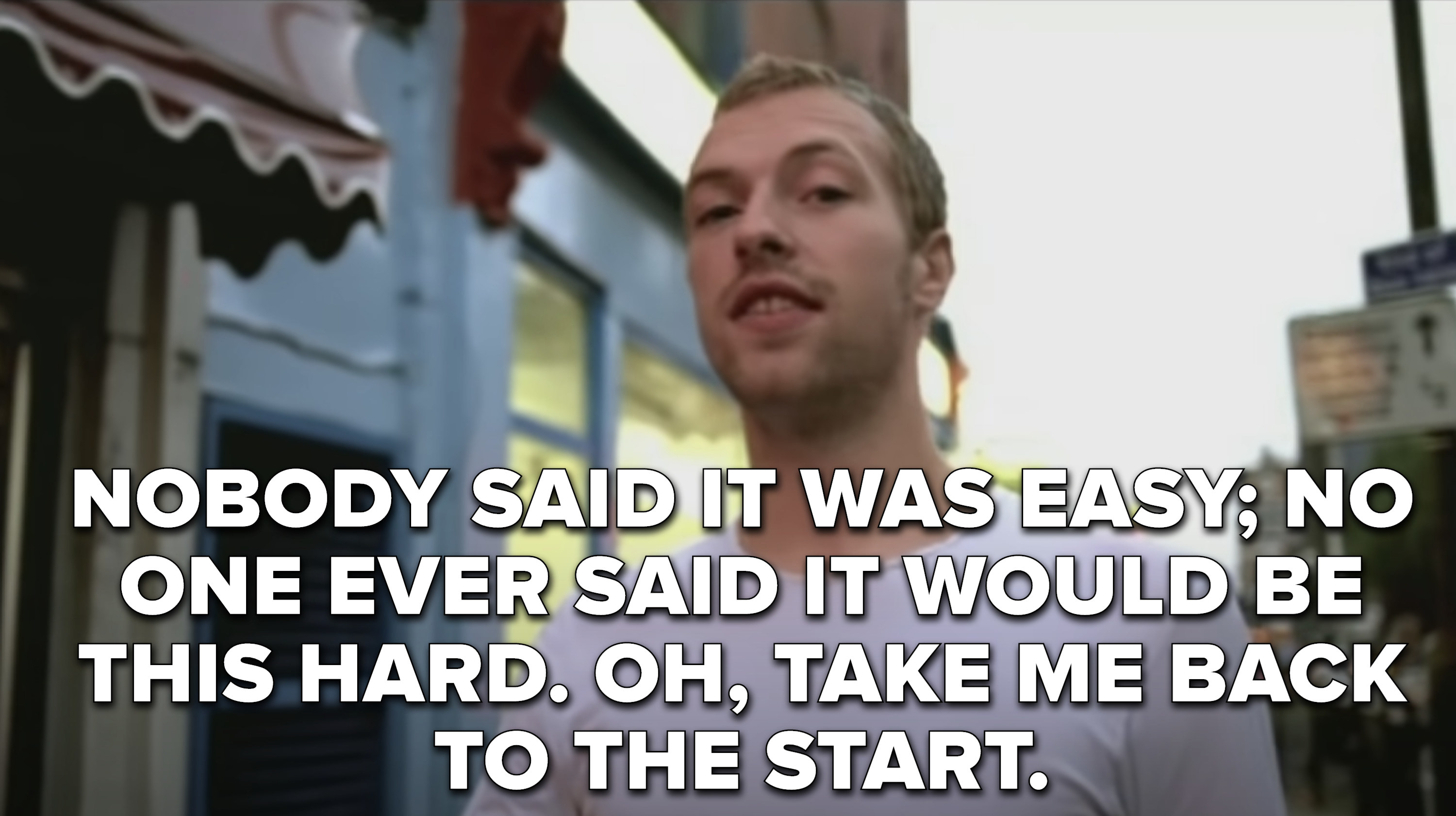 18.
"How to Save a Life" by the Fray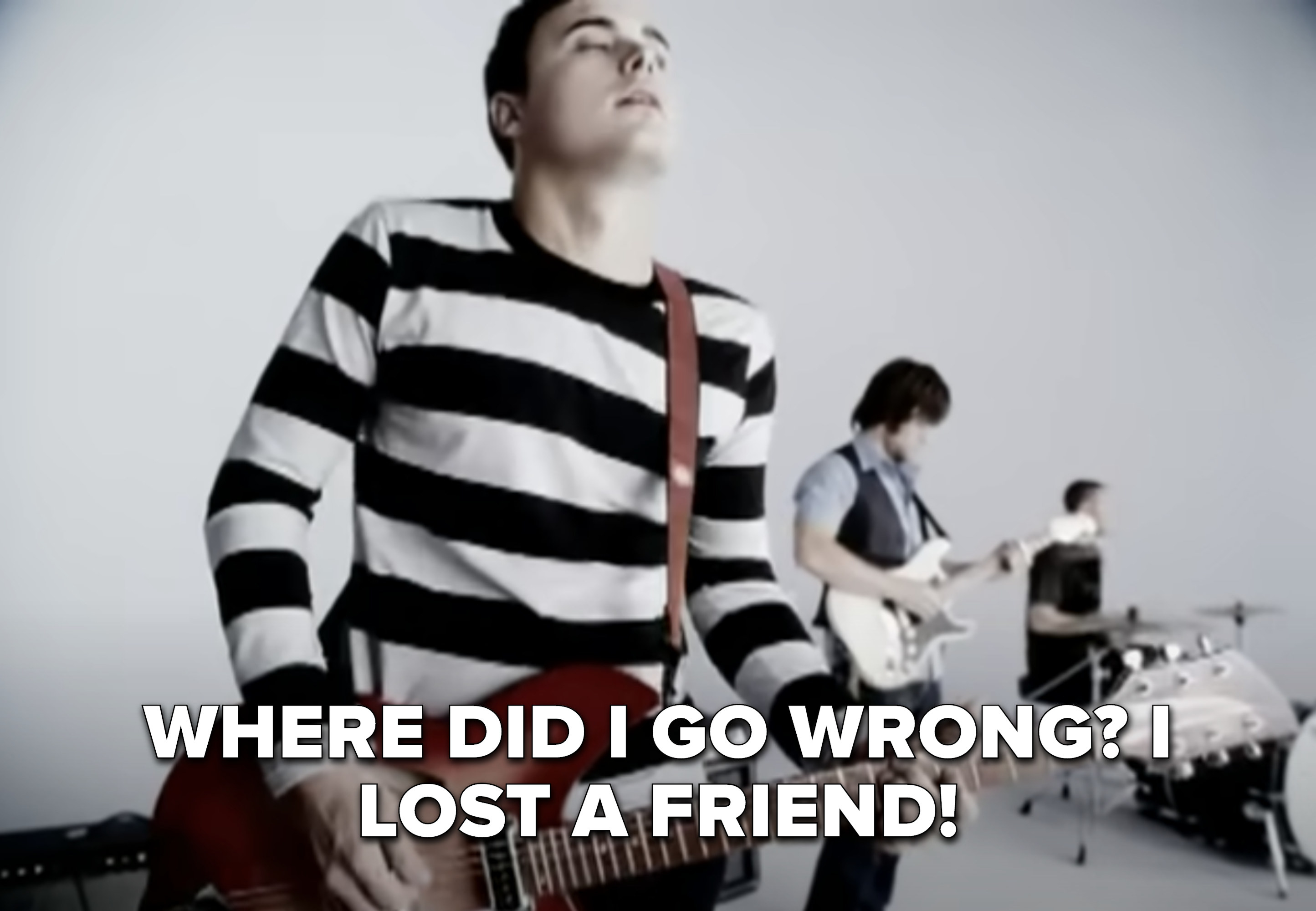 20.
"Dark Blue" by Jack's Mannequin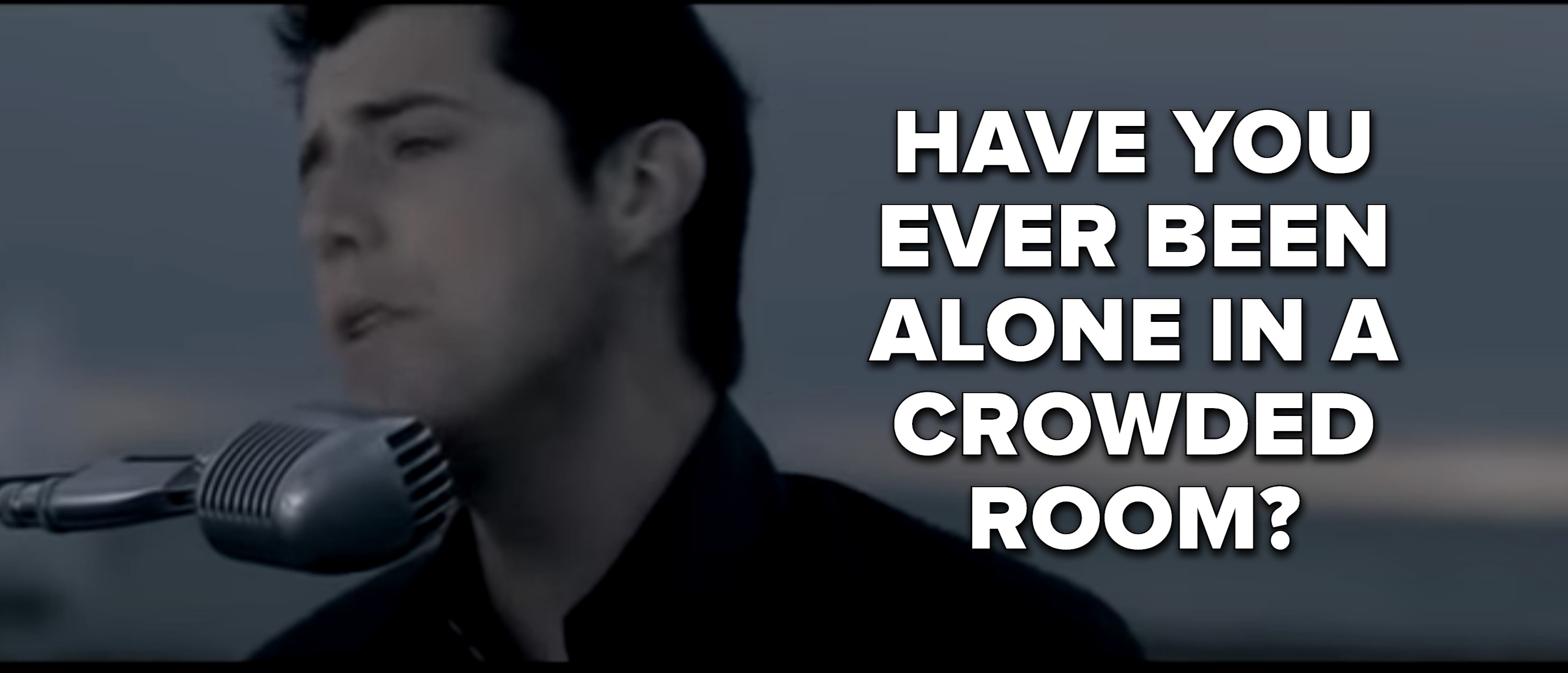 21.
"Torn" by Natalie Imbruglia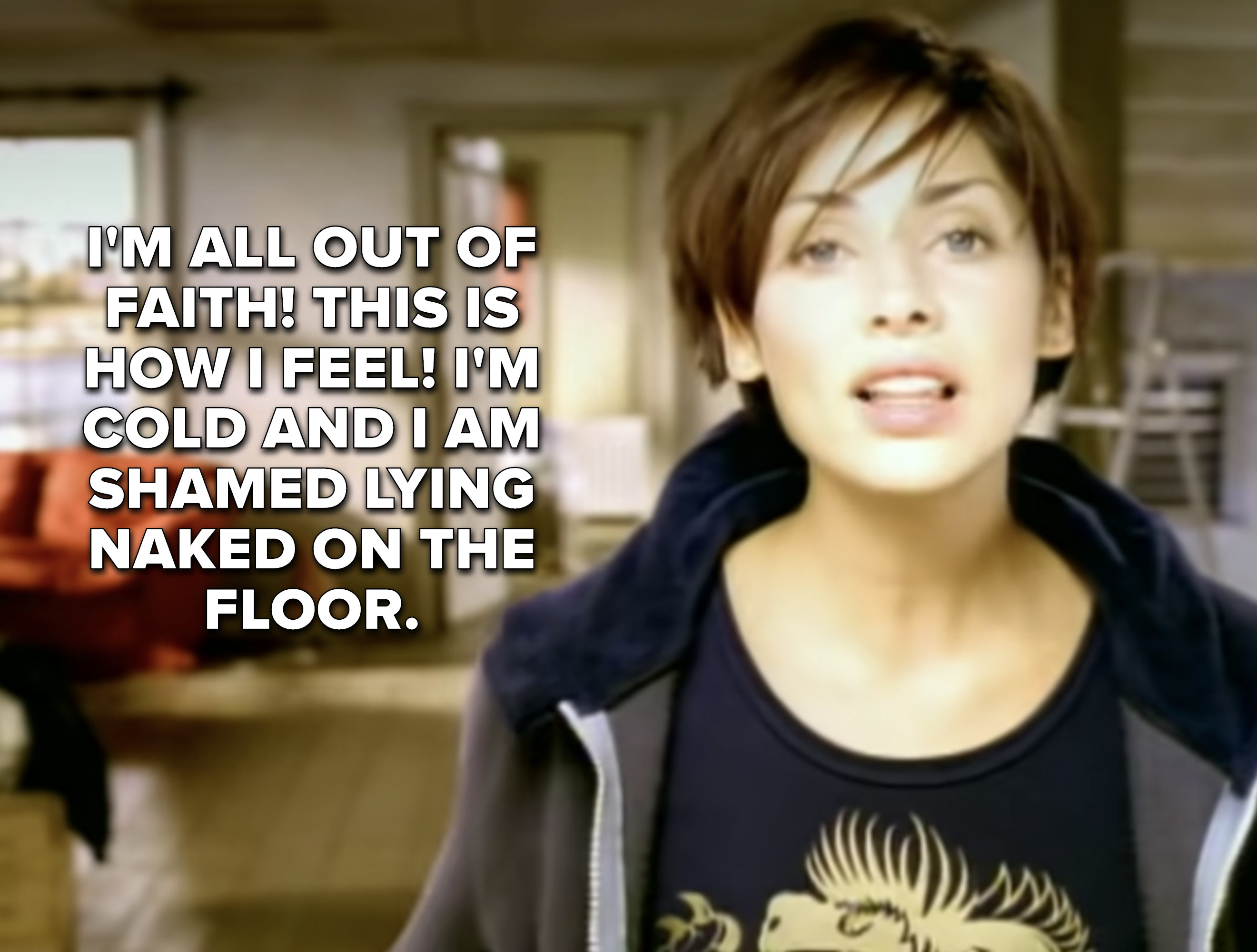 22.
"Fix You" by Coldplay
23.
"Welcome to the Black Parade" by My Chemical Romance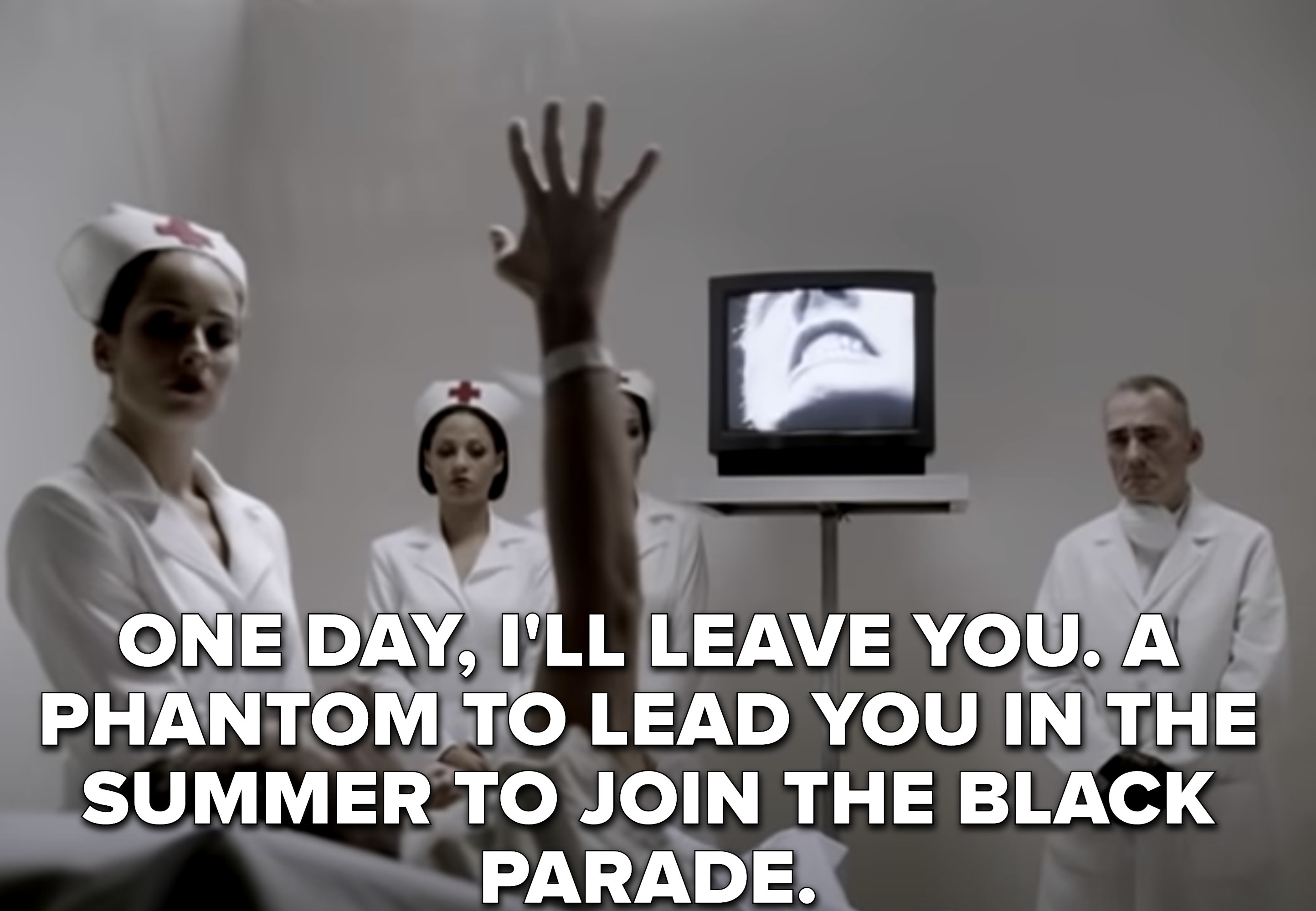 24.
"Guns for Hands" by Twenty One Pilots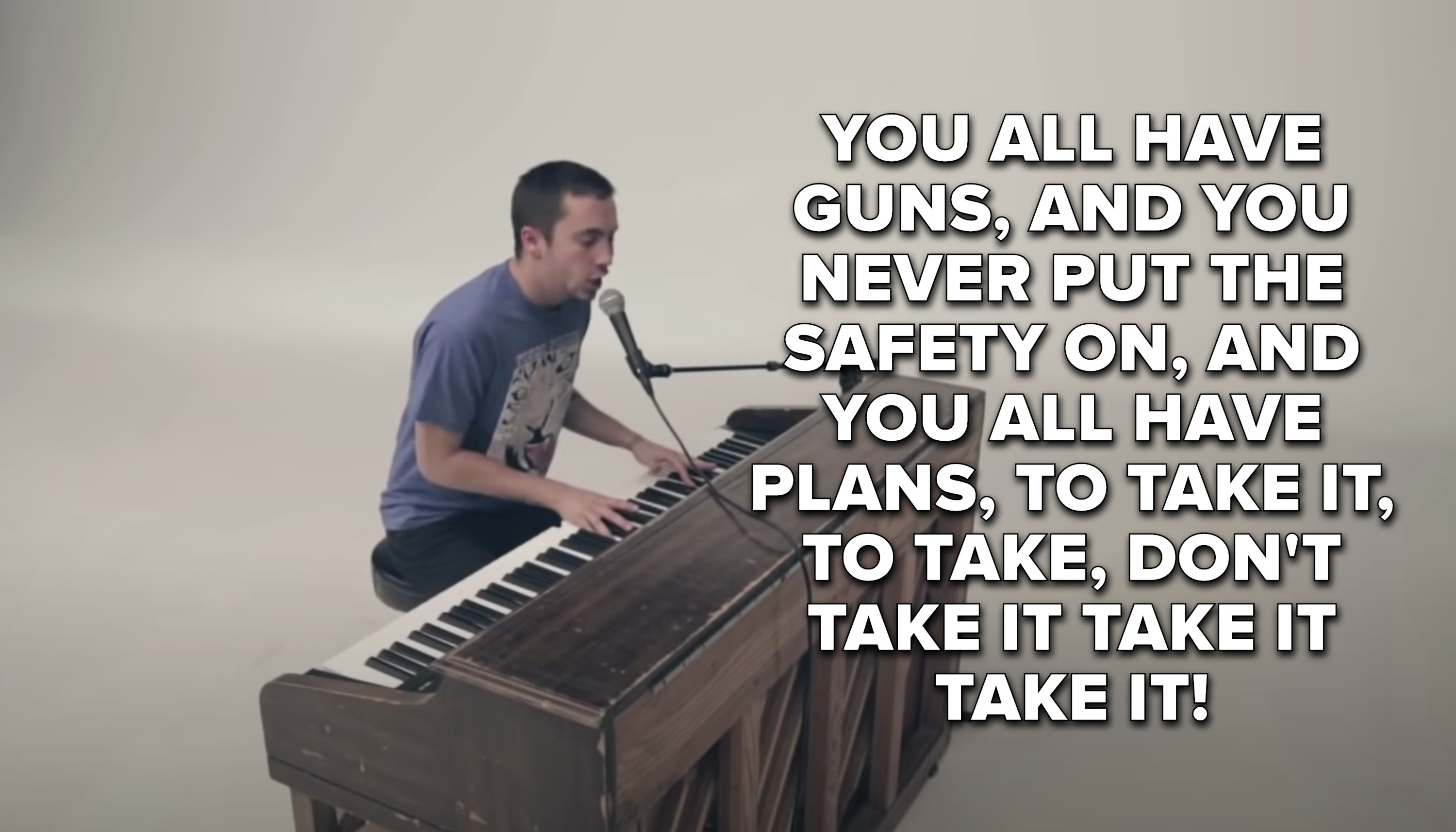 25.
"Thnks fr th Mmrs" by Fall Out Boy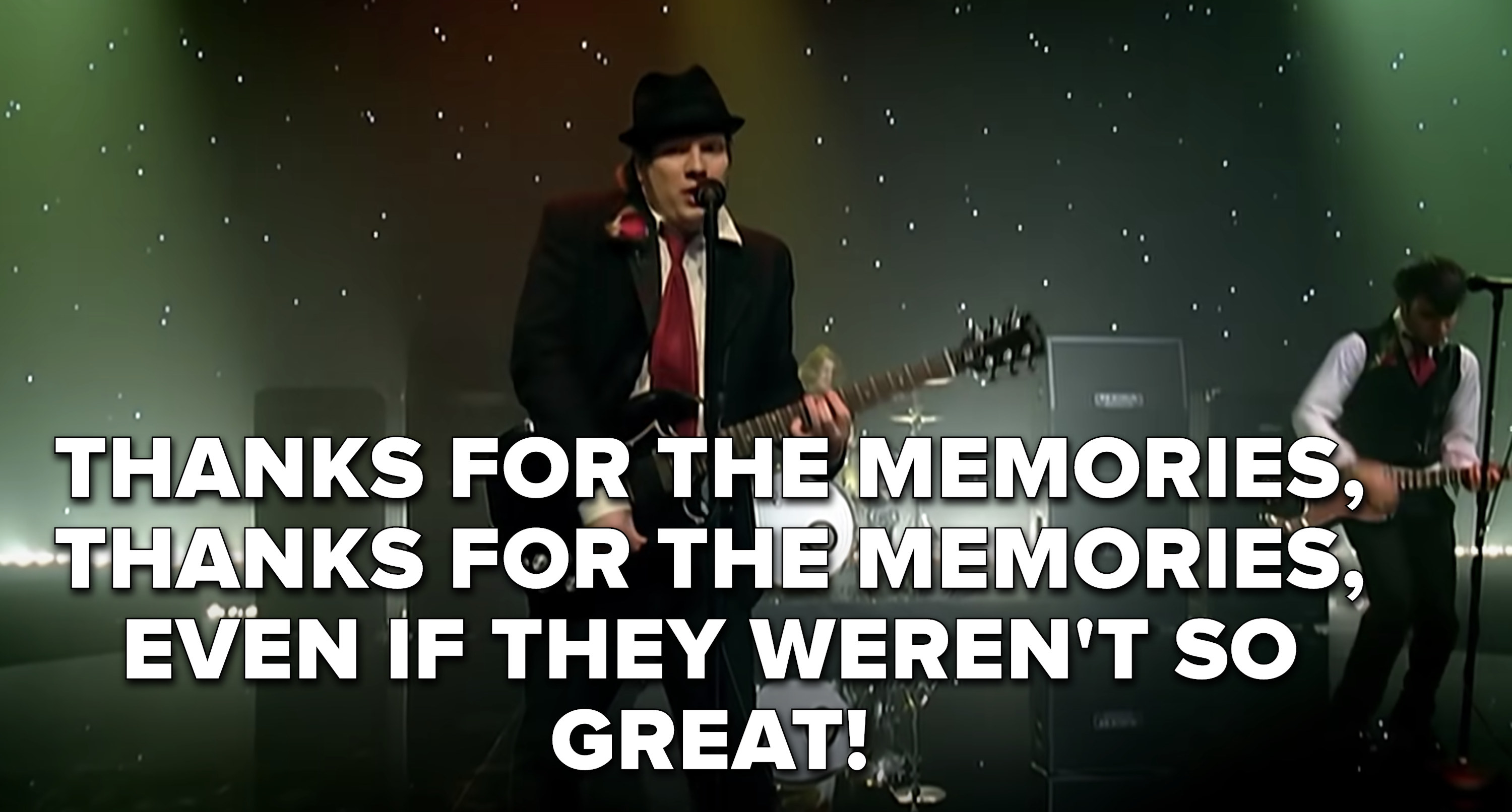 26.
"The Freshmen" by the Verve Pipe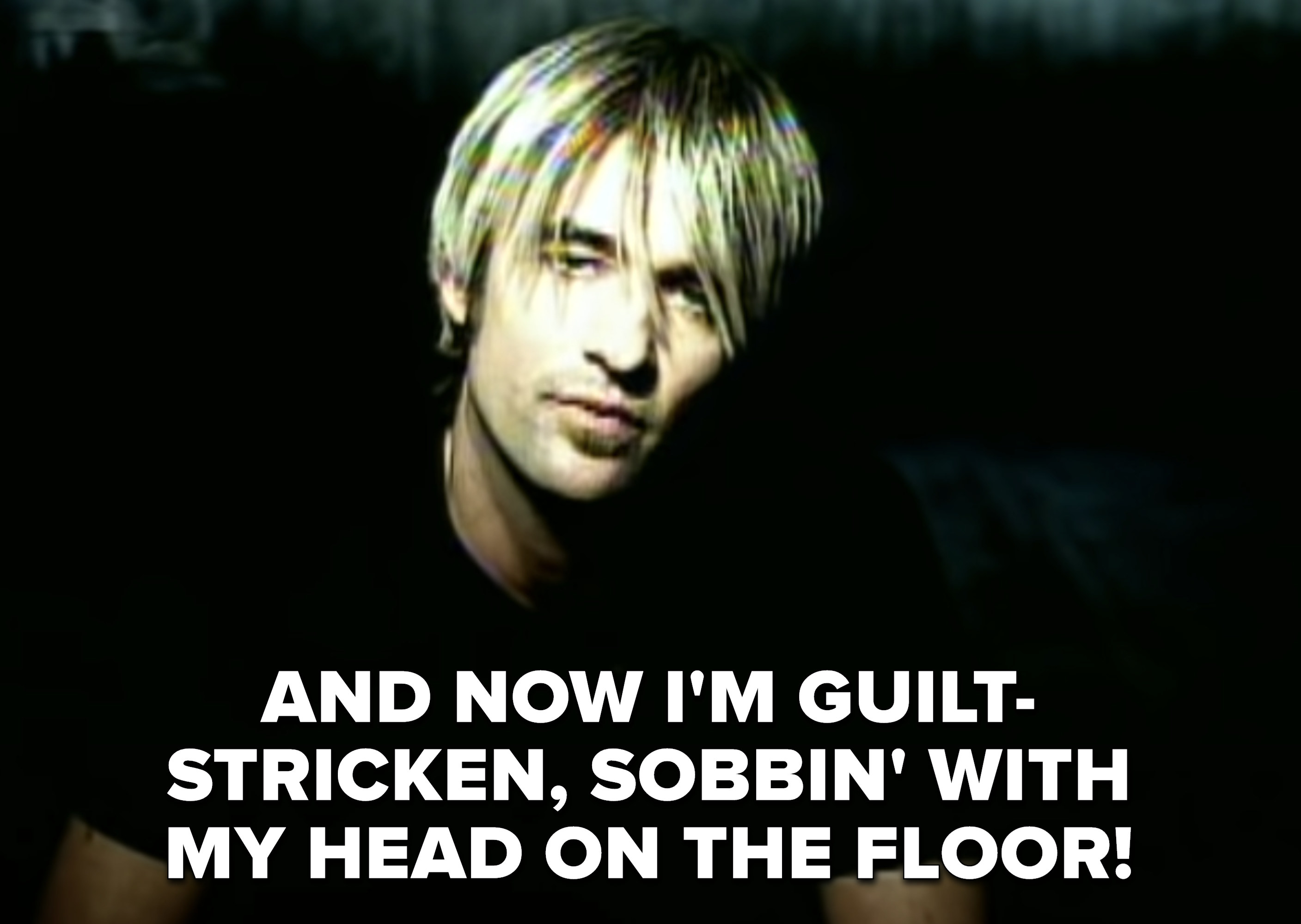 27.
"Losing My Religion" by R.E.M.
28.
"It Ends Tonight" by the All-American Rejects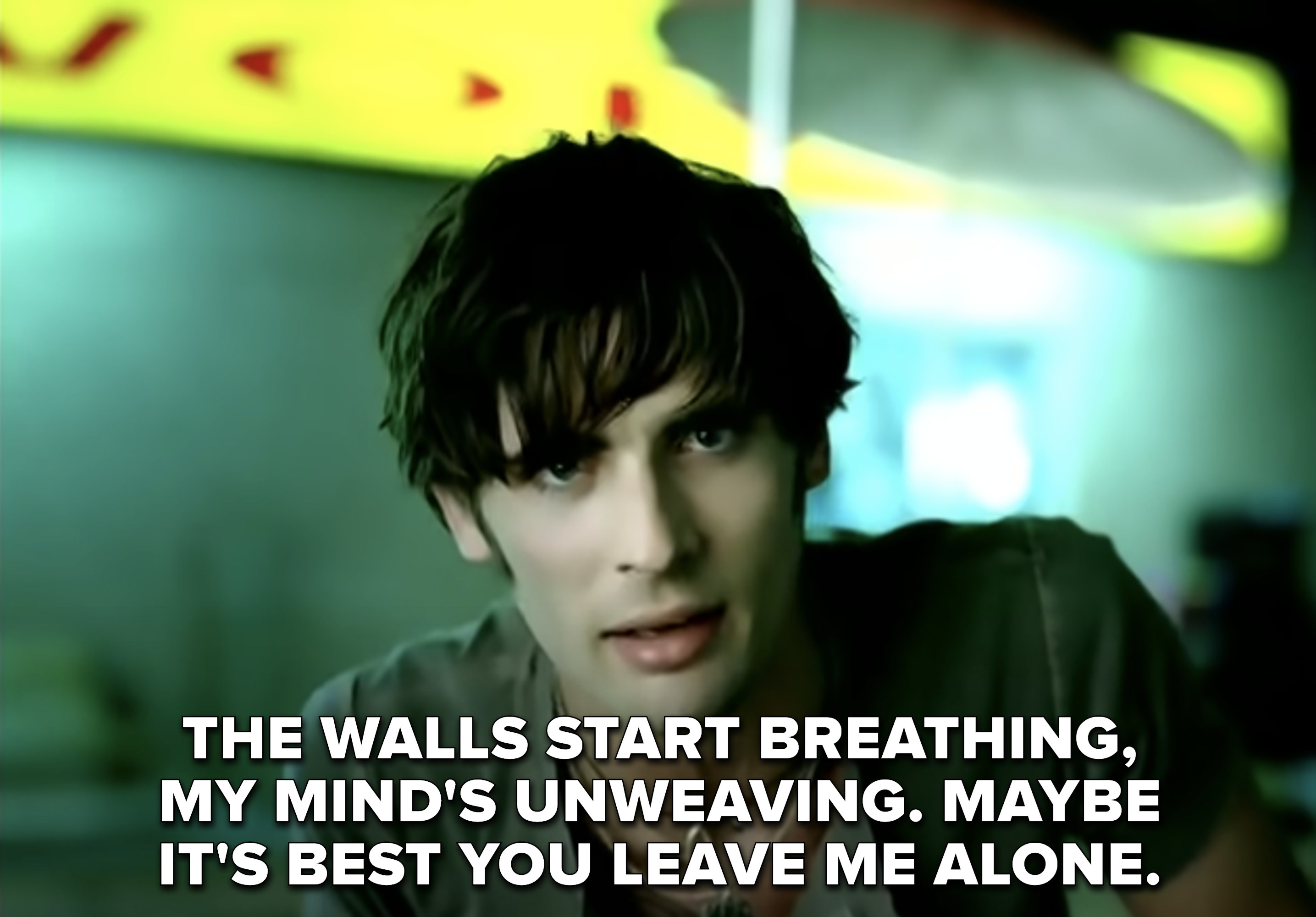 29.
And finally, "I'm Just a Kid" by Simple Plan